The former FLOTUS kicks off her 12-event book tour in Chicago with what is being billed as "an intimate conversation with Michelle Obama" on November 13 at the United Center. Obama will be touring the country in light of her new memoir Becoming, which details her experience in the White House and her rigorous health campaign.
The conversation in Chicago starts at 8 pm, moderated by Obama's personal friend, Oprah Winfrey. Set to meet Obama along her nationwide route are a few other notable moderators like Reece Witherspoon and Sarah Jessica Parker, as well as Valerie Jarrett, Elizabeth Alexander, Phoebe Robinson, Michele Norris, and Tracee Ellis Ross.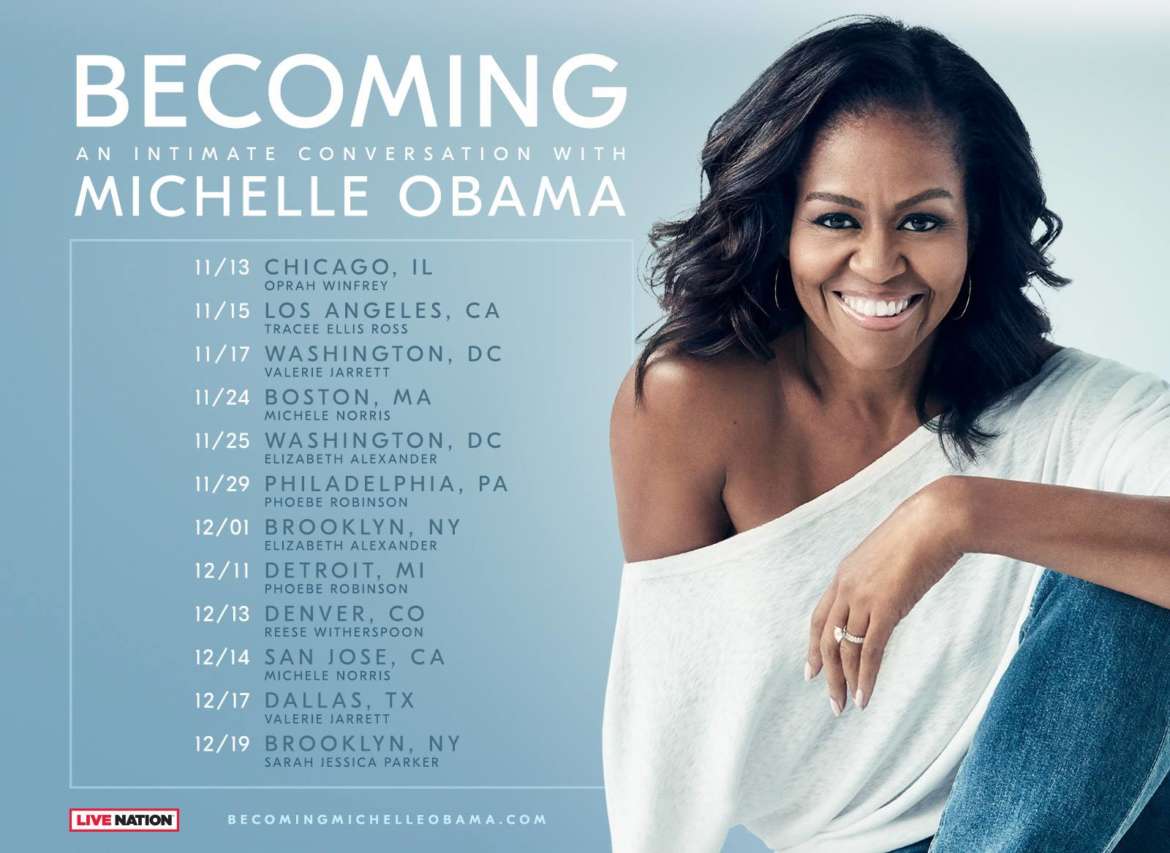 While most of the talk will revolve around the release of her new book, life in and out of the White House, and her efforts to eliminate childhood obesity, Obama may also mention plans of the new Barack Obama Presidential Library that's set to be built in Hyde Park sometime in 2020.
While most of the cheaper seats have already sold out, ticket prices have been criticized, as level 300 seats now cost no less than $114 with prices rising into the thousands for ground floor and VIP meet-and-greet passes. But this is a former first lady, after all, and Obama has made an effort to keep ticket prices as accessible as possible by offering free admission to a handful of local organizations. Plus, 10 percent of ticket sales will be donated to charities, schools, and community groups in each city she visits.
Becoming will be available for purchase on November 13, just in time for the start of the tour, but you can always preorder it on Amazon.
Featured Image Credit: Michelle Obama Facebook