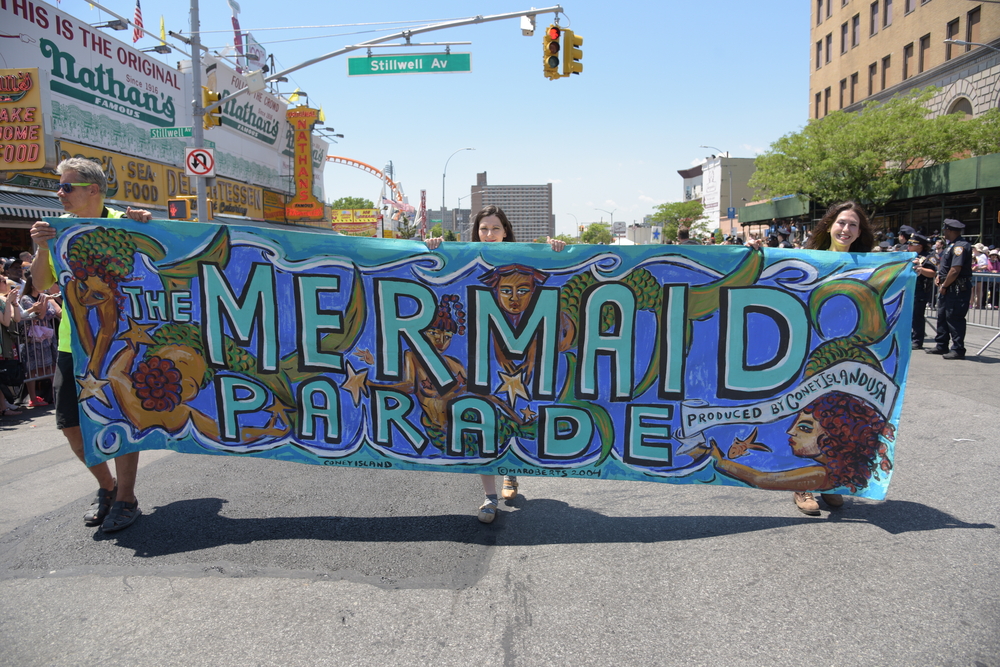 Ariel said it best, "I want to be where the people are." Well folks, it's about that time of year where you can be part of her world.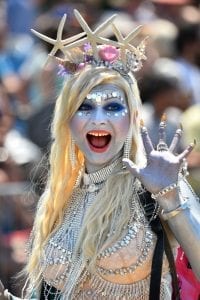 On June 17, crowds will gather to participate in the 35th Annual Mermaid Parade at Coney Island, the largest arts parade in the United States. This means there will probably be 100+ humans dressed exactly like these part-human part-fish mythological creatures, which is completely awesome!
Known for being one of NYC'S hottest summer attractions, the Mermaid Parade celebrates ancient mythology in a wild way that's all about expressing yourself. Coney Island is a place that's in constant exuberance for community and self-pride, so this parade is guaranteed to display some pretty awesome public art through people. What makes this parade even better is that there are no political, religious, ethnic, or commercial ties! It's strictly a massive gathering of people looking to have a kickass time on the seaside.
People of all ages will enjoy this event. You might be wondering, "Is it acceptable to bring my kids to see these half-naked mermen and mermaids?" Although we can't answer that for you, what we can say is that there are plenty of families who enjoy this event together each year. In fact, many families participate in the parade itself, from tots to dads, decked out in glittery, aquatic garb.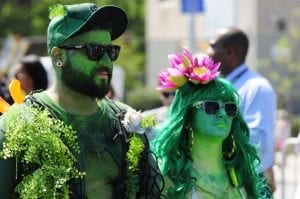 Whether you want to dress up as a mermaid, Poseidon, a sea monster, a sailor, a pirate, or some kind of weird, hybrid mermaid-zombie, the choice is yours. The crowds are sure to love any costume you don as they celebrate one of NYC's favorite, wacky summer holidays.
Registration to be in the parade on the day-of starts at 10am at 21st and Surf Avenue, and it's cash only. The parade will kick off at 1pm.
2017 Queen Mermaid and King Neptune: Deborah Harry and Chris Stein of Blondie
Parade Route
The Parade begins at West 21st Street and Surf Avenue

The Parade will head east to West 10th Street

From West 10th Street, the Parade will turn south towards the boardwalk

At the Boardwalk, the marchers and push-pull floats will go west and proceed towards West 17th Street

The Parade will end at Steeplechase Plaza
Follow UrbanMatter New York on Facebook and Twitter for daily updates on local events and news.