Art on theMART is Chicago's newest (and biggest) piece of digital art – and we can't wait to see it go live on September 29th.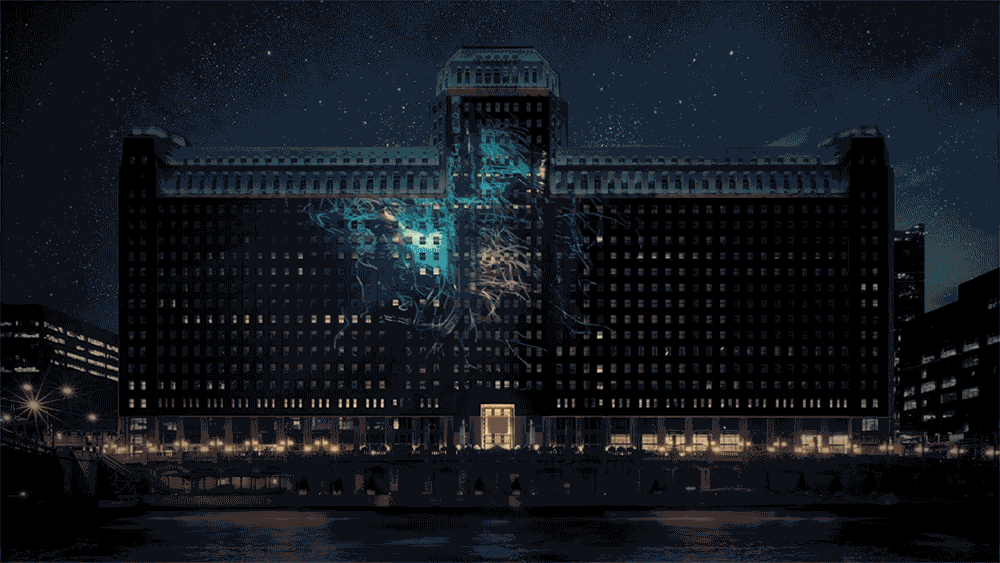 Keeping in line with Chicago's storied commitment to public art, River North's Merchandise Mart (now known as theMART) is transforming into the largest and longest running digital art projection in the world starting this fall. Featuring a 25-story tall video across 2.5 acres of the historic building's facade, Art on theMART will showcase curated pieces from contemporary artists for up to two hours a night, five days a week, and for ten months out of the year.
The inaugural event will take place on Saturday, September 29th beginning at 7:15 pm, with road closures beginning around 6:30 pm. Alongside the work of renown artists Diana Thater, Zheng Chongbin, Jason Salavon, and Jan Tichy, guests are also invited to enjoy a live DJ and a Lantern Procession presented by Light Up My Arts (LUMA8).
Comprised of 34 separate projectors, the City of Chicago and theMART have committed to work together in operating the public art piece for thirty years.
For more information on Art on theMART or the artists being featured in its inaugural year, head here.
To book parking for the event today, head here.
Featured Image Credit: Obscura Digital and Art on theMART