We get it.
Memorial Day weekend is a coveted and rare time when the 9-5 crowd gets a Monday to sleep in.
But it's also a time when we can remember and acknowledge the selfless acts of soldiers who gave their lives for our freedom. So, as you jump into this nice, long weekend, it's probably a good chance for you to really spend quality time with the people you love and appreciate them in the present moment.
UrbanMatter did some digging around for the best ways to spend your Memorial Day in NYC, and this is what we found:
Parades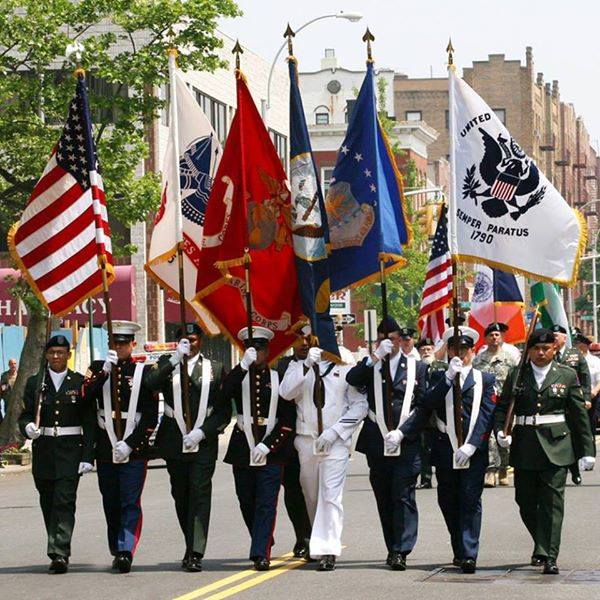 May 28
If you're looking to truly commemorate this holiday by doing something special, watching a parade is a great way to show your solidarity for our fallen soldiers. These parades annually remind the citizens of New York City of the brave sacrifice these men and women have made for this country and our liberty.
Queens

– Jayson Ave and Northern Blvd @ 2 pm

Brooklyn

– 78th St and Third Ave @ 10 am

Manhattan – Riverside Drive @ 10 am

Staten Island

– Forest Avenue @ 10 am

The Bronx – City Island @ 2 pm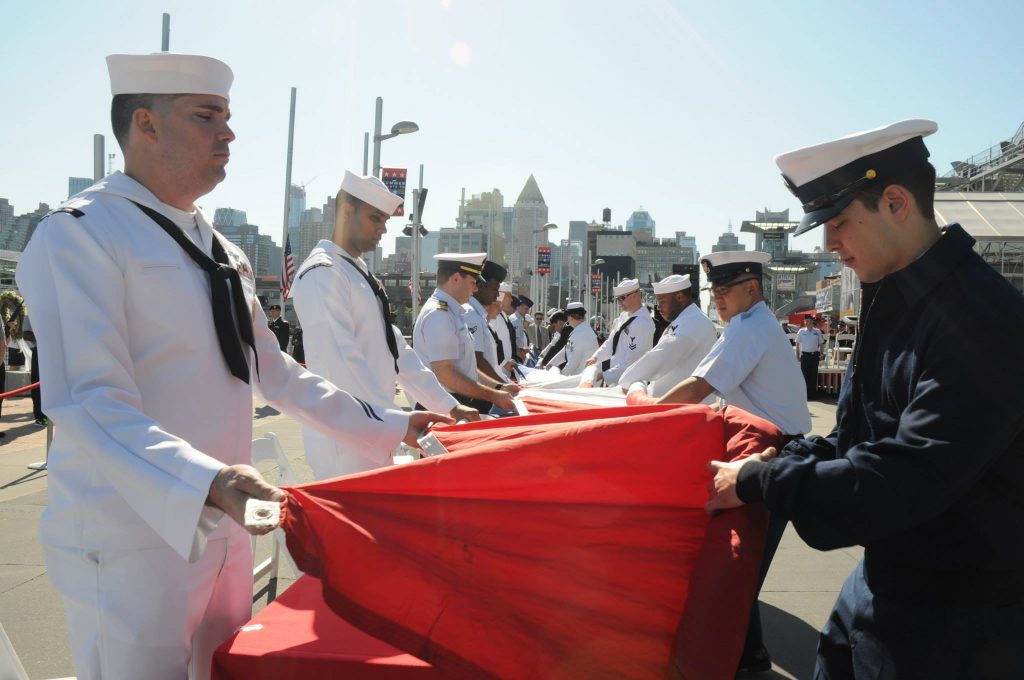 May 23–29 @ The Intrepid
One of the most anticipated weeks of the year embraces hoards of ships in the United States Navy, Marines, and Coast Guard at New York harbors, allowing the sailors to roam free. Free tours of the ships are available, as well as a flag laying out ceremony conducted by the Intrepid Sea, Air, and Space Museum.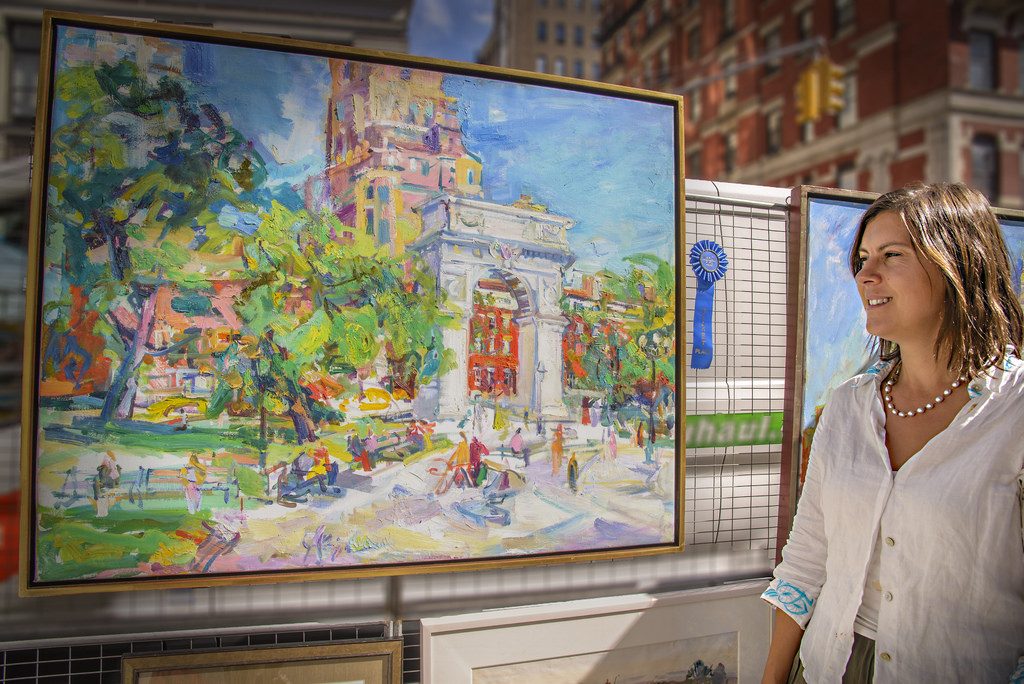 May 26-28, June 2-3 on University Place
From oils to watercolor, mixed media to sculptures, you can find it all here at this collaborative community event. Greenwich Village's most engaging artists bring their best work and fresh canvases to showcase their talents and maybe even find on-the-spot inspiration in the flurry of life around them.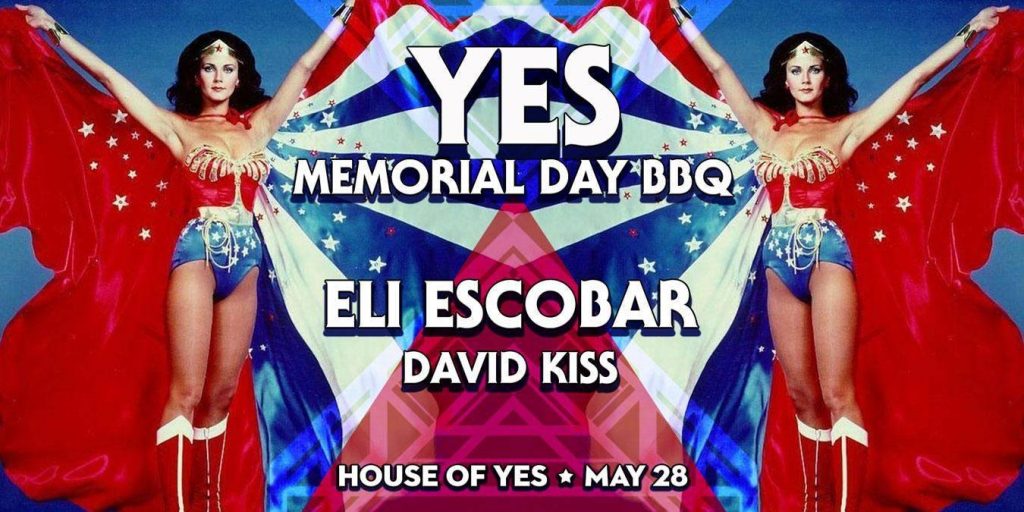 May 28, 2 pm @ House of Yes
Shake it up at this backyard BBQ hosted by House of Yes, where you can drink, dance, and celebrate the holiday weekend. Hot dogs and beef and veggie burgers will be served regularly as you jam out to the live DJ set with your most all-American friends.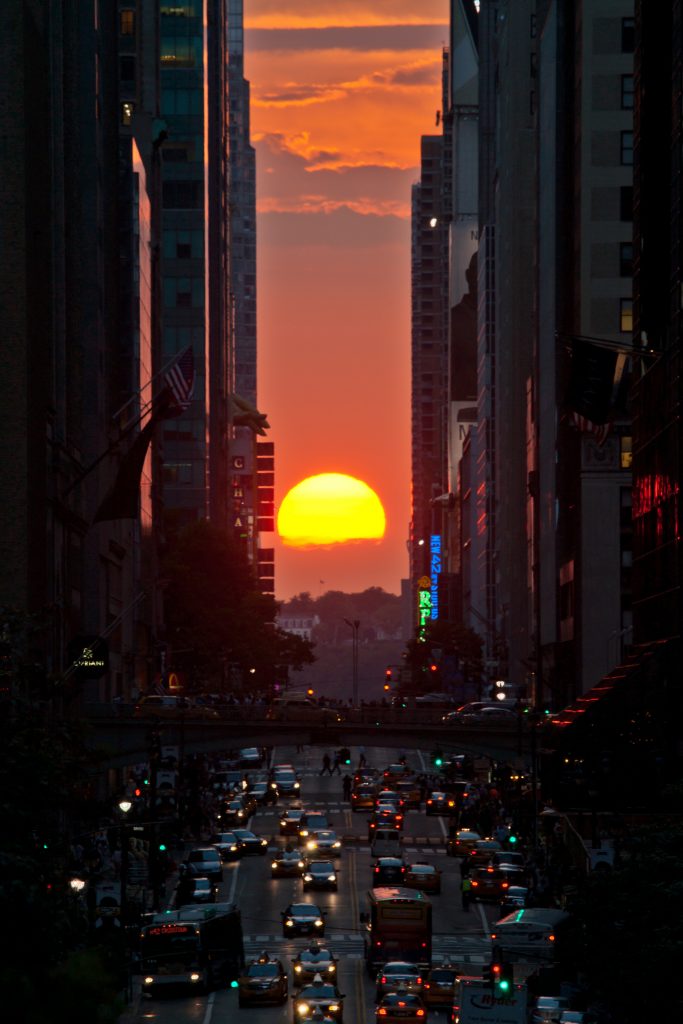 May 30 @ 8:12 pm, July 12 @ 8:20 pm
Only a couple of times a year does the sunset fall perfectly in line with the grid of New York City and suddenly, the most amazing Instagram shot forms right there in front of you. You all know what I'm talking about. That ideal timing when the sun sinks between the buildings in perfect alignment, just begging you to snap a photo before it's too late. Don't miss it this year!

May 25–May 27 @ Theater for the New City
During Memorial Day weekend, New York City's greatest emerging artists come together to exhibit their skills in dance, theater, film, music, comedy, and art. Whether you're a participant or a bystander, you're sure to gain a greater understanding of the underground art scene after this inspiring weekend.