Summer music festival season is almost in full swing. But before music completely moves outside for the summer, there are still some great indoor concerts this month of May. Check them out:
The xx
May 1 @ Aragon Ballroom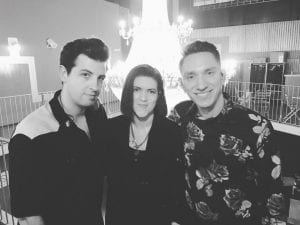 The British trio just released their first album, I See You, since 2012. The new album is more energetic than the previous ones, but the moody yet melodic vocals of their two lead singers still carry the day. The xx's sound is minimalist, with lots of space left untouched. It's the musical equivalent of being shy. However, it works and since their debut in 2009, it has been hugely influential with Drake, the Weeknd, Justin Bieber and others borrowing their coy austereness. Seeing The xx at the Aragon should be quiet, sullen, yet spellbinding and likely will leave you in a positive place.
Listen to this now: On Hold
Deadmau5
May 4 @ Aragon Ballroom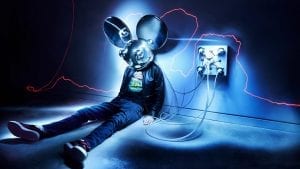 It's worth showing up to the Aragon just to get a glimpse of Deadmau5's light-up Mickey Mouse-like helmet which glows and pulses to the music. However, the EDM pioneer has a new trick up his sleeve: it's called the Cube 2.1. The cube is basically a huge Rubik's Cube full of LEDs and TVs that Deadmau5 is physically inside of, which is a multimedia spectacle to behold. This presentation in combination with the electro-house anthems that have made Deadmau5 one of the most prominent fixtures in the world of EDM will bring the house down. Deadmau5' show at the Aragon is likely going to be May's biggest party.
Listen to this now: Digitol
Mastodon + Eagles of Death Metal
May 13 @ Aragon Ballroom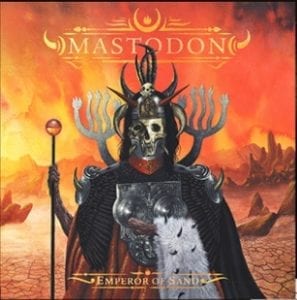 Mastodon isn't just a heavy metal band; they feature progressive concepts and unique ideas. Their recently released album, Emperor of Sand, is about a dying man wandering the desert alone. The album explores what it's like to be diagnosed with a terminal disease – talk about heavy metal. Even though the theme is dark, the music still kicks enough ass to make you want to bang your head. A bonus for this show is the opening act Eagles of Death Metal, which despite the name, is not a death metal band. They're just a good-time, riff heavy, in-your-face rock band. This is a very solid show.
Listen to this now: Show Yourself and Flames Go Higher
Father John Misty
May 15 @ Chicago Theatre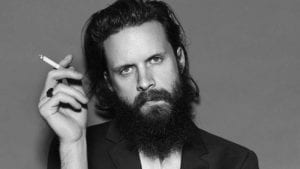 Father John Misty's third album Pure Comedy cries to be taken seriously. The lyrics make you think – and not always about good things. Father John presents themes of religion, pop culture, liberalism vs conservatism and what-the-heck-are-we-doing-here fatalism. At one point, he refers to the human race as "demented monkeys." These pessimistic laments are presented in folksy, understated rock music. It shouldn't work, however, there's something hypnotically satisfying about the whole thing. The night at the Chicago Theatre might not be the best party you've ever been to, but conversations over drinks afterward will be intellectually stimulating.
Listen to this now: Total Entertainment Forever
Wanda Jackson
May 17 @ City Winery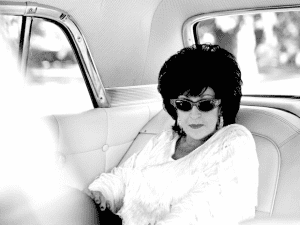 At 79 years young, The Party Ain't Over for this rockabilly and country queen. Jackson's one-of-a-kind voice is as distinct as when she first toured in 1955 with none other than Elvis Presley. Since then, the atomic fireball of a lady has had a career that spanned all types of musical genres and led to an induction into the Rock and Roll Hall of Fame in 2009. She has influenced a host of great artists, including Bob Dylan, Elvis Costello, Bruce Springsteen, Jack White, and Adele. The performance at City Winery will be 60 years in the making and not to be missed.
Listen to this now: Shakin' All Over
The Weeknd
May 23 @ Allstate Arena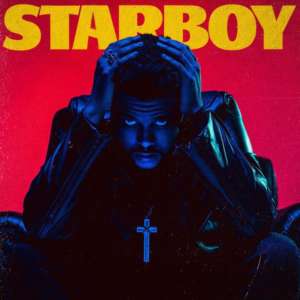 If you haven't listened to The Weeknd's song "I Feel It Coming" stop everything right now and go find it (or just click below). Released on The Weeknd's late 2016 album, Starboy, it's probably the song of the year (if not more). It seemed like it would be impossible for the R&B singer to top the success of 2015's "Can't Feel My Face", but now it seems like all The Weeknd does is produce hits. The show in Rosemont is less of a concert than an event. Will Selena Gomez be there? Will there be any special guests? (Drake recently hopped on stage with The Weeknd). What other surprises could there be? You'll have to be there to find out.
Listen to this now: I Feel It Coming
Best Music Street Fest in May:
Mayfest May 19-21
Just south of Lincoln, Ashland and Belmont intersection
Featuring (among other) Too White Crew, Hairbangers Ball and The Boy Band Night
Featured Image Credit: Daily Hive