A famous journalist discusses the election in Chicago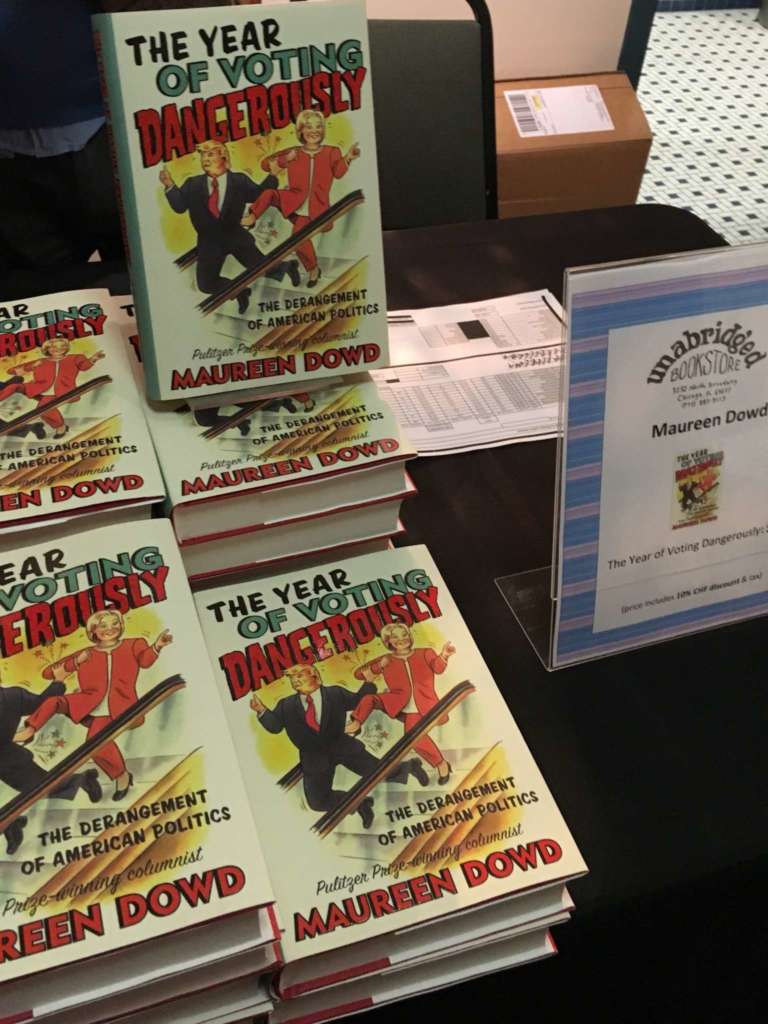 This past weekend, the Chicago Humanities Festival kicked off its FallFest 16/Speed series, which will run through November 12. First on the lineup was a compelling discussion and book-signing with New York Times columnist and political reporter, Maureen Dowd. During the one-hour talk, which took place at Northwestern University in Evanston, the journalist spoke in-depth about the upcoming election and her new book, The Year of Voting Dangerously.
In the book, Dowd reveals her personal opinions and insight into the psychologies and pathologies of Hillary Clinton and Donald Trump, both of whom she has covered since the 1990's. At the discussion Saturday, she provided several glimpses into these views.
Towards the end of the talk, Dowd briefly discussed other presidents, mentioning her time on a trip abroad with President Obama a few months ago. Dowd also made the point that despite the results on election day, for the next eight years the White House will be susceptible to insecurity, gossip, and family drama due to a very controversial election season.
Regarding all presidential elections and people in general, Dowd did say that "you can never really know someone." Despite excessive election coverage, the success of a president remains unpredictable. Not necessarily because they misrepresent themselves, but instead because "you can't foresee what crises will crop up."
Upcoming Chicago Humanities Festival Speed Events can be found on their website.