Do you consider yourself a Broadway lover? Then, you will be as thrilled as we are with this news — Mariott Theater is bringing one of the most classic, iconic musicals, Kiss Me, Kate, to live stage this winter, previewing Wednesday, November 17. Meanwhile, this perfect mix of romance, comedy, sophistication, and behind-the-scenes-hijinks opens on Tuesday, November 23 at 7:30 p.m. and closes on January 16, 2022.
The first-ever Tony Award winner for Best Musical, based on Sam and Bella Spewack with music and lyrics by Cole Porter, is to be directed by Johanna McKenzie Miller. In a twist of fate, Miller will make her mainstage directorial debut at the Marriott Theatre roughly 20 years after making her acting debut under the very same spotlight. In the meantime, Jeff Award winner Ryan T. Nelson will lead the production's musical direction and Jeff Award nominee Alex Sanchez the choreography.
The production will also feature set design by Scott Davis, costume design by Theresa Ham, lighting design by Jesse Klug, sound design by Michael Daly, wig design by Miguel A. Armstrong, and properties design by Sally Zack; with artistic associate Wydetta Carter, intimacy and violence director Charlie Baker, stage manager Jessica Banaszak, and musical supervisor Patti Garwood.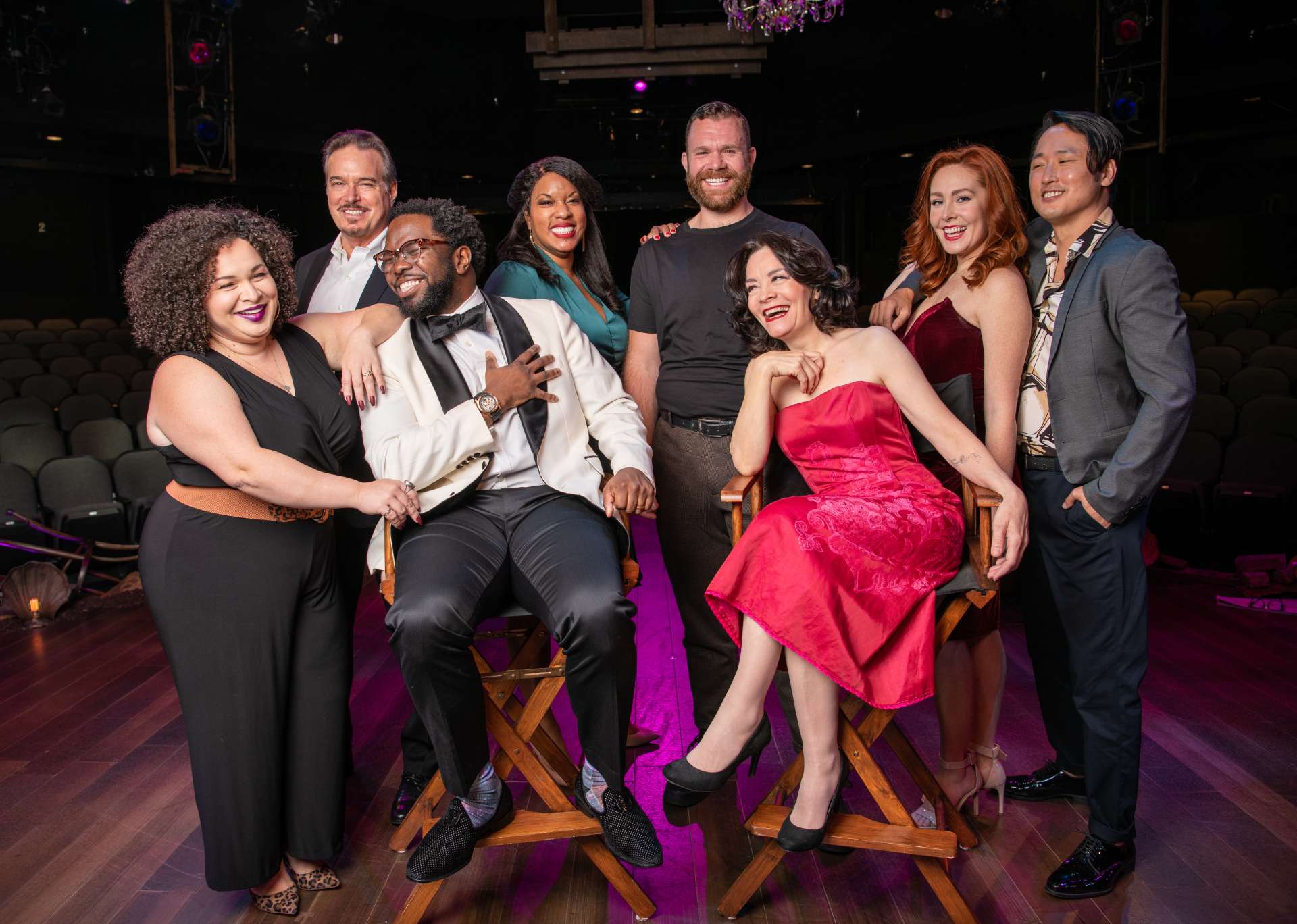 Sticking to the Original
In this production, passions run high as leading lady Lilli Vanessi and her ex-husband, actor and director Fred Graham, battle onstage and off in a production of Shakespeare's Taming of the Shrew. KISS ME, KATE combines the irreverent humor of two brilliant writers – Cole Porter and William Shakespeare – with a battle of the sexes and a bickering liaison, mixed with several cases of mistaken identity, the mob, and comedic routines. Musical numbers include "Another Op'nin, Another Show," "So in Love," "Wunderbar," "Too Darn Hot," and "Brush Up Your Shakespeare."
Essentially, Kiss Me, Kate plays with the idea of "a play in the play," where Fred, the director, and lead actor in the story, will produce Shakespeare's Taming of the Shrew, with his newly-divorced, soon-to-be-remarried ex-wife Lily being the Kate the Shrew.
Indeed, the plot says all about male dominance and "putting women in their right place." Yet Miller pointed out: "Our play is set in 1948, so that's a time when the message of The Taming of the Shrew may have been appealing to people. After WWII, women have been in the workforce, and are now being asked to return home as soldiers are returning from the war."
She then added, "and because we're setting the play in that time period, that kind of releases us to make it more palatable to the modern audience, which I find can (actually) be kind of dangerous if we're trying to white-wash it… It gives us the opportunity to look at those words and thinking, in modern times, and wonder if this type of thinking is still prevalent in our society? How far have we come away from this type of thinking? Or that there are still many places in the world and in United States where this is still the way people think."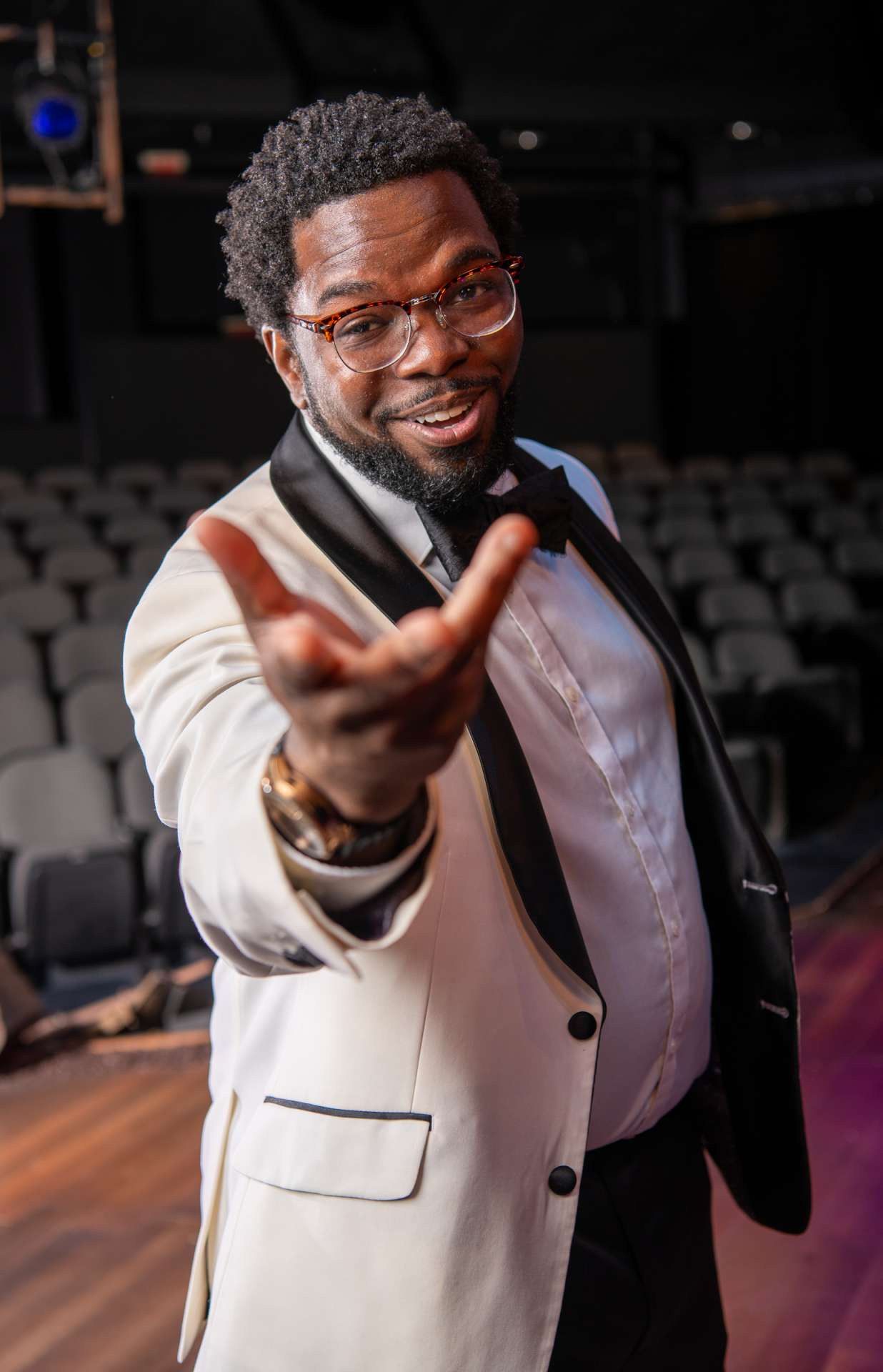 Adding the Modern Twist
However, if you think this is just another old musical reproduction, think twice. While the new Kiss Me, Kate chose to stay loyal to the original script to the most parts, there are plenty of modern twists that will make your eyes light up with freshness.
For example, the new production will cast more light on Louise and Bill, the pair playing Bianca (Kate's sister) and Lucentio, who came from the club world. "I want the stakes [of this broadway show] to be super high for them," said Miller. "This is their chance to lift themselves out of club work and maybe the gambling."
"In 1948, based on his ethnicity and culture, he may not have a lot of opportunities to even to be in a play. The same with how today we have a population in society who are marginalized and don't have access to education, or childcare, etc. They end up having to scrape together a living to live the best way they can." Miller added.
In other words, we will not be seeing cookie-cutter archetypes presented in the original musical, but instead, discover various ways of how women and minorities navigate through a changing world. And the relationship between the new Lily and Louise will also give the loyal fans a fresh surprise, where the duo presents far more mutual respect for each other than hostility against each other, as portrayed in the original.
And don't think the modern twists stop at line interpretation. You'll be impressed with the new choreography that stayed relevant to the 1948 style, but daringly strayed away from tap dance for the most part and focused on the strengths of each actor and actress in the show, showcasing their talent and strengths instead of sticking to the idea that Kiss Me, Kate has always been filled with tap dancing.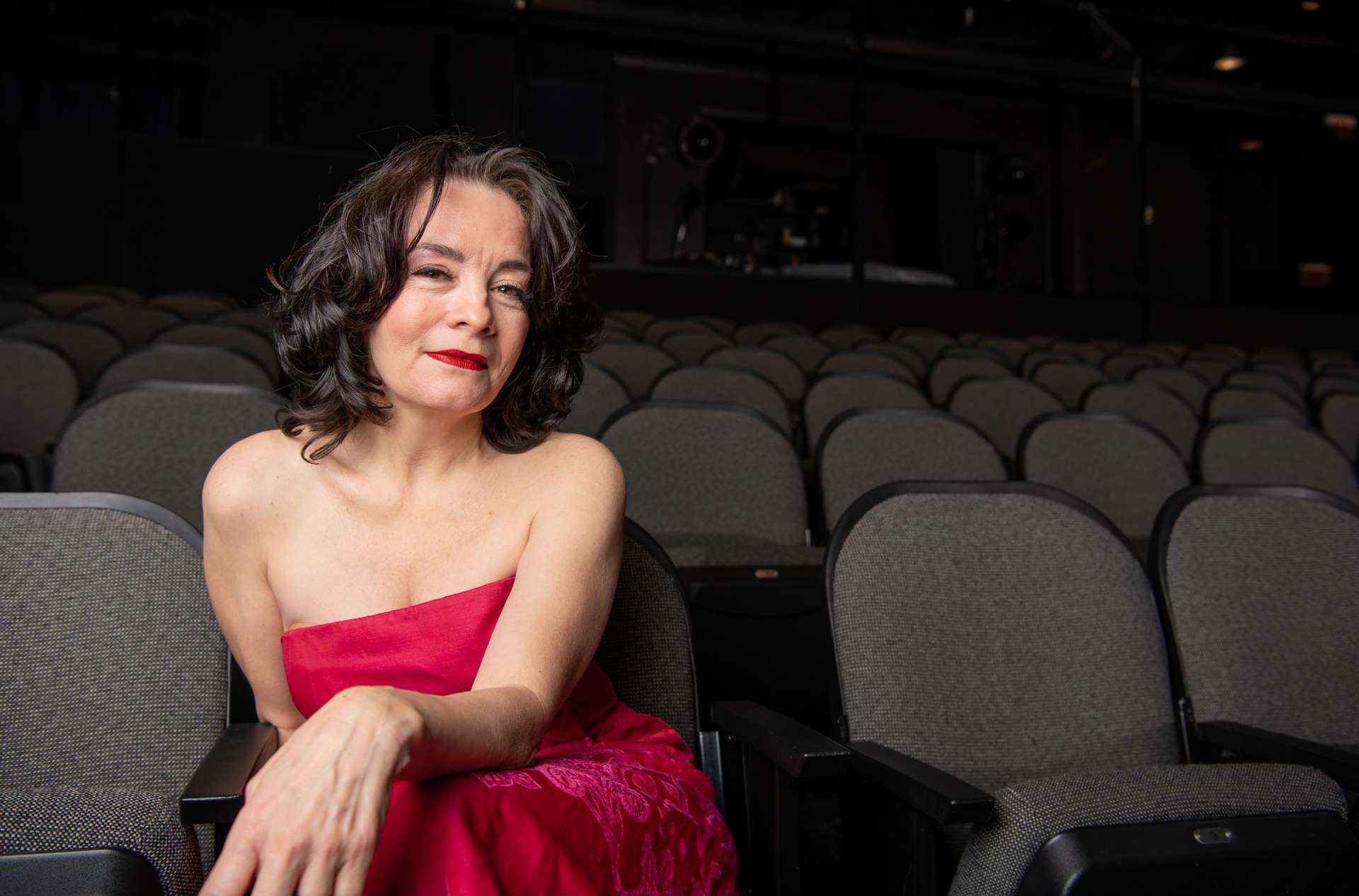 The Woman Isn't Broken
For those unfamiliar with the original Kiss Me, Kate, remember this: while Lily is going through an overhaul of her self-understanding, do not picture her as your heart-broken woman seeking a way out.
"The woman isn't broken," said Susan Moniz, playing Lily Vanessi. "I think Lily is still searching for her independence and strength. I think her biggest journey is realizing she doesn't have to stay with Fred."
"The words may be the same, but the final effect is going to be different from what most people would expect. And that is what gives Lily her chance to blossom and come into her own." Moniz then added, accrediting director Johanna Miller for turning the lines by its ears with her creative adaptation of the original script.
"It is very interesting to see her trying to find her footing and be confident with who she is, and feel that she is worth these choices, and she's gonna step into these choices and be okay with it. But it is a journey. It is a struggle because I'm still trying to figure it out myself." Moniz concluded.
Rediscover Ourselves in the Theater
There is no need to iterate how chaotic and overwhelming the past year-and-a-half has been. Therefore, if you're seeking a musical that has every bit of festivity you need this season, but still resonates with our journey throughout the pandemic, then, you need to watch Kiss Me, Kate in person.
The performance is scheduled to run Wednesdays at 1 p.m. and 7:30 p.m., Thursdays at 7:30 p.m., Fridays at 8 p.m., Saturdays at 4 p.m. and 8 p.m., and Sundays at 1 p.m. and 5 p.m., with select Thursday 1:00 p.m. shows. Holiday weeks may have adjusted schedules. Ticket prices range from $50 to $60, excluding tax and handling fees. Call for student, senior, and military discounts. Meanwhile, there are a limited number of dinner-theatre packages available for purchase through the Marriott Theatre Box Office on Wednesday and Thursday evenings.
To make a restaurant reservation, please call 847.634.0100. Reservations are strongly recommended. Free parking is available at all performances. To reserve tickets, please call The Marriott Theatre Box Office at 847.634.0200 or go to www.ticketmaster.com. You can also visit www.MarriottTheatre.com for more information.
Ladies, come here all your personal developments sung and danced out on the stage. And gentlemen, come laugh at the ridiculousness of the old-school male mentality, and have some fun! If you're looking for more holiday shows, check out our guide here.
Featured Image Credit: BrandonDahlquistPhotography