First we had it, then we didn't. Then SF had it, then they didn't. Then LA had it. Now what?
After considerable back-and-forth from officials, environmental organizations, and opinionated citizens in three major cities, it seems like the fate of the Lucas Museum of Narrative Art is being tossed around like a hot potato. Here's a very brief history of the long-winded battle to make George Lucas' museum a reality.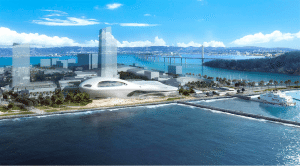 Although these plans have been decades in the making for Lucas, it's only begun to take real formation in the past few years. At first, it seemed only natural that the museum live in San Francisco, where the NoCal native headquartered his company, Lucasfilm. After disappointment from commissioned proposals for locations by the Presidio Trust, Lucas began to toy with the idea of Chicago.
With an attractive waterfront to accommodate his vision and a vouch from wife Mellody Hobson, a Chicago native, it seemed that the Windy City was a front-running contender in the race to host the Lucas Museum. Hobson, President of Ariel Investments and Chair on the museum board, attested to the potential gain from Chicago's tourism, which has met a massive upswing in recent years. It was envisioned to create jobs for the city, bridge a gap between the North and South Sides with its mediating placement just south of Soldier Field, and sit amongst the greats: The Field Museum, the Adler Planetarium, and the Shedd Aquarium. Lucas was courted by Mayor Rahm Emanuel and a specially tasked committee in 2014 with various options, but a lawsuit filed by the Friends of the Parks organization in 2015 effectively squashed the project, due to concern for damage to our lakefront.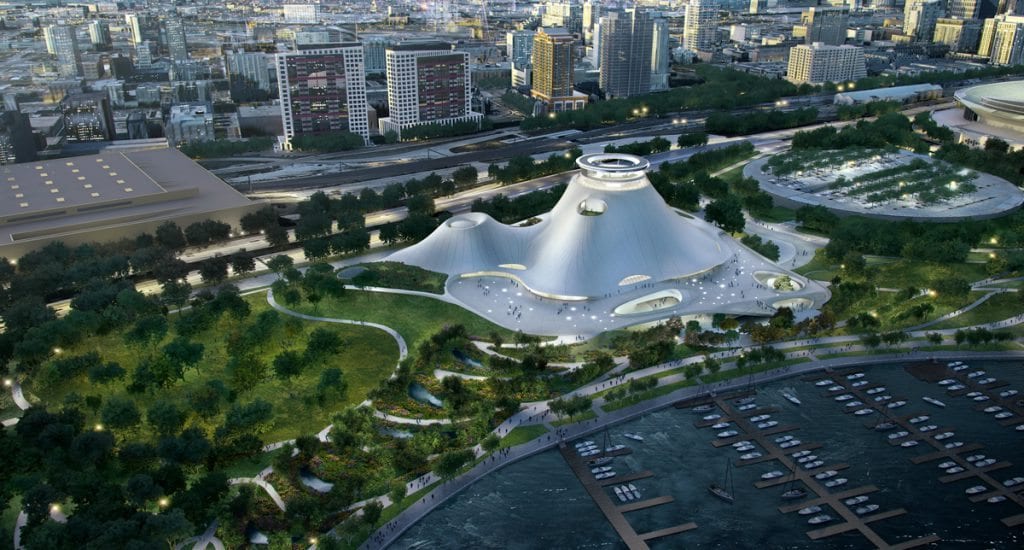 Now it's 2017, and Los Angeles is the latest town to say 'yes' to the museum, after Mayor Eric Garcetti eagerly jumped on the opportunity. The current chosen lot is near the University of Southern California, Lucas' alma mater. It doesn't offer the waterfront view he hoped for, but it'll do for now. The opening is tentatively slated for 2021 and architect Ma Yansong has prepared designs. But it seems like the general community still has reservations about it, with critics claiming that it's not intellectual enough, that the design is too strange, or that more environmental hazards could still arise. However, its proximity to the film industry has its advantages, and thus far, it's been the one city that's been the least troublesome to work with.
Lucas' museum is estimated to cost $1.5 billion to erect, and the wild part is that it would be entirely self-funded by Lucas. So why has it been so difficult to lock down a location? It's a strange situation, but it'll be interesting to see how things play out in LA, and if things fall through there as the trend suggests, it'll be even more interesting to see where it goes from there.
Featured Image Credit: i-MAD (Ma Yansong) – Design Proposal for LA Location