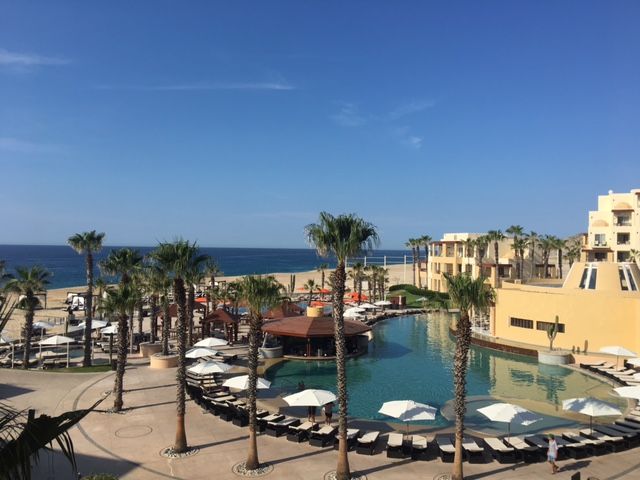 A thousand miles south of San Diego at the tip of Baja Peninsula lies Cabo San Lucas and San Jose del Cabo, the two towns that make up Los Cabos. Often called "Land's End" because of its southernmost location, Los Cabos offers both the charm of an authentic Mexican town and a hip, vibrant party city. Sunshine addicts will be happy to know Los Cabos boasts 350 sunny days a year, making it the world's most perfect climate as well as holding court as the champion of desert golf and sport fishing.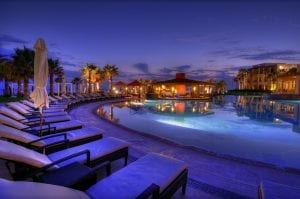 The Pueblo Bonito Pacifica Golf & Spa Resort in Cabo is an adults-only, all-inclusive retreat designed to provide "luxury without limits." Last December, Pueblo Bonito Pacifica added the crown jewel to its collection with the opening of The Towers, a "resort within a resort," featuring 47 luxury rooms and suites with private terraces and exclusive amenities. Exquisite views, gorgeous accommodations and unique experiences are destined to make your vacation dreams a reality.
But it's the little touches that make you so feel so pampered – like the handmade soap etched with your initial, the artisan gifts on your pillow at turndown, the Egyptian cotton bedding, and luxury bath products.
Elevating your Experience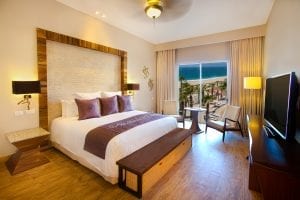 World-class private butler service, meeting the highest standards of hospitality, is available 24/7. Specially trained through the British Butler Institute in London, your personal butler will help you unpack and repack, make dinner arrangements, golf reservations, plan and accompany you on excursions, and even iron your clothes. Look to your personal butler to set up an evening under the stars on the beach complete with a bonfire and stargazing, or take you on a spectacular whale-watching trip during winter months (December – April). Enjoy exclusive treatments in the award-winning Armonia Spa and work out in the state-of-the-art fitness center. Golfers can up their game at the award-winning Quivira Golf Club, anchored by a Jack Nicklaus Signature Design course on the Pacific Ocean.
Dine at the Peninsula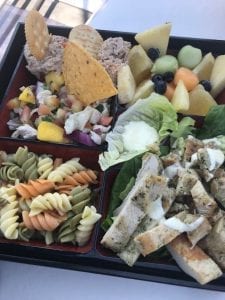 The new Peninsula restaurant serves traditional Baja cuisine with emphasis on the region's native ingredients. Chef Octavio Hernandez has created a hand-selected menu of traditional Baja favorites, using the freshest fish and local, organic ingredients. Check out the new Peninsula bar, a lively place to enjoy cocktails and the roar of the ocean.
Unique Experiences Create Lasting Memories
To make your stay even more enriching, the resort has designed a variety of special experiences like an interactive culinary experience with the chef, a beachfront clam roast, or a private dinner on the beach. Other hands-on experiences include a guided mezcal or tequila tasting, a private mixology session, chef-led cooking classes, and a sea turtles program.
Discover all the Pueblo Bonito Resorts
One of the advantages of the Pueblo Bonito group is accessibility to the three sister resorts in Los Cabos via their complimentary shuttle service. Visit the other properties, enjoy the amenities and see where you'd like to return. Make your plans to visit the Towers of Pueblo Bonito Pacifica soon and discover what ultimate pampering really means.
Try Something New with the King of Adventure – Cabo Adventures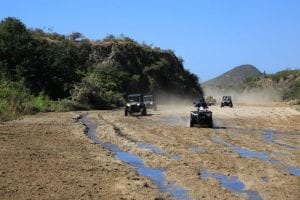 Get out in nature and try something a little out of your comfort zone with Cabo Adventures, your best resource for life-changing tours and activities. Start with complimentary transportation to and from your hotel as you navigate the thrills of zip lining, camel riding, or a Whale Shark Encounter. Cabo Adventures offers an extensive dolphin program, including "Be a Trainer for a Day," "Dolphin Encounter," "Dolphin Swim" and more.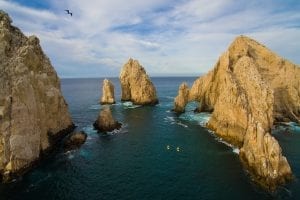 On their "Off Road Adventure," drive through the pristine Baja desert in a sporty Polaris UTV vehicle, taking in the desert dotted with cacti and yellow wildflowers. Outfitted with a helmet, goggles and bandana, you'll be well-protected from the elements of sand and wind as you drive through valleys, over mountains and on the beach, careful not to disturb the nesting sea turtles. Afterwards, you'll be glad to enjoy Mexican sopes at their beachside bar.
If you prefer water to land, Luxury Island Sail might be more your speed. Sail past the famous Los Cabos Arch and playful sea lions, while enjoying tasty snacks and an open bar. Drop an anchor in a protected cove for snorkeling, paddle boarding and swimming in pristine waters. After a full day of activity, satisfy your appetite with a delicious, gourmet lunch. Check out Cabo Adventures' full line-up of fun here!
For more information, visit www.visitloscabos.com