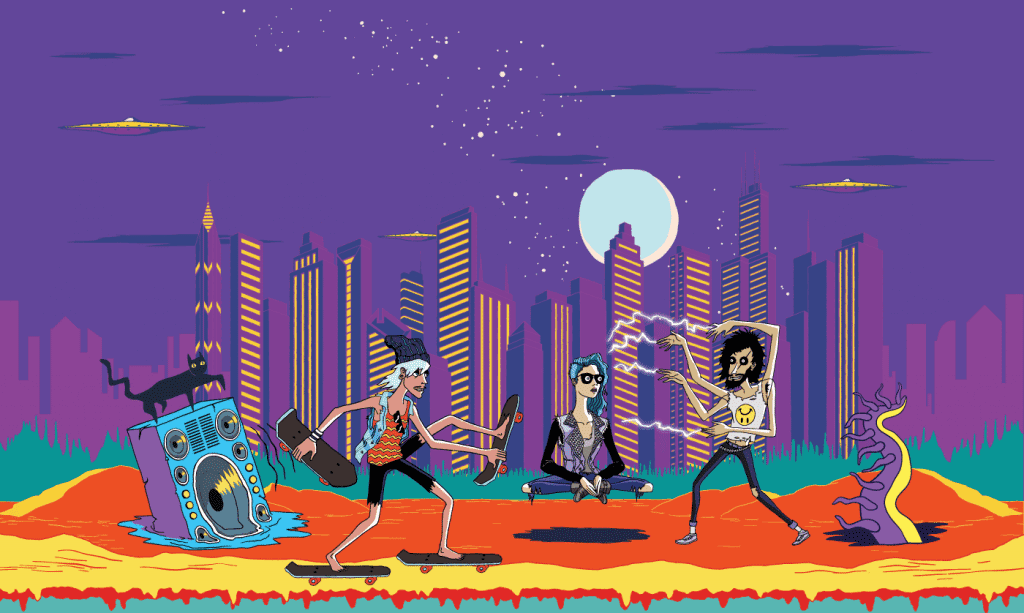 Lollapalooza, the most popular music festival in Chicago, returns to Grant Park August 3 – 6, and finally, the lineup is here! Last year was the festival's first time running for four days in celebration of its 25th anniversary, and now it's repeating its extended run.
There's always tons of commotion when a Lolla lineup is released, and judging by the names on this year's roster, the reaction to this edition shouldn't be any different.
Some of the headliners this year include Grammy-winner Chance the Rapper (who is headlining almost every major festival in the country this year), Run the Jewels, Lorde, Wiz Khalifa, Blink-182, Alt-J, The Shins, and Arcade Fire.
Although there are plenty of new faces, there are plenty of acts big and small that are familiar to the Lolla stages, such as Cage the Elephant, The Drums, Phantogram, Warpaint, and Charlie XCX.
In typical fashion, four-day passes sold out in a snap, but one-day general admission passes are currently available for $120 per day plus fees. One-day VIP passes are on sale for $650 per day plus fees. Purchase tickets here.
Check out the full day-by-day lineup below to start planning your Lolla experience. See you there!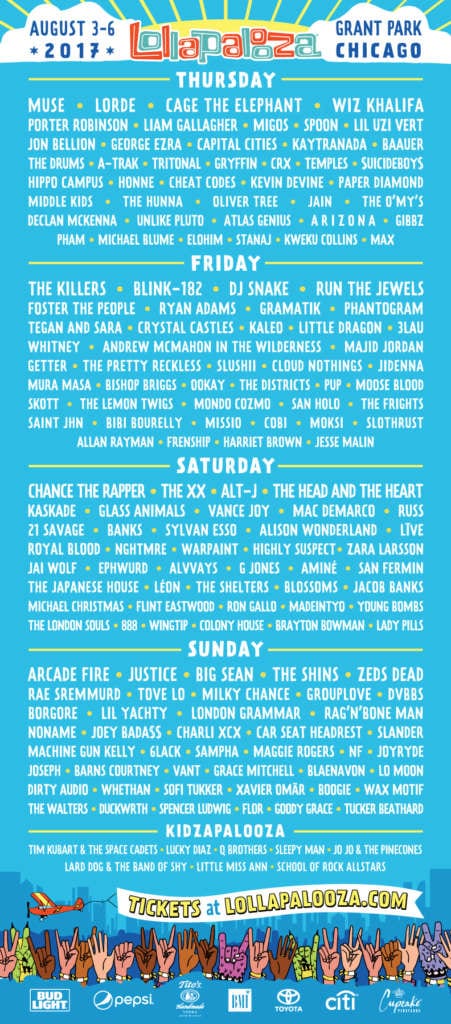 Featured Image Credit: EDM Chicago