Greenville may not be one of the five largest cities within the state of South Carolina, yet it manages to have just about everything that a person would expect from a major city. That not only includes an airport, hotels, restaurants, and nightlife, but also an arena, sports teams, a bike-share program, breweries, artisanal coffee, main street block parties, and over 700 acres of public parks.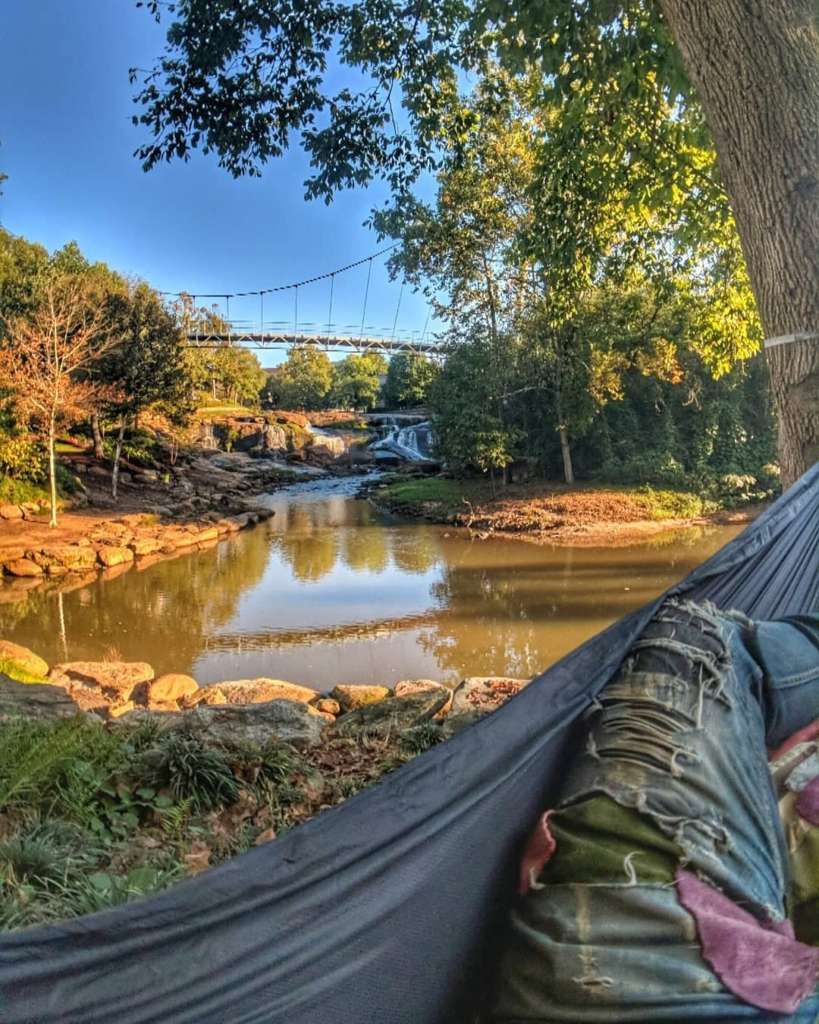 Located halfway between Atlanta and Charlotte — geographically speaking — Greenville is also within driving distance to Nashville, Raleigh, Birmingham, Louisville, and Jacksonville. While the growing city is currently without a direct flight to Los Angeles, Greenville does currently have direct flights to and from Chicago, New York, Dallas, Denver, Detroit, Houston, Miami, Philadelphia, Vegas, and Houston.
I had the pleasure of visiting Greenville for about 48 hours earlier this month, and over the course of that weekend, I had the chance to experience the latest and greatest that the city had to offer. I had the pleasure of doing Q&A with a number of local experts about their hometown of Greenville:
In the meantime, more on Greenville can be found online!
What do you enjoy most about Greenville?
John Nolan: What I enjoy most about Greenville is the vibe/feeling of our downtown. It's possible because of an awesome mix of natural beauty, lots of options of things to do and great places to eat, friendly people, walkability, and an interesting mix of architecture/artwork/culture.
Chef Teryi Musolf: What I enjoy most about Greenville, besides the city itself… is that it is centrally located. When you have had your fill of art and entertainment in town, you're in the foothills and it's GREEN here! The Swamp Rabbit Trail is incredibly accessible and Paris Mountain State Park is in our backyard. Lakes and trails, there's a waterfall in the middle of town! Not to mention, I can be at the beach in a matter of hours. If you need something we don't have — rarely happens — Charlotte, Atlanta, and Asheville are close neighbors.
Tré Lockwood: The events. Greenville has the small town feel that I've grown accustomed to, being from Iowa, but the city has done an outstanding job of putting on free events throughout the year for all ages. The crown jewel being Fall For Greenville, which brings in around 150,000 people over a three-day period. My favorite event is the Saturday Market. The city shuts down two blocks on Main Street and transforms it into a thriving farmer's market from 8:00 AM to noon every Saturday from May 'til November.
John Makkas: I left Greenville in the hopes for a bigger more exciting city, Chicago. Once I left I realized that it was what I loved most about Greenville: small, quaint, full of growth — which is so exciting to be apart of. From the infamous Cheers sitcom, I want to be somewhere "where everyone knows your name" and that's what Greenville offers.
What do you wish more people knew about Greenville?
John Nolan: I wish more people knew about the very interesting stories of people and events that built up the city to where it is today. That's why I do tours. The city is easy to "love," but when people know more about the things they see around them they can appreciate and love it even more.
Chef Teryi Musolf: That we have more women in executive chef positions than other cities in South Carolina. Ahem. There, take that, boys!
Tré Lockwood: How great and competitive the food scene is. Greenville might have more restaurants per capita than anywhere else in South Carolina. That fact clearly doesn't automatically mean the food is good, but it is! The diversity you can find is what makes Greenville feel like a lot larger of a city that it is. From Belgian, Jamaican, Thai, Persian — you'd be hard-pressed not to find something for you.
John Makkas: YES, YES and YES! Beautiful landscape, abundance of artists, cyclist enthusiasts, college football town, food town, street fares, farmers markets… What's there not to love and share with everyone. Come one, come all — we'll love to have you!
Do you have a favorite restaurant in Greenville?
John Nolan: My two personal favorites are Jianna and Abanico. There are some close runner-ups too, like the Lazy Goat and Soby's.
Chef Teryi Musolf: Let's just say that I have a favorite restaurant for each cuisine and that's a long list. But if I had to choose, I couldn't. It wouldn't be fair to all of my other faves.
Tré Lockwood: Taking the fabulous Mexican-inspired Cantina 76 out of the equation I would have to say Halls Chophouse. Being from the Midwest has afforded me the luxury of not only visiting a lot of great steakhouses but also having fresh local beef at my proverbial fingertips. Halls Chophouse gets all of their cuts from a very reputable purveyor in Chicago. I've always left beyond satisfied despite the lightened wallet. Bonus answer: Trappe Door.
John Makkas: The Anchorage, a restaurant that opened around the same time as we did in the West Greenville area. Chef Greg McPhee, puts together art on a plate. Seasonal, locally sourced ingredients in the most creative way — truly an art!
What was the last concert you saw in Greenville?
John Nolan: To be perfectly honest, it probably was The Wiggles concert I took my son to. I don't really go to many concerts, though there are many good ones. I am more of a musical lover. The last one I went to was Hamilton in December. Fantastic.
Chef Teryi Musolf: Oh, you mean the last concert I missed. I missed 2Cellos at the Bon Secours Arena. As you may be able to understand, I am still bitter about missing it. Honestly, I can't remember the last one.
Tré Lockwood: Tim McGraw and Faith Hill. I'm definitely not a country music fan but my girlfriend dragged me to it and I hate to admit it, but I actually had a great time. It was my first concert at the Bon Secours Wellness Arena but will definitely not be my last. The arena itself is able to drive a lot of business to downtown restaurants & hotels because of the quality of acts it is able to bring in. When Paul McCartney came to town a few weeks ago it might as well have been the '60s again. The Peace Center downtown is also a favorite venue of mine for Broadway shows and comedy events. I've been to The Book Of Mormon and Hamilton there and it is exceptional every time.
John Makkas: Ji-Roz is only two years old and unfortunately getting it up and running hasn't left much time for concerts, or at least any I can remember! But come August, the wife and I will be seeing Gladys Knight, the Empress Of Soul, at The Peace Center — oh, man I can't wait!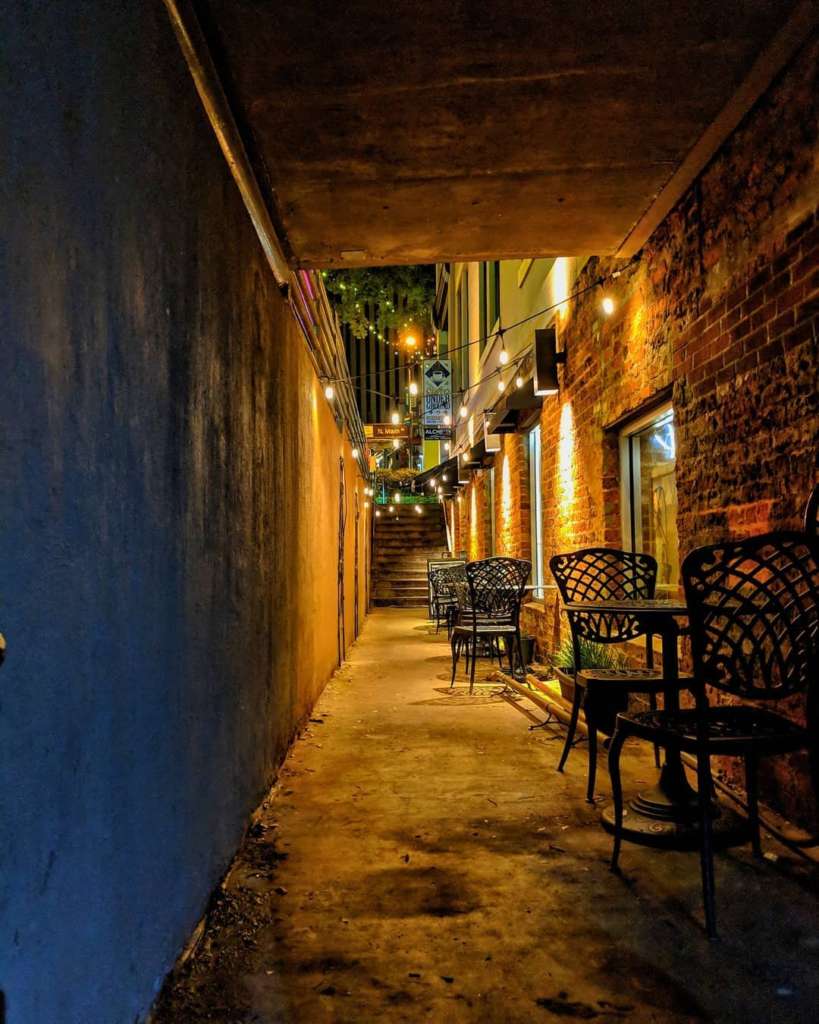 Is there any city in the world that reminds you of Greenville?
John Nolan: The exciting "vibe" I experience from Greenville's downtown I've experienced in some small European places like Bruges, Belgium, Lucca, Italy, and Bilbao, Spain… But that's comparing apples and oranges. In America I'd say maybe Charlottesville, Virginia has a sense that reminds me of Greenville.
Chef Teryi Musolf: I don't believe that I have ever been to another city like mine. Greenville has grown so much over the last few years, and yet, it still feels small to me. I don't think I've been to another one with a waterfall in the middle of town and I haven't been to one that has the same character. It's a growing city with a small town heart and big — not too big — aspirations.
Tré Lockwood: Because of BMW manufacturing there's so much German being spoken here, I almost want to say Munich. Unfortunately, I haven't been there so I'll settle for Portland. Between the intense food scene, bicycling the 200mile Swamp Rabbit Trail, the beautifully kept parks and bridges, the breweries, hiking the Blue Ridge Mountains and the pursuit of a more eco-friendly city, you can tell the powers at be have been taking a page out of Portland's book and it's paid off in spades. They may have great wine, but we have way better weather so I think Greenville has taken a slight lead.
John Makkas: It's funny you should ask this. Every time I walk downtown Greenville on those cobblestone sidewalks I am always reminded of an area called Plaka in downtown Athens. Plaka is square in Athens full of local shops and cobblestone streets, I'm always taken back there every time I'm downtown.
Finally, any last words for the kids?
John Nolan: I'm so grateful for living in a city that you LOVE to show off and have people experience. It's great to be proud of the city you live in and to have others sense that in me and other residents. I love creating great experiences that people can make memorable adventures to look back on. Those experiences can be booked online.
Chef Teryi Musolf: Nah, I'm no prophet. Just go be you and be good at it!
Tré Lockwood: Travel! You can't smell the street food of Rome or Guadalajara through a screen. Get out of your comfort zone, make new friends, learn new cultures and see as much as the world has to offer before it's too late.
John Makkas: Explore, travel then and only then will you find your passion. I had to leave this town to realize that my passion included it. Hosting, eating and drinking the foods that bring me so many happy memories in the city that I never knew I would love so much!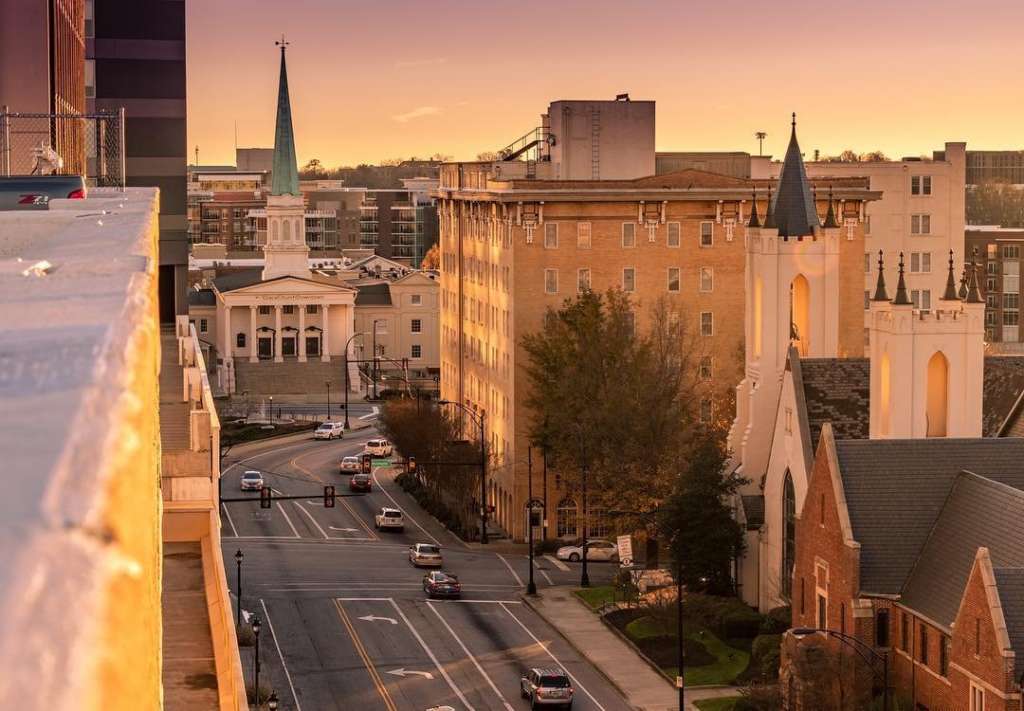 Featured Image Credit: Ryan Guite