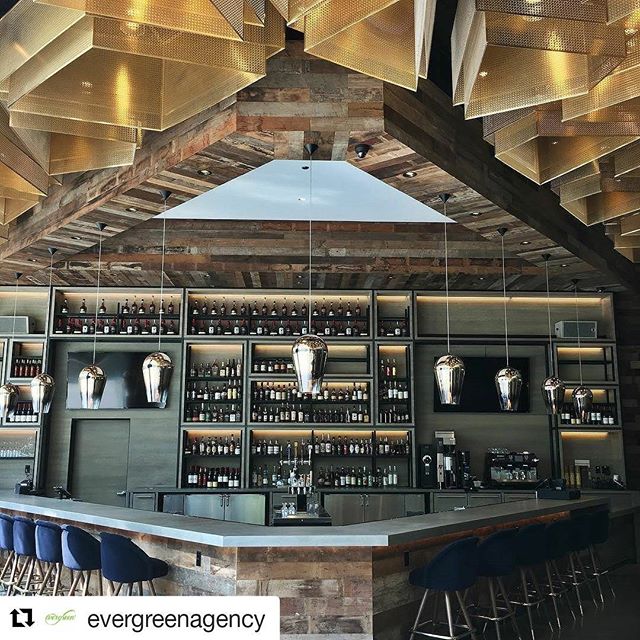 "Coffee, toast, whiskey, beer."
Such combinations are what read the Instagram bio of Little Toasted, the younger sibling of its predecessor, Slightly Toasted. Located at 300 South Riverside Plaza, Little Toasted features a 250-seat patio on the river, and over 100 whiskeys to choose from.
This is the second restaurant by Chef Omar Garcia and sister, pastry chef Brenda Garcia. At Little Toasted, guests are treated to toasts both sweet and savory, including a Steak and Egg with Roasted Garlic Aioli, to a delectable Butterscotch and Nutella on Brioche, sprinkled with sea salt.
Pair a toast with Little Toasted's variety of coffee drinks, including selections from Groundswell Roasters. Guests can also subscribe to a coffee membership where they can receive unlimited coffee at both Slightly Toasted and Little Toasted locations.
And when coffee isn't enough, a cocktail will do. For whiskey lovers, there's 'Drake Is My Homeboy,' a classic cocktail with Knob Rye and bitters. Feeling something sweet? 'Becky with the Good Berries' is a fizzy vodka cocktail, complete with a honey-blueberry simple syrup.
Even kids can join the party with a mocktail named 'Hannah Montana' – a symphony of blueberry, strawberry, lemon and ginger flavors come together for this non-alcoholic beverage. Of course, of-age guests are able to add alcohol — AKA, a 'Miley Cyrus' – for an additional charge.
Little Toasted's menu offers bites from Potato-and-Cheese Wontons to Hot-Fried Chicken. For those last days of summer, the Peach and Prosciutto salad is a must. Vegetarians can treat themselves to the Mushroom and Quinoa Burger, topped with white cheddar. Although the menu may be small for Little Toasted, there's a flavor for every palate. And don't forget about the freshly-baked pastries!
Little Toasted is open Monday-Friday, from 7am to 9pm.
Featured Image Credit: Little Toasted via Eater Chicago