Not Even the Sky is the Limit for Limitless Coffee & Tea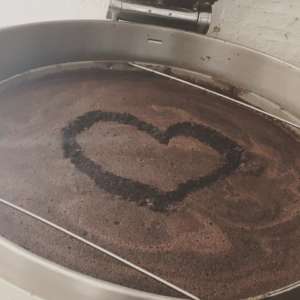 You may have seen Limitless Coffee & Tea recently open on Milwaukee Avenue in Logan Square, replacing juice bar, Owen + Alchemy. So Logan Square is caffeinated, and although Limitless CEO Matt Matros says they'll be there for a year (possibly longer), they aren't limiting their coffee to Logan Square residents alone. This summer, you'll be able to enjoy their cold brew and iced teas in the West Loop as plans to open a flagship location in Fulton Market are underway.
So why does Chicago need another coffee brand? It's all about the beans. And how they're cleaned. And how they're roasted. In fact, the entire concept was inspired by a trip to Bali and Matros seeing how dirty the coffee harvesting process is. This motivated him to find a better way. As the founder of Protein Bar, living a healthy lifestyle is a top priority, which served as the motivation to find a better way and to create the purest coffee and tea possible.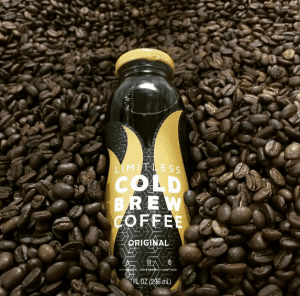 All of Limitless' coffee beans are wet washed directly after they are picked, and air roasted in their Fulton Market Roastery. This process exists to make the coffee you drink is as clean as possible, and to make you feel better since mold and toxins commonly found
If you think this sounds like the perfect coffee to drink at work, you aren't alone. Limitless thinks so too. So do Pinterest, LinkedIn, and Twitter. They all take advantage of the kegerator program to have website or visit any Mariano's location to pick up their bottled cold brew and iced tea, and pretty soon, bags of beans as well.
It's no surprise that a company called Limitless isn't settling, so don't be surprised to continue to see their name around. Be on the lookout for Limitless products in Whole Foods and a location opening this summer at 150 North Michigan Avenue, within the lobby of the Crain Communications building.
Even some of the Cubs have been sipping on Limitless, and they had a pretty good year in 2016. What do you say, Chicago?