In the Windy City, food goes beyond flavors and nutrition and takes diners on unique journeys through time and space. The last time we wrote a full review for a dining experience was back in 2019 for Entre Sueños, and we've been waiting for another immersive dining experience to redefine what fine dining could be. Therefore, we are excited to share our unforgettable experience at Fairmont Chicago's latest immersive dining experience: Le Petit Chef.
Food: ★★★☆☆
Wine Pairing: ★★★★★
Storytelling: ★★★★☆
Overall Experience: ★★★★☆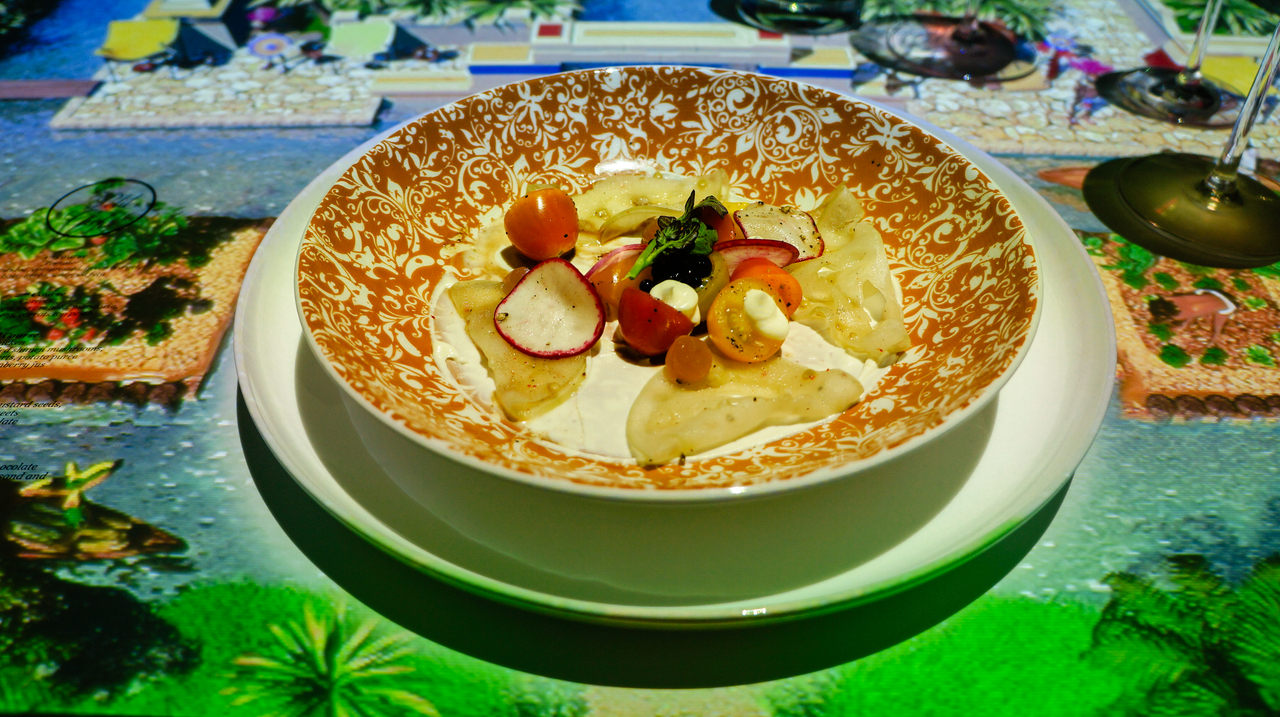 A collaboration between Fairmont Chicago and TableMation Studios, Le Petit Chef cannot be defined by just one word as it is a journey that weaves all the best things in cooking together: the meaningful history behind our everyday cooking ingredients, the sentiments in grandma's special family recipe, and the marvelous artists who inspired a chef's plating. Upon arrival, guests are guided through the dining room, where master paintings from the past and our contemporary are on the wall. Once seated, a welcome Rose was poured, indicating the beginning of this experience.
Le Petit Chef features a five-course menu exploring everyday ingredients, including tomatoes, carrots, chicken, and beef filets. At the beginning, Le Petit Chef shows up on your clean, empty plate, and tells you he will teach you to become a wonderful chef by the end of this meal, followed by a vibrant animation depicting how tomato came to our table.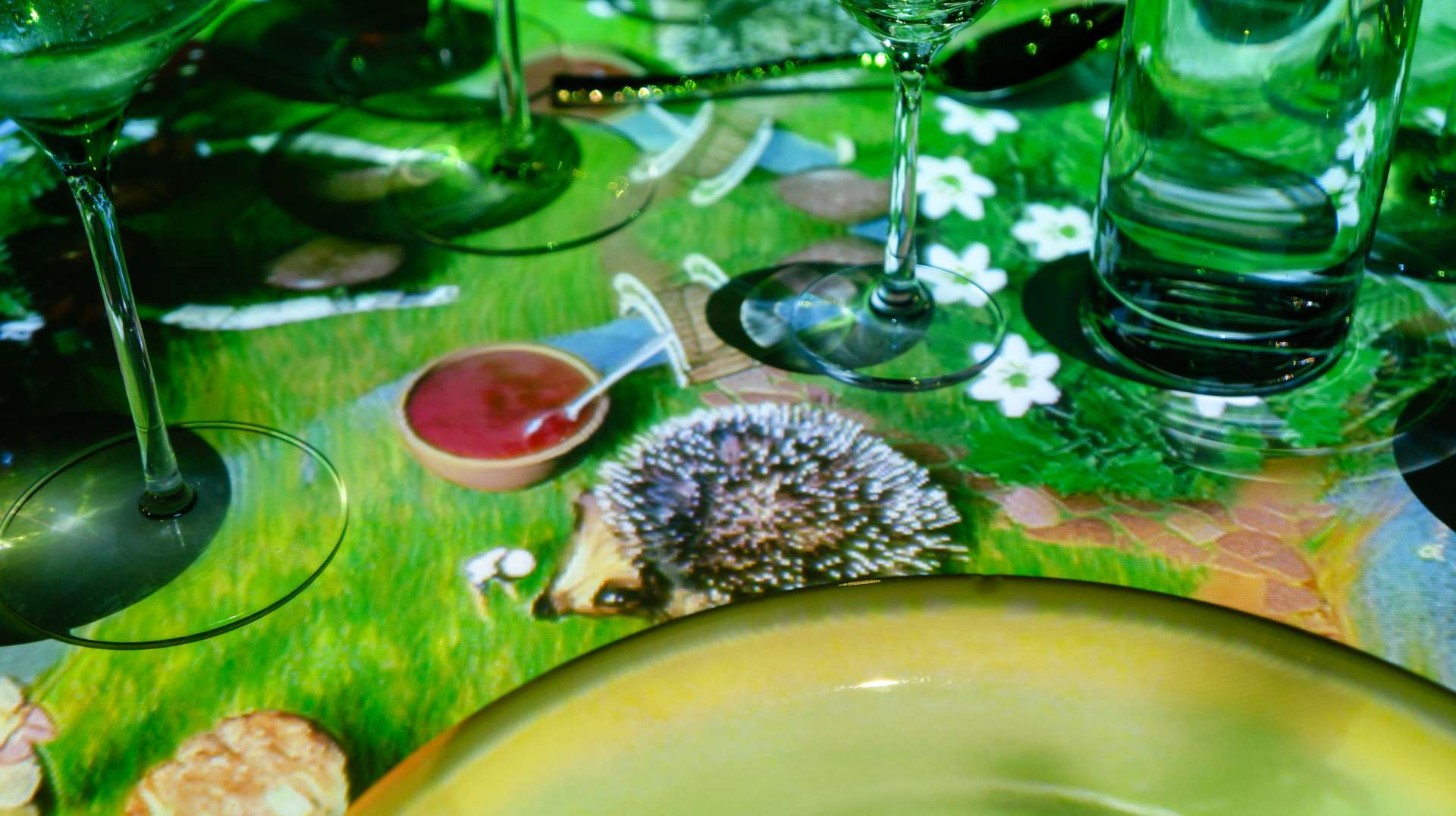 TableMation Studios did a fantastic job when it comes to storytelling. Each course is slightly different but explores important aspects of becoming a good chef, such as knowing your ingredients, carrying the secret touch inherited from your family, finding what speaks to you the most as a chef, and, finally, returning to the basics.
The audio went perfectly with the story, and the balance of educational content, personal experience, and intimate feelings is as intricate as a well-aged barrel of Whiskey. The animation also incorporated some 3D elements, creating visuals flying off the table surface and coming directly at the diner, adding highly-appreciated "wow" moments to the experience: who wouldn't enjoy witnessing a ship battling the raging ocean on their plate?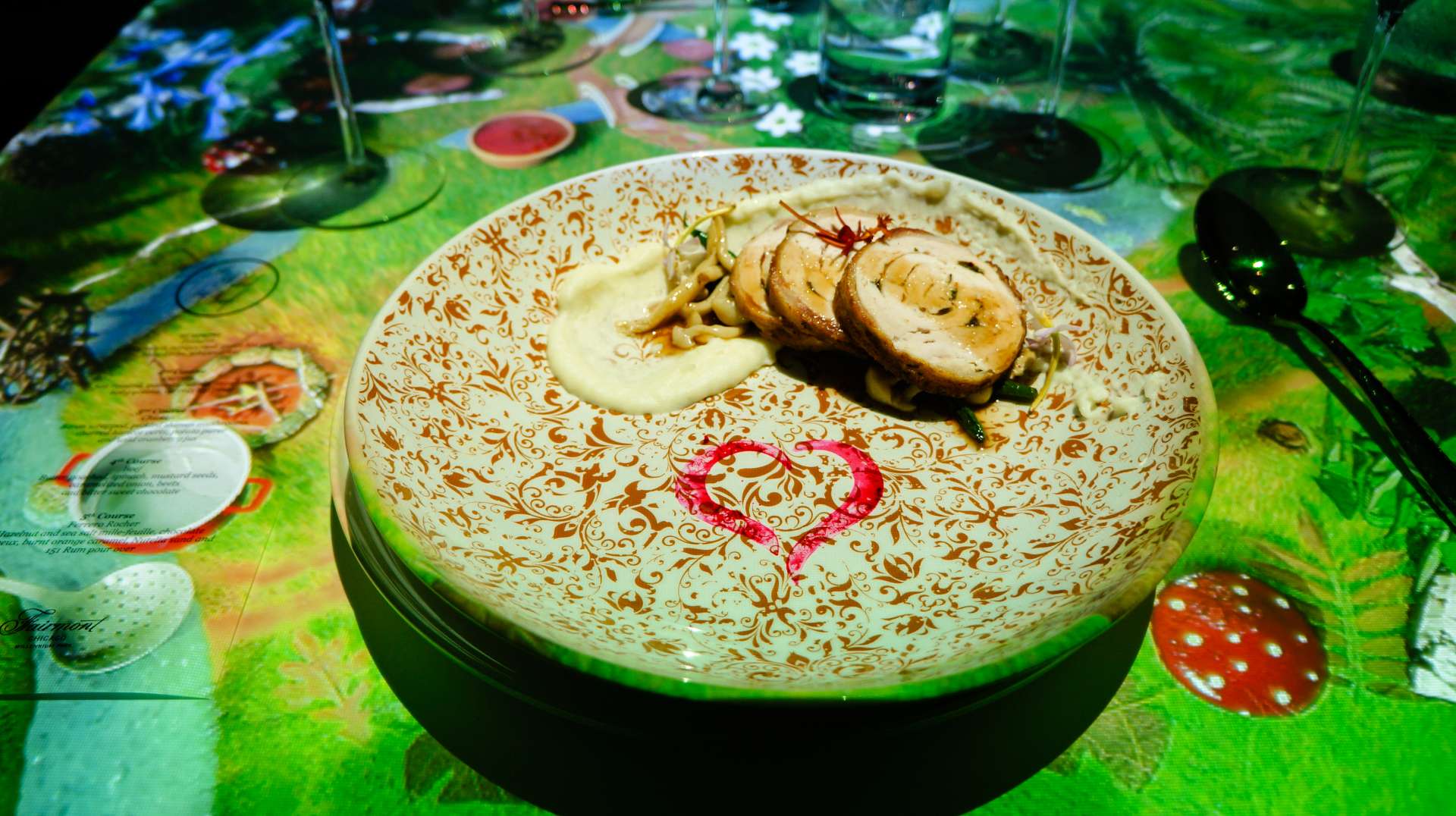 However, compared to the fabulous animation, we must admit the food was slightly below our expectations. The first two courses were refreshingly delicious and successfully brought out my appetite. In fact, the second (carrot) course was my favorite throughout the night. While having my favorite animation segment, the third course (chicken) could use a bit more flavor and twist, whereas the fourth course (beef) was tasty but failed to stand out as the main course.
But the fifth course,  a perfectly crafted Hazelnut Mille-Feuille, was a successful conclusion for the night as the server lit the rum-drenched chocolate on fire. It also had a strong enough flavor to leave a powerful final impression before the meal ended.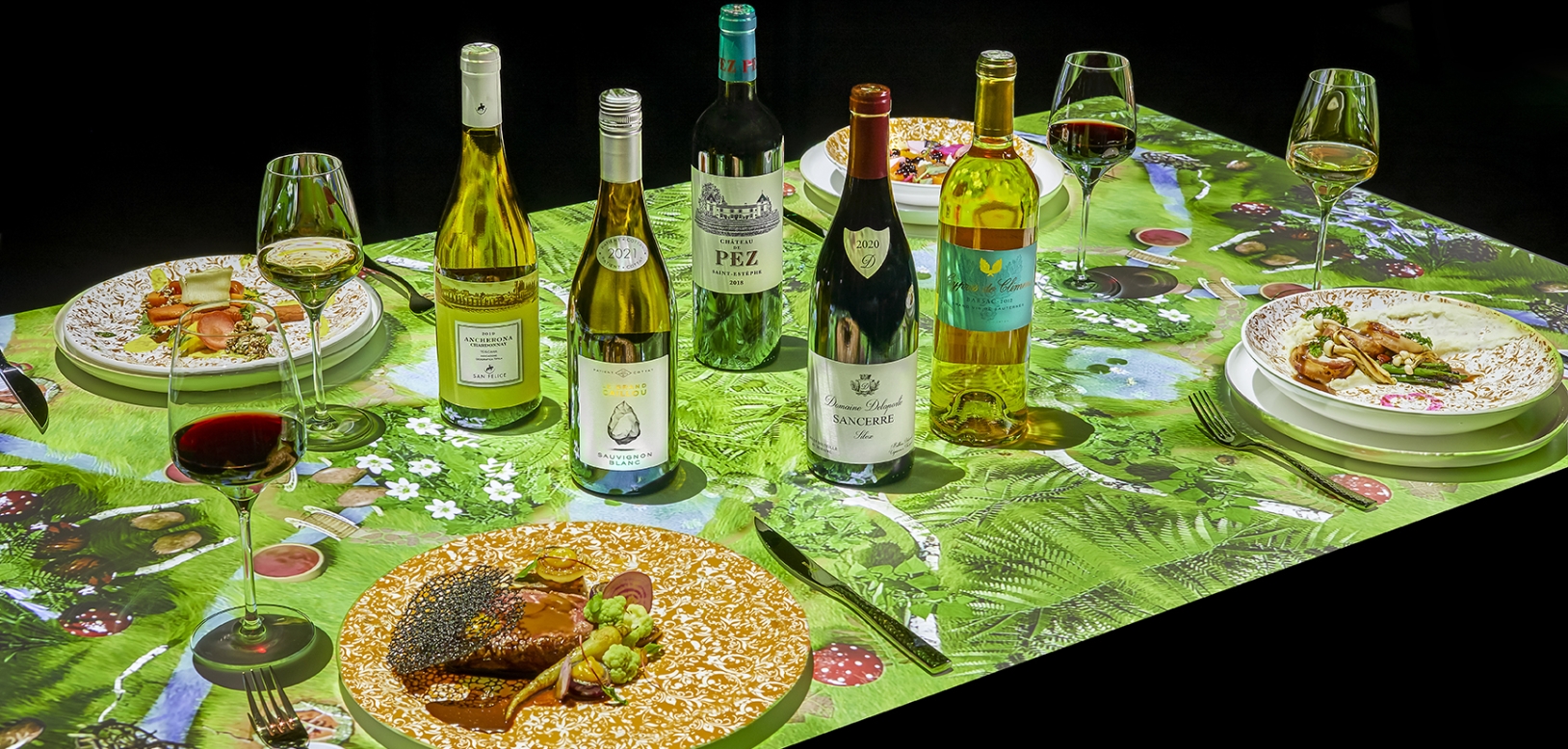 While we only gave a 3-star to the food, it turned out that maybe we should have come here for the wine experience alone because every pour was impeccable! Honestly, I cannot recall the last time where the wines compensated each course so perfectly at any dining experience. If you are unfamiliar with French wine but would rather start with a high standard, come to Fairmont Chicago. Make sure you snap a photo of the pairing list because I guarantee you will look for these at your favorite wine shop soon after.
Overall, Le Petit Chef was a fun, informative, and unforgettable experience different from any other "immersive" things we've done this year. The team is constantly gathering feedback and refining their menu, also. That said, Le Petit Chef is a great option for special occasions, whether it's a romantic date or an anniversary celebration. So, if you are planning a surprise for a loved one, put Le Petit Chef on your list. This experience is available at Fairmont Chicago on Thursdays, Fridays, and Saturdays from 6 p.m. to 8 p.m. for $130 per person (wine pairing included). Reservations are available via Tock.
Featured Image: Fairmont Chicago