Look, everyone knows that flying can be a real pain in the ass – but trust us when we say that it totally doesn't have to be!
Make your airport experience suck just a little less this holiday season by trying out the best places to eat, drink, and relax with our O'Hare Layover Guide. 
Flying has never been this awesome.
Where to Eat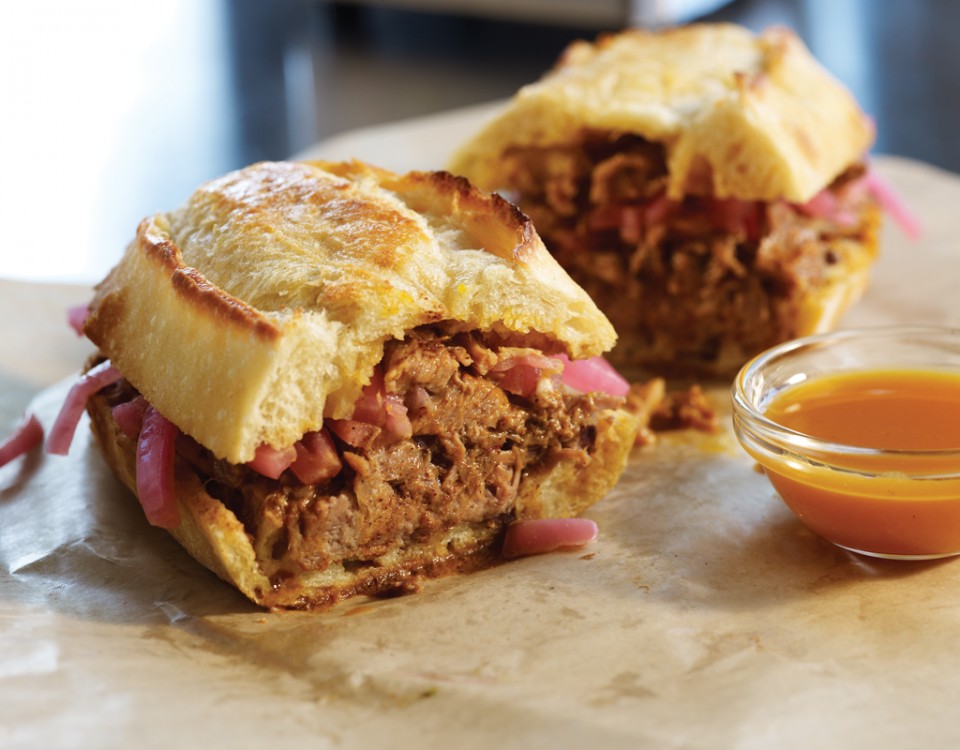 Brought to you by the King of Chicago Mexican food, Rick Bayless, Tortas Frontera is just the pick me up you need after waiting in those long security lines. Voted the number one airport restaurant in the country by Bon Appetit, this sandwich concept is the must go-spot in ORD. Head to Terminal 1 to get a taste of amazing sandwiches, delicious flatbread and, the pièce de résistance, an unreal margarita menu.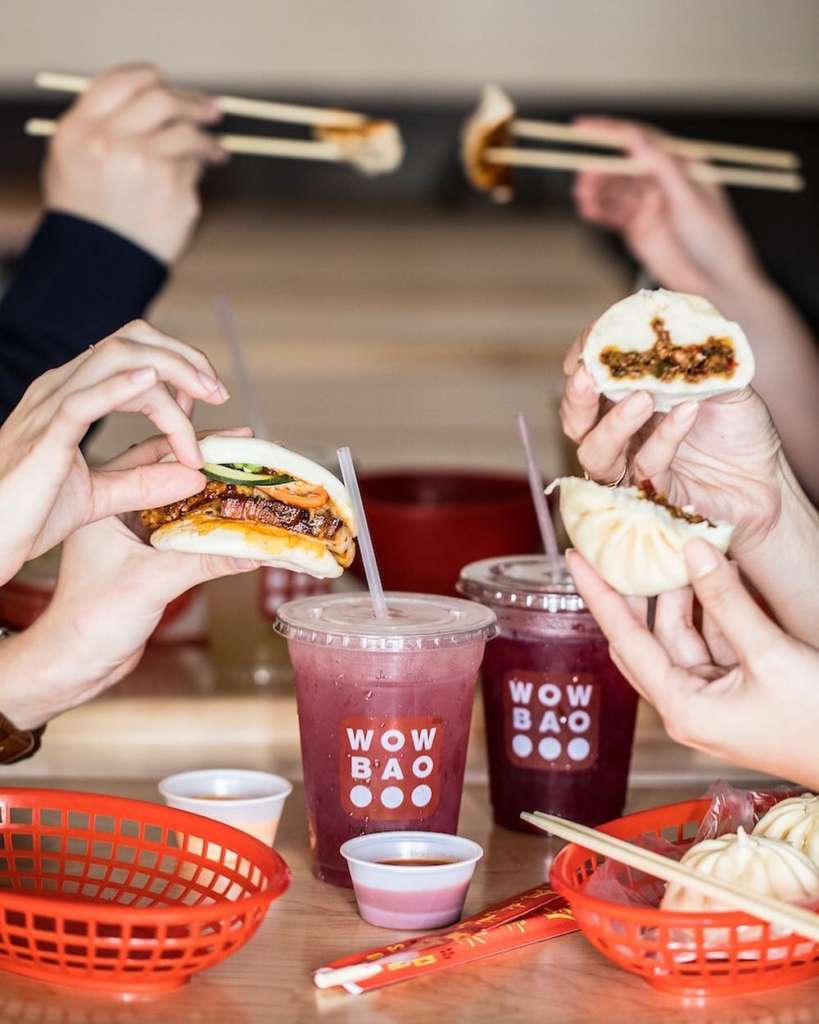 One of Chicago's favorite Asian concepts turns to the skies in Terminal 5. Offering everything from steamed bao to rice and noodle bowls, grab a bite at Wow Bao and you'll almost forget you're in an airport. Almost.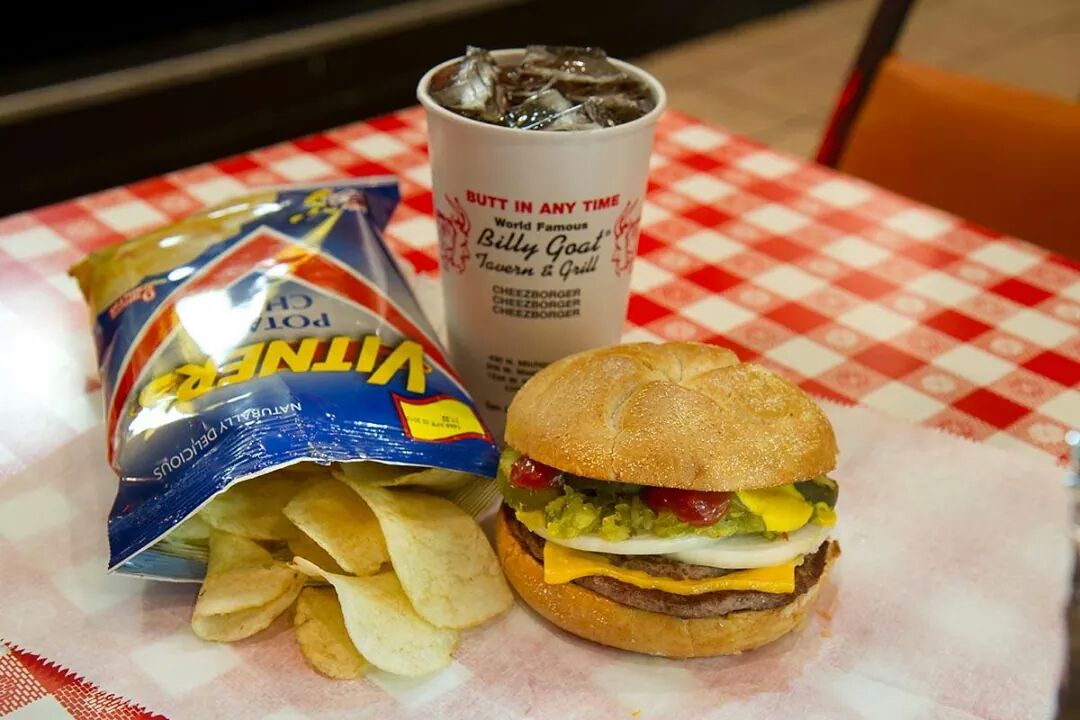 Yes, we know it's touristy. And yes, we know it's really just burgers and beef. But we'd be lying if we said any layover in Chicago was complete without some true, down-and-dirty Chicago grub. Located in Terminal 1, the famous/infamous Billy Goat Tavern is serving up the best cheeseburgers, fries, and Italian beef sandwiches in the whole of O'Hare, making this simple stand a must-visit for anyone passing through the airport.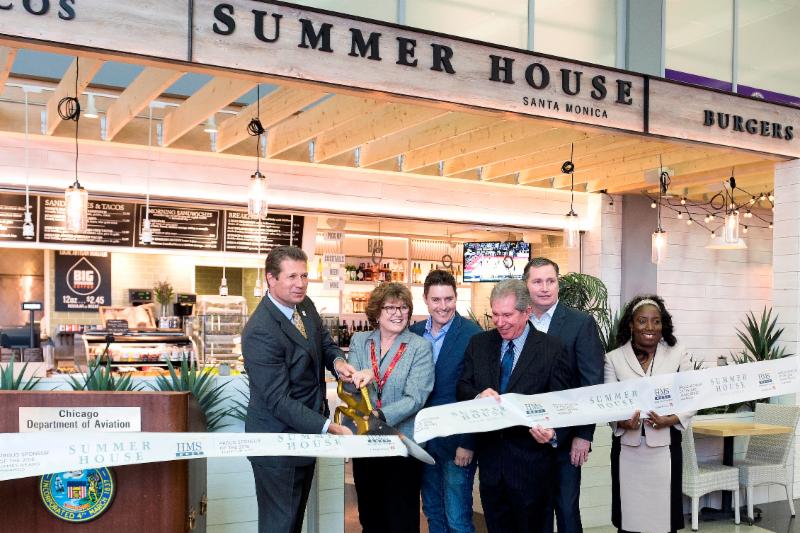 It may be one of the newest additions to the O'Hare lineup, but Summer House Santa Monica is definitely one of the best restaurants for anyone traveling through Chicago. Based on the Lettuce Entertain You concept of the same name, this California-inspired eatery and cocktail bar is serving up great burgers, an unbeatable wine list, and one of the best damn breakfast sandwiches I have ever tasted, no lie.
Where to Drink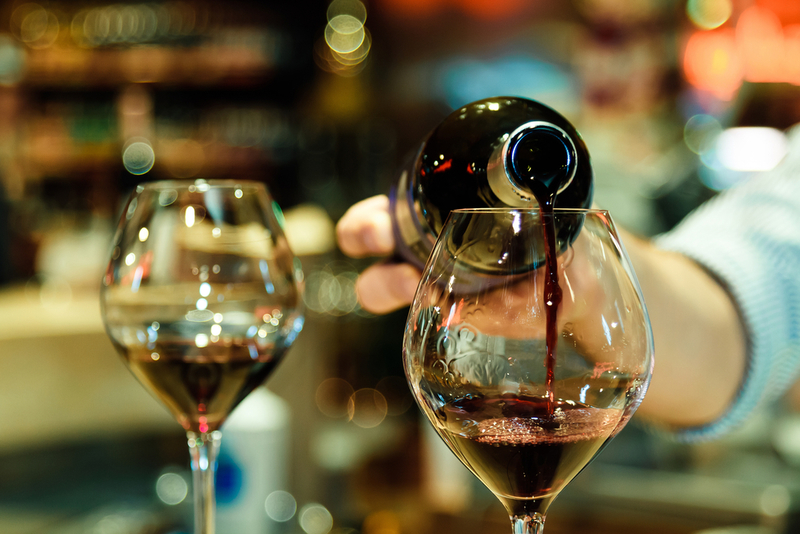 Sometimes the only way to make it through your layover is to get totally and completely smashed. Don't worry, we get it. Beaudevin Wine Bar might be a massive airport chain restaurant, but it also happens to have one of the most extensive wine lists in Terminal 1, making it a definite must for anyone looking to sip their way to boarding.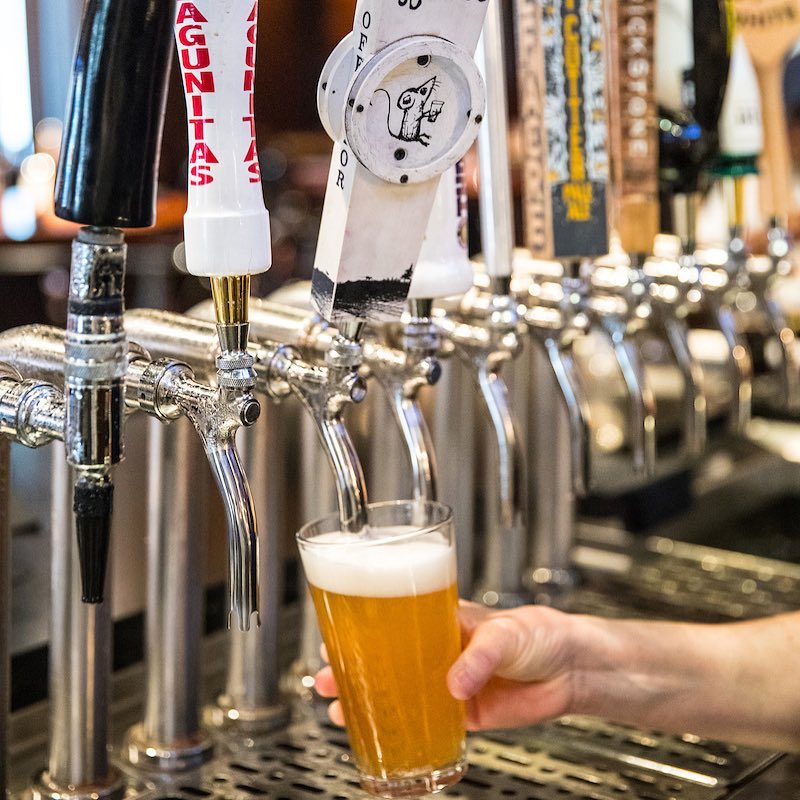 Beer, cocktails, and sushi. Could there be a better combo? Honestly, I don't think so. Stop by Terminal 5 to kick back and relax pre-flight at Hub51 – I guarantee you won't regret it.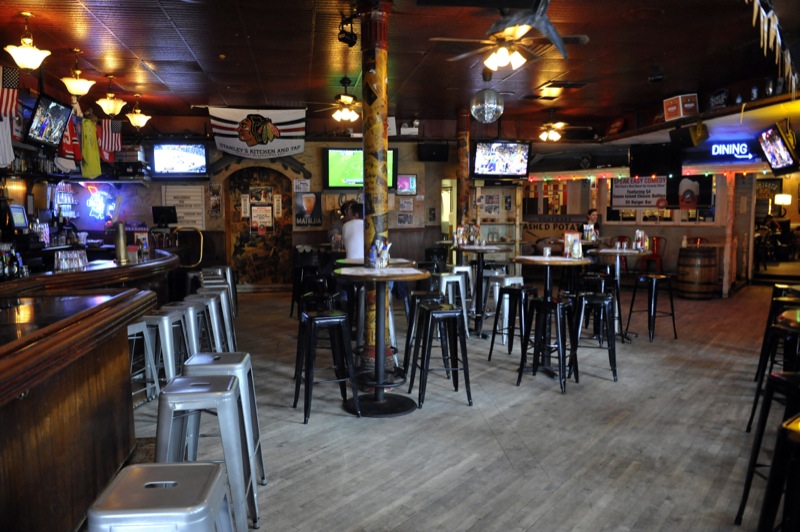 What kind of guide would this be if we didn't give you at least one good ol' fashion sports bar?
Look, this Lincoln Park transplant may not be the fanciest place on this list, but there is no better place in O'Hare to grab a beer and watch the game. Don't miss out on the Hawks, Bulls, Bears, Cubs, or Sox just because you're traveling — head to Terminal 2 to find Stanley's and make the most of your time on the ground.
What to Do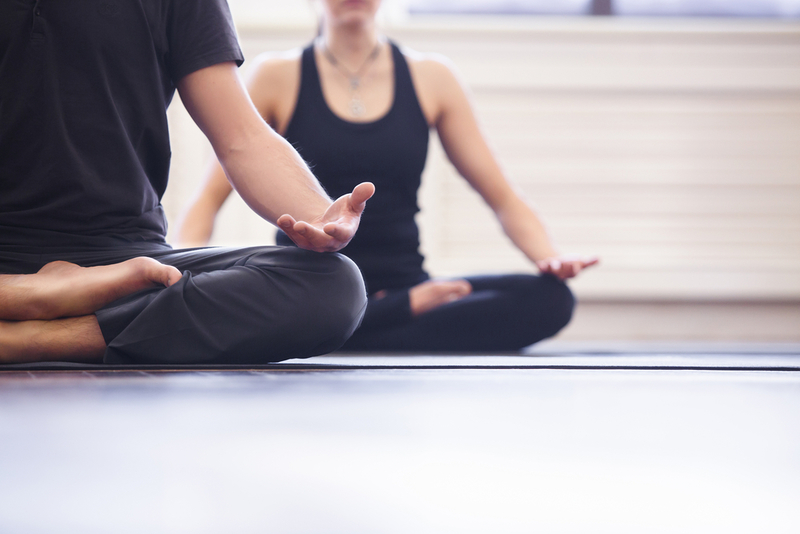 Not everything at the airport has to be wildly stressful. Spend your layover getting ~zen~ in O'Hare's yoga room. With space for 6-10 people at any point in time, you should have plenty of time to do a flow or two pre-flight.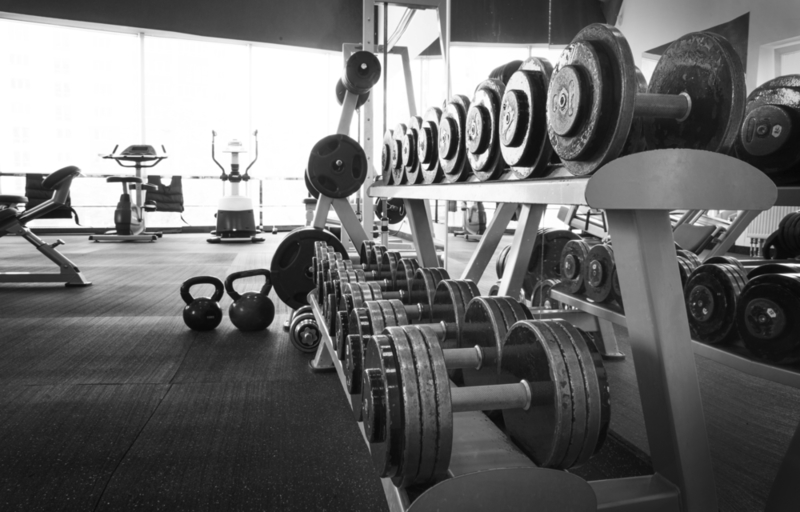 Get some last-minute exercise in at the Hilton Health Club, located right across from Terminals 1, 2 & 3. With a full stock of machines, equipment, weights, and even a lap pool, there's no reason you should have to miss a work out because of travel.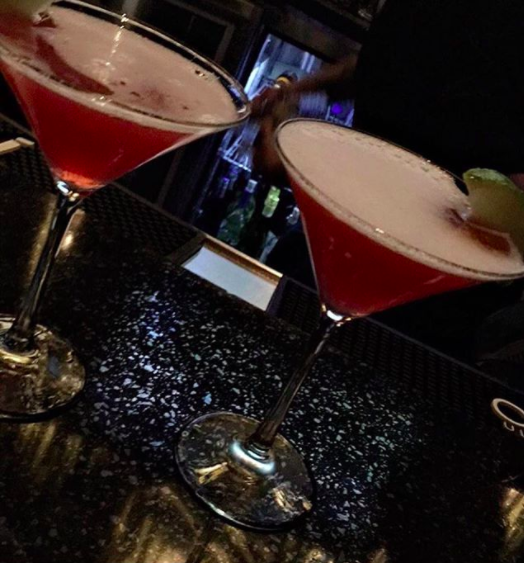 Have quite a bit of time before your next flight? Though Rivers Casino isn't technically inside of O'Hare, it is just minutes away – meaning those of us waiting 2 plus hours to board can easily hop on over for a round or two of poker. Offering gaming, shows, food, and drink, Rivers is a great option for anyone looking to spruce up their travel time. Hey, you might even make back some of that cash you spent on flights.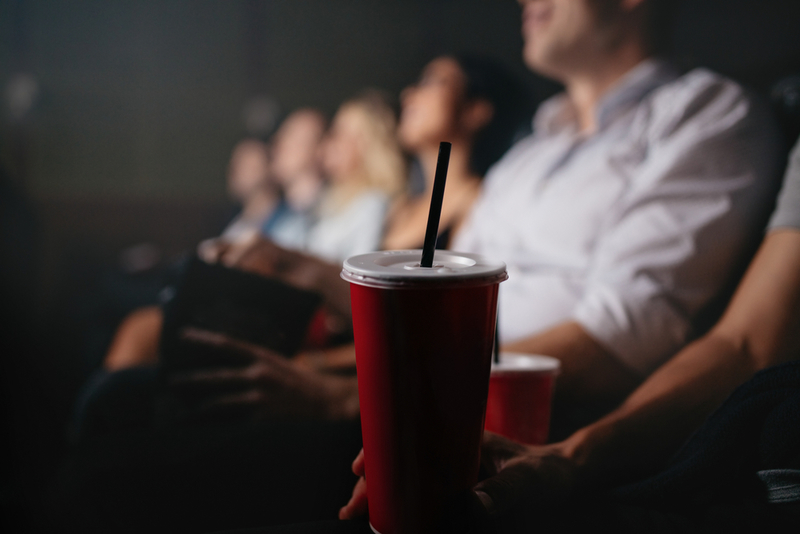 If gambling isn't really your cup of tea, the AMC Dine-In movie theater is also located just moments from the O'Hare terminal. Spend your layover with dinner and a show at this absolutely massive AMC theater located in Rosemont. Just don't get too relaxed — you wouldn't wanna miss your flight, right?