Met with critical acclaim after arriving on the Logan Square food scene in July 2021, Lardon, Chicago's charming neighborhood café by Meadowlark Hospitality's Steve Lewis and chef/partner Chris Thompson (Coda di Volpe, Spruce, A16) has garnered a loyal following from locals and industry professionals alike for its exceptional house-cured charcuterie, generously stacked sandwiches, fresh salads, and an eclectic Old World wine list.
Now, the team prepares to bring that same thoughtful craftsmanship to their second venture by opening doors to Union, a new 65-seat evening-focused sister spot directly adjoining the same space that houses Lardon. Located at 2202 N. California Avenue almost directly below the L Train's Blue Line tracks, Union will officially open doors to guests on Monday, March 21, 2022 and is a neighborhood hangout built around the idea that "every good occasion calls for a beer".
"Chicago is arguably one of the best beer cities in the country," says Lewis. "With Union, we wanted to bring together the best parts about beer and the city's beer culture in an environment that lends itself to that experience, but with all of the exciting things Chris can put on a plate."
Showcasing everything from funky sours to dark Czech lagers and classic pilsners by an eclectic array of breweries from both Chicago and the Midwest on its 24 rotating taps (Middlebrow, Marz, Aleman, Dovetail, Hopewell to name a few), the beer program will be complemented by Chef Thompson's New American cuisine by way of seasonally focused, shareable plates for any occasion.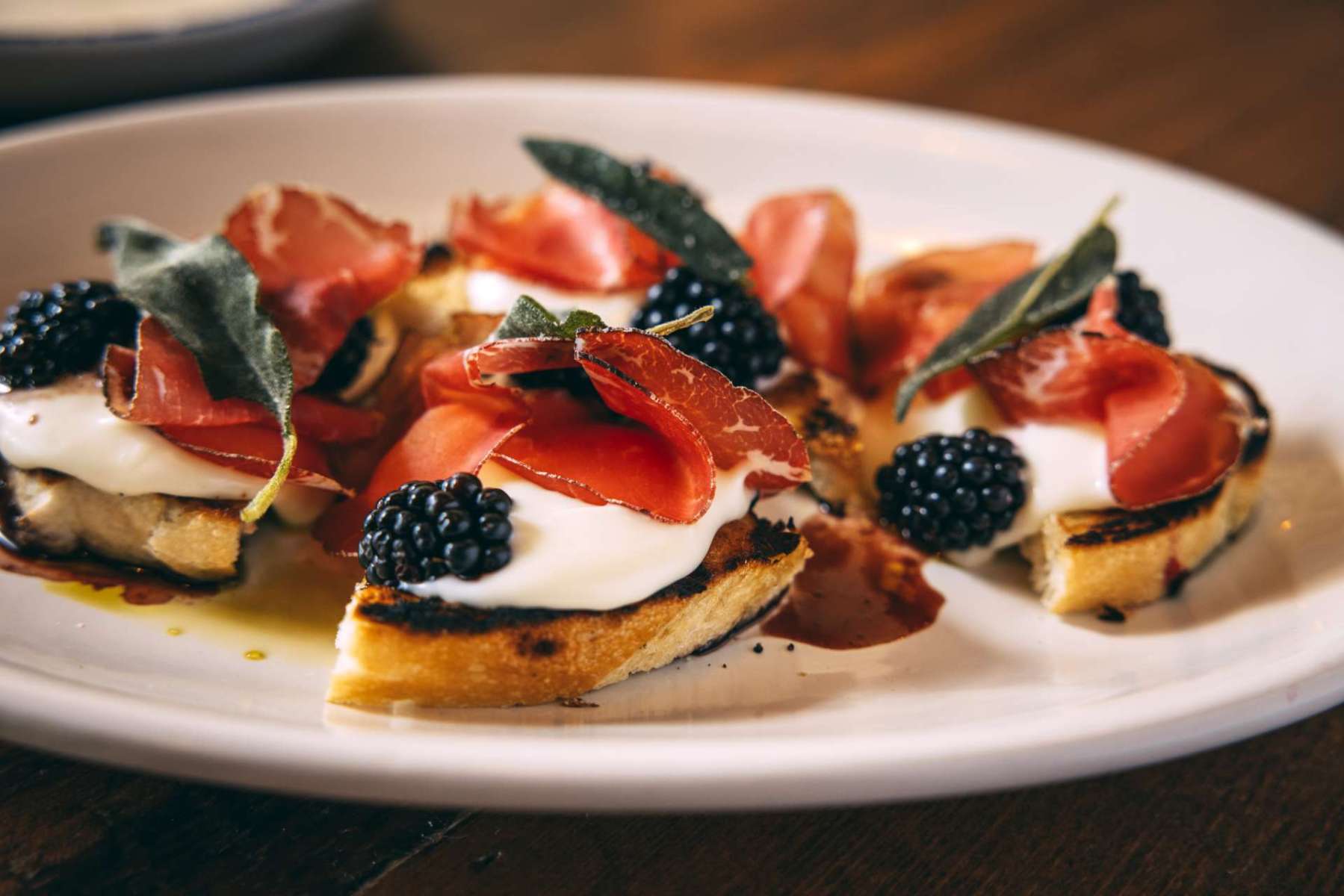 Food
Thompson's food will piggyback off the whole animal butchery and emphasis on sustainability found at Lardon, but with a unique identity all its own. Look for a delicious modern take on classic comfort food with dishes such as the Catalpa Grove Illinois lamb and pistachio meatballs with pomegranate, shaved fennel and a caper salsa verde; cauliflower Romanesco with fire roasted piquillo pepper, queso fresco, almonds and mint; smoked white trout with horseradish cream, accompanying griddled rye and fresh dill-herb salad; or a juicy brisket burger piled high with aged Wisconsin cheddar, crispy onion strings and an indulgent smear of bone marrow aioli on a brioche bun.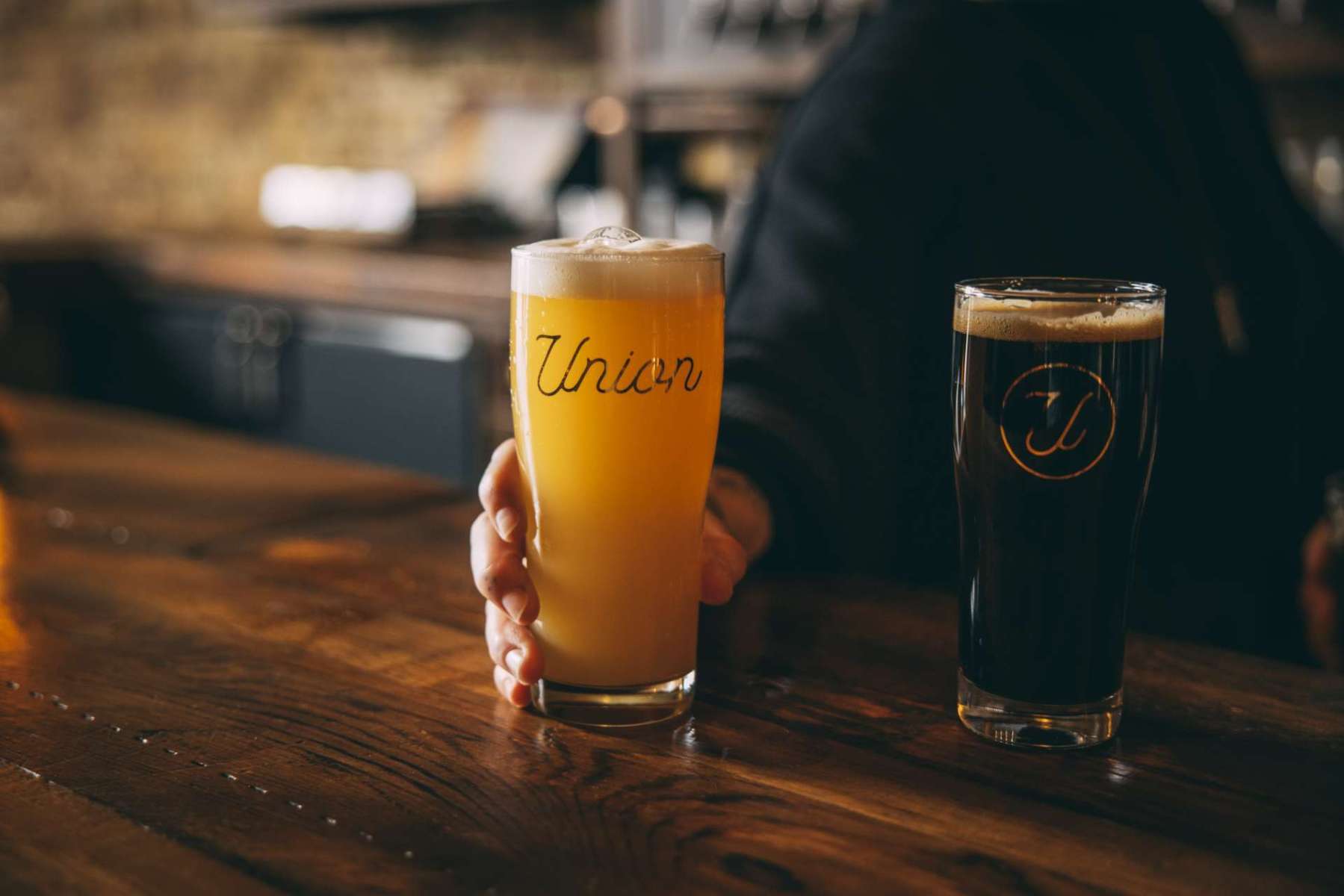 Drinks
Alongside the tap menu, Union features an impressive spirits list that boasts over 200 bottles of whiskey featuring Midwestern small batch distillers, Japanese whiskeys, and an excess of Kentucky bourbons. Union's cocktail program makes good use of this variety, specializing in classic brown liquor-based cocktails. Far from just a beer and bourbon destination, wine lovers will find an expertly curated list that features ten biodynamic and organic wines, domestically sourced with an emphasis on women-owned boutique wineries.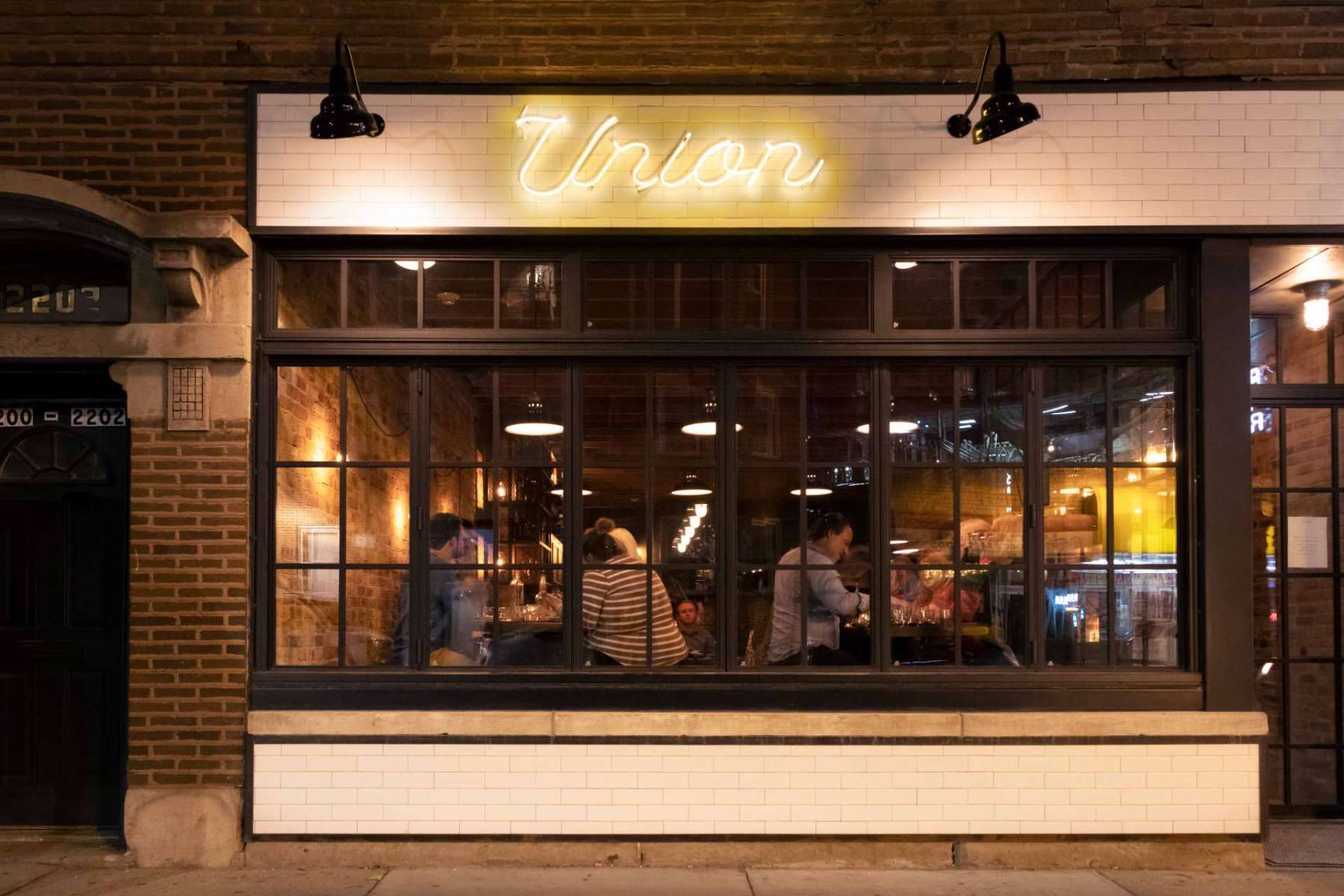 Neighborhood
Both Lewis and Thompson are longtime residents of Logan Square, and although Union takes inspiration from both London's pub scene and the grit of restaurants and bars in the East Village, they are invigorated by the diversity, culinary innovation, and community-driven collaborations the neighborhood is known for. It's personal for them, and important that the space feels "uniquely Chicago".
Traces of the original 110-year-old building are still present in the intimate 1,200 square foot space but have been lovingly restored by Lewis to bring new life to the "good bones and old-soul" of the property. He hopes to see everyone from industry folks stopping in to grab a pint at the bar after their shift to groups of friends or families from the neighborhood piling into the high-backed wooden booths to enjoy a good meal and great hospitality in the warm and relaxed space.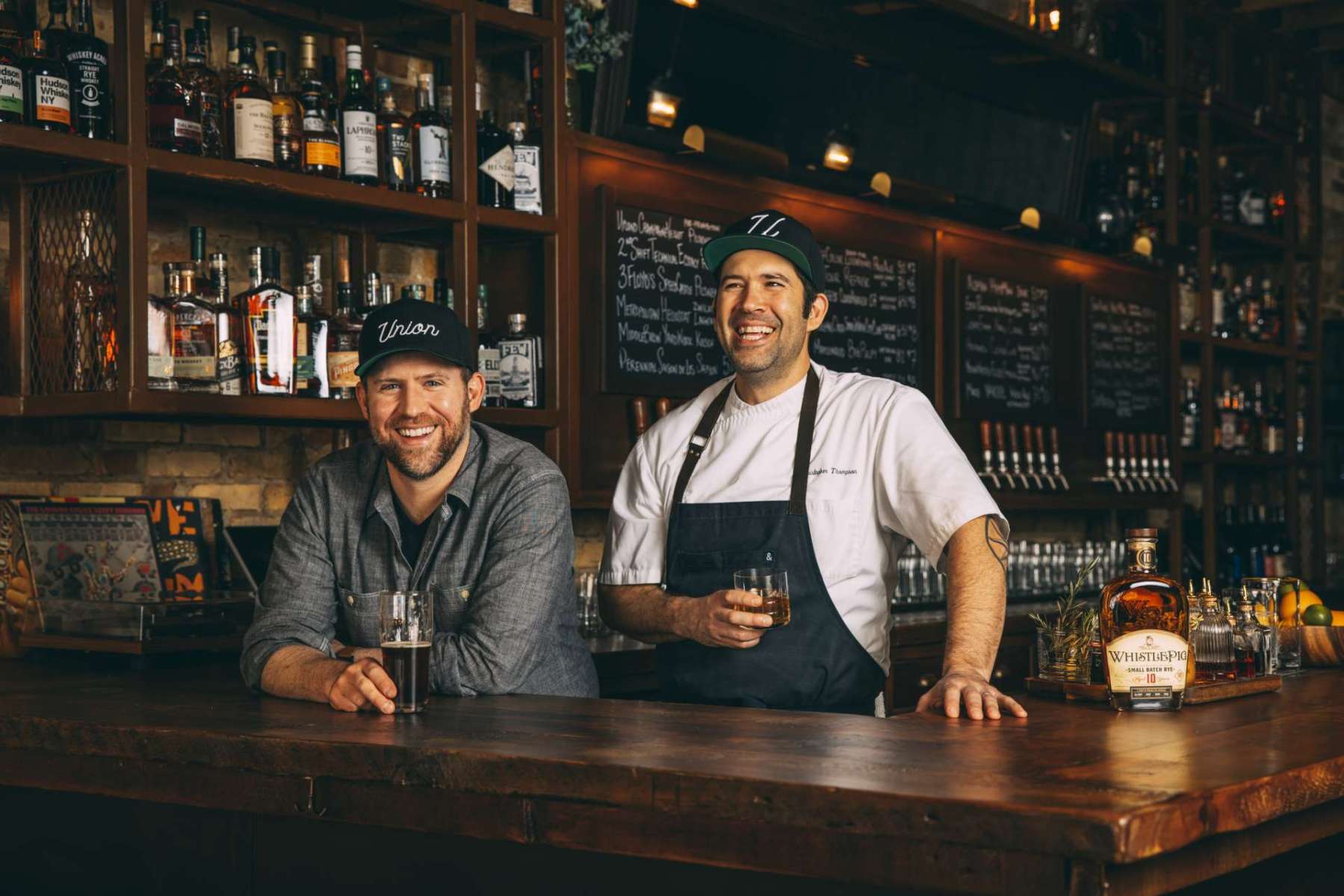 More To Come
Union has plans to roll out community-focused collaborations and beer-focused programming later this summer and is open daily for dinner and drinks Sunday – Thursday 5PM – Midnight, Friday and Saturday 5PM to 1AM. Visit UnionLoganSquare.com for more information, follow Union on Instagram and Facebook at @UnionLoganSquare, and look for more to come from the team as they prepare to release details on a third unique concept in the space later this summer.
Featured Image Credit: Clayton Hauck