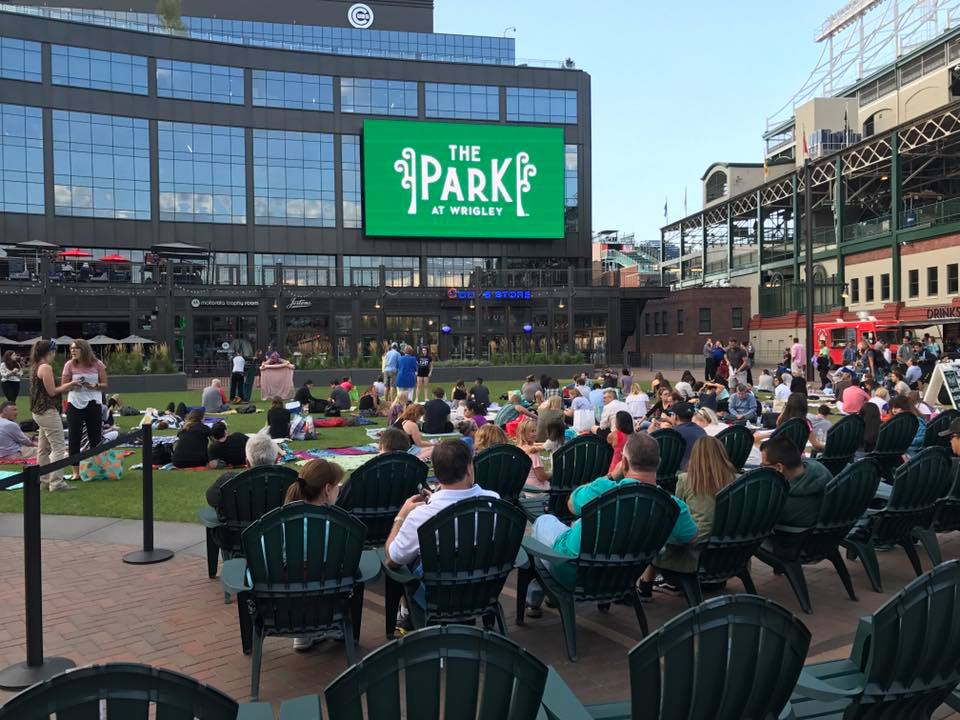 About The Park at Wrigley
An outcropping of Wrigley Field, The Park at Wrigley offers Chicagoans a small piece of the great outdoors in the city. The open-air space serves as a venue for event ranging from fitness classes to festivals all year round.
Pocketed in the heart of Wrigleyville, The Park considers itself a kind of town square for the Lakeview community. Stop by for the farmer's market or a concert to mingle with neighbors, visitors and, of course, fellow Cubs fans.
What's more on game days The Park at Wrigley transforms into a tailgating area for ticket holders to enjoy food and drink before, during and after the game.