Lake Shore Drive as we know it could totally change
Chicago's beaches are pretty great, but some people think they could be even better.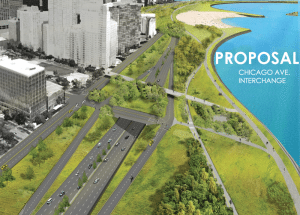 "Redefine the Drive" is a significant reimagining of the city's lakefront proposed by members of city neighborhood organizations, the Chicago Park District, the Chicago Department of Transportation, and the Federal Highway Administration. It includes the expansion of existing beaches into a park spanning 70-acres, lined with new beaches that edge Lake Michigan, and the creation of a manmade island. It would also mean that a portion of the highway side of Lake Shore Drive would have to be covered by park land and re-routed.
Renderings show the addition of new streets in the park that connect to both the Lake Shore Drive highway and the residential streets that run perpendicular to it. The current flow of traffic north of Chicago Avenue would have to be almost entirely reorganized. For anyone who's ever been splashed by abnormally high tides during inclement weather while driving on Lake Shore, this plan might help eliminate those occurrences.
The lakefront is one of our city's greatest treasures, and the thought of completely overhauling such a notable section of it might at first seem a little far-fetched. Residents and neighborhood organization members of Streeterville are largely in favor of the plan, which draws inspiration from famed Chicago architect Daniel Burnham. Introduced in 2013, it was estimated to cost almost $200 million. It's currently under review by the Illinois Department of Transportation. If approved, construction wouldn't begin for at least another three years.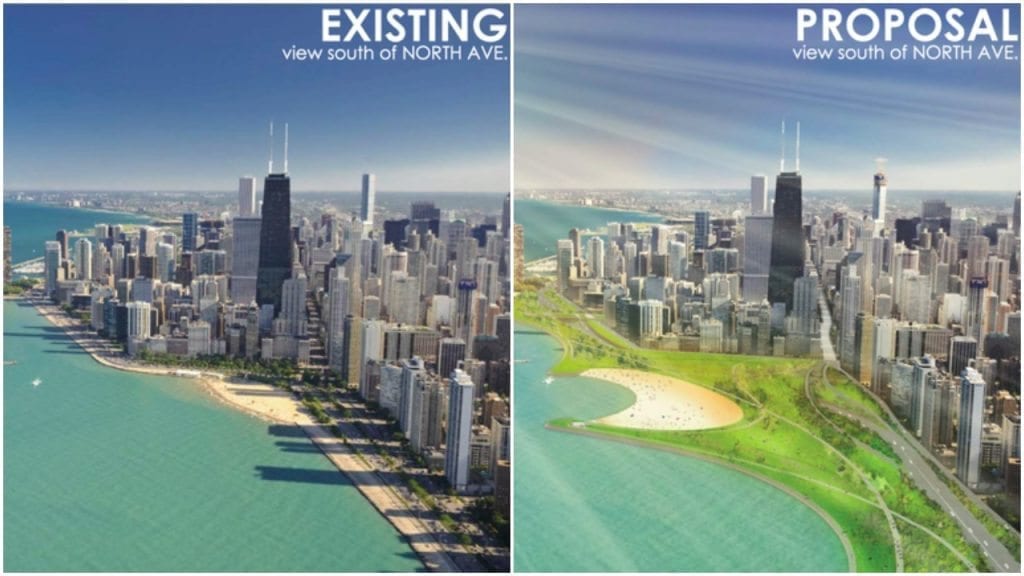 The long-term potential of this plan is endless. Special programming at the park, the construction of new tourist attractions, and an increase in beachfront activities are just some of the things that could result from this imaginative proposition.
Featured Image Credit: 2nd Ward; VOA Associates