The Lake Geneva Ice Castles that are constructed annually give walking in a winter wonderland a whole new meaning.
Ocean blue during the day and colorfully LED-lit come nightfall, the Ice Castles resting on the shores of Lake Como in Lake Geneva, WI, are beautifully crafted into ice sculptures, frozen thrones, ice-carved tunnels, slippery slides, and awe-inspiring fountains. The Ice Castles in Lake Geneva WI are a true work of art, a believe-it-when-you-see-it kind of anomaly.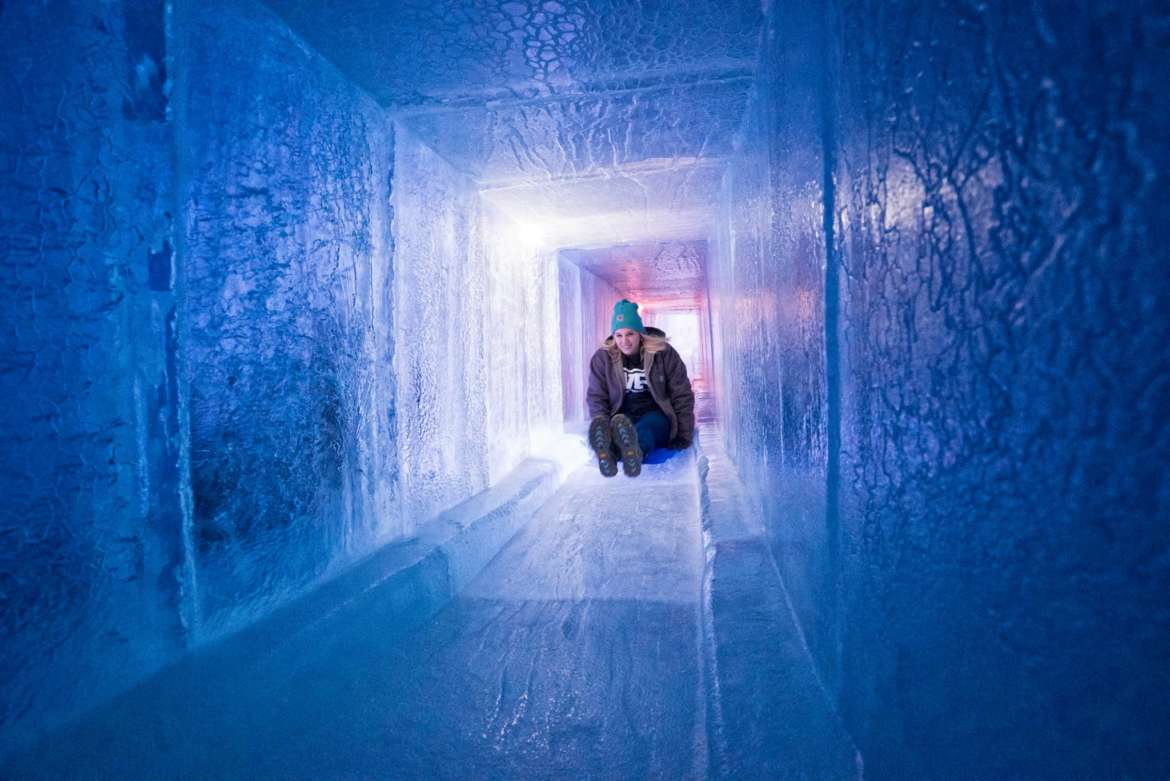 These massive Lake Geneva Ice Sculptures are set to be completed sometime in early January and will remain open as long as the cold weather allows. Let's hope global warming doesn't get in the way this year, as Lake Geneva is among the warmest of all ice castle locations, which are also set in Dillon, CO, Lincoln, NH, Midway, UT, New Brighton, MN (brand new location!), and Edmonton, AB, in Canada.
Powerfully constructed by hand every year, Lake Geneva's Ice Castles are monstrous in size and weigh over 25,000,000 pounds in totality. Builders use something in the realm of 10,000 icicles in the melding of these castles to give each wintry fortress a gorgeously unique and edgy configuration. While the daytime brings to light the natural beauty of Lake Geneva's ice castles, the real spectacle is the flashing array of LED lights covering the expanse of the castle at night.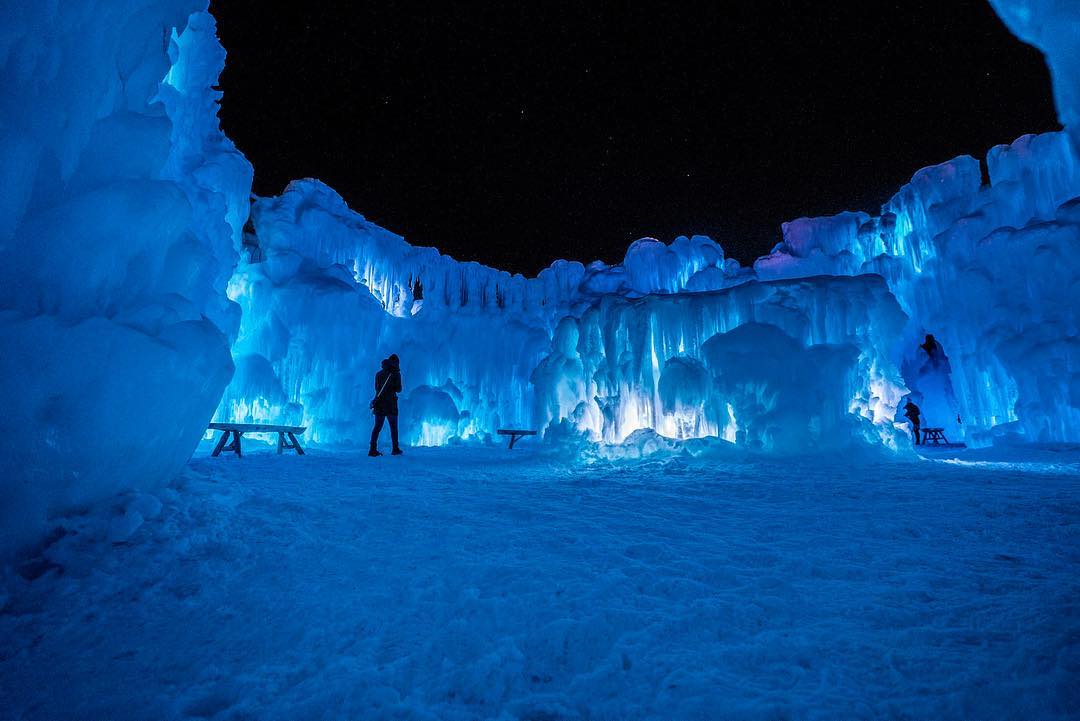 Though tickets to the Lake Geneva ice sculptures are not yet available, they are expected to go on sale sometime next month. Last year's general admission during the week was a slim $15.95 for adults and $10.95 for children. Weekend and holiday prices were $18.95 and $14.95. If you decide to purchase tickets at the door (which are NOT guaranteed), you're looking at $20 and $15 during the week and $25 and $20 on weekends and holidays. The ice castles in Lake Geneva WI are planned to remain open during Christmas and New Year's Day. All ticket sales are final.
Ice Castles recommend that visitors dress for winter and wear heavy boots when you visit their structures. Pets are not allowed, but if you have a service animal with you, they ask that you help them avoid creating yellow snow as it's impossible to remove from the ice (aka, don't let them pee everywhere).
You can find Lake Geneva's Ice Castles at a new location, Geneva National Resort & Club at 1221 Geneva National Ave S, Lake Geneva, WI. If you have additional questions about ticket sales and more icy details, check out their website.
Featured Image Credit: Ice Castles Facebook