Bottomless pizza sounds entirely too good to be true, but it's now a reality, at least at the Williamsburg location of the famed pie destination, Kesté. Beginning last month, the Neapolitan joint began offering diners the option to indulge in as many slices as they can eat in two hours.
While the $20 price tag may sound like a lot for a couple of slices, it quickly becomes reasonable when the price point for standard pies is taken into account. Some of Kesté's pricier pizzas top out at $26 per pie and feature top quality ingredients, such as homemade burrata filled with black and white truffles and prosciutto di Parma. The deal includes 10 of Kesté's gourmet pie options, meaning you can sample the Bianca with Arugula, the Pistaccio E Salsiccia, and the Marinara Kesté all in one sitting.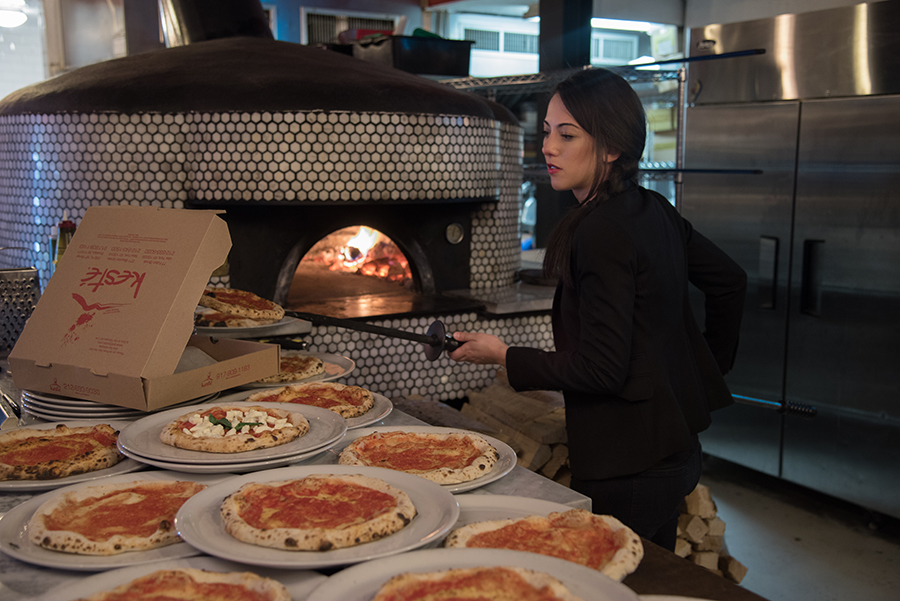 Although it may be tempting to stick to the classic pizza options, you'd be wise to try some of the more inventive offerings that have helped set Kesté apart from its many competitors. The mini chain is known for their Montanara pies which feature a lightly fried dough as well as equally indulgent toppings such as truffle cream and fresh mozzarella.
To complement all of their pizza offerings, Kesté has a curated selection of beers and wines, the latter of which are served by the glass, by the half liter, and by the bottle. For those with dietary restrictions, the restaurant has both a vegan pizza (topped with zucchini, eggplant, grape tomatoes, mushrooms, and basil) as well as an ample selection of gluten-free crust options.
The unlimited pizza deal is offered exclusively at Kesté's Williamsburg location on 232 North 12th Street. It's available for pizza fans between 5:30pm and 9pm on weekdays and from 11:30am to 9:30pm on weekends.
Featured Image Credit: Kesté via Instagram