There are plenty of things to celebrate when it comes to summer in Chicago, and this month it clearly shows. Music, food, dancing, and cultural celebrations—June's got it going on. Here's a complete breakdown of June Festivals: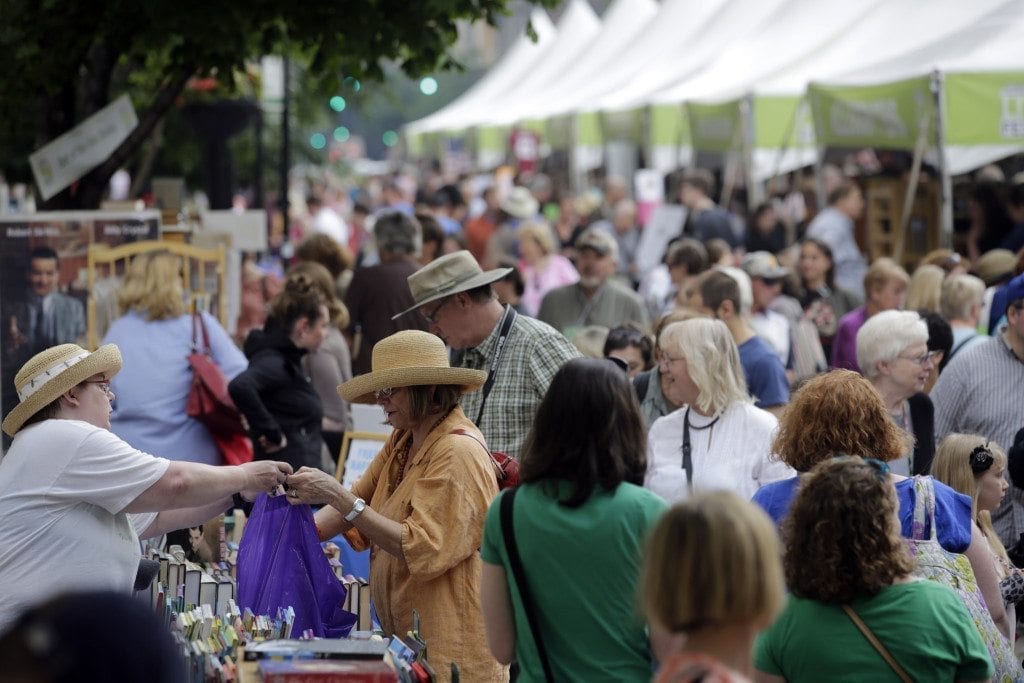 Printers Row Lit Fest
June 6-7th in Printers Row
The Printers Row Lit Fest was founded in 1985 to attract visitors to the Printers Row neighborhood, and it's continued to grow each year since then. Nowadays, this one stretches across five city blocks (on Dearborn, from Congress to Polk), attracting more than 200 booksellers from across the country displaying new, used and antiquarian books and featuring more than 200 authors participating in panels, discussions and a variety of other programs. The fest also draws over 150,000 book-lovers each year. You can get tickets here.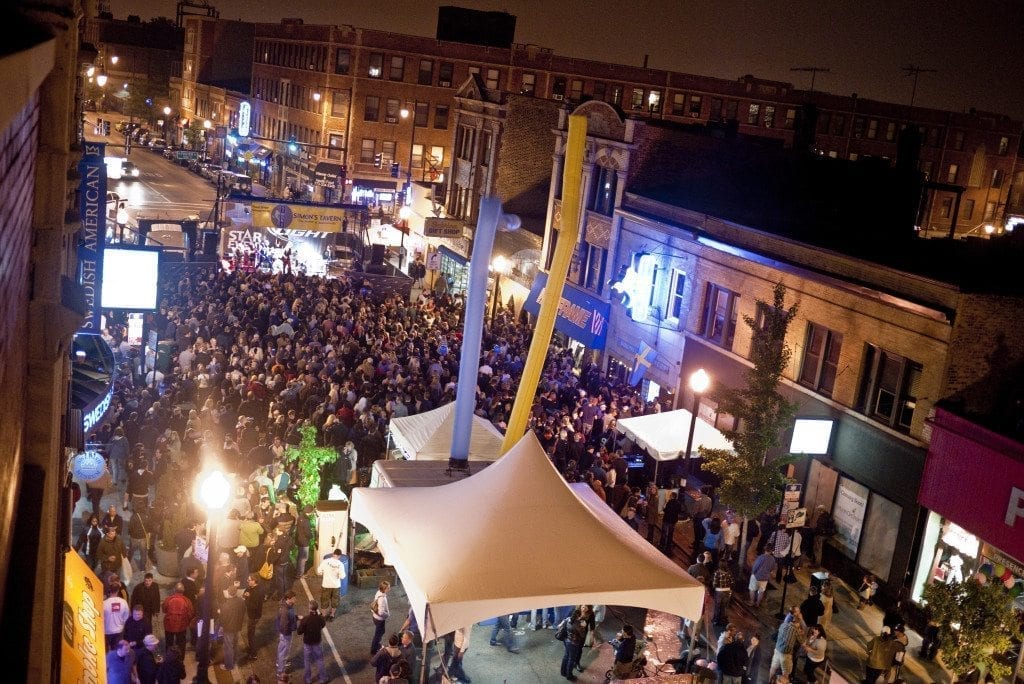 Andersonville Midsommarfest
June 12-14th in Andersonville
Midsommarfest, now entering its 50th year, attracts 50,000 people annually. What will you find here? Cutting-edge bands and ethnic dance troops across a plethora of themed stages (you'll need to check out the Party like it's 1965 stage). Don't think they forgot about all of the other things that make fests like this awesome though. You can also find kid's entertainment, delicious food, retail vendors, and dancing galore. And if you think you have what it takes, you can always shoot for the title of Miss Andersonville.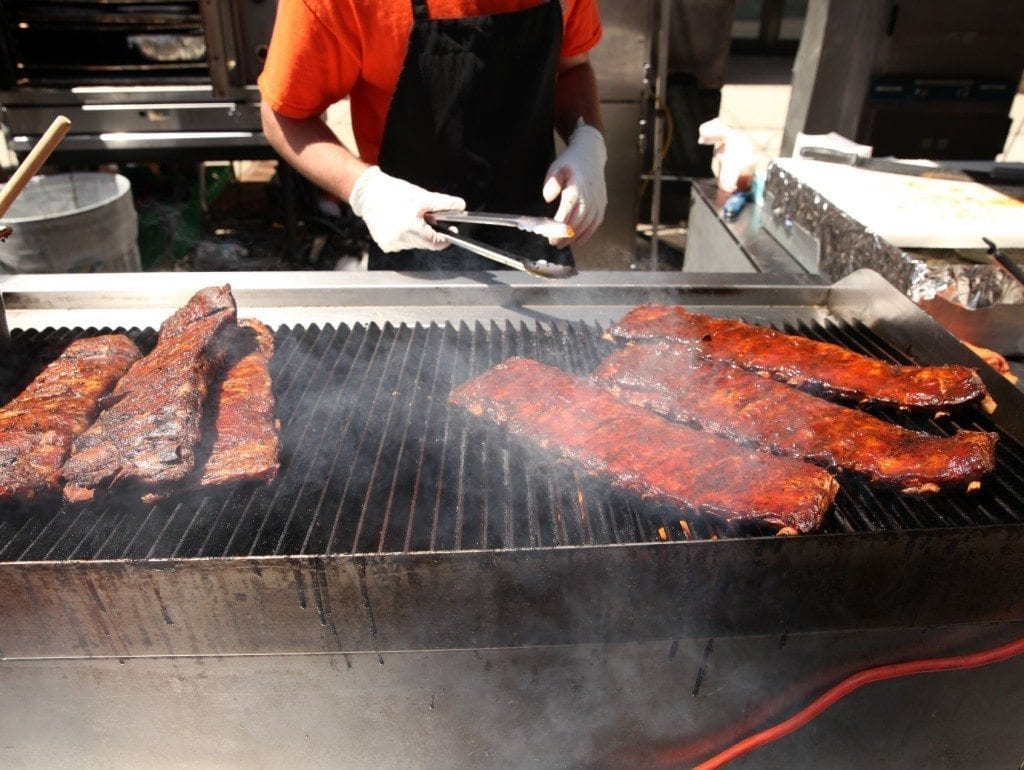 Ribfest
June 12-14th at Lincoln / Irving Park / Damen
This one has been featured on the Food Network, USA Today, and ranked as the #1 food fest by Chicago Reader the past three years, so let's just say it's pretty serious. I don't think I'll be thoroughly surprising anyone when I say this one is clearly based around ribs, but there's a lot more to it. There's a band lineup, kid's square, and a huge amateur rib-eating contest called Ribmania. Beer lovers can buy a VIP pass to skip the beer lines too!
Interestingly enough, they use the same color scheme as we do, but I personally believe we pull off the whole orange and black thing better.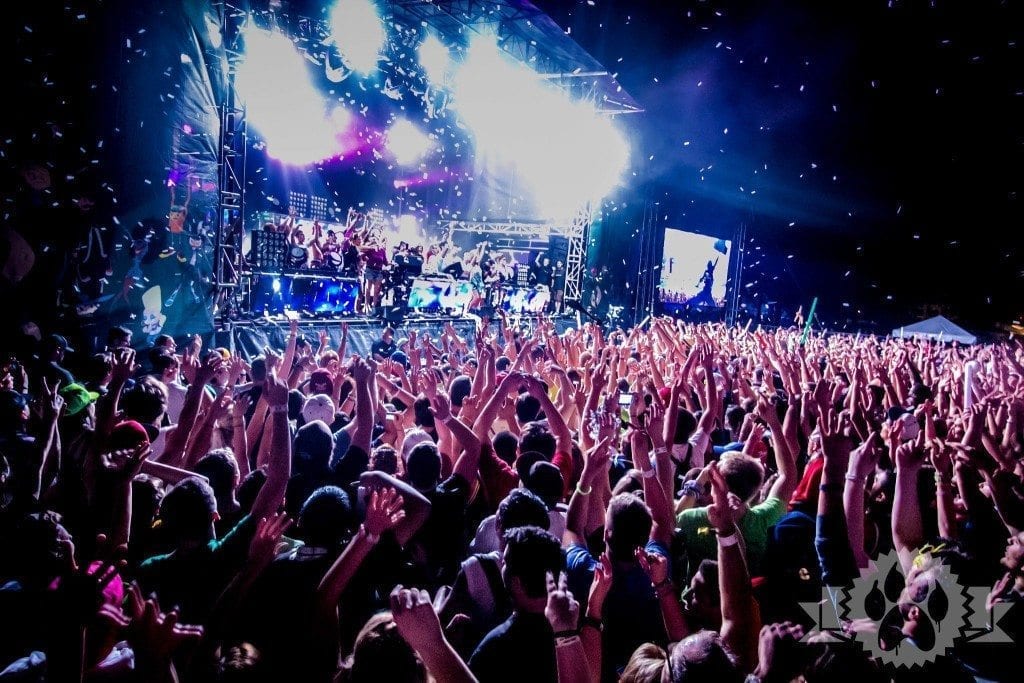 Spring Awakening
June 12-14th at Soldier Field
If you're into EDM, or (for our elder readers) electronic dance music, this is about as good as it gets. People now come from across the globe to attend this festival that began in 2012, and there has even been talk of expanding it to other states because of its popularity. Some absolutely huge acts are headlining the fest: Zedd, Hardwell, Tiesto, Afrojack, Skrillex & Diplo, and Eric Pyrdz to name a few. For the first time, this year's show will be 18+ instead of all ages, so plan accordingly.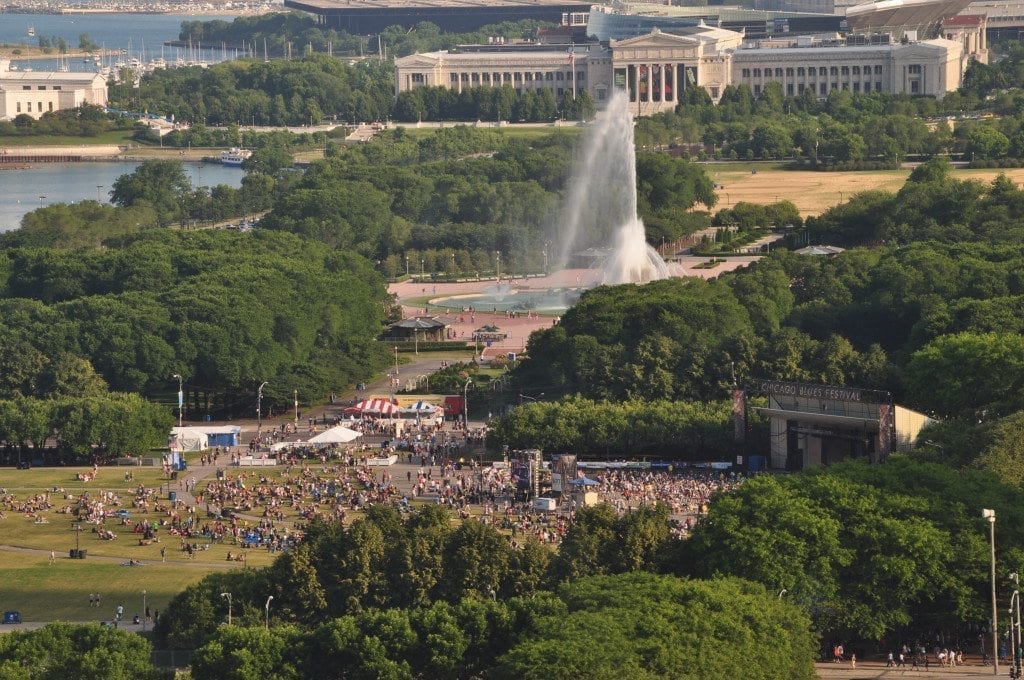 Chicago Blues Fest
June 12-14th at Grant Park
If you're just not into the whole dance music thing, don't fret. Chicago Blues Fest takes place over the same three-day period as Spring Awakening, and it's one of the most fun events out there. This year's headliner is Buddy Guy, and there's sure to be a tribute or two to the late B.B. King, who passed away recently. This fest ranks number one out of our musical fests because not only is it extremely entertaining, it's free.
Not to mention it's located at Grant Park. Who doesn't love Grant Park?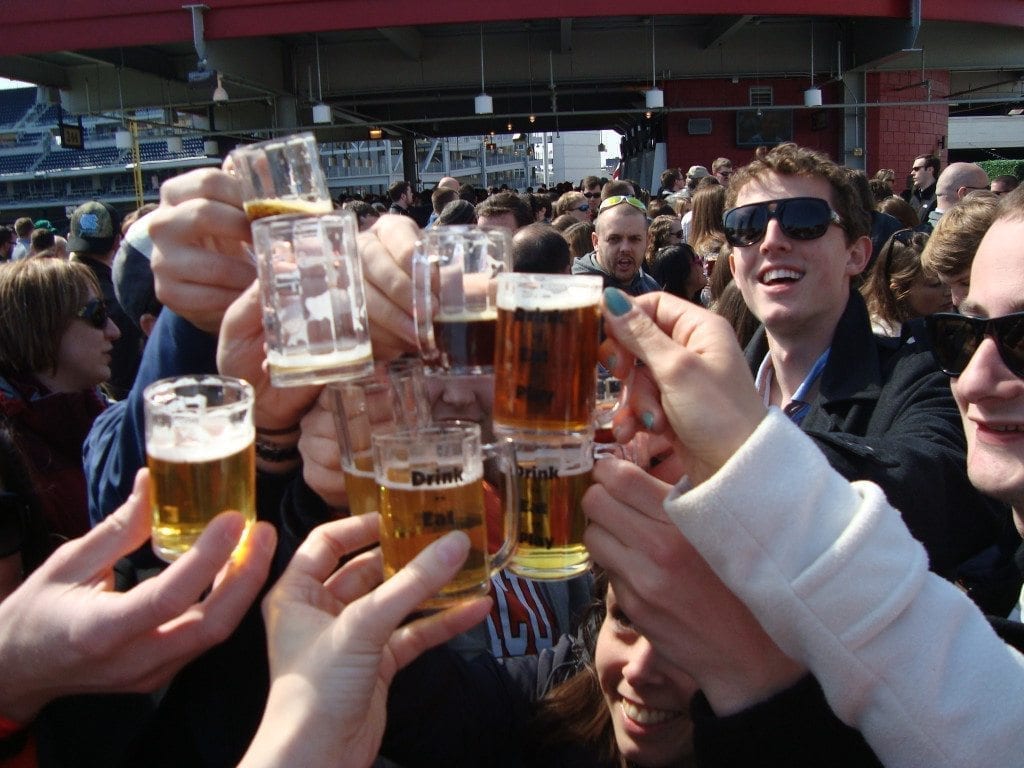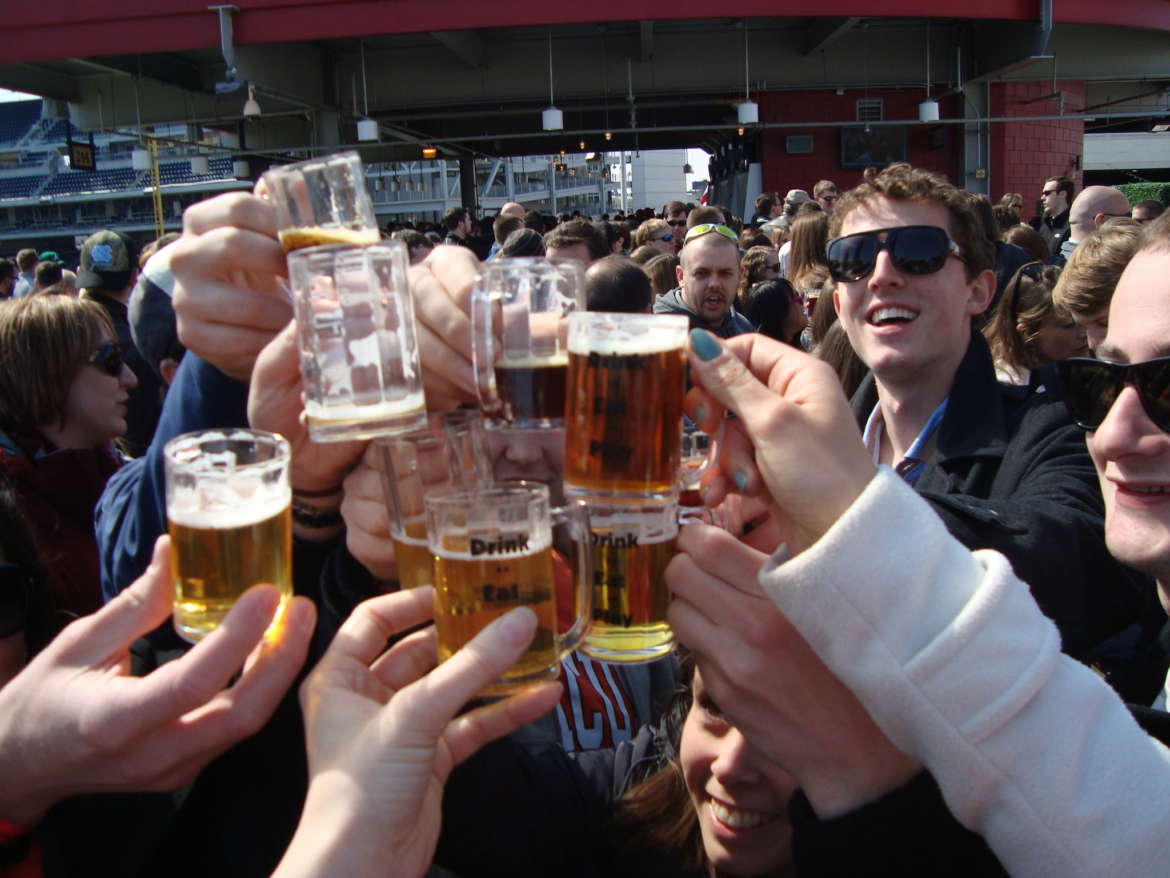 Chicago Ale Fest
June 19-20th at Grant Park
Located at Buckingham Fountain in historic Grant Park, Chicago Ale Fest features more then 200 beers from over 100 American craft breweries. The fest will also feature live music and food from some of Chicago's favorite restaurants. Some of the highlight breweries include Allagash, Breckenridge, Brooklyn, Deschutes, Dogfish Head, and Founders. Of course local breweries like Goose Island, Berghoff, Vice, and Two Brothers will be making an appearance as well. You can view the full brewer list here.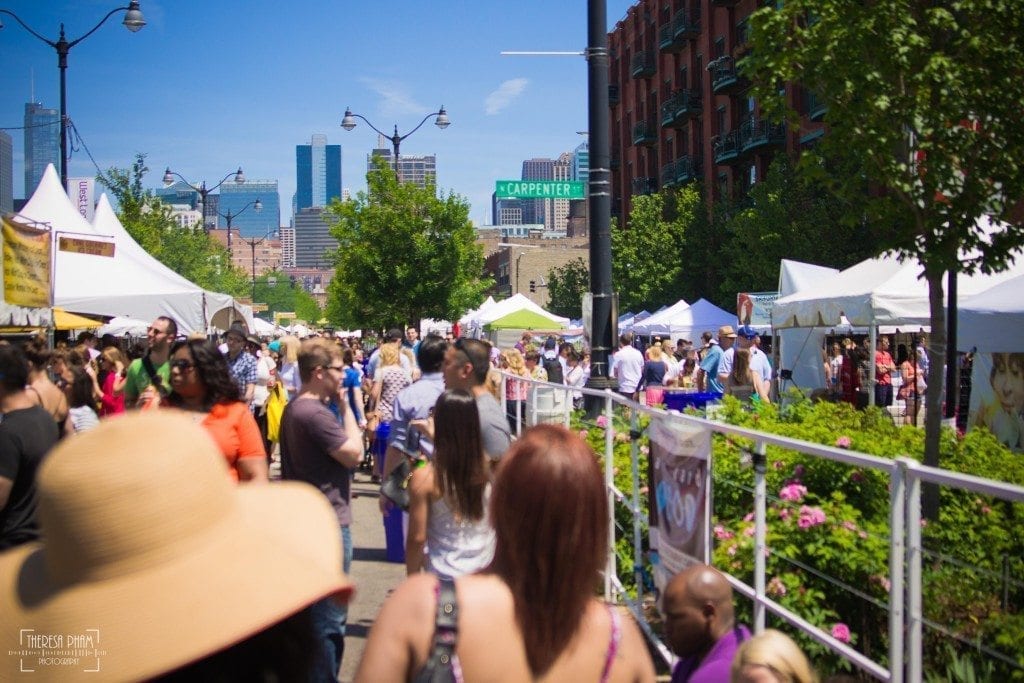 Taste of Randolph
June 19-21st at 900 W Randolph Street
I hate waiting to eat and this one's all about food, so let's dig right into it. The food includes Belly Q, La Luce, Nicholas Quality Meats, and Nonna's. Personally, I'm a huge fan of pizza, and Nonna's offers some ridiculously huge (and of course, delicious) slices. The music is all about indie rock, and there's plenty to go around. There are a bunch of musical acts headlined by Dinosaur Jr, the Dandy Warhols, and Best Coast Lettuce. There's also a band by the name of the Nasty Snacks. I don't know really know anything about them, but their name makes me chuckle.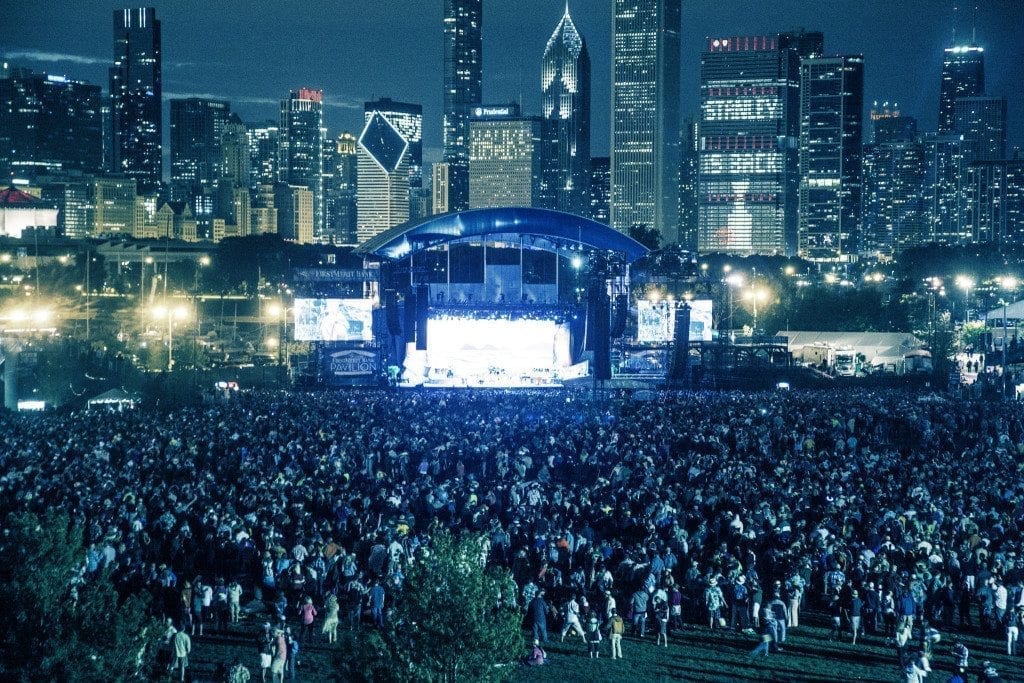 LakeShake Festival
June 19-21st at FirstMerit Bank Pavillion
Who likes country? (I do!)
This year's three-day country fest features some of the hottest acts around: Dierks Bentley, Florida Georgia Line, and Brad Paisley. That isn't it though. (You can check out the full schedule here.) If you haven't been to the venue, it's worth checking out. It has the best city views of any other music scene in Chicago. You should also know that single-day passes are not available, so be prepared to attend all three days to get your money's worth.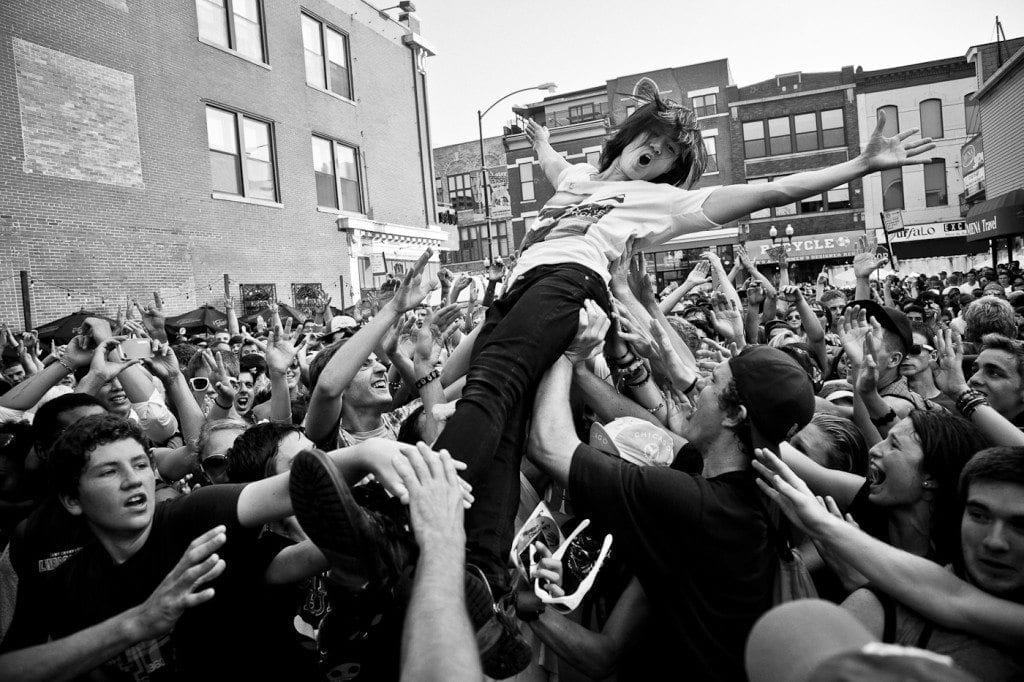 Green Music Fest
June 20-21st in Wicker Park
Green Music Fest is all about promoting an eco-friendly environment, with eco-conscious breweries and a broad assortment of vendors showcasing green products and services. The coolest part has to be the south stage, which is powered by seven stationary bicycles. It's up to the crowd to continue to power these so that everyone can hear the music! Acts include Guided by Voices, Yo La Tengo, The Wailers, and Dinosaur Jr. The fest takes place in the heart of Wicker Park, at the intersection of Damen, North and Milwaukee.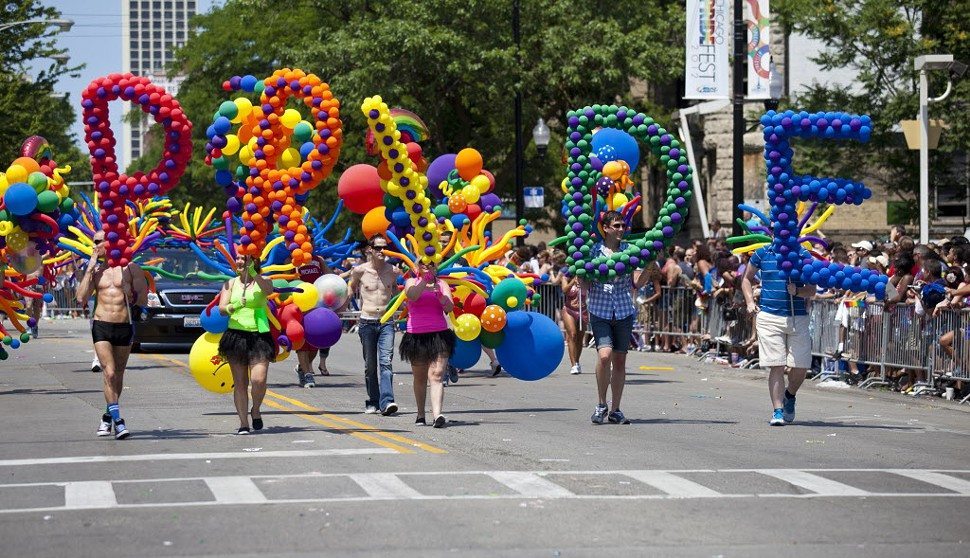 Chicago Pride Festival & Parade
Festival: June 21, 22nd
Parade: June 29th
This is by far the largest event for Chicago's vibrant LGBT community. The festival isn't quite as popular as the parade, but with its substantial offering of events, performances, parties, barbeques, and markets—it's definitely worth checking out. You can view the entire calendar here. The parade itself has developed over time to become one of the most well known Pride events in the world. It has come to symbolize the freedom of all people to meaningfully and proudly express their identities. If you're looking for a less crowded area to watch the parade, Broadway between Montrose Ave. and Sheridan Road is the way to go. Here's the link to the Pride site.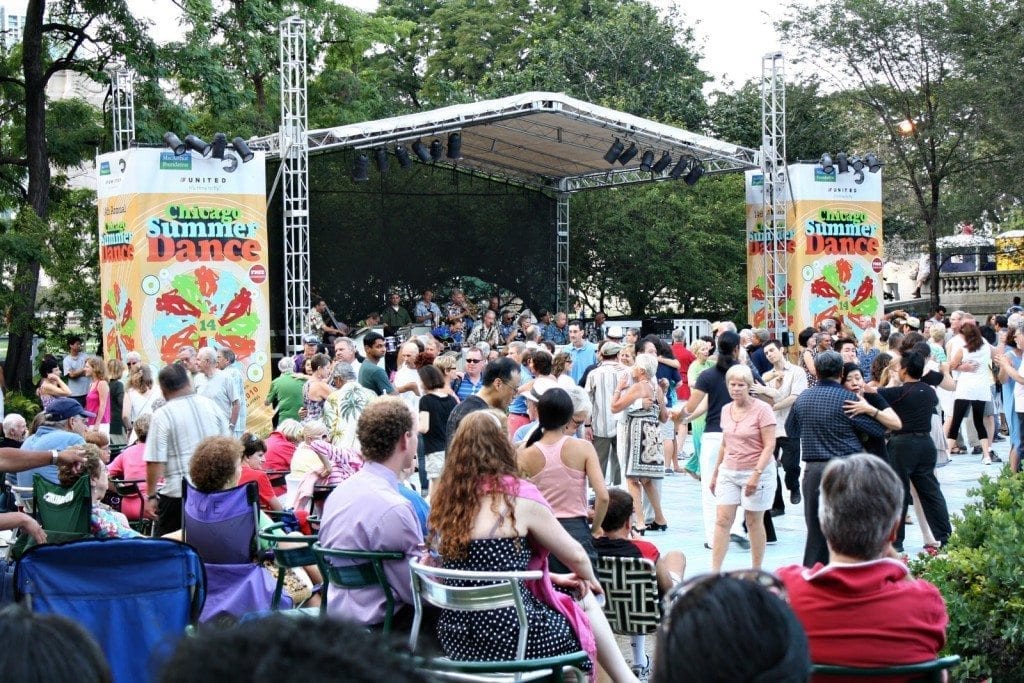 Chicago SummerDance
June 26 thru September 13th
Are you great at dancing? Good, this is for you.
Do you regularly crush the feet of innocent bystanders when you attempt to dance? Good (kind of), this is for you too!
Located at the Spirit of Music Garden, this open-air dance floor in Grant Park offers free admission and 44 live bands playing music Friday-Sunday. Here you'll find swing, waltz, cha-cha, you name it. The best part? Dance lessons each day before the actual live dancing starts! You don't even have to dance if you don't want to though. Just head over and enjoy the music. More info here.