As Chicagoans, we endure rough winters with the promise of summer because there's no better place in the summer than Chicago. The lakefront, the parks, the boulevards, the ballparks are all alive in the summertime like no other place in the world. And now that summer is here, it's…(wait for it…) summer festival season! Which means plenty of great music in every corner of the city.
Check out what June has to offer:
U2 @ Soldier Field – June 3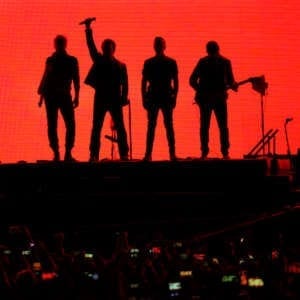 U2 is touring the country this summer celebrating the 30th anniversary of their 1987 masterpiece The Joshua Tree. There are two takes on this. The positive one: it gives fans a chance to reconnect with the insanely good material that made U2 a household name. The skeptical one: U2 couldn't finish their latest album, but still wanted to tour, so they dusted off a 30-year-old album and started selling tickets.  U2 always puts on a massive show, so it will be good regardless of whether you are in the positive or skeptical camp.
Listen to this right now: With or Without You
Spring Awakening @ Addams/Medill Park – June 9-11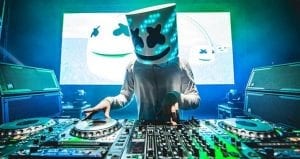 Spring Awakening is a three-day electronic dance music festival happening at Addams-Medill Park. With four stages and over 75 performances, Spring Awakening, like the name suggests, will wake you up from a long winter and get you ready for Summertime Chi. The impressive line-up includes Marshmello, Diplo, and Martin Garrix as well as plenty of others. So get ready for pulse-pounding beats, vibrant colors and lots of positive vibes.
Listen to this right now: Martin Garrix & Troye Sivan – There For You
Chicago Blues Festival @ Millennium Park – June 9-11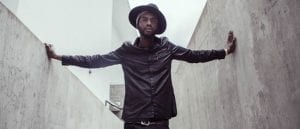 By including more current artists, such as Gary Clark Jr. and Rhymefest, and moving over to Millennium Park, this year's Blues Fest doesn't seem like your parent's Blues Fest. The city announced that the 34th annual Chicago Blues Festival will not only bring the best in the genre home to Chicago, but it will also explore the influence of urban blues on subsequent genres such as hip-hop and R&B. This will properly show how Chicago has influenced the world.  Get all the details here.
Listen to this right now: Gary Clark Jr. – Bright Lights
Elvis Costello @ Huntington Bank Pavilion – June 12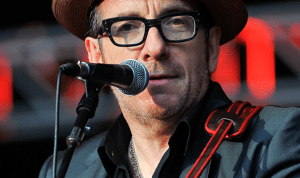 Elvis Costello is another long-standing Grammy Award-winning act that, like U2, is reaching back into his catalog to see what music from the 1980s sounds like in 2017.  He's traveling with his longtime band, the Imposters, spotlighting his 1982 album Imperial Bedroom. Years from now, there will be many long leather-bound books written about why artists from the 1980s think their music is relevant today – but since we don't understand it now, just know that the music rocks and the show will be worth it.
Listen to this right now: Beyond Belief
Lillie Mae (w/ Pokey LaFarge) @ The Metro – June 16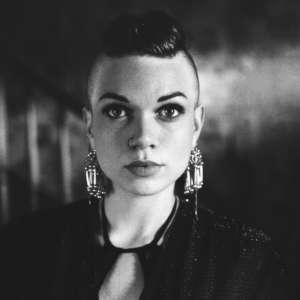 Sure, the marquee will say "Pokey LaFarge featuring Lillie Mae", but with all due respect to Mr. LaFarge, the artist to see that night is Lillie Mae. Lillie Mae, only 26, has been a working musician for most of her life. She started out with her family band, Jypsi, and then played fiddle for Jack White. She has just released her first solo album, Forever and then Some, and is already a darling of the critics. The album is a great mix of rock, country, and pop with a heavy dose of Americana. Get to the Metro early to catch her set and watch Lillie Mae in the process of becoming a major star.
Listen to this right now: Over the Hill and Through the Woods
Country LakeShake @ Huntington Bank Pavilion – June 23-25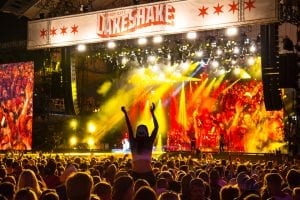 Why go through all the details when we've got them all right here?
Mamby on the Beach @ Oakwood Beach – June 24-25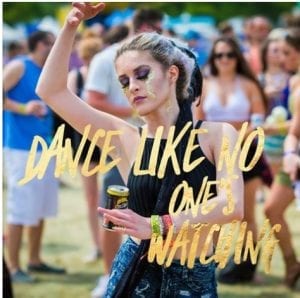 Chicago's only beachside summer music festival, featuring a backdrop of Chicago's skyline and Lake Michigan's shimmering waters, will play host to some of the most defining indie, electronic and hip-hop artists of the era. There are so many artists, it'll be hard to pick, but performances by the voice of Chicago's West Side, Saba, along with Mutemath, Sango, Phoebe Ryan and Sir the Baptist will make for an eclectic weekend worth bragging about.
Listen to this right now: Sir The Baptist – Deliver Me
Plus: Small Shows with Big Talent
Sgt. Peppers Experience @ Joe's Live Rosemont – June 1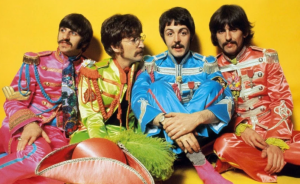 This Thursday, head to Rosemont for a free show celebrating the 50th anniversary of Sgt. Pepper's Lonely Hearts Club Band, to-the-day! Starting at 6:30pm, watch 12 local musicians channel The Beatles by performing one of the band's most theatrical and important albums in its entirety, preceded by an opening Bob Dylan tribute set. With strings, bass, keyboard, and all, it's sure to be a blast.
Jessie Reyez @ Schubas Tavern – June 14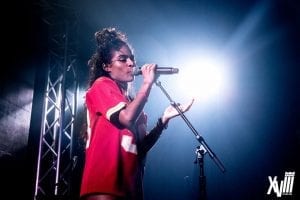 Watch Toronto songstress, Jessie Reyez, bring the intensity of her new EP, Kiddo, to the Chicago stage! This is definitely an opportunity to witness a rising star. Having started recording music at the age of 8, the young artist has soulful yet hard-hitting, R&B-infused tunes that feature honest and passionate lyrics. Need a better idea? Check this out. She's even done a few mainstream collaborations, marking her steady rise. On June 14, Jessie Reyez will grace the stage of Schubas Tavern. The show is open to all ages and tickets are on sale now for $14 ($20 at the door). Purchase tickets here.