Oh, yeah – you read that right. MTV has finally released a set of potential locations for the highly anticipated Jersey Shore spinoff series, Jersey Shore Family Vacation, and Chicago is definitely on the list.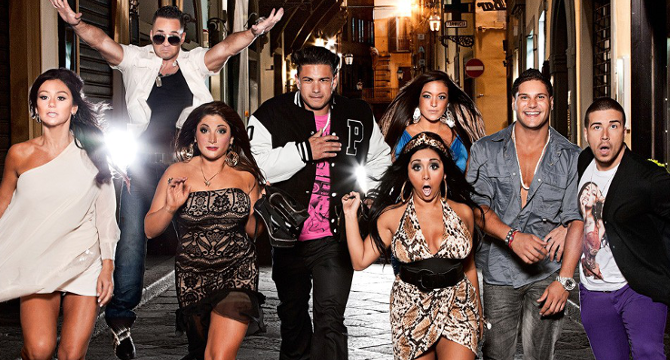 The music-network-turned-reality-TV-giant took to Facebook on Tuesday, asking fans to choose from a roundup of American cities and vote for "where the f**k" they think the new season should be. In addition to Chicago, other places up for consideration include New York, Miami, Dallas, Seattle, San Fransisco, Las Vegas, the Grand Canyon, Mount Rushmore and, uhm, Old Faithful?
Much to the delight of fans, news for the revamped series – which includes all but one of the original cast members (Sammi, FYI) – officially broke in November of 2017. And while it's been nearly six years since Jersey Shore wrapped, by the looks of their social accounts, your favorite meatballs don't seem to have changed a bit.
To vote for where the f**k Snooki and the gang should head this year, use the hashtag #JSFamilyVacation.
Featured Image Credit: MTV