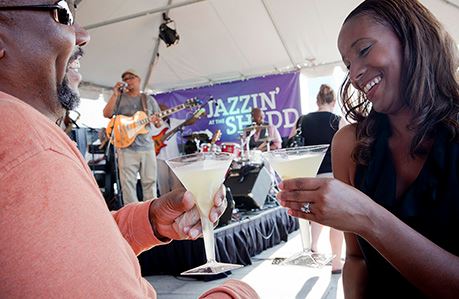 Savor the Chicago summer by spending your Wednesday nights at the Shedd Aquarium for their signature summer evening event series, Jazzin' at the Shedd, sponsored by Chase. Every Wednesday from 5pm to 10pm, June 21 through September 13, Chicagoans can treat themselves to some cool drinks, exciting exhibits, and smooth jazz.
Explore the Shedd Aquarium's Abbott Oceanarium and Amphibians special exhibit while enjoying cocktails, hors d'oeuvres and some of the area's best jazz performers.
With the main event space overlooking Chicago's lakeshore and skyline, Jazzin' at the Shedd is sure to bring event-goers great views, great live music and a front-row seat for Navy Pier's fireworks show that begins at 9:30pm on Wednesdays and 10:15pm on Saturdays all summer long, through September 2.
2017 Jazzin' Dates (5 to 10pm)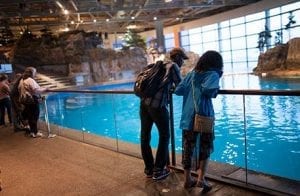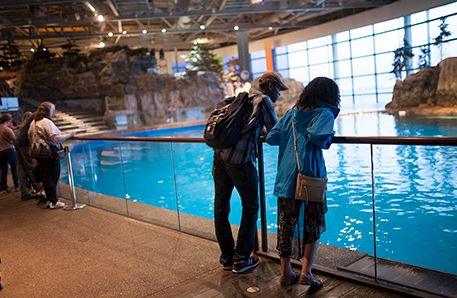 June 28
July 5, 12, 19, 26
August 2, 9, 16, 23, 30
September 6, 13
Jazzin' at the Shedd Schedule
5:00pm: Doors Open/Exhibits Open
5:30pm: North Terrace Main Stage Performance Begins
7:00pm: Science Pub Begins in the Phelps Auditorium
8:00pm: Abbott Oceanarium, Amphibians and Stingray Touch Exhibits Close
8:30pm: Boarding for Shoreline Sightseeing Boats Begins (Available for an additional cost)
8:45pm: Wild Reef Exhibit closes
9:30pm: Navy Pier's Fireworks Show Begins (Best view from the Bill and Stephanie Sick Family Lakefront Terrace)
10:00pm: Doors Close
More Info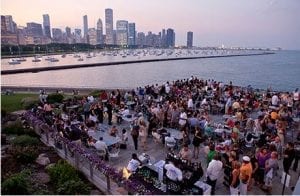 Tickets for the public are $20, while Shedd Aquarium members receive free admission to the full Jazzin' at the Shedd season!
Visit www.sheddaquarium.org/jazzin for exclusive online pricing or call 312-939-2438.
Join Shedd Aquarium at Jazzin' at the Shedd tonight and each Wednesday all summer long!
Featured Image Credits: Shedd Aquarium