Shifting from a predominantly Irish community in the '70s, the Inwood section of Manhattan is now well-known for its Latin (specifically Dominican) flare and lively night scene. Census data aside, if you haven't traveled uptown to enjoy delicious Hispanic cuisine, or to dance your behind off to Latin music, then Inwood is one of the better areas to do so. But be careful, many of these spots go from dining to nightlife quickly. Let us be your guide and if we miss a few spots, it's alright, because the area is flooded with things to do within walking distance.
Where to Eat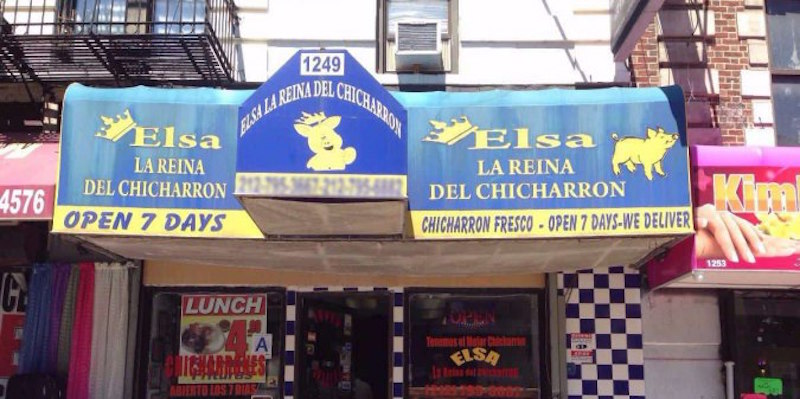 This Dominican spot is the original location in which Elsa, the Queen of Chicharron (fried pork belly), decided to start her business back in 1999. Its only menu items at the time were Fried Pork and Cassava (a root vegetable). Now the menu includes items such as Mangu (mashed plantains), Chicharron Guisado (stewed pork), variations of Mofongo (mashed green plantain) with pork and chicken, soups and desserts like Arroz con Leche (rice pudding) and much more. Although there are three other locations, there's nothing like the original.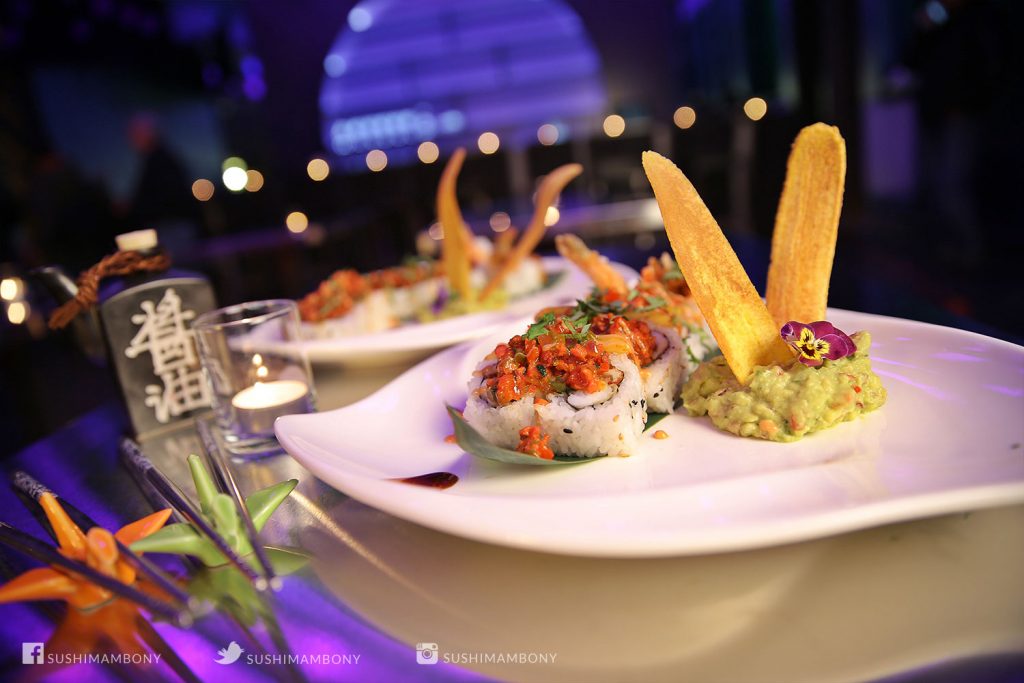 With an unlikely combination, this restaurant has found a way to fuse both Japanese and Latin flavors to create a unique and well-worth-it experience. Chef Mitsuhisa Nishio or "Michu" is the son of first-generation Japanese parents who immigrated to the Dominican Republic. With parents who worked in agriculture, he became interested in cooking while helping his mother in the kitchen and he bases his cooking style on the combination of traditional Japanese dishes and Caribbean cuisines. Some items on the menu are Mar y Tierra, which is skirt steak, shrimp, and plantain mofongo, and Fusion rolls, one being the Morir Soñando which contains shrimp tempura, longaniza guisada (stewed spicy pork sausage), fried cheese, sweet plantain, guacamole, and chips.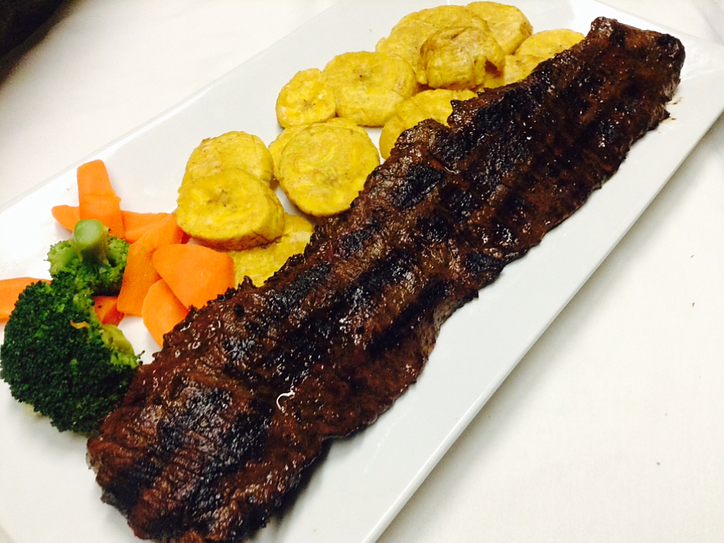 If you're looking for some traditional Mexican food, this is a good place to check out, and it's relatively inexpensive. Their lunch menu features grilled items such as Pollo a la Mexicana (grilled chicken breast with mozzarella cheese), and Festival de Taco (skirt steak, chicken, shrimp, snapper, guacomole, pico de gallo). The dinner menu includes Guadalupe Camarones (fried shrimp rolled in a flour tortilla with mango, jicama, and chipotle mayo), Lobster stuffed with shrimp, and sides for your entrees such as Tostones (fried green plantain), Madura (fried sweet plantain), and Yuca fries among other items. There is also a decent-sized bar where you can also sit and drink if you're not interested in eating, but we highly recommend you try these dishes.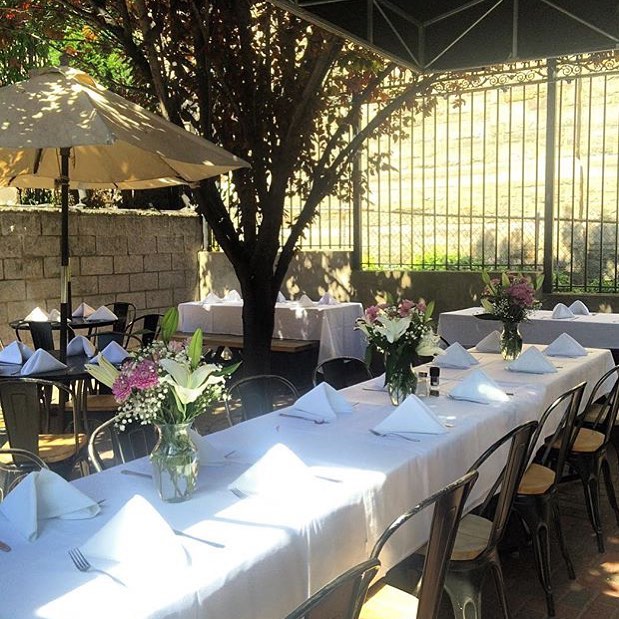 Though not a large space, this restaurant is a change of pace from some of the Latin flare of our previous options, and that's not necessarily a bad thing. Garden Café was built from scratch after the space was previously a vacant area filled with dirt, and also includes a patio for those warm weather days. This restaurant prides itself on being a destination for customers any time of the day and their menu reflects just that. With items ranging from Belgian Waffles, Grand Marrier French Toast, Angus Burger, Penne Vodka with Tomato Cream Sauce, Portobello Mushroom Wrap, Aged Madagascar Strip Steak, and desserts like their house made Tiramisu, their claim is validated. Don't forget to try their wine.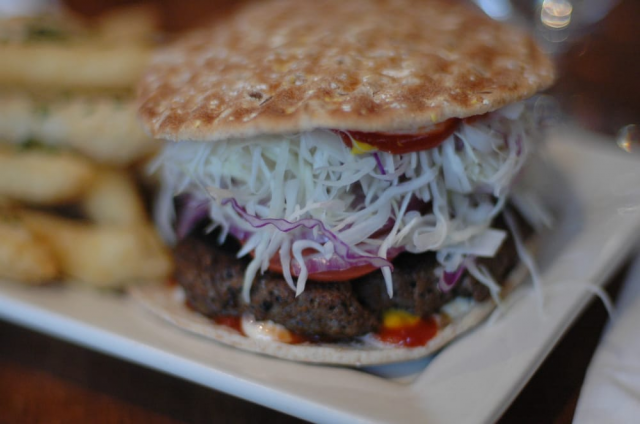 Another location not known for being too spacious, this "New American Restaurant" is similar to our previous location and the quality outweighs anything else. Entrees include Shrimp Scampi, Broiled Salmon, Australian Baby Lamb Chops, and a variation of salads and sandwiches. Every morning, the owners and chef go out and handpick the ingredients they'll be using that day from local markets. Oh, and they have wine.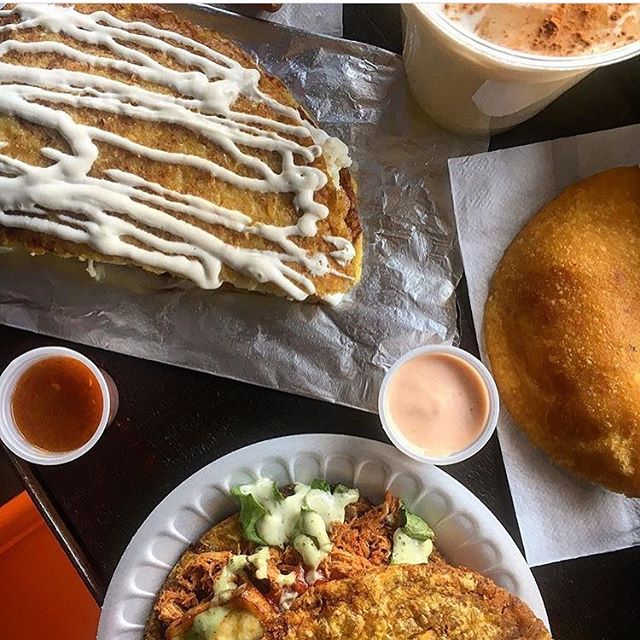 Former cab driver Luis Villalobos brought some Venezuelan flare to Inwood after deciding he would give up his taxi for a food truck, and now the restaurant has been a staple since 2005. This restaurant has a few tables and chairs, but during those nights out, this place is relatively packed with people and for good reason. It's a counter service establishment and their selection of food is top notch, with items you can eat on the go or at home. It would be a crime for you to go in and not try at least one of their Cachapas (sweet corn pancake) options with shredded pork, mozzarella cheese, or chorizo (spanish sausage) among others. Aside from their Arepas (classic Venezuelan sandwich), Yoyós (wweet plantain sandwich), our recommendation is to order a Patacone (green plantain sandwich) any style you want, and either start your night or end it if you were already out. Trust us.
WHERE TO DRINK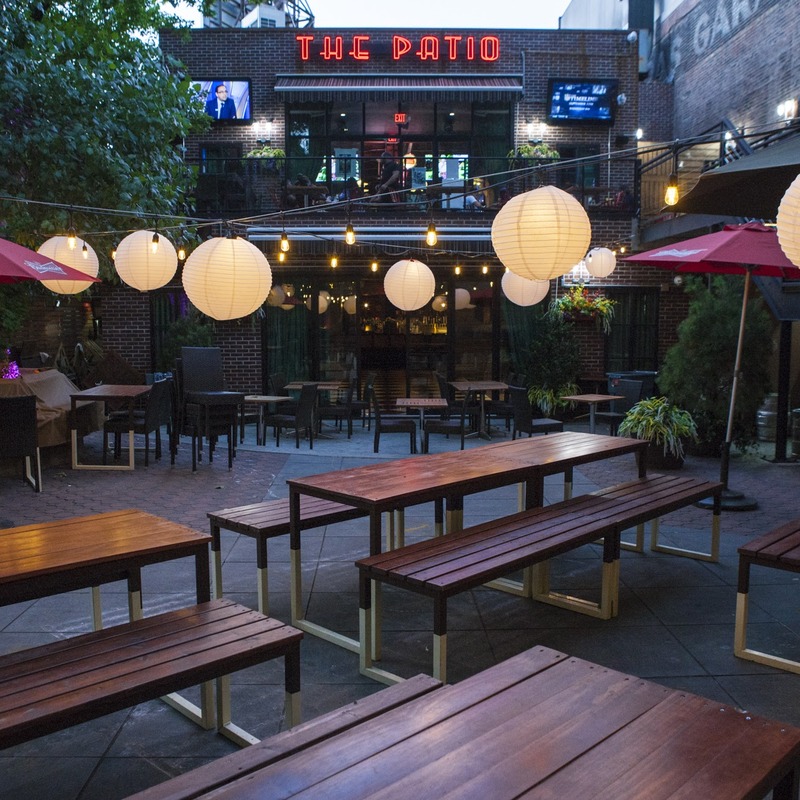 Boasting a large indoor area as well as a patio just as big called " The Patio," this bar is sure to fulfill all your needs. Aside from live DJs and performances on the weekends and a great food menu, their drink specials are everything you'd hope for. Some of their frequent specials are $1 shots, $3 beers, $5 beers, and $6 appetizers from 12pm – 8pm. On Tuesdays, these specials are all night long, in addition to an open mic night for confident souls.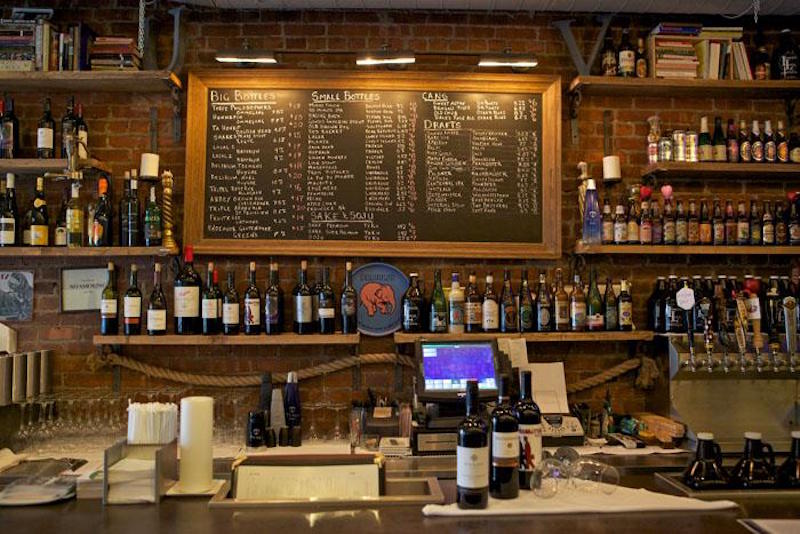 With over 50 craft and microbrews, as well as 16 rotating taps with options such as Pale White Ale, and Pineapple Cider depending on the day, in addition to live music, this beer garden is a go-to. You can also enjoy their outdoor patio which has a neighborhood view. If you're feeling a bit hungry, their food options include buffalo wings, nachos, pastrami sliders, pulled pork sliders, and char-grilled New York steak.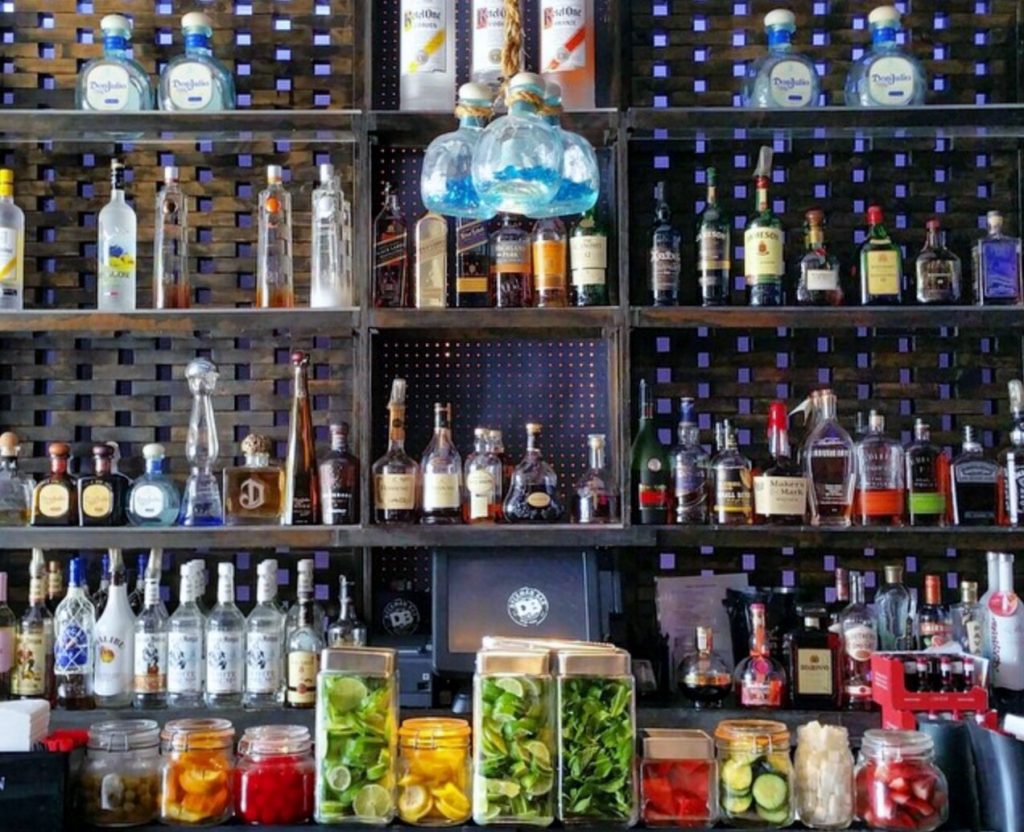 Daily bar specials are a dream come true and this bar makes it happen. Every day until 8pm, you can get beer pitchers for $15, and a Bronx Brewery bucket of beers for $15. "Whiskey Wednesdays" means what it sounds like, you get North American whiskeys for $8 all night. Friday's are "Ladies Night Out" and this means Ketel One cocktails are $8 all night. Other drink items include pitchers of Sangria for $35, Henny Privilege Coolada, Mojitos, and several bottomless drinks. Just don't come on Mondays, it's closed.
Where to Party
Remember when we said that some places in this area double as both nightlife and restaurants? Many of these places below are just that and depending on the time of day, you might be walking into a different atmosphere. It's the best of both worlds, so enjoy it.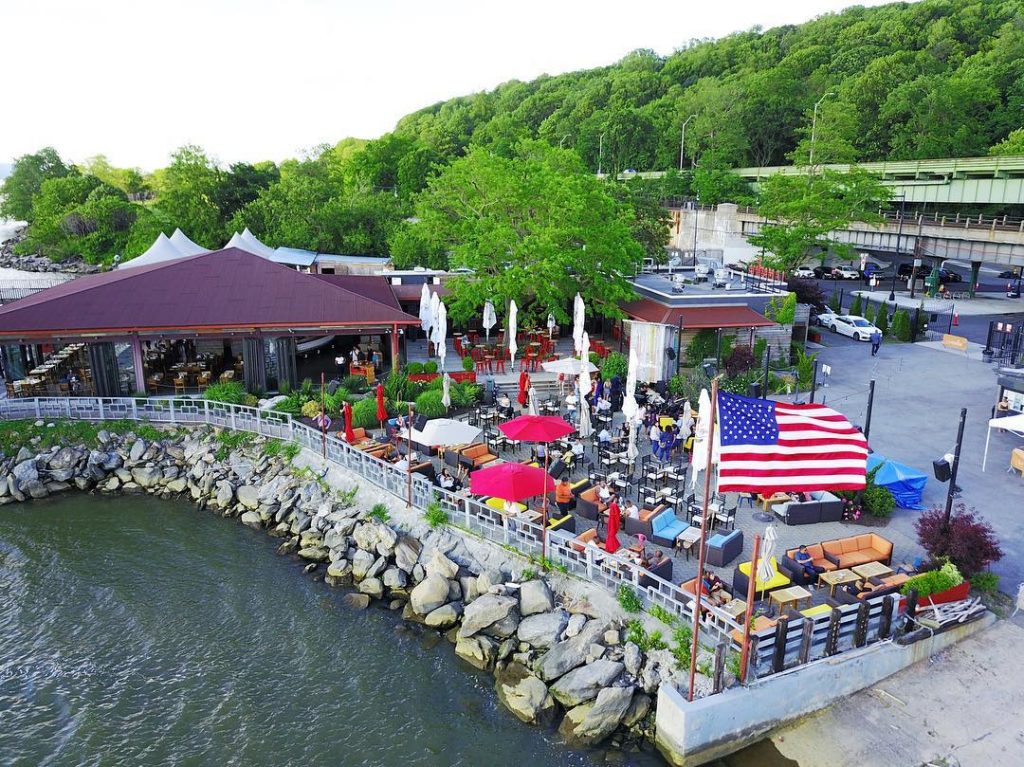 This is probably one of the most well-known spots in the area. The live music venue has brought out several performers to perform on its prime waterfront location including rapper Fabolous, who once said "you was in La Marina all summer," and that connotation can either be good, bad, or indifferent, depending on who you ask. However, this is one of the premiere "turn up" spots and if you want to get inside, make sure to dress appropriately to enjoy the live entertainment.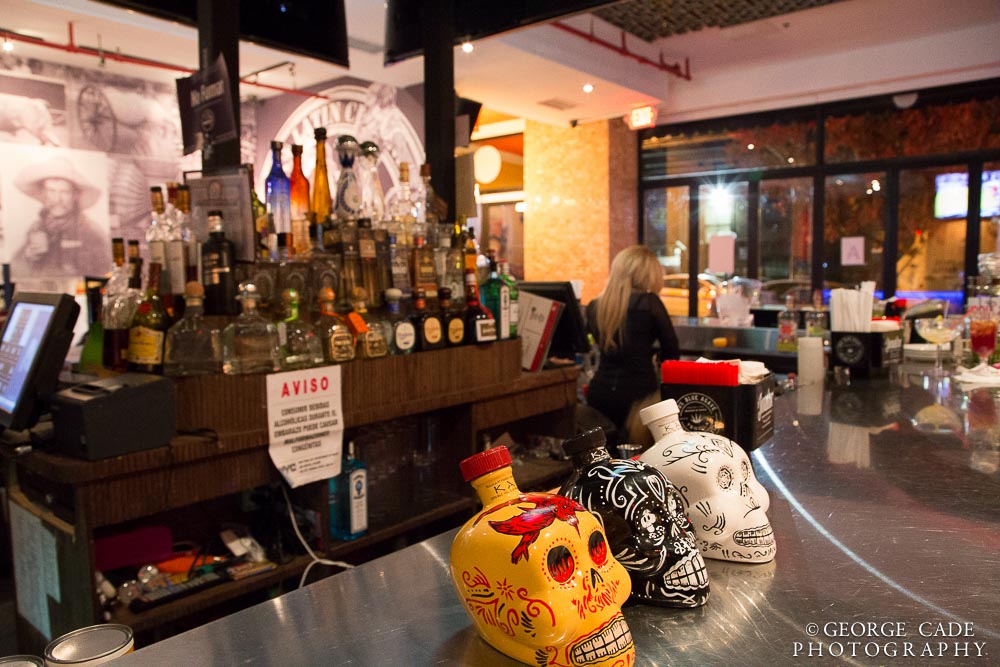 At night, this place feels smaller than it actually is, but with a full bar located right in the middle, it's hard to argue about space. Classified as a Mexican restaurant with food items such as Chimichangas, Fajitas, and Enchiladas, the night scene is what most come for. With good music and DJs, it's one of the better social venues out there. You can find space to dance near the bar if you desire and because it's the best of both worlds, you can order food until 12am.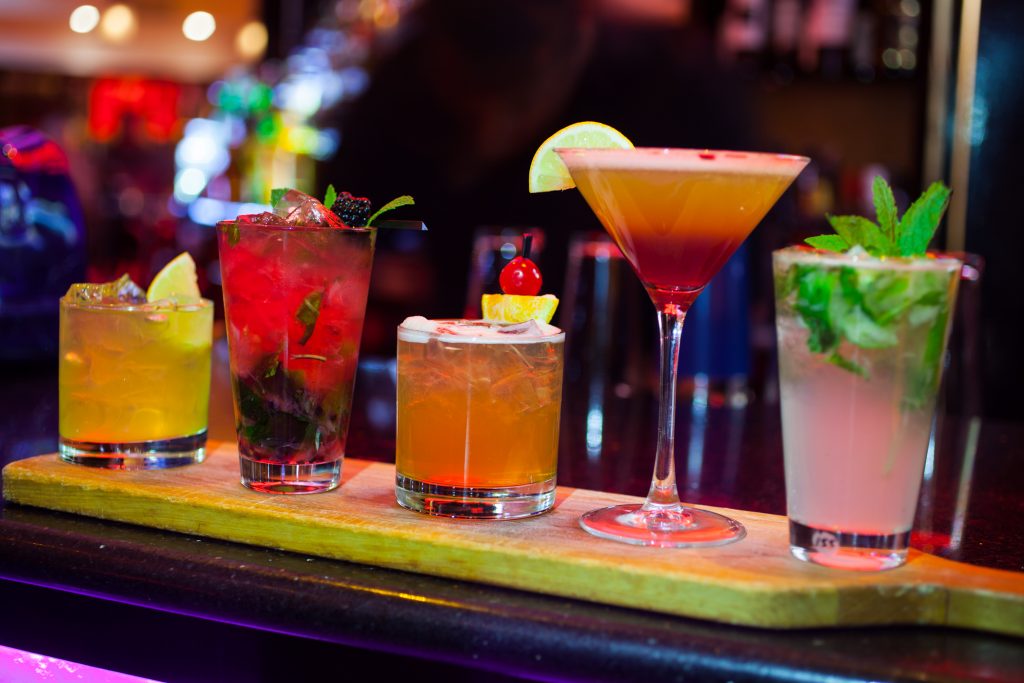 During the day, this restaurant/lounge, serves Latin and Dominican cuisines. Several drink specials from Monday – Friday are $20 pitchers of Sangria, $6 margaritas, and $3 beer. However, at night, this is a different place. Although you can reserve seating, it's known that you'd need to purchase bottle service in order to do so. The bar is relatively spacious, although the only issue would be getting to it through all the dancing bodies. You might need to practice your NFL swim moves. It's rare that somebody is going to hear you say 'excuse me' through the loud music, so just a couple of very light shoves through the crowd should do the trick. All in all, the atmosphere is good and if you can't salsa/bachata/merengue, try learning. You'd have an even better time here.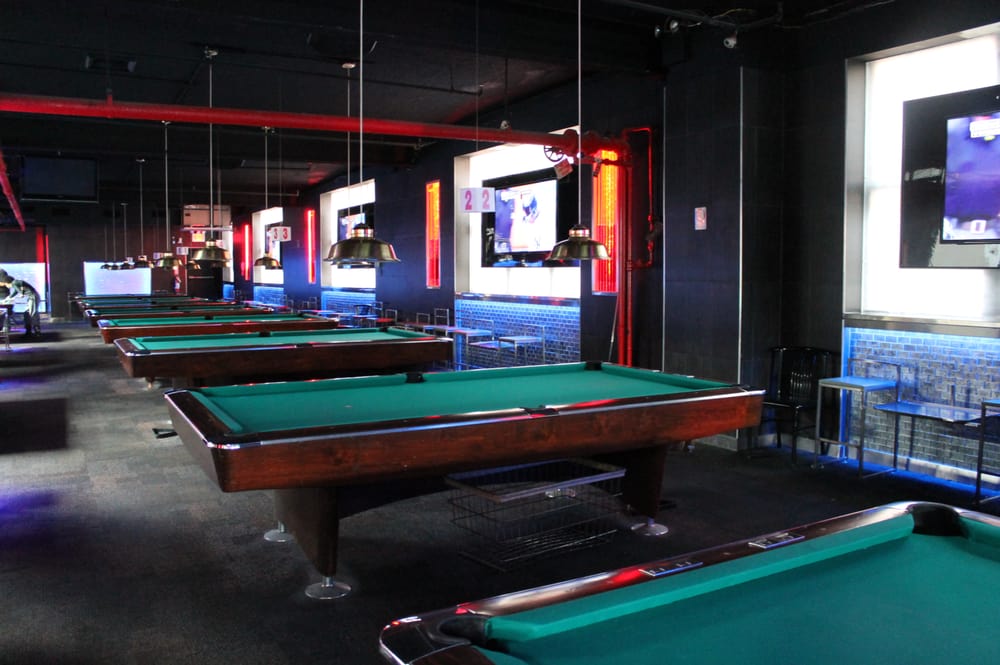 And now for a change of pace. This pool hall is a laid back environment to hang out with friends, listen to good music, shoot some pool. There's even space to dance. They have beer buckets, hookah, and food. The wait for a pool table isn't too bad on its more lively nights and it's open 'til 3am on most days.
Featured Image Credit: La Marina via Instagram