Wishing for a beach vacation without a care in the world? Check out these two awesome properties along the shores of Banderas Bay in Puerto Vallarta. Discover absolutely glorious 85-degree weather, a friendly, welcoming atmosphere and an authentic Mexican experience, all wrapped up in a total package of sublime relaxation.
It all began at the airport, where everyone greeted me with, "Welcome Home" and I felt the stress just melting away.
Chill Out in Style at Marriott Puerto Vallarta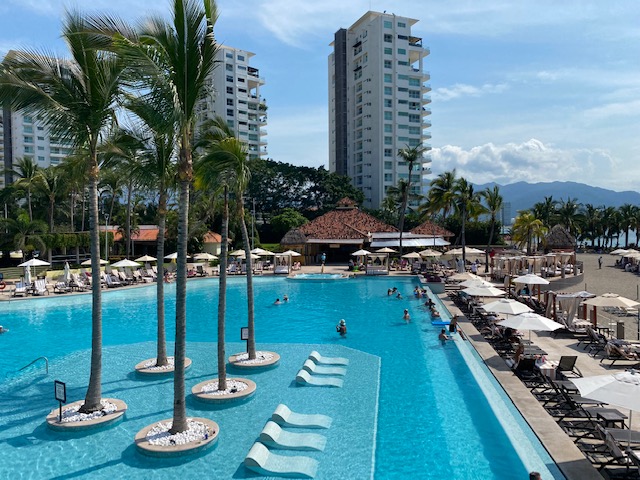 Ideally located between the Sierra Mountains and Banderas Bay, the fabulous Marriott Puerto Vallarta Resort & Spa has undergone recent renovations, making this like-new property a true jewel.
When you enter your luxurious accommodations, you'll be blown away by the glorious poolside views and ocean vistas from your private balcony.  Add in the cozy pillowtop mattress and plush robes and you're in for a comfy stay.
You'll love dining in one of their six tempting restaurants serving Mexican, Japanese, fresh seafood, deli, plus a Championship Sports Bar. Chill out at their new swim up beachside bar, Nosh for tasty nachos, fresh salads and ceviche's while enjoying expansive views of the water.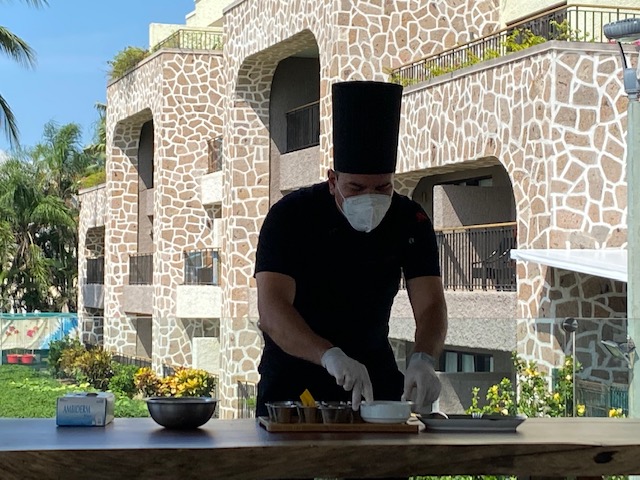 Key to what makes this resort so special is Marriott's commitment to  "experiential" programs like tequila tastings, learning to make ceviche and other "how to" classes.
Marriott makes their own brand of tequila and you'll appreciate learning about and tasting their distinctive brands. "Tequila has to be made in Mexico for it to be authentic," said Tequila Sommelier Audrey Formisano. "Our special Casamagna brands are harvested from blue agave plants grown at the hotel," she continued, "and come in blanco, reposado and añejo." Let Formisano guide you through the creation of their tequila and get a new appreciation for this local spirit.
Marriott is Committed to Preserving Sea Turtles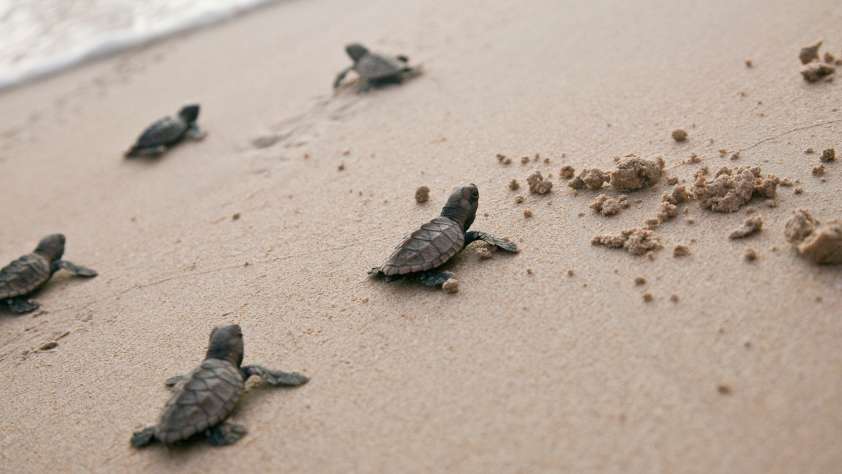 In 2004, Marriott pioneered an ecological conservation guidance program for Sea Turtles. Since that time, thousands of Sea Turtles have been safely  released into the waters. About 45 days after the mother turtles lay their eggs on the beach, the baby turtles are born and come to the surface. Guided by marine biologists, the newborn turtles make it safely to the sea. Join them when hatching season runs from June to December.
Check out their Ohtli Spa, which means journey. Let them pamper you from head to toe with an aromatherapy or couple's massage.
Day of the Dead Honors Loved Ones
Every November 1 and 2, this colorful Mexican tradition celebrates the lives of departed loved ones with colorful displays, altars and meaningful mementos of their lives.
We had a chance to check out the Malecon (Puerto Vallarta's Boardwwalk)  and saw all of the colorfully decorated ofrendas featuring traditional skulls, skeletons and La Catrinas.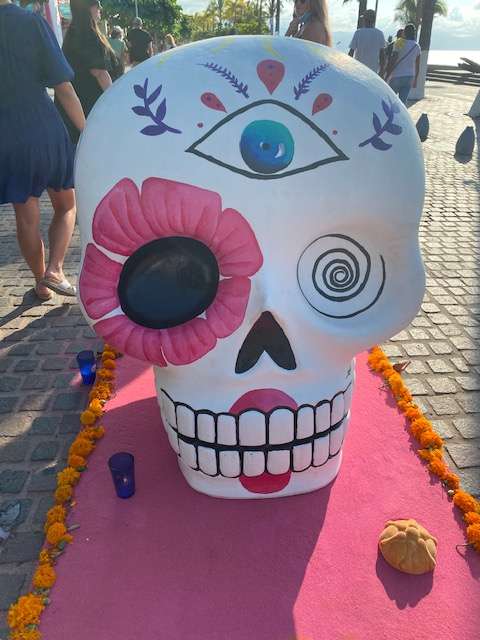 The Marriott Puerto Vallarta takes Day of the Dead to a whole new level. All of the various hotel departments spent the day constructing their own colorful ofrendas to honor their loved ones and compete for prizes.
I had a chance to have my face painted with bright hues of pink and orange, wearing a colorful headband and posing with the Catrina.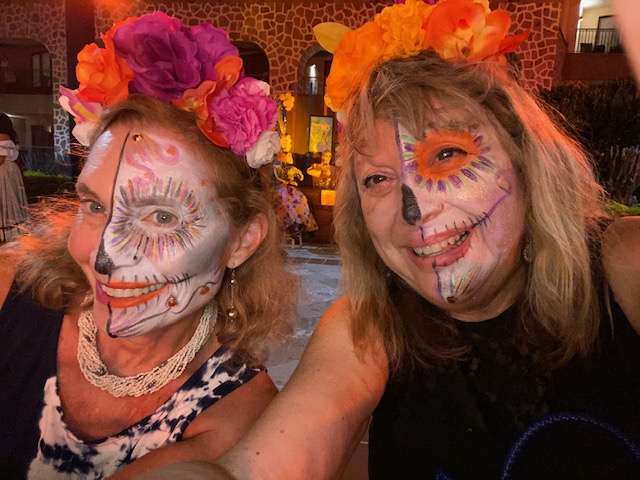 An exquisite dinner under the stars offered a number of stations serving Mexican specialties like Tostados, Tamales, Sarandeado Fish Station and a  heavenly dessert table. With live music, folkloric entertainment and voting for our favorite displays, what an awesome celebration it was.
The Westin Resort & Spa – Dedicated to Your Well- Being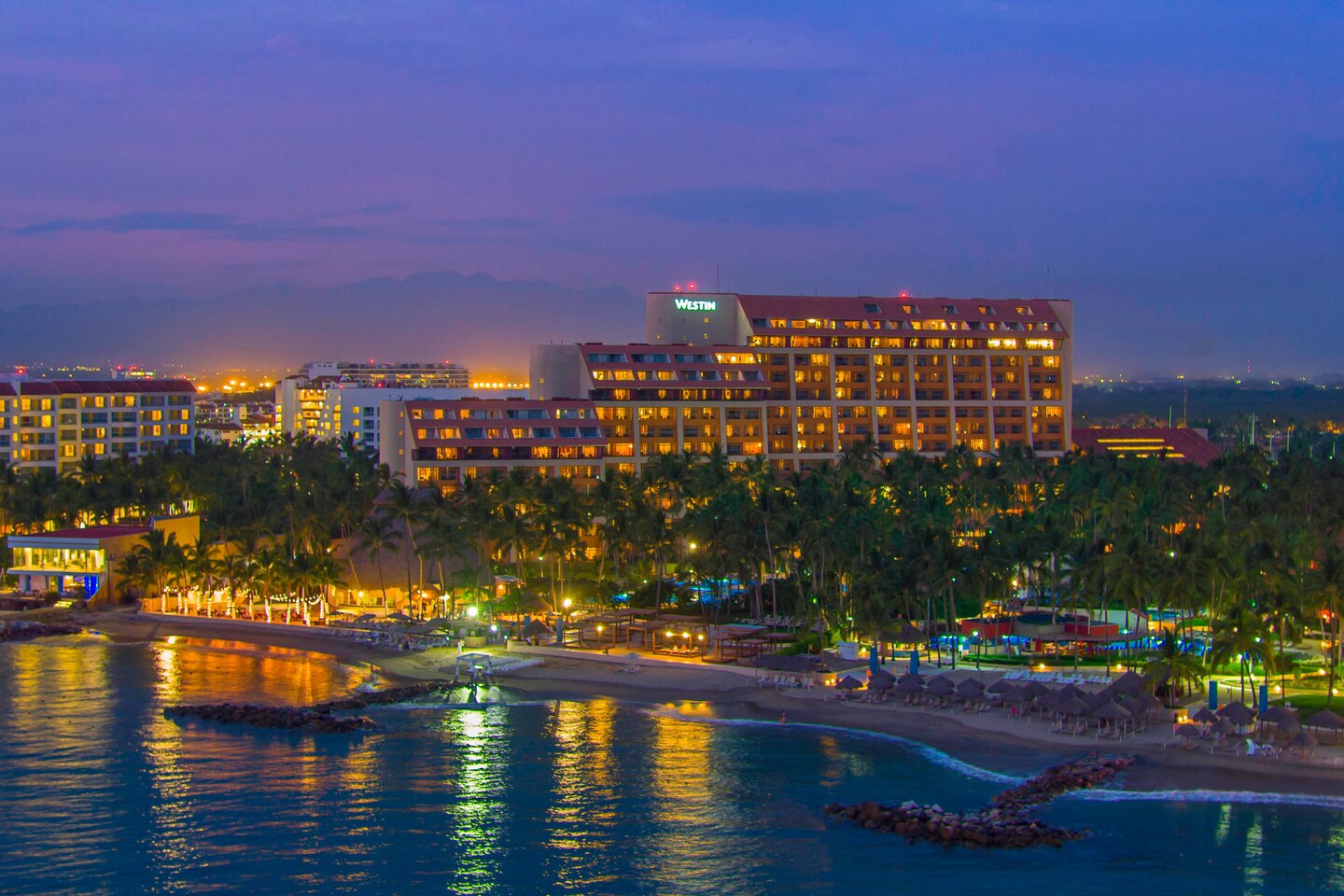 With a perfect location near the Marina, this former palm tree farm turned luxury wellness resort features gorgeous landscapes, colorful tropical decor, culinary delights, and tons of recreational activities. You'll enjoy retreat-like accommodations with all ocean-facing balconies, plush Heavenly® Bed and rejuvenating Heavenly® Bath to help you unwind.
The Westin Resort & Spa is dedicated to nurturing the mind, body and spirit, offering a  multi-faceted program for optimum wellness. Everything from food to beverages adheres to a heathy living lifestyle. At El Palmar, you can enjoy matcha pancakes, fruit smoothies and egg-white omelets.
Be sure to book an appointment in their Heavenly Spa. I opted for the Sleep Well massage and the therapist's sure but steady strokes released the tension I had been carrying around for weeks.
Start your morning with yoga on the beach where you can bend, stretch and feel at one with the water. Or have a special seaside picnic catered on the beach as the sun goes down with a perfect sunset.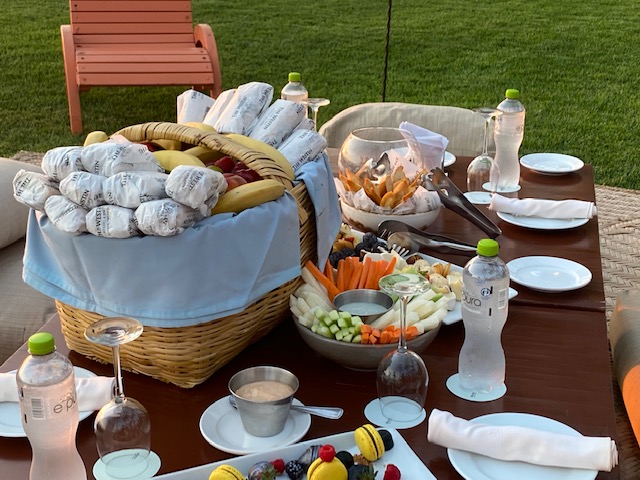 Dining while overlooking the bay at Arrecifes Seafood & Steakhouse was exquisite. I enjoyed the world's best Caesar Salad and juicy steak served on an open grill.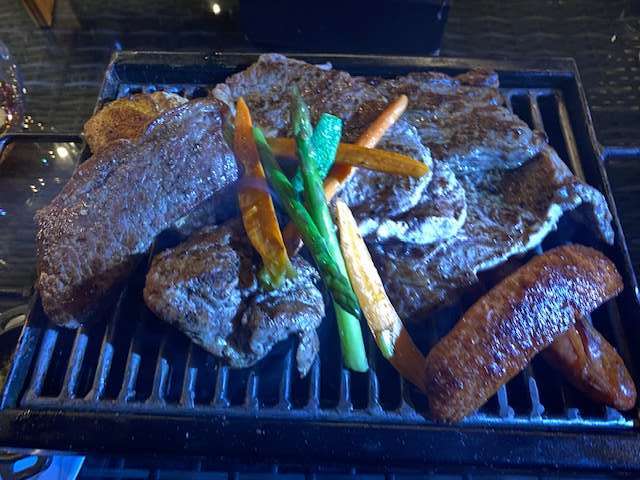 Shoppers Paradise
Strolling along the colorful Malecon, you'll discover beautiful jewelry, excellent crafts, fine clothing in exclusive boutiques, and of course, bargaining with local beach vendors for bracelets, earrings and pottery. Just reopened is the new Thursday night market at the Marina, which features a host of Mexican foods as well as artisan goods like the latest in straw bags, colorful purses, T-shirts and jewelry.
Both deluxe properties offer a choice of all-inclusive or special dining packages. Make your plans to discover these beautiful properties any time of year!