But first, coffee.
Chicago has a lot to offer. Natives and visitors alike can easily spend all day enjoying the many sights and seemingly endless events happening daily. But we all know that nobody can go anywhere, let alone get out of bed in the morning without coffee. It's the perfect start to the day, our caffeinated champion in the bleary afternoons, and a warm hug in the evenings. And even if you happen to be of the anti-coffee persuasion, surely some coffeehouse-style beverages must seem appealing! A lovely tea and scone, perhaps?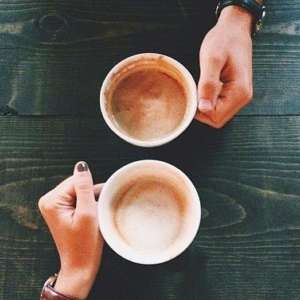 Although you can basically turn any direction and find yourself basking in the green glow of a Starbucks, you certainly don't have to settle for that in this town. There are thousands of incredible coffee shops in Chicago just waiting for you to discover them, each with its own personal style, flavors, and outlook on what a coffee shop should be. If you're lucky enough you might jibe with your own neighborhood coffee shop, but what if there's a place in this city that makes a latte EXACTLY the way you always dreamed it should be? What if there's a place out there that has that PERFECT dark corner seat with lightning fast wifi for you and your laptop?
Never fear, Indie Coffee Passport Chicago knows your New Year's resolution was to drink good coffee, and they've got the perfect remedy for your coffee-rut! Purchase a passport card ($25 a card and next-day shipping) and get one coffee or tea drink (up to $5 menu price) at each of the twenty-two participating coffee shops in Chicago! Each location has a list of four to six drinks for passport holders to choose from, ranging anywhere from basic coffees and teas to signature and specialty drinks. Those with a passport will receive a check mark or stamp from each of the shops they visit in exchange for their 'free' drink of choice. And what's a better motivator than 'free' coffee?
Your passport doesn't expire until August 31st, 2016, so you've got all the time in the world to explore the city, fueled by amazing coffee!
We are lucky enough to be passport holders and recently came down from a coffee shop weekend binge. The passport itself has a list of all the coffee shops categorized by neighborhood. So at first glance, you can decide how near or far you want to go.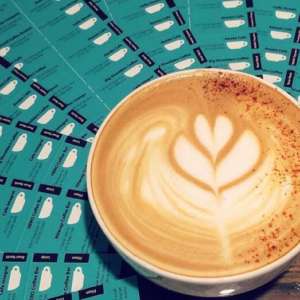 We visited Groundswell Coffee Roaster and Spoken Cafe in Ravenswood first, and I had a delicious soy latte at each. Flying high on caffeine, we decided to visit one more that day, Everybody's Coffee in Uptown and we settled there for a few hours, taking in the atmosphere. We indulged in drinks from their secret menu – and not to give anything away, but if you happen to be a Star Wars fan, maybe you should check it out.
The experience left us feeling happily satisfied knowing we were that much more familiar with this city, and making plans to visit these coffee shops again. And we still have so many more to explore! There's no time like the New Year to start reconnecting with friends over coffee, treating yourself to a well-deserved latte, or discovering a new neighborhood spot. Look forward to many delicious coffees in 2016 and start exploring today!
You can purchase your own or learn more about Indie Coffee Passport Chicago and its 22 participating locations at IndieCoffeePassport.com/chicago/buy