Everyone knows that New York City is home to a variety of acclaimed cultural institutions. From the Metropolitan Museum of Art to Lincoln Center to the Bronx Botanical Garden, all five boroughs have their own unique offerings to challenge and engage visitors and residents alike. One of Manhattan's cultural gems, The New Museum, has created a conference to explore the profound impact arts and culture has on urban life, and dubbed it IdeasCity.
IdeasCity is a civic platform that aims to engage participants in a dialogue about the role of art and design in major cities and the need for creative expression. The 2017 event, which will take place on September 16 at Sarah D Roosevelt Park, marks the return of IdeasCity to Manhattan after its two-year global residency. During this time, the program hosted conferences and events in a variety of cities including Detroit, Athens, and Arles.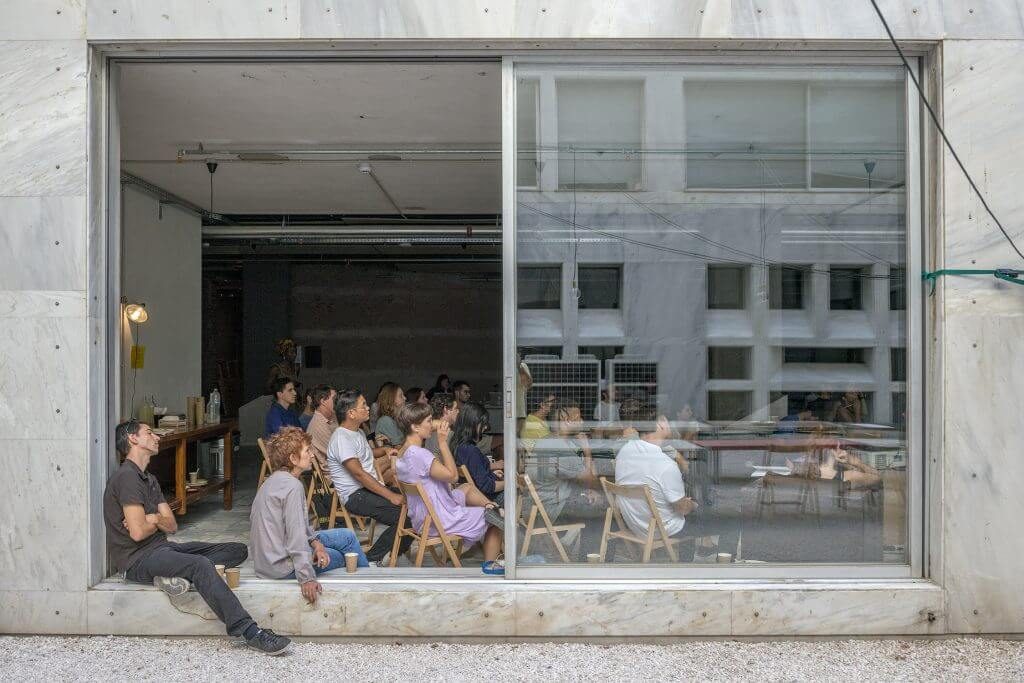 This year's theme for IdeasCity will be "100 Actions for the Future City". During the free, day-long event, there will be a variety of project proposals, investigations, and discussions led by a roster of guest speakers including Tatiana Bilbao, David Byrne, Mel Chin, and Leslie Koch. There will also be a mayoral panel which will include Kasim Reed of Atlanta, Gregor Robertson of Vancouver, and Maurice Cox, the former mayor of Charlottesville, Virginia.
In addition to featured speakers, IdeasCity will host performances from local groups as well as presentations of initiatives from different organizations. One new addition to the event is the presence of an open arena of modular structures designed by Thomas Lommee & Christiane Hoegner/Open Structures, which will serve as the site for a public forum.
If you get hungry while listening to the array of top-notch panel speakers, you won't have to go far for nourishment. There will be a selection of food trucks helmed by Hester Street Fair, and Ghetto Gastro will be stationed one block away from the event on Rivington Street. Whether it's the food options that pique your interest or the chance to partake in an open dialogue about the city's cultural development, IdeasCity is a must for any current (or future) New York City resident.
Featured Image Credit: IdeasCity