There's no better sweet treat during summertime than ice cream. When the sun is out and temperatures climb higher, warm desserts just can't compete. So when you're looking for a way to cool off this summer, these five ice cream shops have got you covered. From adorable, old-timey parlors to modern shops with one-of-a-kind flavors, Chicago has a lot to offer when it comes to grabbing a frozen treat.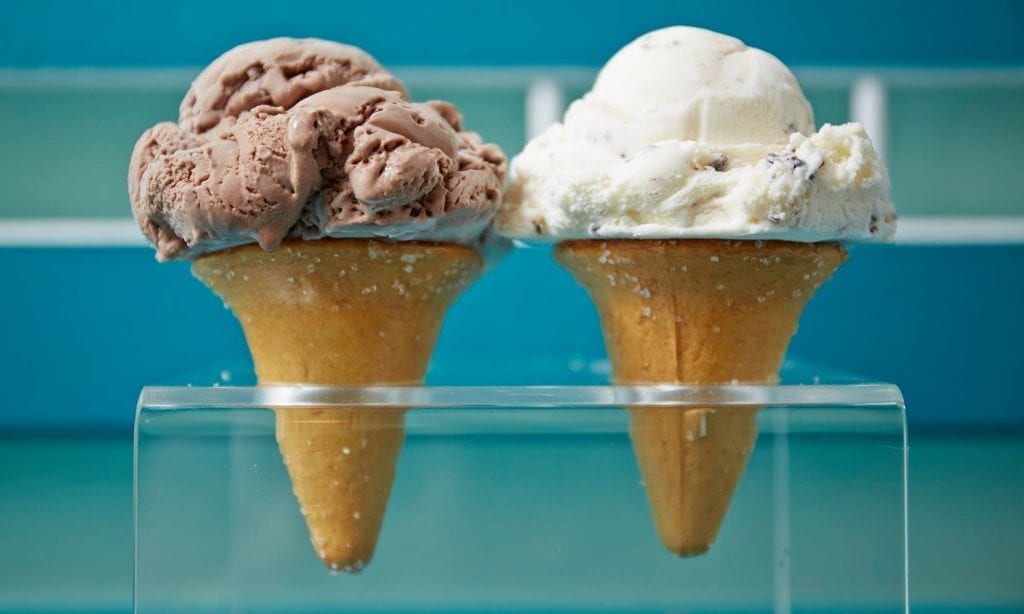 This friendly and fun Andersonville shop thrives on family values and delicious desserts. George's brings their rich and creamy ice cream in from Madison, WI's Chocolate Shoppe. More than 100 flavors rotate daily, with 32 flavors high in buttermilk and made with pure cane sugar and natural stabilizers available each day. Dairy-free offerings include flavors like Espresso Oreo and Butter Pecan; no plain vanilla required for vegans and the lactose-avoidant. The shop's family-friendly vibe and great location make a trip to George's a great addition to an afternoon exploring Andersonville's stores and restaurants.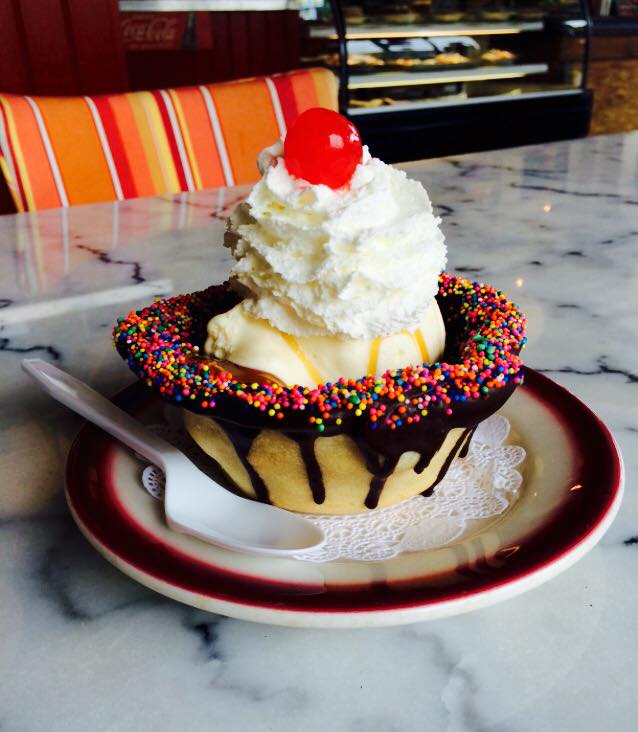 Nothing is cuter than this retro sweets shop. Lickity Split serves up delicious, thick frozen custard in more than a dozen flavors, with even more mix-ins you can add for a little crunch or extra flavor. Grab a seat or pull up a stool in this Edgewater shop and pair your custard with a soda or one of Lickity Split's other sweet treats.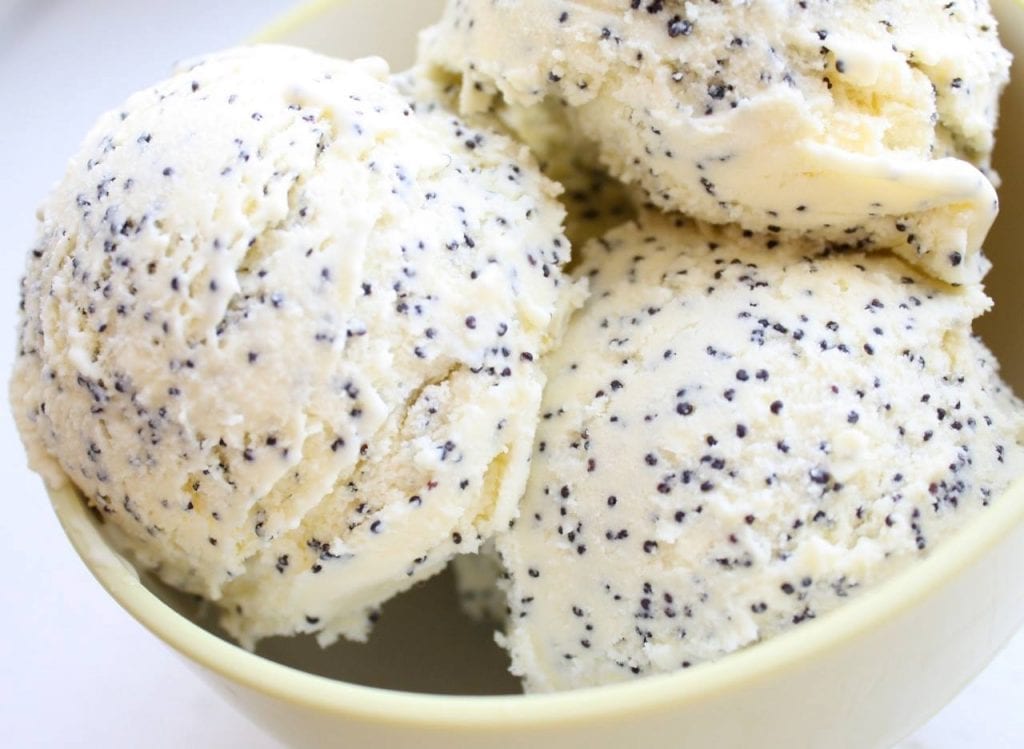 Bobtail strives to bring a small-town feel to the city with its homey shop. Inspired by his grandfather, who once sold ice cream door-to-door in his Ohio town, Jeff Wilcoxon and his partner Chris Hill bring ice cream made with quality ingredients to their five Chicago area shops. Their shakes, sundaes, and floats give you plenty of ways to enjoy the cold and creamy taste of the only truly homemade ice cream in Chicago.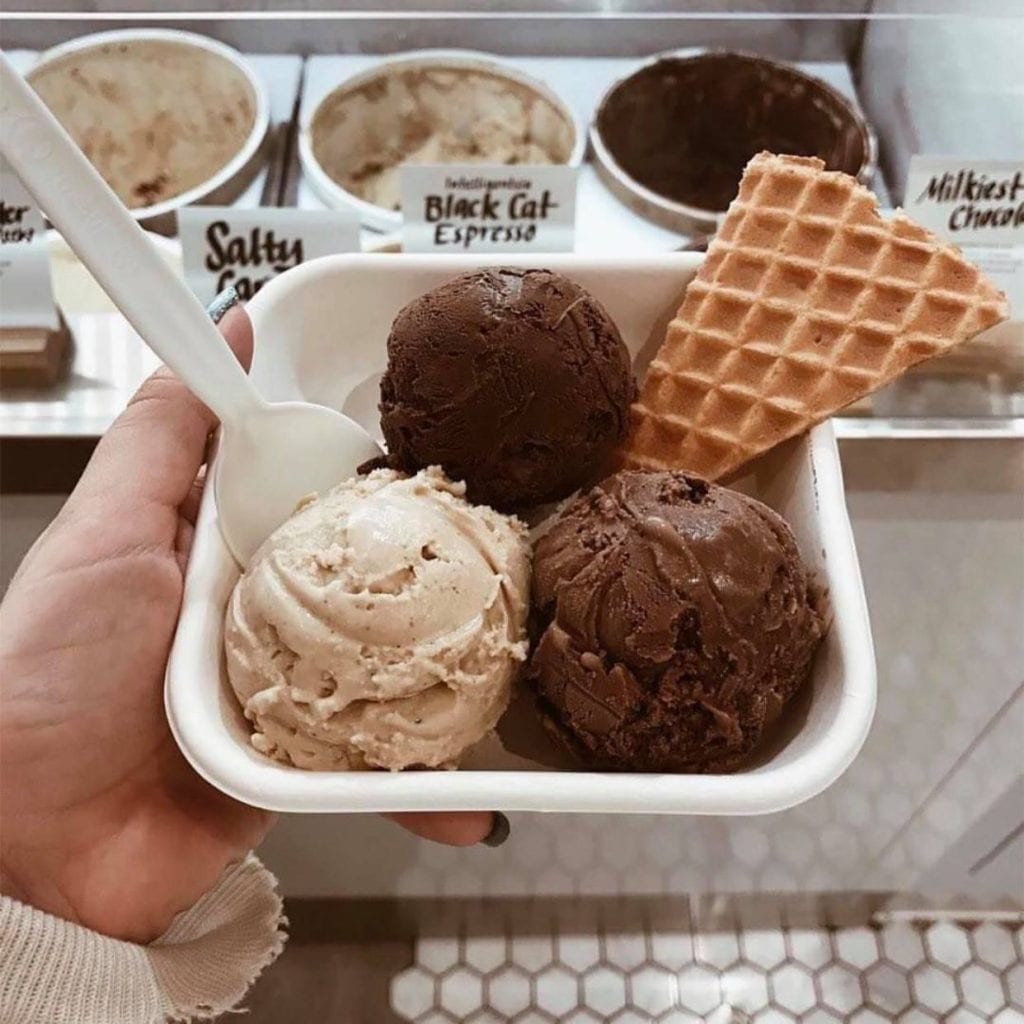 Ice cream from Jeni's truly is splendid. With flavors like classic salted caramel and the fabulous brambleberry crisp, Jeni's is practically irresistible. Small scoop sizes make it easy to mix and match as many as three flavors in a single bowl. Three Chicago locations on Milwaukee, Southport, and Armitage make it easy to find a location near you. Bright, modern décor make these shops cheerful and relaxing, perfect for hanging out on a hot afternoon. And if you're sad to go when you've finished your scoops, there's good news. Jeni's offers pints of select flavors that you can purchase and take home for later.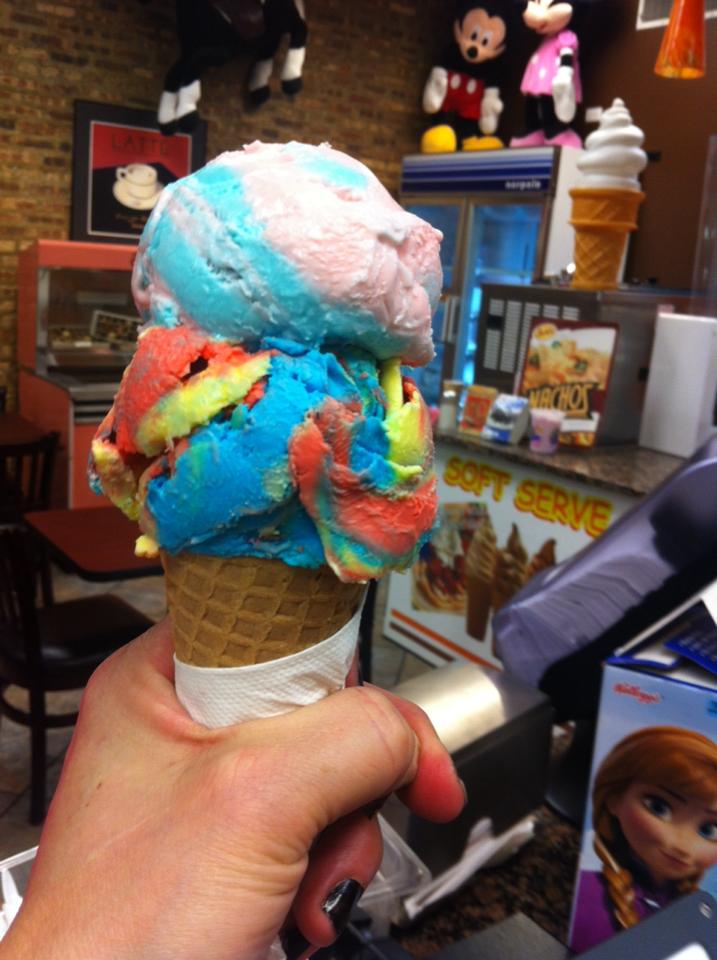 Ever wished your favorite coffee shop sold ice cream too? Scoops' gourmet coffee is just as well known as their classic ice cream cones and banana splits. Balance out your sundae with a latte or keep it cool with an iced coffee. Head over to Bridgeport and make yourself comfortable in this cozy shop. Don't be afraid to stay awhile—Scoops offers free wifi to customers—but make sure you bring cash. Scoops does not accept credit cards.