This year's Independence Day falls on a Monday. For those who would rather chill and relax before heading back to work, the 4th of July weekend becomes the new focus of their celebration. Check out the food specials across Chicago and fun weekend parties from your favorite local bars. Let us know where you decide to go—we might run into each other!
https://www.instagram.com/p/CtM3A41LVAy/
2934 N Sheffield Ave, Chicago, IL 60657
With great food, drinks, and a spacious beer garden that can accommodate any size group, from small gatherings to large groups this Fourth of July weekend. Celebrate with beverage deals and a DJ at Kirkwood's 'Merica Weekend Madness. Dance, and sip on $6 Bud Light/ Miller Lite Stadium Cups and $8 Vegas Bombs & Green Tea Shots!
https://www.instagram.com/p/Ctoq1bksh8c/
1500 N Wells St, Chicago, IL 60610
Enjoy a 4th of July weekend brunch at 80 Proof on Saturday, July 1, or Sunday, July 2, from 10 a.m. to 4 p.m. Located in Old Town, 80 Proof gives guests a unique dining-to-nightlife experience with three full bars and a vibrant menu. To celebrate Independence Day, 80 Proof is offering an all-day brunch. Enjoy the $40 2-hour-all-you-can-eat brunch buffet, and add $20 for the mimosa kit. Reservations can be made here.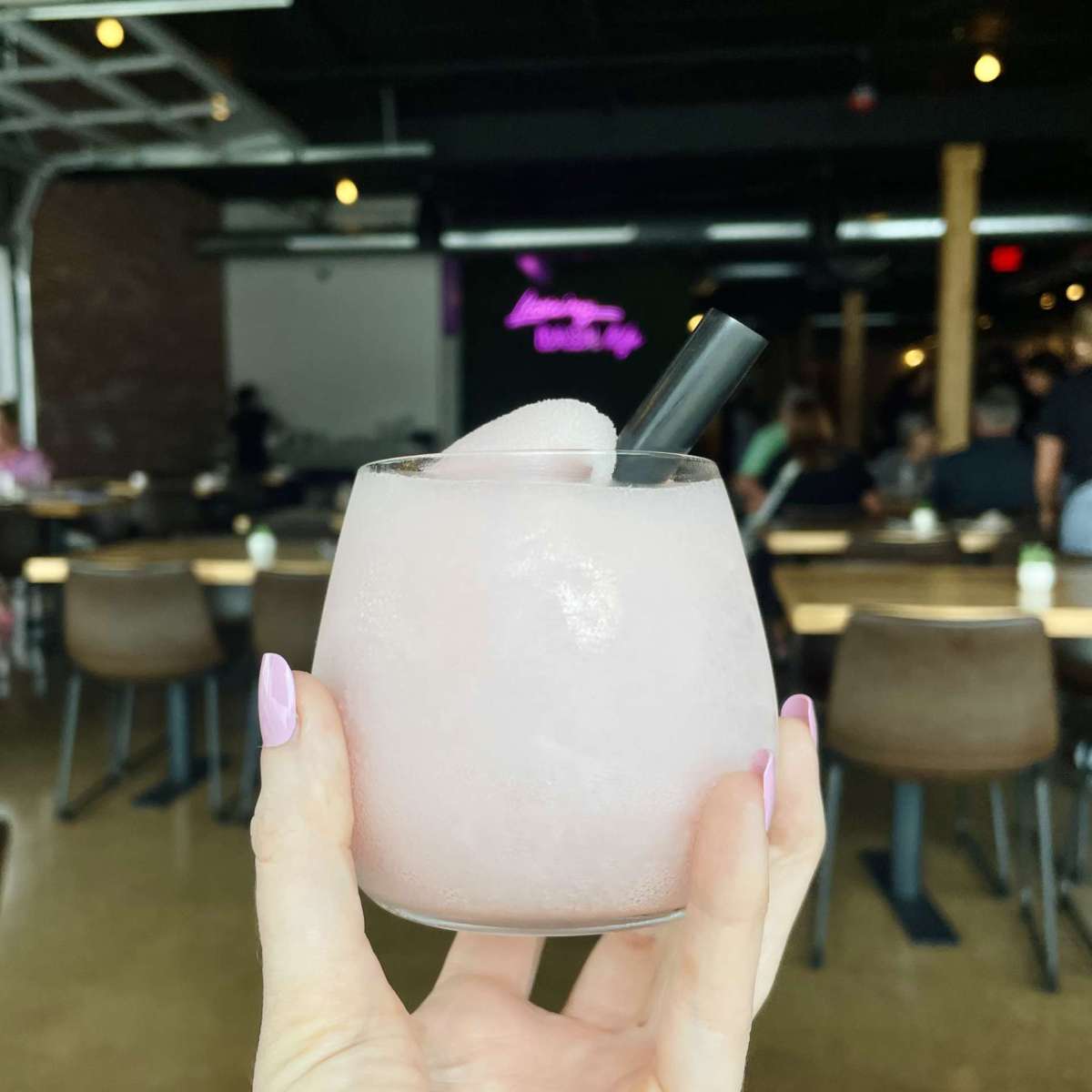 124 N. West State Street Geneva, IL 60134
In celebration of the 4th of July weekend, B.A.S.H. (Burger and Sushi House) in Geneva will offer all-day specials on Sunday, July 2, including $5 draft beers, $7 frozen drinks, and $8 B.A.S.H. burgers (bacon, American cheese, spicy mayo, hash brown; normally $12). Weather permitting, guests can enjoy their food and drink al fresco on the shaded and modern patio area with seating for 96 guests. Six outdoor seats pull up to an indoor sushi bar, and several garage doors that open to the outside give indoor diners a dose of fresh air.
https://www.instagram.com/p/CtXCvLgpI4B/
838 W Kinzie St, Chicago, IL 60642
Chicago's favorite and biggest patio is popping off with an inflatable safari on July 3! Recess is packing their patio with South African artist, Gareth Devore, to guide you on an adventure through the African savannah with his Afro House beats. DJs will evoke the thrill of a safari through music, dance, performances, themed drinks, inflatable animals and unbeatable vibes. Tickets range from $10-150 and are available via Eventbrite. Guests are encouraged to have fun with the theme and dress in the most safari-fitting and animal-printed outfits they can find in the closet.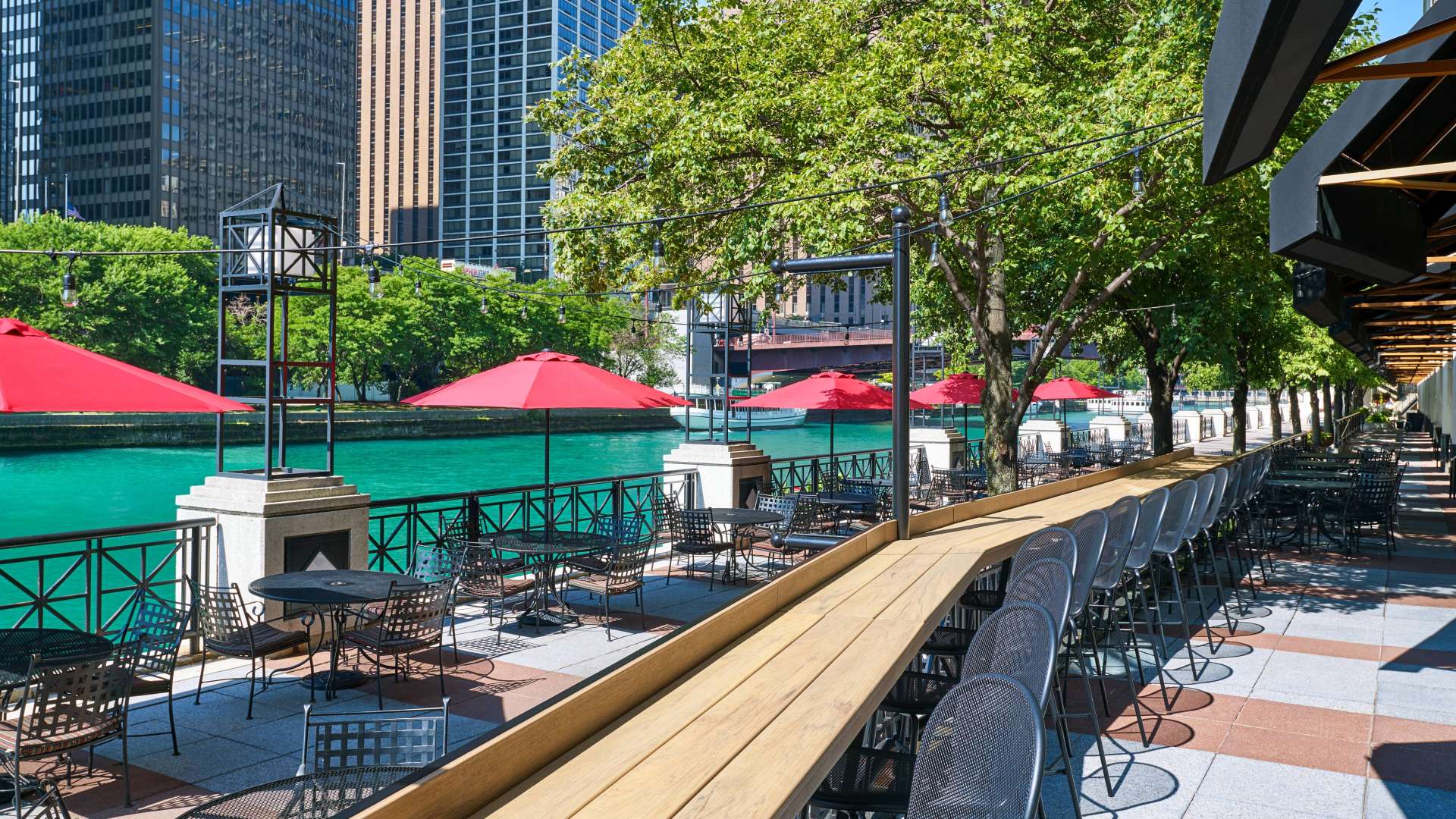 301 E North Water St, Chicago, IL 60611
There's no better way to celebrate Independence Day than with an outdoor party with good food and company. On Saturday, July 1, from 1 p.m. to 3 p.m., Chicago locals and visitors can go to Chicago Burger Company's riverfront patio for games, food and beverage specials, and exciting giveaways! Taste the Smokehouse BBQ Burger or sip on Red, White, and Booze cocktail pouches, all while soaking up the sun with friends and family at this lively destination.
https://www.instagram.com/p/CsrdPl_PlLA/
900 E Grand Ave, Chicago, IL 60611
Located on Chicago's iconic Navy Pier, Lírica is pulling out all the stops for regulars and out-of-town travelers to enjoy a spectacular Fourth of July weekend. To start the weekend of celebrating off strong, Lírica will host an extraordinary evening of live music, captivating Flamenco dancing, and a spectacular fireworks finale under the stars! Mark your calendars for June 28, 2023, from 7:00 PM to 9:00 PM, as Lírica transforms into a haven of rhythm, passion, and cultural celebration.
In addition, from July 1 through July 4, Lírica will also be offering a Spanish-style cookout special menu all long weekend long. In addition to the restaurant's menu, gather with friends and family to enjoy this shareable special — A Grilled Spanish Sausage Platter, served with assorted sauces, cheese, and housemade pickles.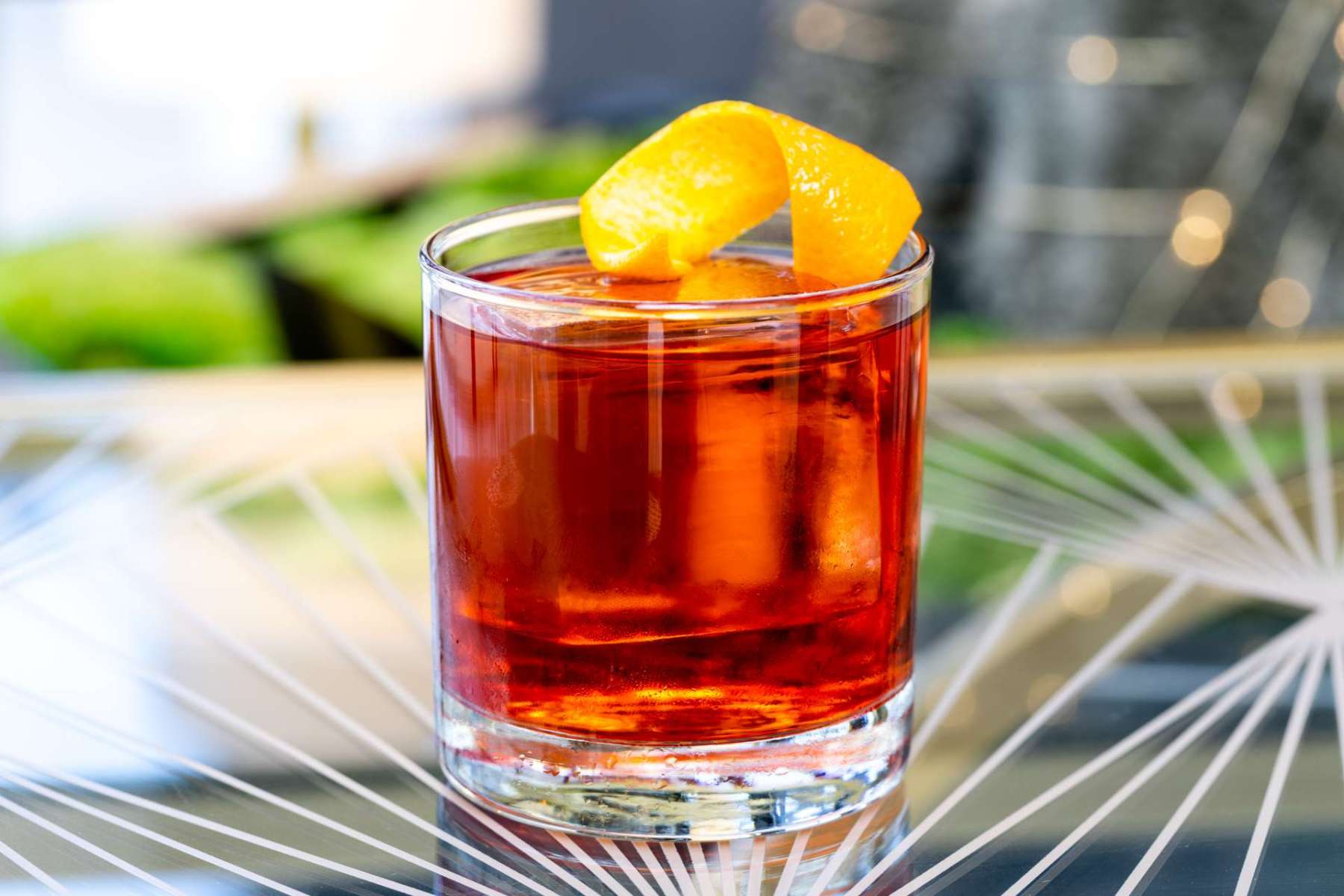 Torali at The Riz-Carlton, Chicago
160 E Pearson St, Chicago, IL 60611
The Ritz-Carlton, Chicago will feature Jose Cuervo Reserva de Familia signature cocktails and flight trays at Torali from June 29-July 4 in celebration of NASCAR Chicago Street Weekend. Drink highlights include The Winner's Circle, made with Tradicional Anejo; Redline Runner, made with Tradicional Reposado; Hydration Station, made with Tradicional Blanco; and Flight of Reserva de Familia, which includes Platino, Reposado, and Extra Anejo.
https://www.instagram.com/p/Ct63N9rrGI5/
122 W Monroe St, Chicago, IL 60603
This 4th of July, cool down by heading up to Boleo, a rooftop restaurant, and lounge perched high above the city on the 15th floor of Kimpton Gray Hotel. In honor of Independence Day, this summer hot spot will be offering special red, white & blue pina coladas ($17). With innovative cocktails, enticing food, vibrant music, and a sleek-yet-lush design, it's the ideal way to kick off the holiday festivities.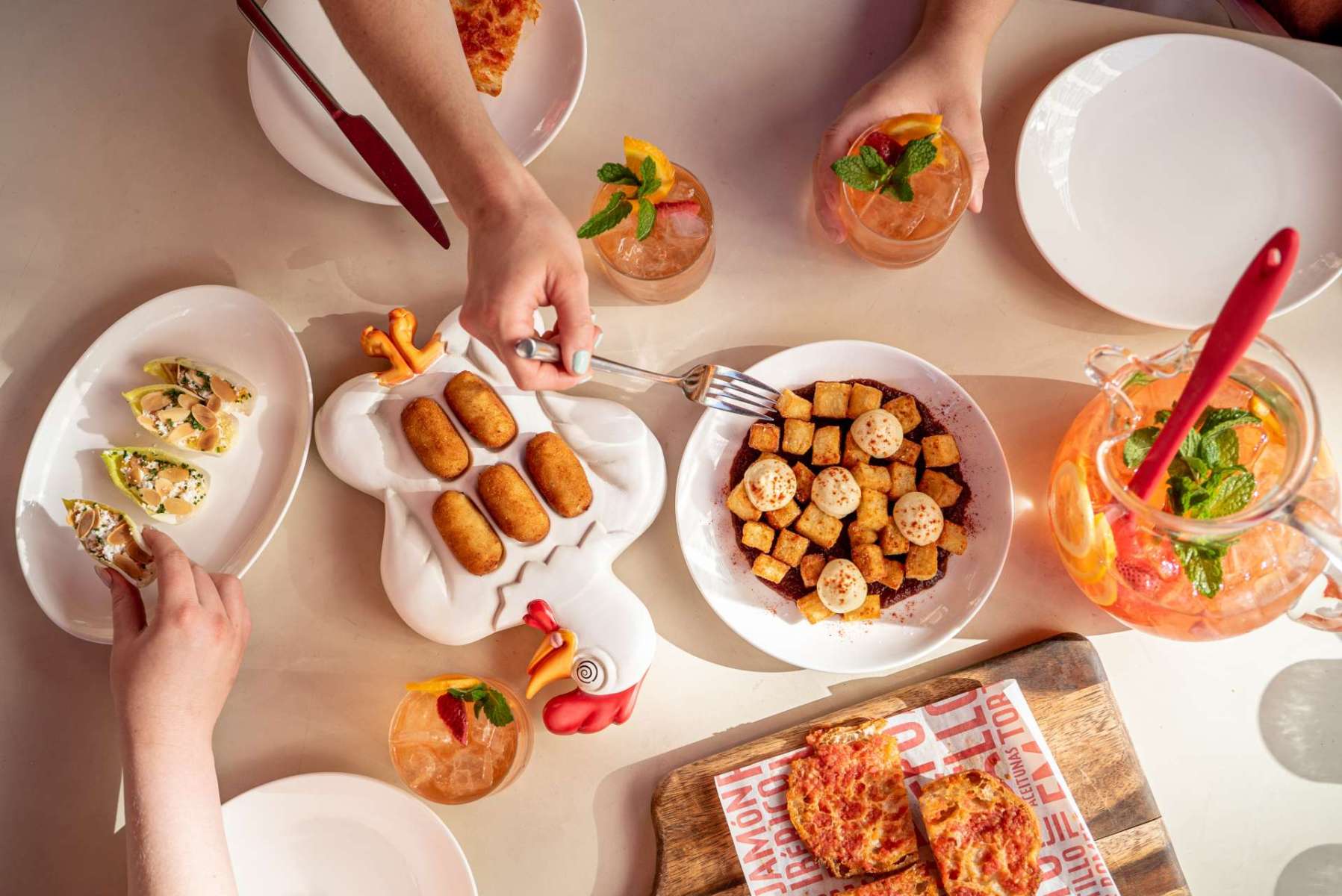 500 N. Clark St., Chicago, IL 60654
Kicking off the 4th of July weekend and running the month of July, Jaleo by José Andrés debuts their Summer of Sangria featuring special sangrias by the glass, pitchers, and a Sangria + a tasting of 3 tapas offering for $22. Seasonal sangrias include the Sangría de sandia with Cava, gin, vermouth, watermelon, and citrus, and a new Sangría de naranja made with Albariño, gin, licor 43, seasonal fruit, and fresh orange juice.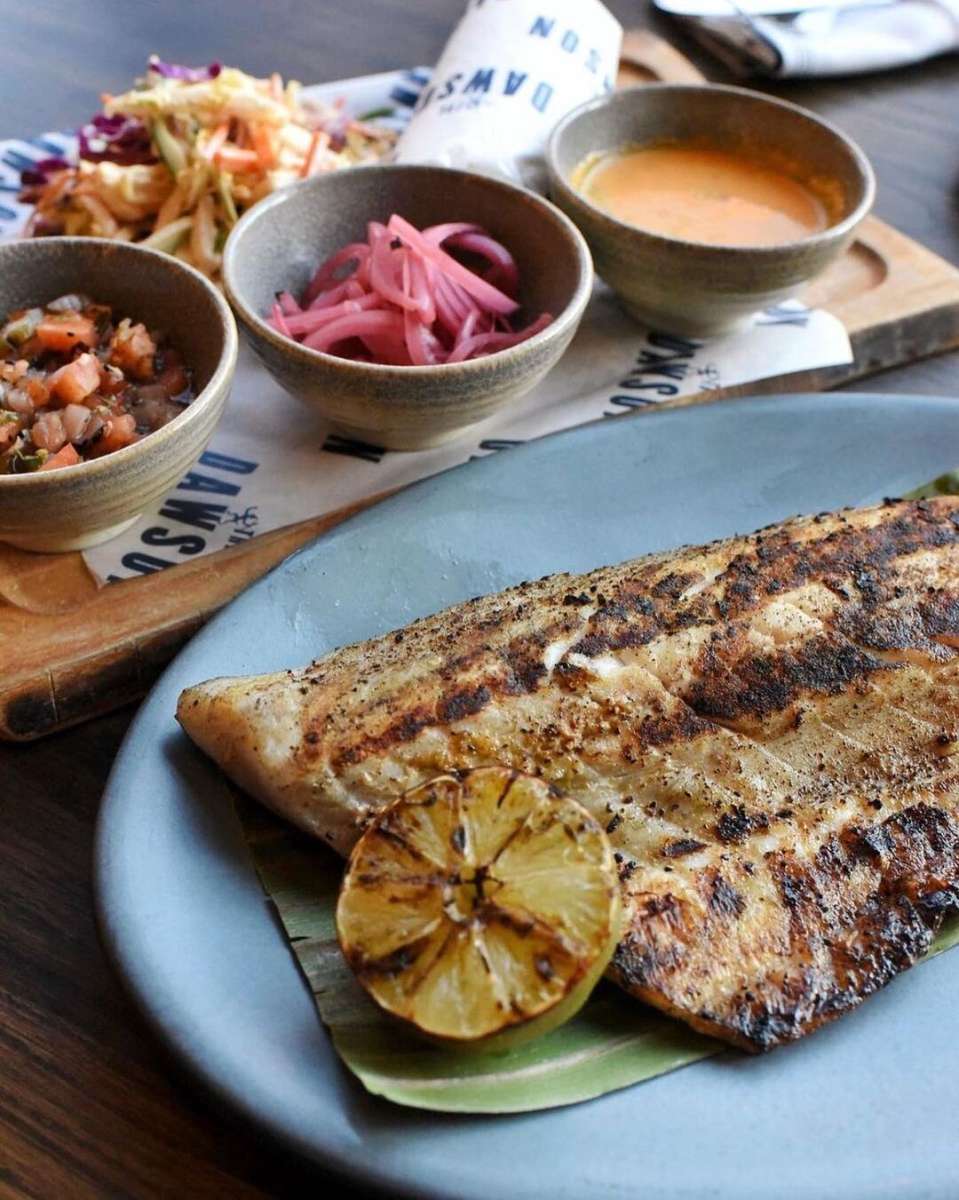 730 W Grand Ave, Chicago, IL 60654
What better way to celebrate Independence Day than indulging fresh, grilled seafood and ice-cold cocktails in a beautiful "secret garden"-style patio setting? From July 1 thru July 3, The Dawson will serve a delicious seafood menu on the restaurant's wood-fired grill. Menu highlights include a Wood Fired Seafood Grill Feast with Black Tiger Shrimp, Oysters, and a Main Lobster Tail and Build-Your-Own Grilled Fish Tacos.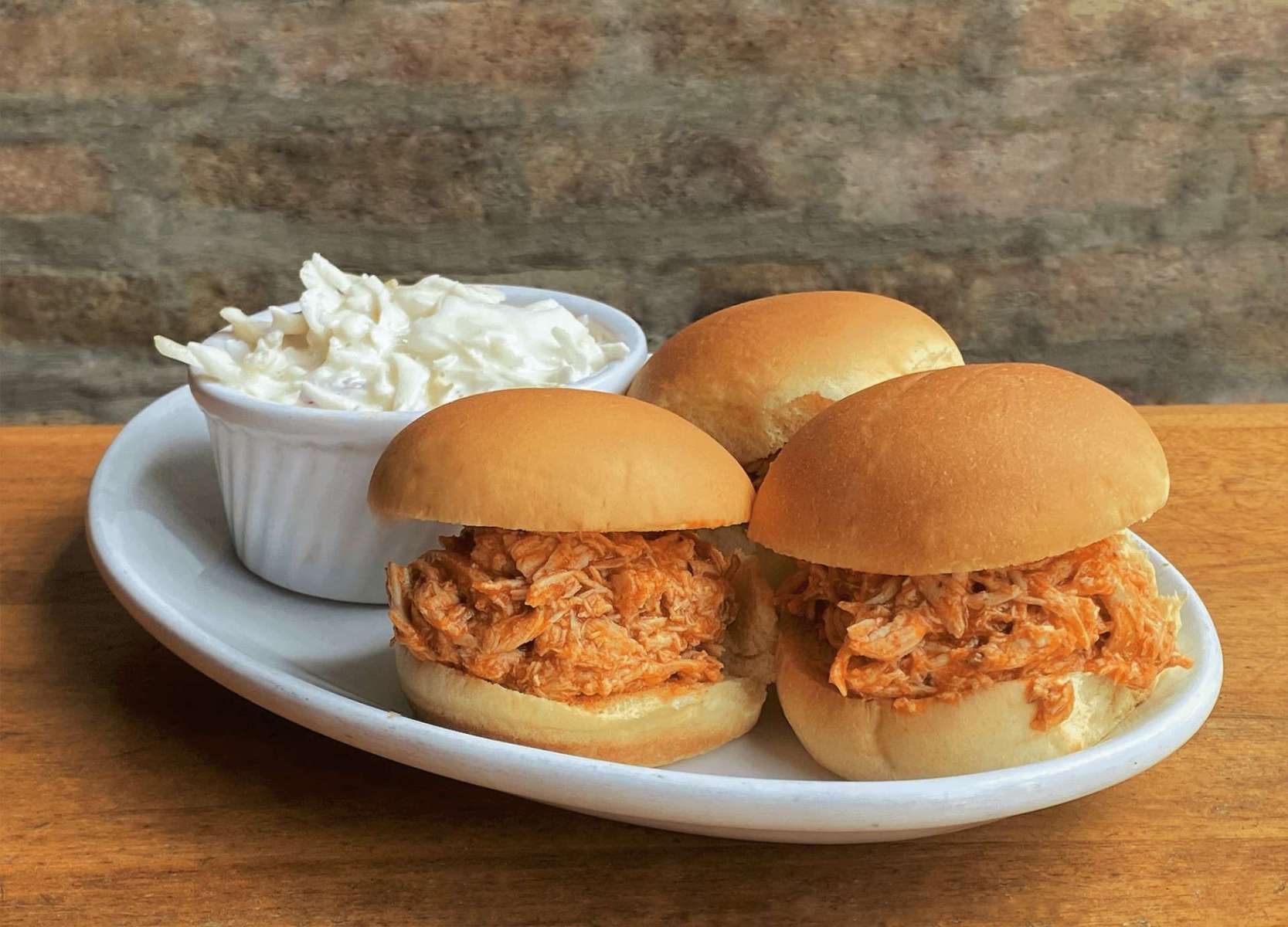 1801 W. Division St. Chicago, IL 60622
Mac's Wood Grilled celebrates Independence Day from Friday, June 30, through Tuesday, July 4. Enjoy Buffalo Chicken Sliders, featuring a trio of Buffalo-sauced pulled chicken sliders with a side of coleslaw ($13), plus patriotic drink deals such as $5 Revolution Brewing Freedom Lemonade Cans, $5 Smirnoff Red, White & Berry Lemonades and $7 Smirnoff Red, White & Berry Bombs.
Featured Image: The Dawson