Little Girl Who Went Viral is Crowned 'Hot Dog Queen of Chicago' by Dick Portillo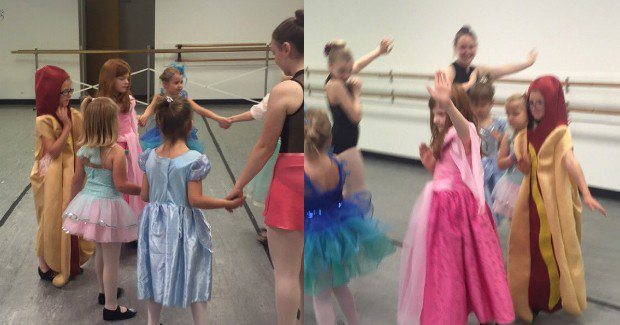 You may have heard about Ainsley Turner, the adorable little girl who decided she didn't need a shiny dress for "Princess Day" at her dance studio. Instead, she went her own way and opted for a hot dog costume, leaving her dance teacher, her friends, and even Ellen DeGeneres in laughs and admiration.
After going viral and taking the nation by storm with her bold and hilarious move, Chicago took notice. Naturally, the Hot Dog Princess deserves to be recognized in the home of hot dogs!
Dick Portillo, the King of hot dogs himself, flew Ainsley and her family out to experience a full day of a true Chicago experience. They visited Navy Pier and sampled real-deal Chicago hot dogs. When asked how she liked the Chicago-style eats, she said in true queen fashion, "I don't like it, I love it!"
The day's events all led up to a ceremony where the Hot Dog Princess would be crowned with an even more majestic title. "With the power vested in me by the Chicago-style hot dogs," said Dick Portillo, as he crowned Ainsley the Hot Dog Queen of Chicago. With that, the city gained new royalty and left the rest of us peasants with smiles on our faces.
The Windy City is all about celebrating originality, and Ainsley is a perfect example of that. Check out this video of the event. Long may she reign!