Can't get enough of holiday-themed bites and drinks? Neither can the NYC bar scene. Every year during winter time, a growing number of bars and restaurants make over their menus to entice Christmas-ready patrons around the city. From holiday pop-ups to old-time drinking institutions that do major, holiday-themed makeovers, keep reading to learn where to enjoy this season's most festive sips.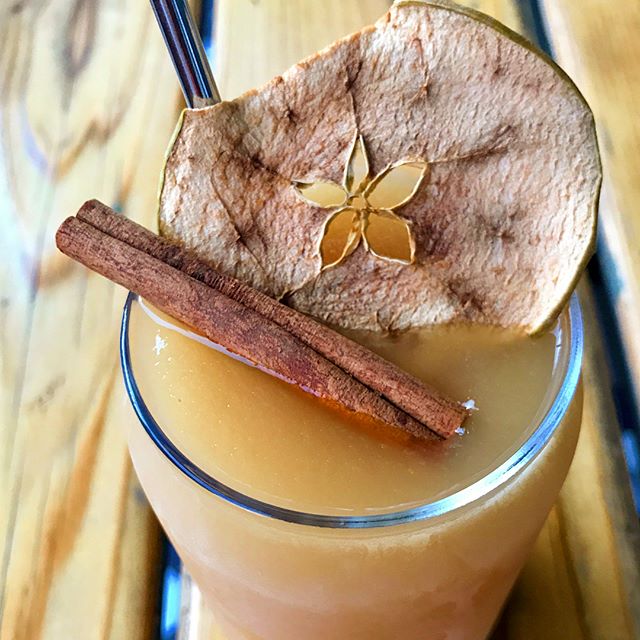 149 North 6th Street, Brooklyn, NY 11249
This Brooklyn bar and restaurant doesn't just serve holiday-inspired drinks; it has an entire winter garden dedicated to the holiday season. Opening on December 1, Midnights' garden is decked out in festive lighting and decorations and has fire pits to help visitors stay warm. Seasonal drinks for fall include Pistol Pete's Boozy Cider (apple cider, bourbon, apple brandy, and spices) and The Basic Witch (vodka, pumpkin, espresso, and coconut milk).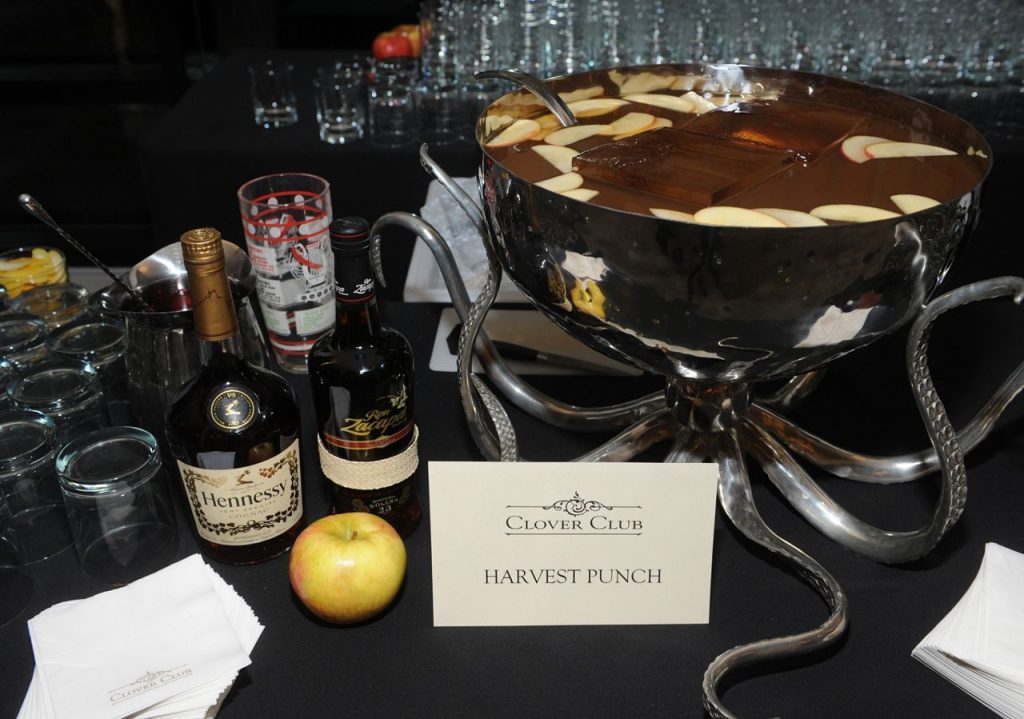 210 Smith Street, Brooklyn, NY 11201
The only thing better than festive cocktails may be holiday-themed drinks that come in shareable sizes, like the communal punch bowls from Clover Club. The Harvest Punch combines aged and dark rum, Cognac, mulled apple cider, lemon, and autumn spices, and the Nice Pear Punch features Pisco, pear brandy, Velvet Falernum, lemon, aromatic bitters, and moscato. Both serve between 4 and 6 people, so don't be afraid to bring a crew.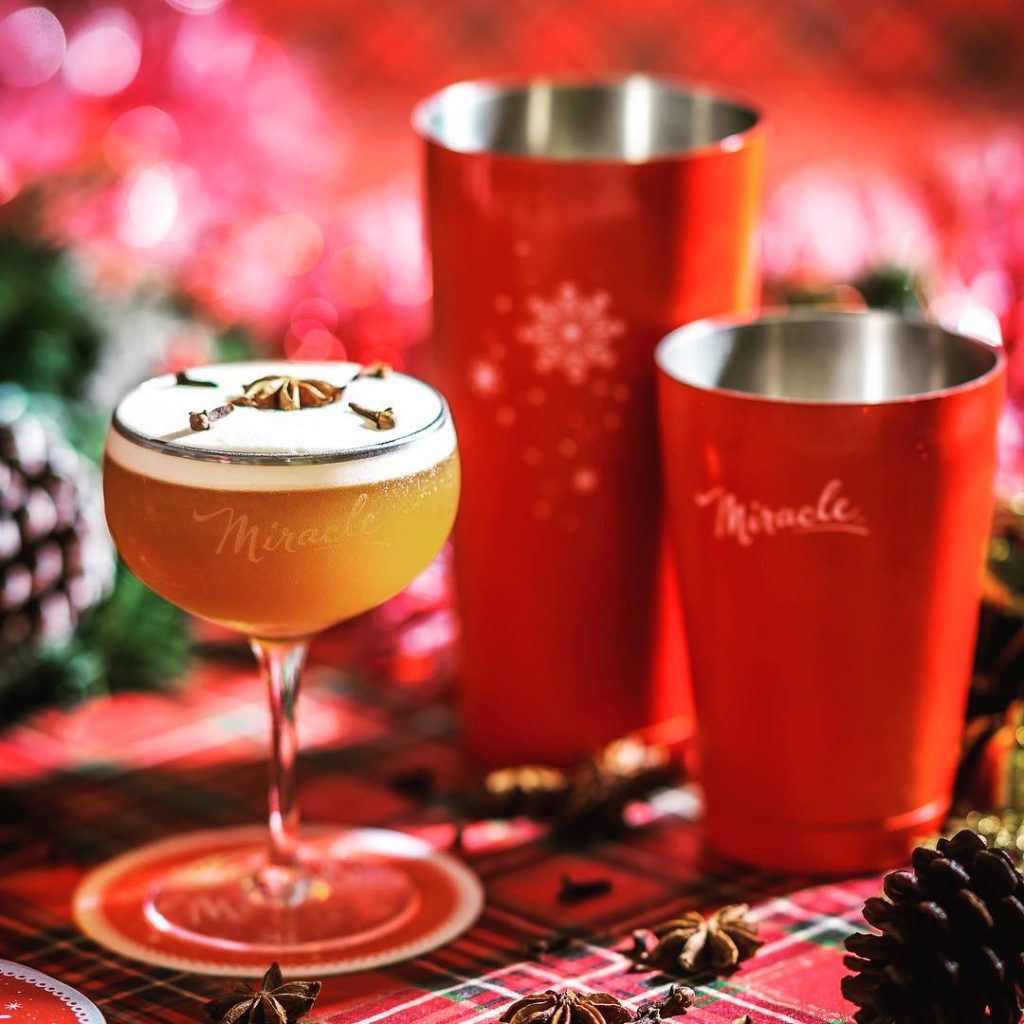 649 East 9th Street, New York, NY 10009
This quaint cocktail bar tucked away in the East Village is home to a variety of top notch libations. If you're looking for something festive, you can't miss the bar's All Spice cocktail, which fuses fermented pumpkin "sikhye" rye whiskey, allspice syrup, and Dale Degroff's bitters. If you're looking for a snack to pair with it, the popcorn with truffle essence is an addictive choice.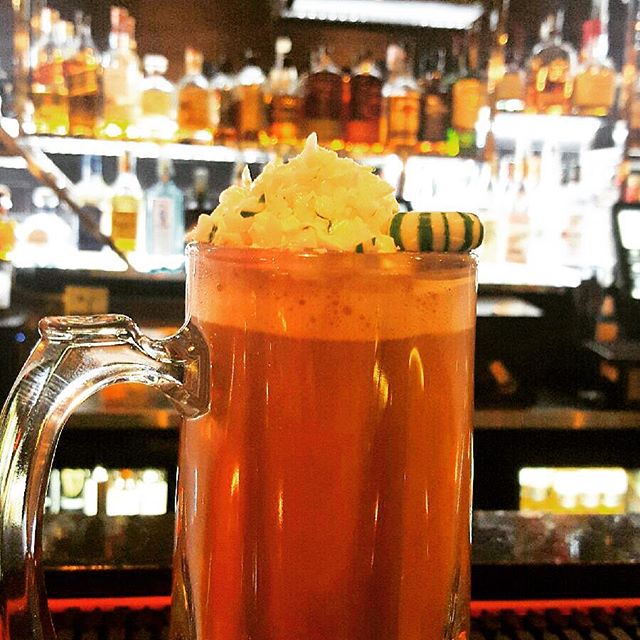 59 West 46th Street, New York, NY 10036
Many Manhattanites strive to avoid Midtown at all costs, but Vu46's spiked hot chocolate is worth braving crowds of tourists. The refined rooftop bar's Spiked Peppermint Hot Chocolate includes peppermint schnapps, vanilla vodka, creme de cacao, and of course, hot chocolate. If chocolate is not your thing, consider trying the Hot Whiskey Cider, which is made with whiskey, apple cider, and cinnamon.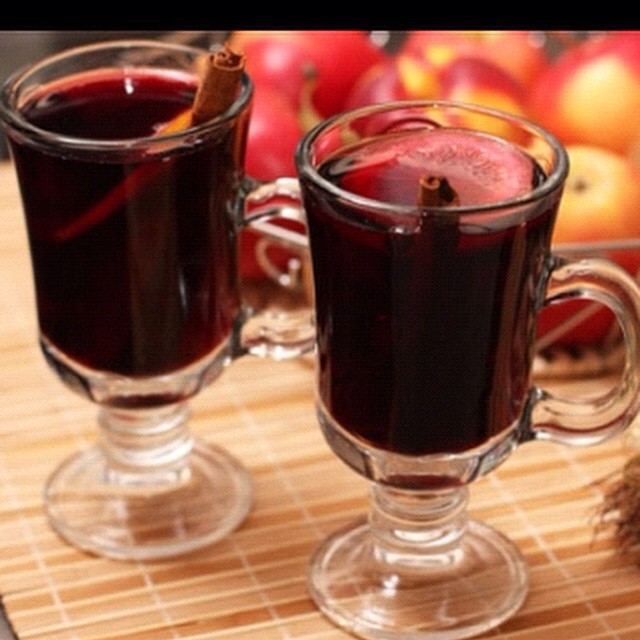 116 Avenue C, New York, NY 10009
Even East Village cool kids crave a seasonal beverage or two. The Third Man, a dimly-lit drinking spot popular with the downtown cool crowd, serves up one of the city's best fall cocktails. Aptly named Expecting Fall, the seasonal beverage combines dark rum, averna, benedictine, cantaloupe, rosemary, cloves, honey, and lime for an intriguing, spicy sip you'll crave year-round.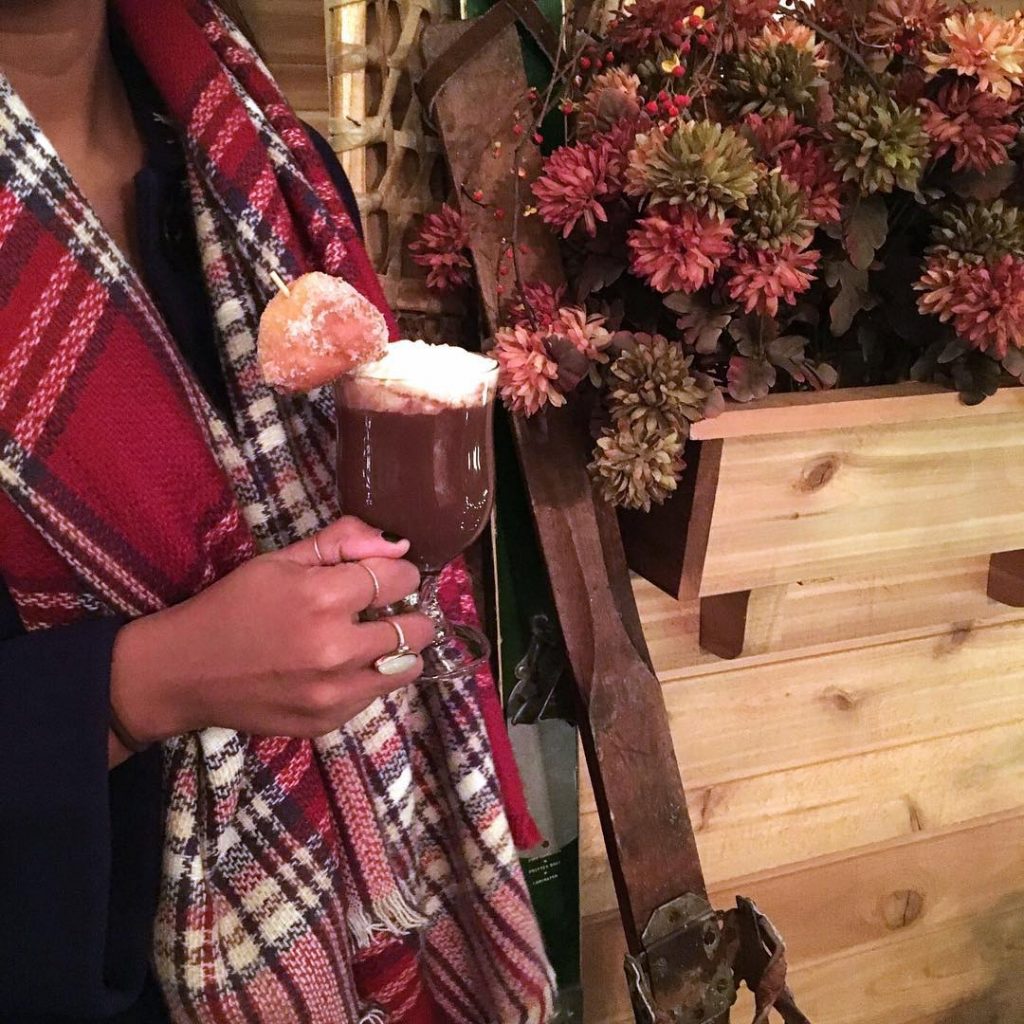 Fifth Avenue Hotel, 200 5th Avenue, New York, NY 10010
Eataly's pop-up winter bar, Baita, is decked out in fur embellishments and stone slabs to replicate traditional ski lodges in the Italian alps. When it comes to seasonal drinks, menu options include The Yule Tide which features steamed milk, Maker's Mark infused hazelnut butter, Nonio Amaro, and cinnamon and Boozy Hot Chocolate made with Kings County chocolate whiskey, Varnelli Caffe Moka, and homemade cocoa.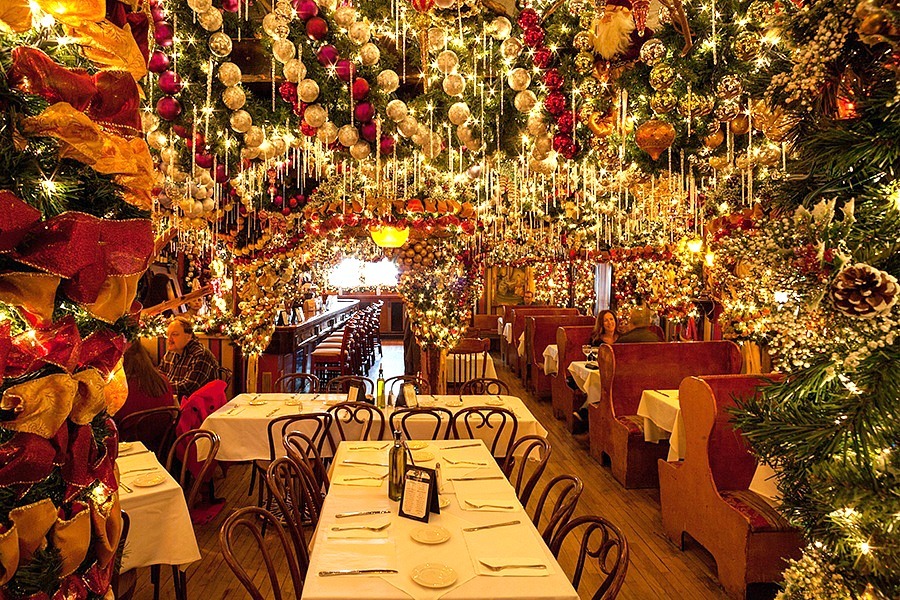 281 3rd Avenue, New York, NY 10010
Every year, this German bierhaus transforms into an all-out Christmas holiday party. The Gramercy restaurant is adorned with thousands of decorative icicles, garlands, and various festive dolls and toys. The menu stays true to German holiday traditions and includes meals such as roast goose with mashed potatoes and red cabbage and chicken schnitzel with string beans and potato cakes. While there may be no designated holiday cocktail, drinking beer in a room filled with garlands and decorative lighting feels pretty festive.
Whether you head to Brooklyn and sip punch with friends or treat yourself to something warm at Baita, these cocktails are a festive way to ring in the holiday season.