Hipsters get a bad rap.
Normally they are described as unmotivated, pretentious, neck-bearded, skinny jean wearers that really don't contribute much to society. That opinion couldn't be further from the truth.
Hipsters have contributed so much to Chicago: great coffee, great donuts, great beer, and great cocktails (although the devotion to vinyl records is still somewhat puzzling). Add to the list another hipster trend that has blown up in Chicago in recent years: hipster fried chicken! To celebrate the contributions that hipsters have made to the world of fried chicken, here is a sample of some of the best places to visit in Chicago.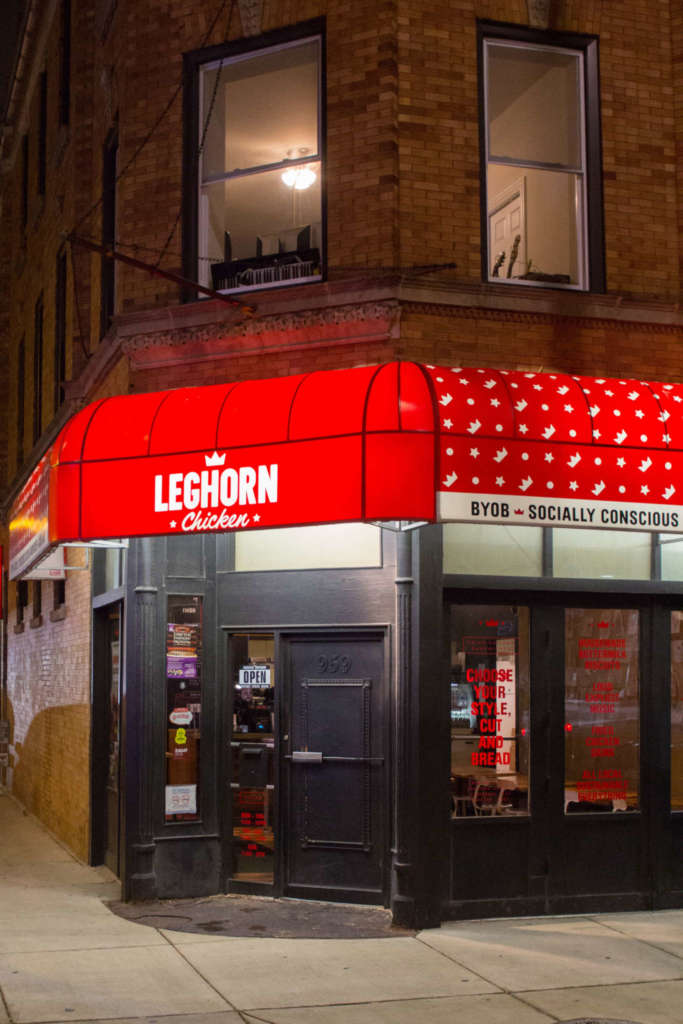 Leghorn Chicken, located at 959 North Western Avenue, believes that the little things make a big difference. They start with fresh ingredients – the chickens are butchered daily and all the ingredients are locally sourced. Leghorn's menu is delightfully unassuming with three main questions: breast or thigh, spicy or not, bun or biscuit. And there are no wrong answers. The sandwich contains a perfect ratio of breading to chicken, a buttery flaky biscuit that does not fall apart, and three pickle slices on top.  It is a simple yet utterly unforgettable experience.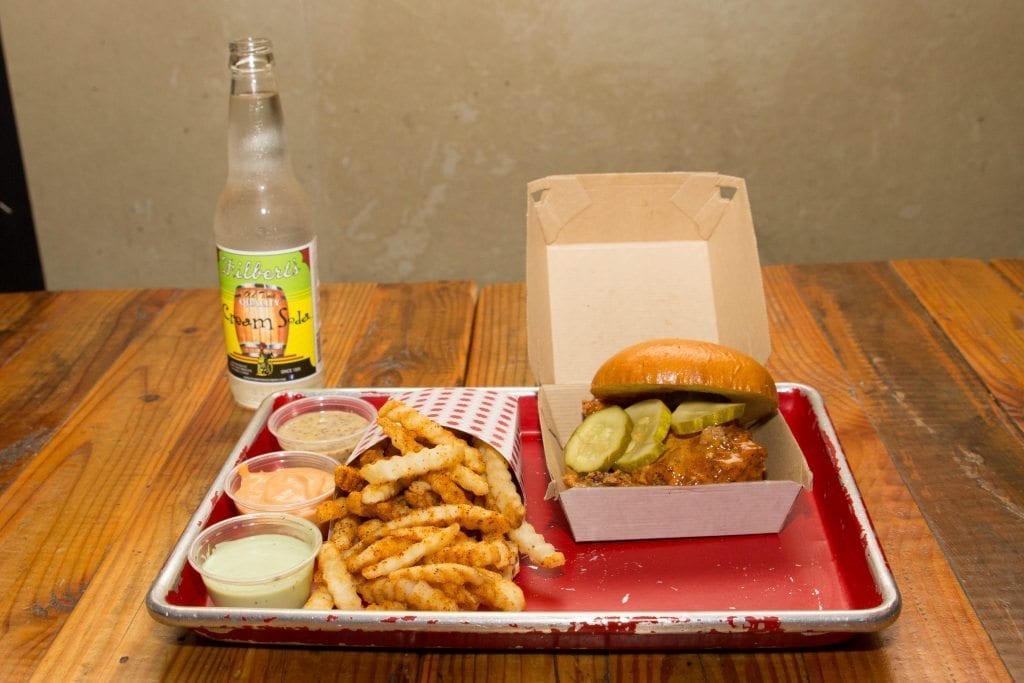 The Nashville Hot is definitely the way to go with a side of Umami Fries (with 77 secret spices). The Nashville Hot combined with the Umami seasoning gives a flawless amount of heat (not too hot but definitely not boring) that your taste buds will remember for days. It's no wonder why Leghorn was recently selected by the United Center in their food overhaul.
Pair with: Whatever you want! Leghorn is BYOB.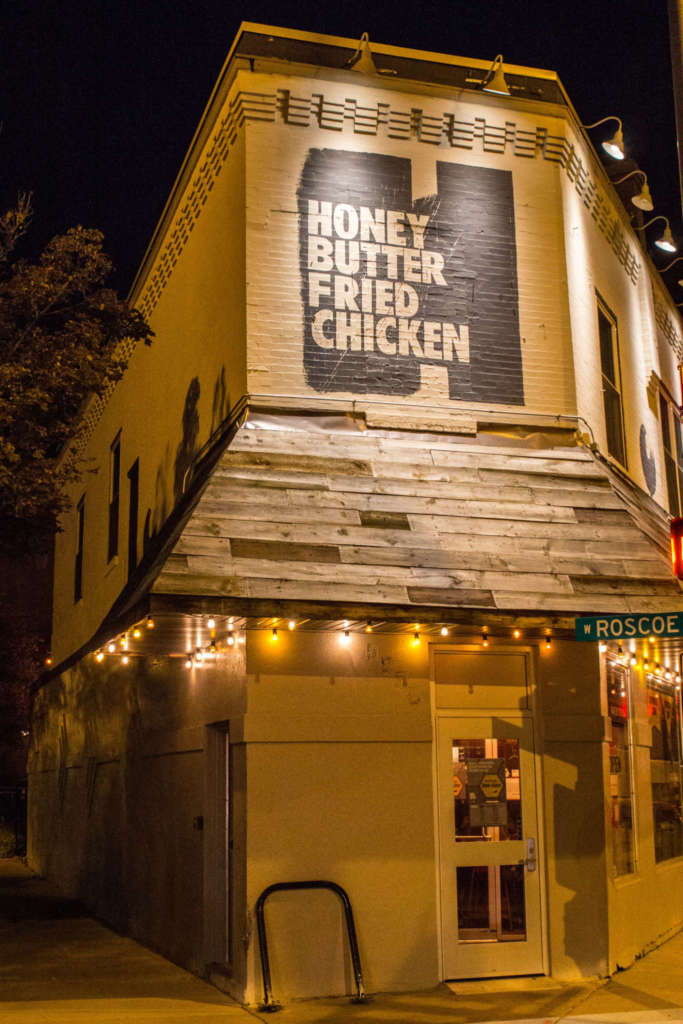 Honey Butter Fried Chicken, at 3361 North Elston Avenue, has lofty values: to serve awesome, humanely raised food, to give exceptional service, and to build a strong community. When visiting Honey Butter, the "strong community" aspect really stands out. The staff is friendly and very energetic about the wide-ranging menu that includes daily specials, seasonal offerings as well as monthly sandwiches.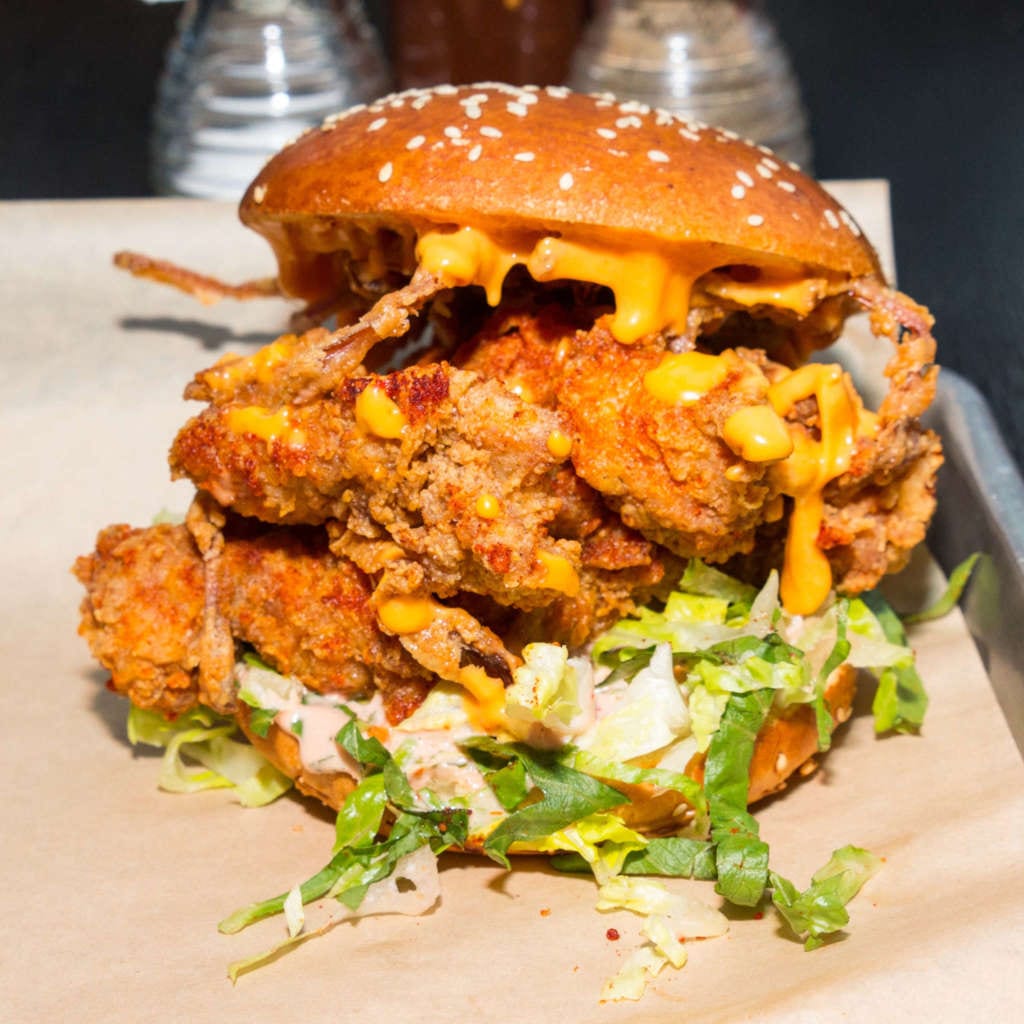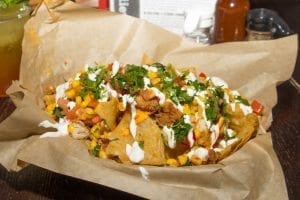 The special sandwich this month is called the "Big Cam" which is their take on McDonald's Big Mac. It's made with Honey Butter's signature fried chicken strips, pimento cheese, and "fancy sauce" (their spin on Special Sauce) all on a sesame seed roll – but with no scary clown watching over you. The blend of the crispy fried chicken and the "fancy" sauce comes together to create a delicious sandwich that requires at least four napkins to finish – which is always a good sign. As good as the sandwich was, the daily special was what really stood out: Fried Chicken Nachos.
Authentic tortilla chips, fried chicken nuggets, cheese, sour cream, and cilantro with a wonderful corn pico de gallo all converge to make your head explode. Get there on Thursday for this delectable appetizer that can be substituted for dinner… lunch… breakfast…and lunch again…
Pair with: Avondale Ginger Mule (gin, molasses, ginger, lime mint)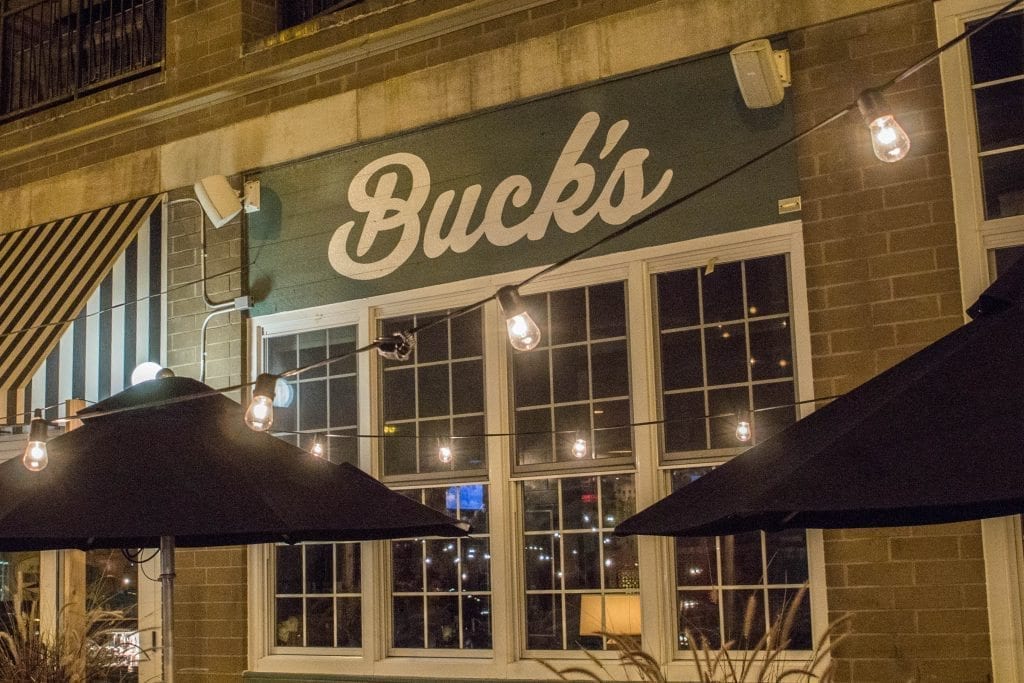 Buck's Chicken and Biscuits, at 1700 West Division Street, is a Southern-inspired bar that features buckets of fried chicken in a rustic, loungy atmosphere. To get the best of what Buck's offers, order that O.G. Biscuit, which is basically Buck's version of traditional Southern biscuits and gravy breakfast, but with their fried chicken thrown into the mix.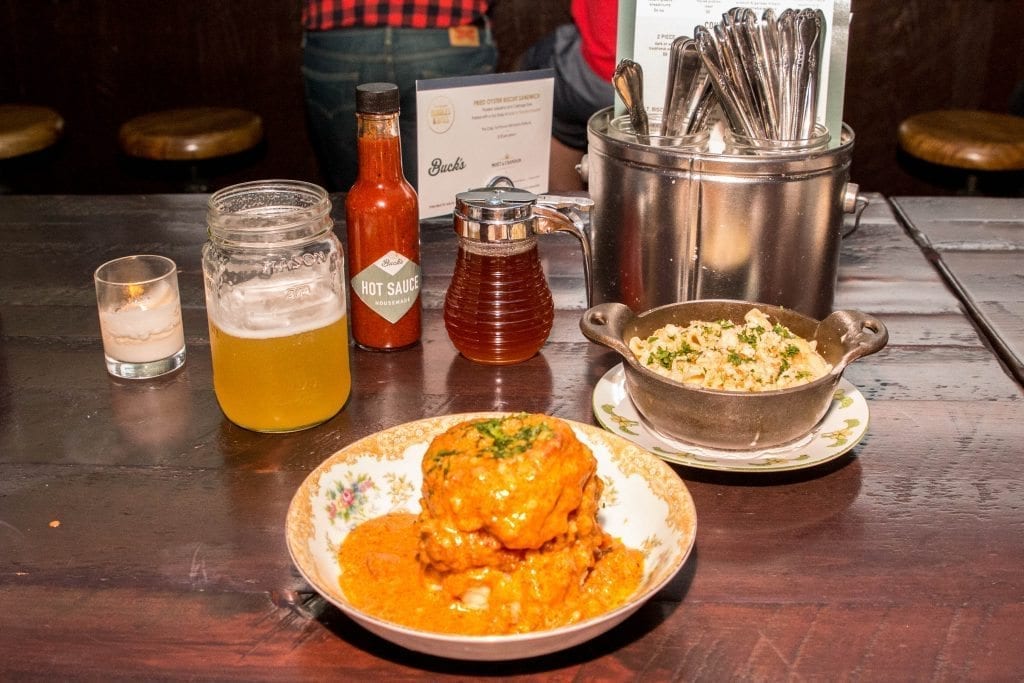 The O.G. starts with a tender boneless chicken thigh, and adds in some pimento cheese on a biscuit that is absolutely smothered in a spicy pork gravy that will make your tongue hang out of your mouth (but hopefully leaves your arteries unclogged). This is not a sandwich you can eat with your hands – a fork and knife are a necessity. Buck's biscuit is sturdy enough to handle all that gravy and the fried chicken is flavorful enough to not get drowned out. Add in the cheesy grits on the side and you have a perfect Southern meal right here in Sweet Home Chicago.
Pair with: A glass of Elmer T. Lee bourbon. Neat. Buck's has a full bar with many specialty drinks.
Photos by K. Joseph Fotos