Fly the W, baby.
The Chicago Cubs keep on winning, and the hype train keeps on flying down the rails at full speed. With Cubbie-mania sweeping across the city, there's no doubt that Wrigleyville is THE place to be right now. The neighborhood is basically just one big beer garden to begin with, but after a win? Well… it's kinda nuts.
And by kinda nuts, we mean holy crap.
Naturally, we've compiled a list of the best bars to celebrate a Cubs playoff win. Even in the event of an untimely loss (God forbid), these are still probably the best places to drink away your sorrows. Check it out.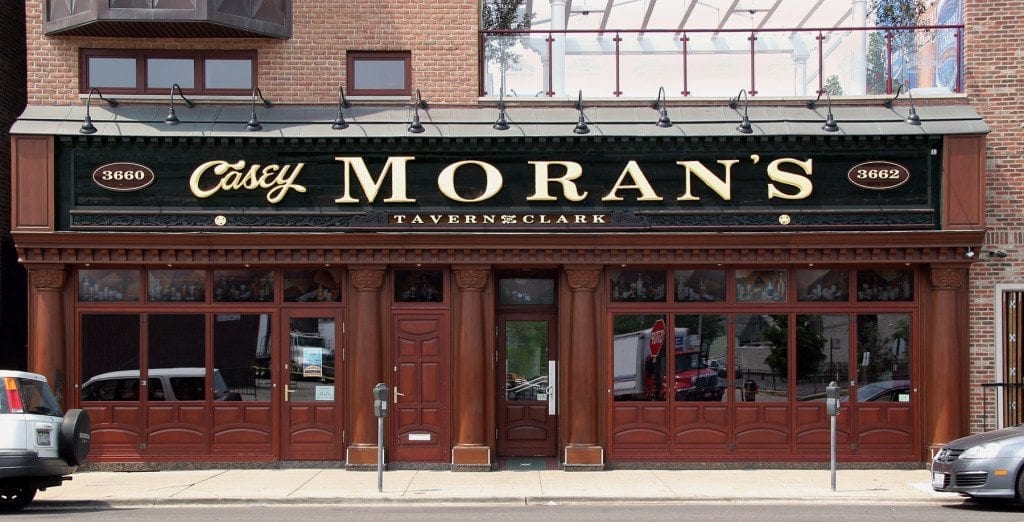 Casey Moran's
3660 N. Clark St.
What better place to watch the postgame highlights than on Casey Moran's 52 big screen TVs? Go ahead, we'll wait.
The megabar features five fully stocked bars within it, not to mention the rooftop garden, VIP lounge, and café. Did we mention it's directly across the street from Wrigley? Because it is.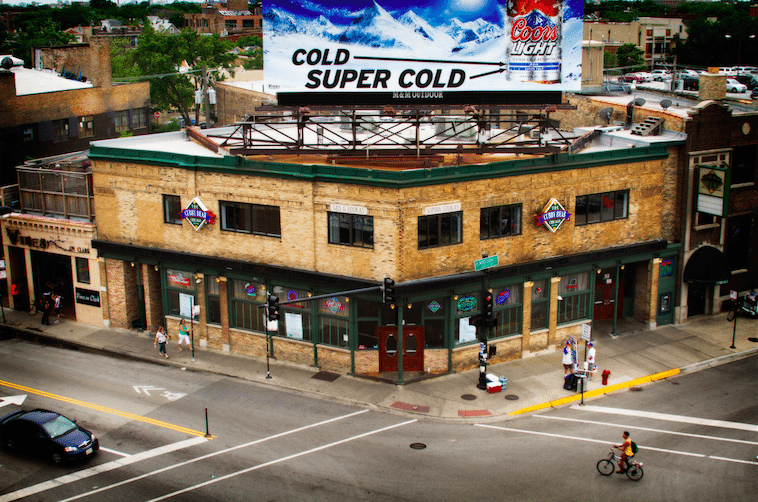 The Cubby Bear
1059 W. Addison St.

If you're a Cubs fan (or a person living in Chicago that has a pair of ears) you've heard of the Cubby Bear. While it's not the most… umm… upscale place in Wrigley, it's location across from the stadium makes this a can't miss stop for your postgame celebration. The venue is huge, with over 30,000 square feet of space, featuring five projections screens and over 75 (yeah, 75) TVs.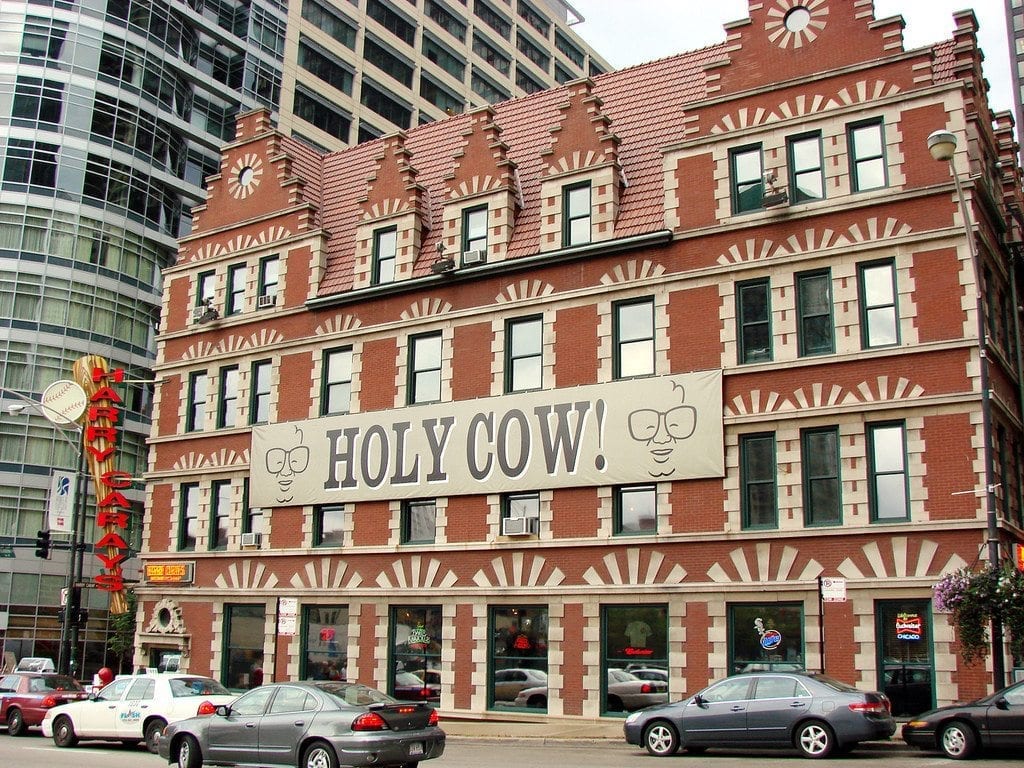 Harry Caray's Tavern
33 W. Kinzie St.
"Holy cow," how could we not include Harry Caray's on the list? We still miss the renowned sportscaster, and for good reason. The one drawback, (if you could call it that) this bar is in River North, not Wrigleyville. Either way, it's still a prime location, even if it's not within walking distance of the stadium. They had a Back to the Future themed DeLorean out in front the other day, so you can expect some Cubs-themed fun outside of the usual drunk fandom. Take a visit and toss one back for Ol' Harry.
Batting cages. Sluggers has them, other bars don't.
Depending on the degree of your celebration (read: how many tequila shots you've taken) the cages may or may not be the best idea. In that case, we recommend checking out the air hockey, Pop-A-Shot, or mini-bowling games. In a nutshell, this is the place to visit if you like competition.
Not gonna lie, we love the straightforwardness of Beer.
You probably already know what this bar is about: cheap drinks & big crowds with a little debauchery sprinkled on top. Youngins these days.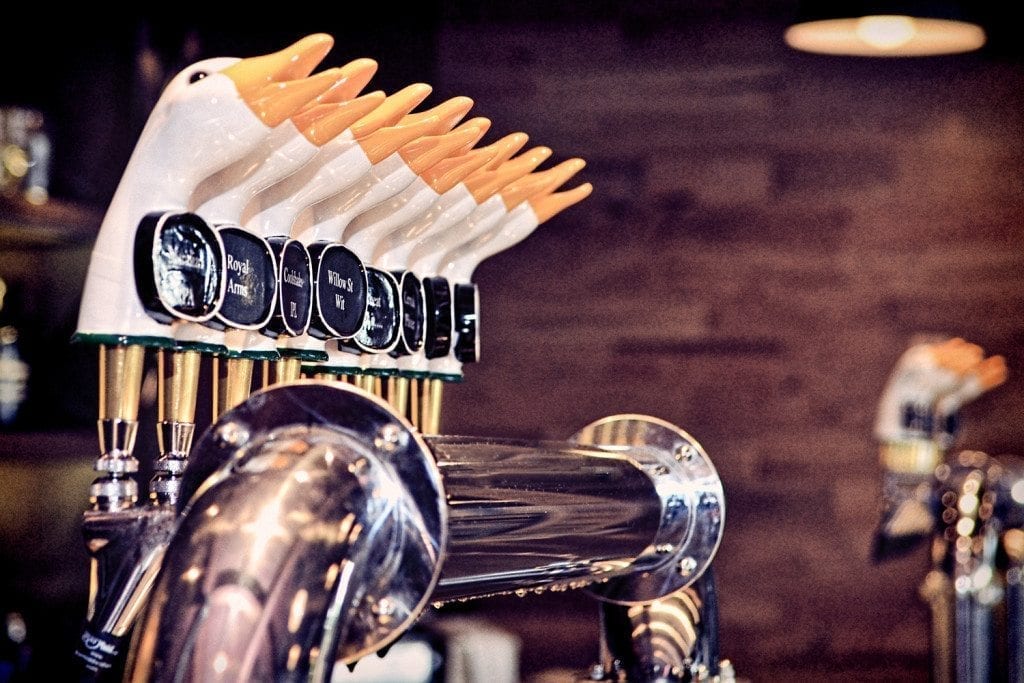 Goose Island Wrigleyville
3535 N. Clark St.

What's that saying, if you love something set it free?
We were sad to see this bar shut down for a time last year, but Goose Island is back in full swing (terrible pun intended). Beers you need to try: Wrigleyville White and Cubby Blue. You can thank us later.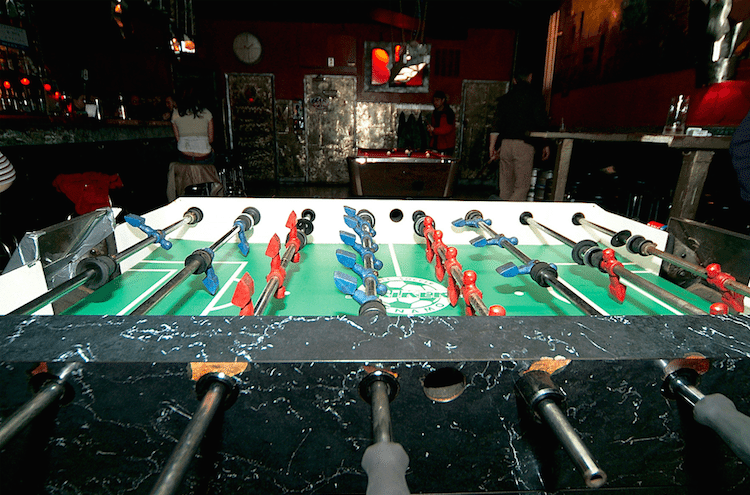 Mullen's on Clark
3527 N. Clark St.

Mullen's is a two-story sports bar located down the street from Wrigley Field on (you guessed it) Clark. What can you expect here? Darts, pizza, fried ravioli, and a whole lotta Cubs fans.
Their big claim to fame is the tater tots, though. They're addictive.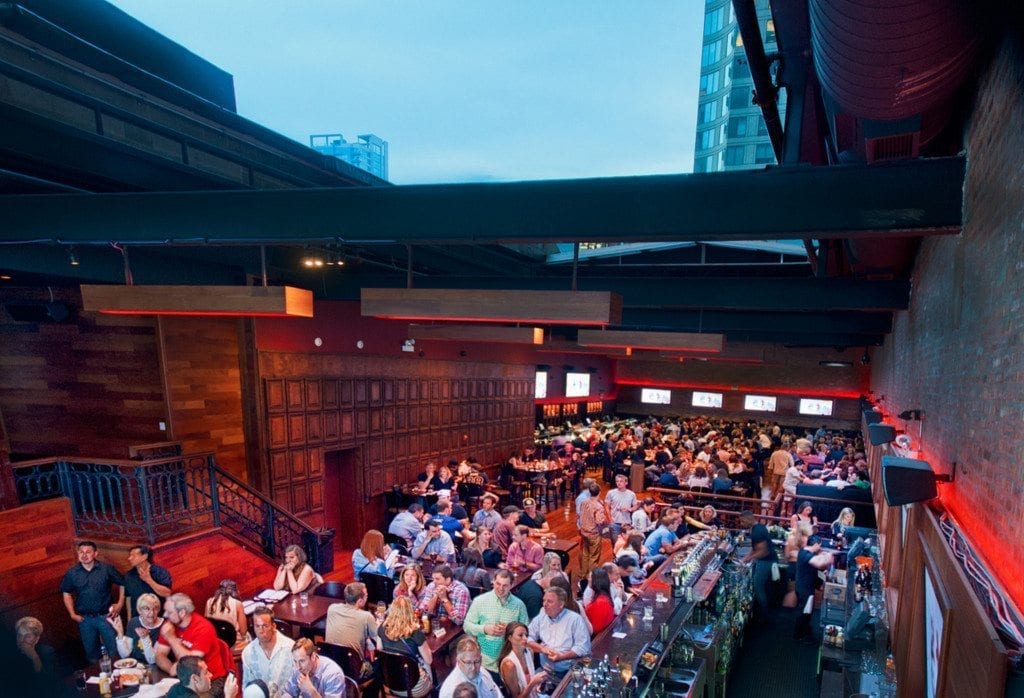 Old Crow Smokehouse
3506 N. Clark St.
Old Crow is a bit of a curveball when compared to the others on this list. Be ready for drinks served in mason jars, BBQ, and whiskey… a whole lotta whiskey.