Some are places you probably go every day…
Most of us have read about HH Holmes in Devil in the White City. Many of us have claimed to see Resurrection Mary asking for a ride on Archer Avenue. A lot of us have hung out in Bachelor's Grove Cemetery hoping to catch sight of a spirit. And pretty much all of us have heard about the ghostly gangsters that linger at Dickens and Clark, the site of the St. Valentine's Day Massacre.
This is classic Midwestern folklore, but there's an entire world of paranormal activity taking place in Chicagoland that often gets untold. After all, Chitown consistently ranks as one of the most haunted cities in America. Both Travel Channel and Rent.com recently listed it in their roundups.
In the spirit of Halloween and the sporadic need for a good, healthy scare, here's a list of seven Chicago-born hauntings you may not know. Some are sad, some are happy, and some are just plain creepy. Younger readers or anyone that scares easily, be warned if you want to sleep tonight!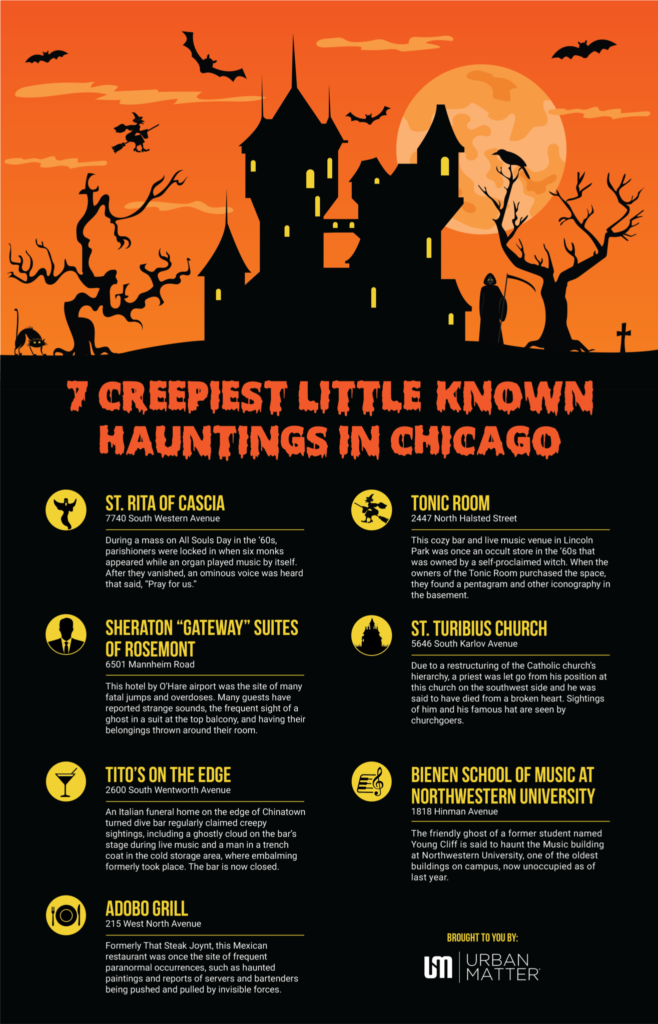 What's your favorite Chicago ghost story? Share in the comments below!