The latest installation: Harry Potter and the Order from the Dinner Menu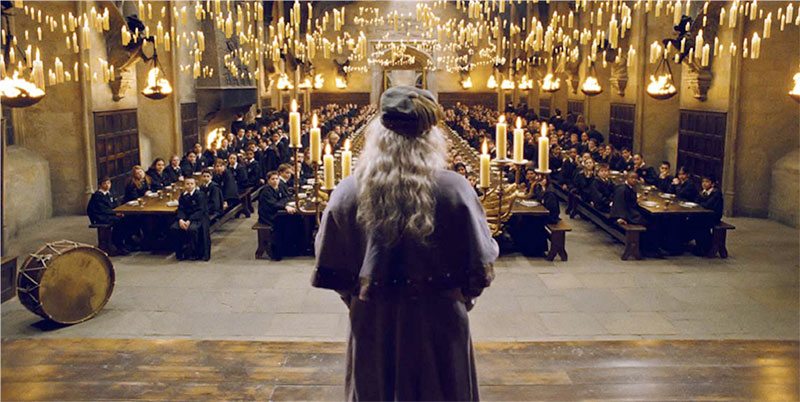 Seems as though the City Winery Expecto! dinner started a trend with the Harry Potter fan community. Visit Ada Street on October 29 and 30 to experience their "Great Hall Halloween Feast." Ada Street is perfect for the event because it's a long dark hall, similar to the famous Diagon Alley in the Harry Potter series.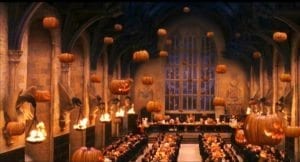 When Harry and his friends skipped Halloween dinner in Year One, they met a troll in the bathroom! So you probably shouldn't skip this one to be safe. Attendees will meet at the Three Broomsticks, sip on Butter Beer, and then will each be sorted into a Hogwarts house. Fans, now's your chance to find out if you really belong in Gryffindor or Slytherin…
If you've ever wanted the chance to really feel like you're enrolled in Hogwarts, this might be the closest you'll ever get! Your ticket will include an exquisite four-course dinner and dessert. There will be themed cocktails straight from the series like Pumpkin Juice, Firewhiskey, and Dementor Antidote. For some magical competition (and a bit of college-style fun), you can even play a game of Quidditch beer pong!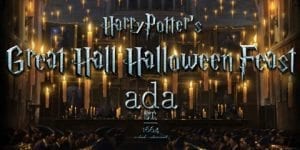 Based on how quickly tickets sold out for City Winery's Harry Potter-themed events, we'd recommend you get your tickets to Ada Street as soon as possible. Tickets for the "Great Hall Halloween Feast" are available on Eventbrite and are currently priced at $75. The restaurant is located at 1664 North Ada Street.
We can't wait to see this trend continue to grow! Which Chicago restaurant will be next to host a dinner for wizards and witches?