As most of Chicago continues to sit in quarantine, many restaurants have been forced to close their dining rooms to their loyal customers, fulfilling orders for delivery and take out only. However, one restaurant in Andersonville is putting a new twist on take-out service. Fans of Hamburger Mary's delicious grub can enjoy Drag Queen Drive-Thru service from Thursday – Sunday.
This revered establishment is one of the many local businesses that have been financially hit by COVID-19. But in an attempt to remain open, even as services are limited, employees continue to bring joy to their loyal customers by fulfilling their carryout order while dressed up in drag!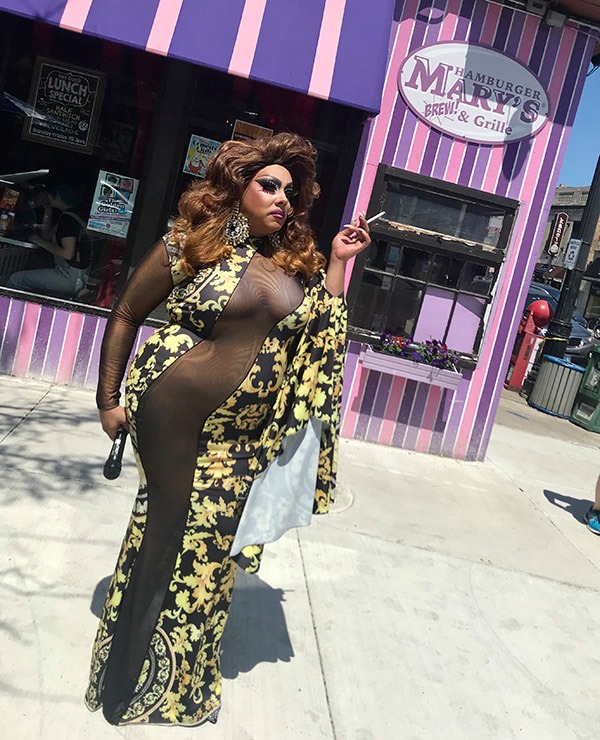 Prior to the epidemic, Hamburger Mary's was not known for their takeout or delivery services but much like every other business, they had to adapt to remain open. Customers that order takeout can expect to receive their order in their car and leave with a smile. Why? Hamburger Mary's employs drag queens, dressed in colorful wigs, dresses, heels, and makeup.
Hamburger Mary's Facebook page details when drag queen drive-thru is available. Even quarantined fans unable to leave their home can continue to enjoy the charisma of the establishment thanks to regularly uploaded videos.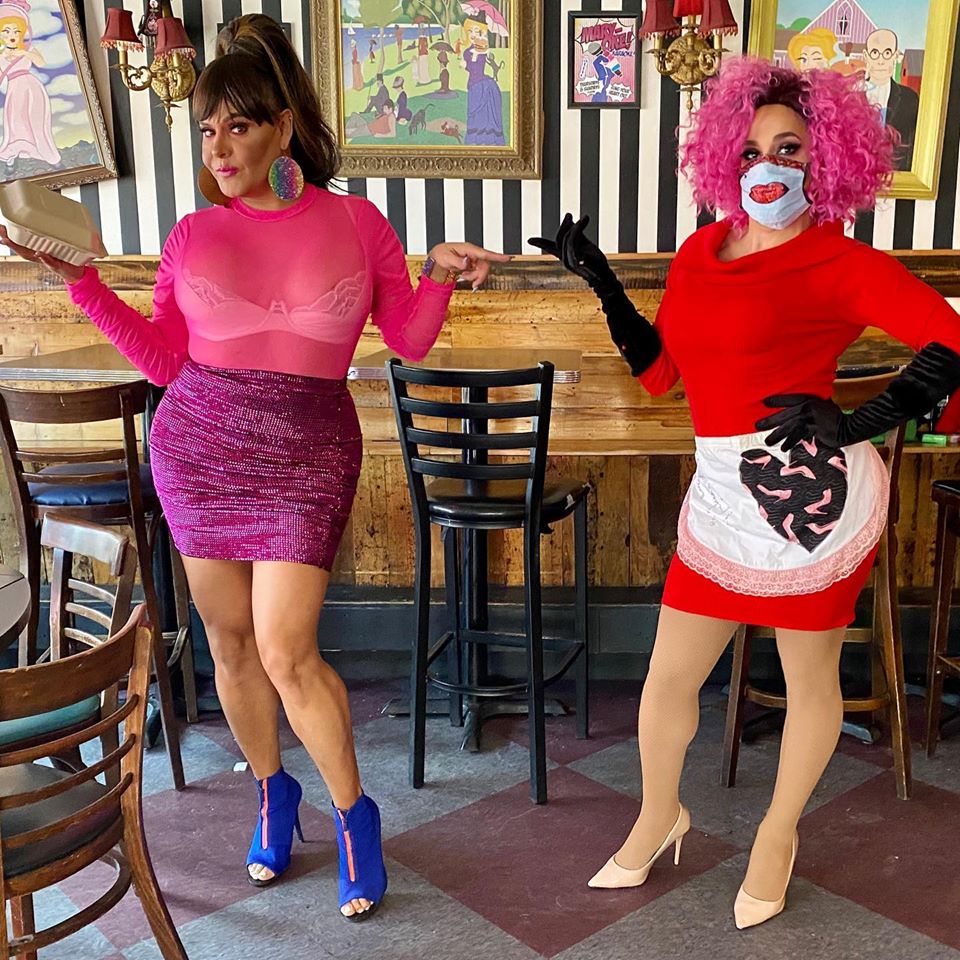 Located on Clark Street just North of Foster Avenue, Hamburger Mary's is a community staple known for its delicious gourmet burgers, cocktails, and house-brewed beers. However, the colorful service and entertainment are what truly make this place special. On an average night, waiters and waitresses are dressed in full drag and stage performances are to be expected. Separate dining rooms allow customers to choose their own adventure. This restaurant is usually booked with many events like trivia, bingo, and cabaret shows. Hamburger Mary's is also known for hosting fundraisers that give back to local Chicagoland charities and organizations.