If you're celebrating Halloween in Chicago this year (I mean, who wouldn't!?), you know there's one must-do activity. Yes. It's sipping a bloody glass with eyeballs floating. This is the time of the year we throw away all our filters and show how far we can go. Without further ado, please take notes and make a list of these must-try spooky Halloween cocktails from Chicago bars across the whole city.
And remember. Send pics. Otherwise, we don't believe you actually had the guts to drink them!
60 E Ontario St, Chicago, IL 60611
SafeHouse Chicago is calling all spies for Halloween cocktails! From 10 am – 2 am on Friday and Saturday night over Halloween weekend, the spy headquarters will be hosting Bond, Boos, & Booze with live music, cocktail specials, and a costume contest! Their spooky Halloween cocktail offerings include:
Witches Brew: vodka, elderflower liqueur, pomegranate juice, lemon juice, simple syrup, and a float of prosecco
Walking Dead: tequila, passion fruit syrup, pineapple juice, lime juice, and simple syrup
Pumpkin Pie Martini: vodka, housemade pumpkin pie mix, and whipped cream
Ina Mae Tavern in Chicago has a complete list of Halloween-inspired cocktails this year to satisfy your vampire, witch, or evil scientist alter-ego! Some must-try spooky drinks include:
Southern Transfusion: a 14oz bag of Ina Mae's crowd-favorite hurricane. Bacardi rum, passion fruit & citrus juices
Black Widow Sangria: Wine blend, seasonal fruit brandy, juices
Witch's Blood Martini: Bombay Sapphire gin, creme de Violette, lemon juice
Additionally, the Halloween Happy Hour @ Ina Mae is listed as follows:
Friday, October 14th: 4-6 PM – Half off Halloween cocktail menu; Live music 7-10 PM – $10 Halloween cocktails
Sunday, October 16th: 12-3 PM – Half off Halloween cocktail menu
Thursday, October 20th: Live music at 7 PM + $10 Halloween cocktails
Friday, October 21st: 4-6 PM – Half off Halloween cocktail menu; Tarot card reader 6-8 PM; DJ at 9 PM
Thursday, October 27th: Live music @ 7 PM + $10 Halloween cocktails
Friday, October 28th: 4-6 PM – Half off Halloween cocktail menu; 4 Star Band Jazz Funeral at 6 PM
330 N Wabash Ave, Chicago, IL 60611
Travelle at The Langham just rolled out new spooky, Stranger Things themed cocktails for Halloween. They're also throwing a Stranger Things party on October 29th at Travelle, decked out with a huge Demogorgon balloon head towering the bar. You'll have to try to find out how the cocktails actually taste, but here are some hints: Eggos, Eleven, and the Upside Down.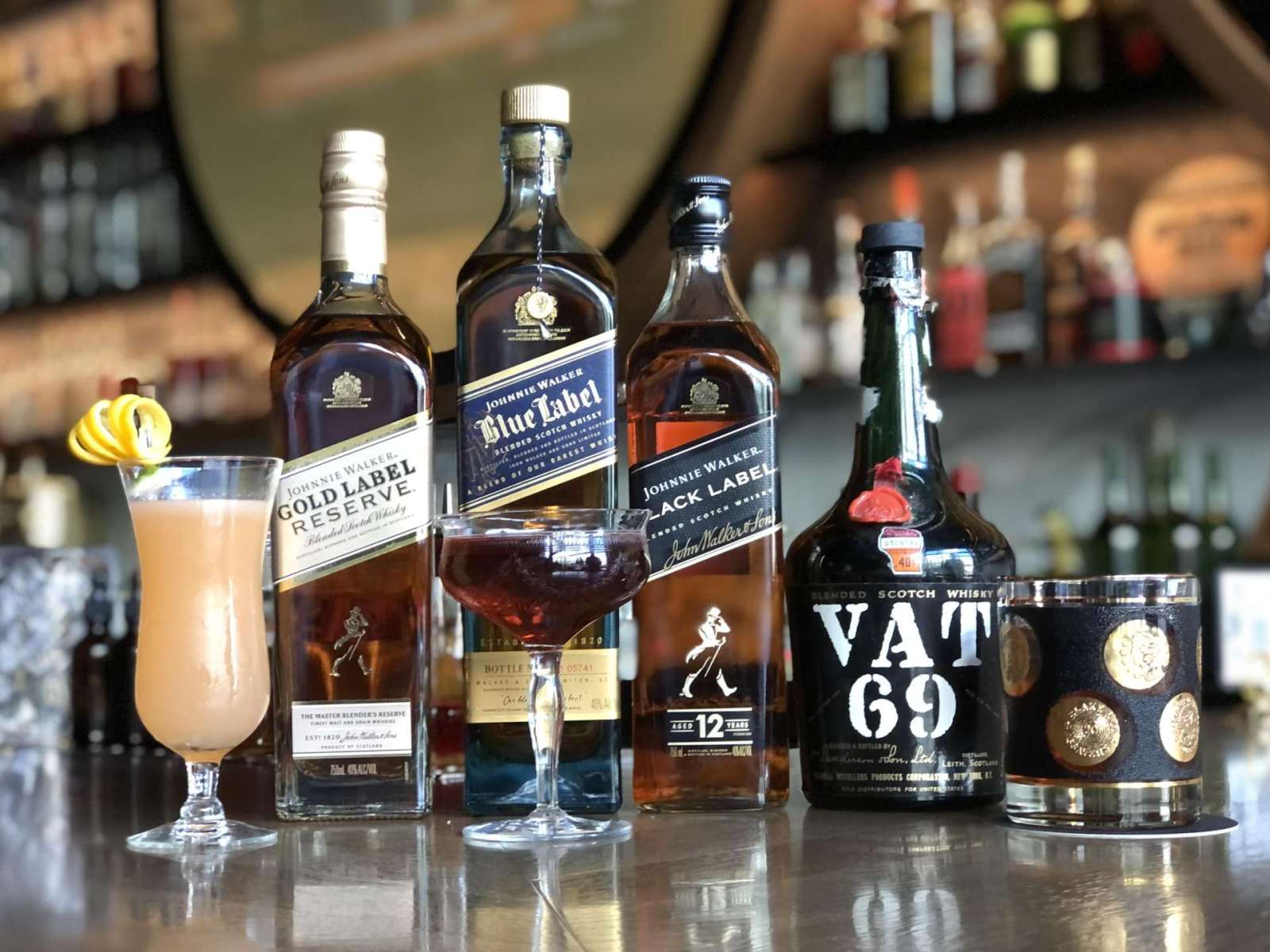 3632 N Clark St, Chicago, IL 60613
Check out Modercai's spooky cocktail offerings this Halloween if you're tired of seeing the same style because they're adding an elegant touch to their seasonal offerings! Specialty cocktails include:
Penicillin: Johnnie Walker Black Label, Lagavulin, pineapple, jiaogulan honey, ginger
Worm Burner: Johnnie Walker Gold Label, cynar 70, Cocchi VDT, angostura, coffee bitters
Vintage Rusty Nail: Johnnie Walker Blue Label, 1960's vat 69, 1980's Drambuie, 1980's cynar, Peychaud's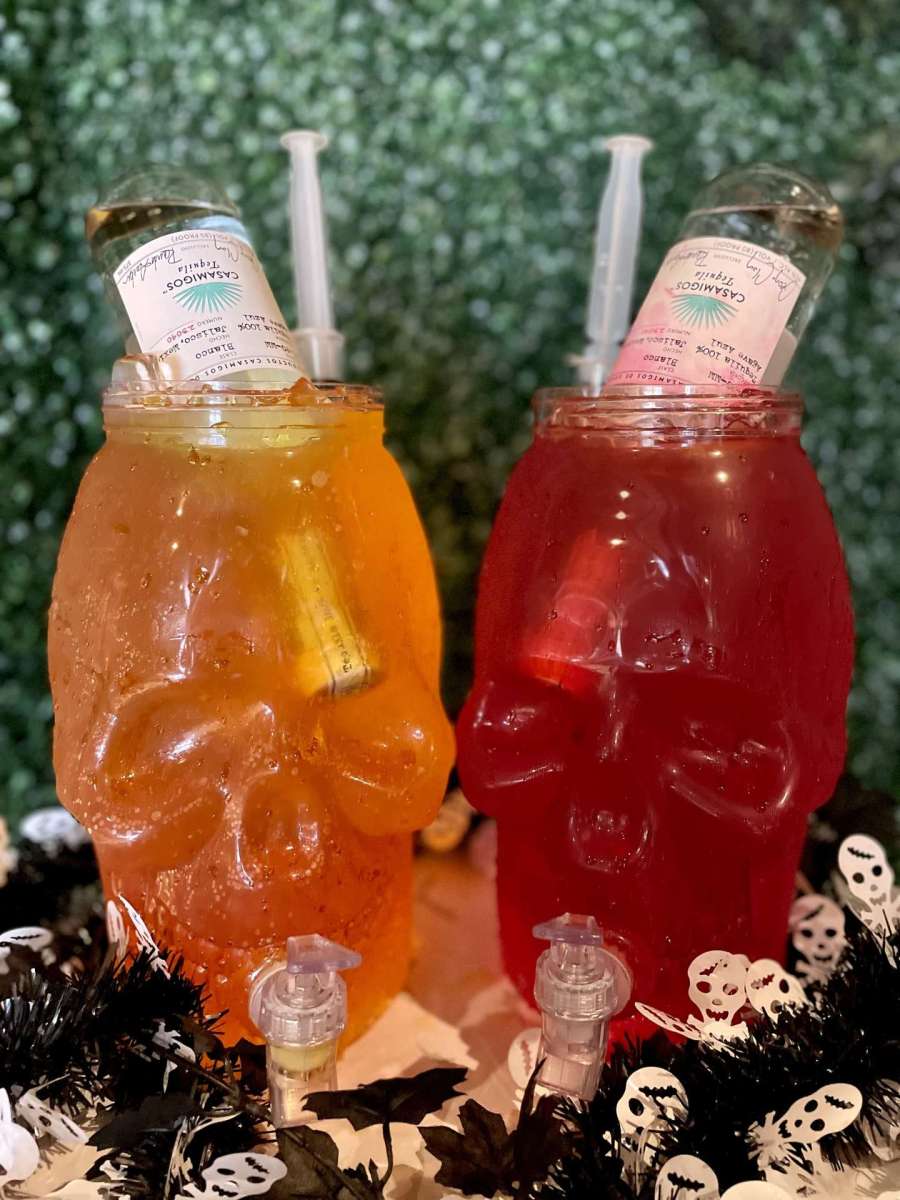 110 W Hubbard St, Chicago, IL 60654
Spend your Halloween at Hubbard Inn drinking all the scaries away. Join Hubbard Inn this Halloween as they offer two large format margaritas, the serving skull is perfect for 6-8 guests. Monster Mash Mango Margarita ($80), mango puree, passion fruit juice, triple sec, lime juice, soda water, topped with a 375ml bottle of Casamigos Blanco. Nightmare On Hubbard Street Strawberry Margarita ($80), strawberry puree, a splash of orange juice, triple sec, lime juice, soda water, topped with a 375ml bottle of Casamigos Blanco. Available Monday, October 31, from 4 p.m. to close.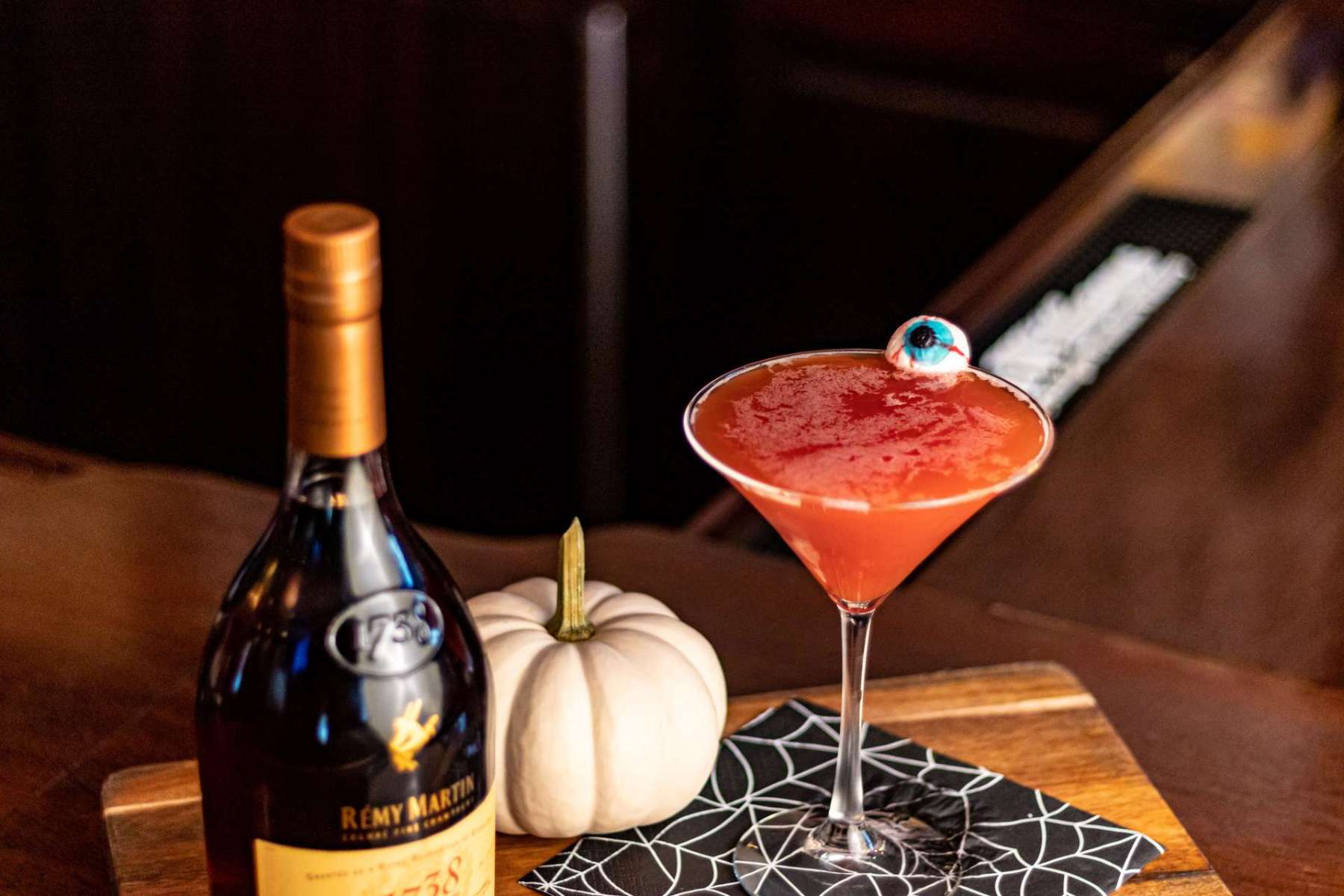 500 N Franklin St, Chicago, IL 60654
Start your evening with sips of The Blood Orange Sidecar Cocktail ($15), a blend of Rémy Martin 1738 Cognac, Blood Orange infusion, Cointreau, and fresh lemon juice topped with a festive gummy eyeball. You will also get a free tiramisu (with your entree) from Thursday, October 27 through Monday, October 31 if you show up in your costume!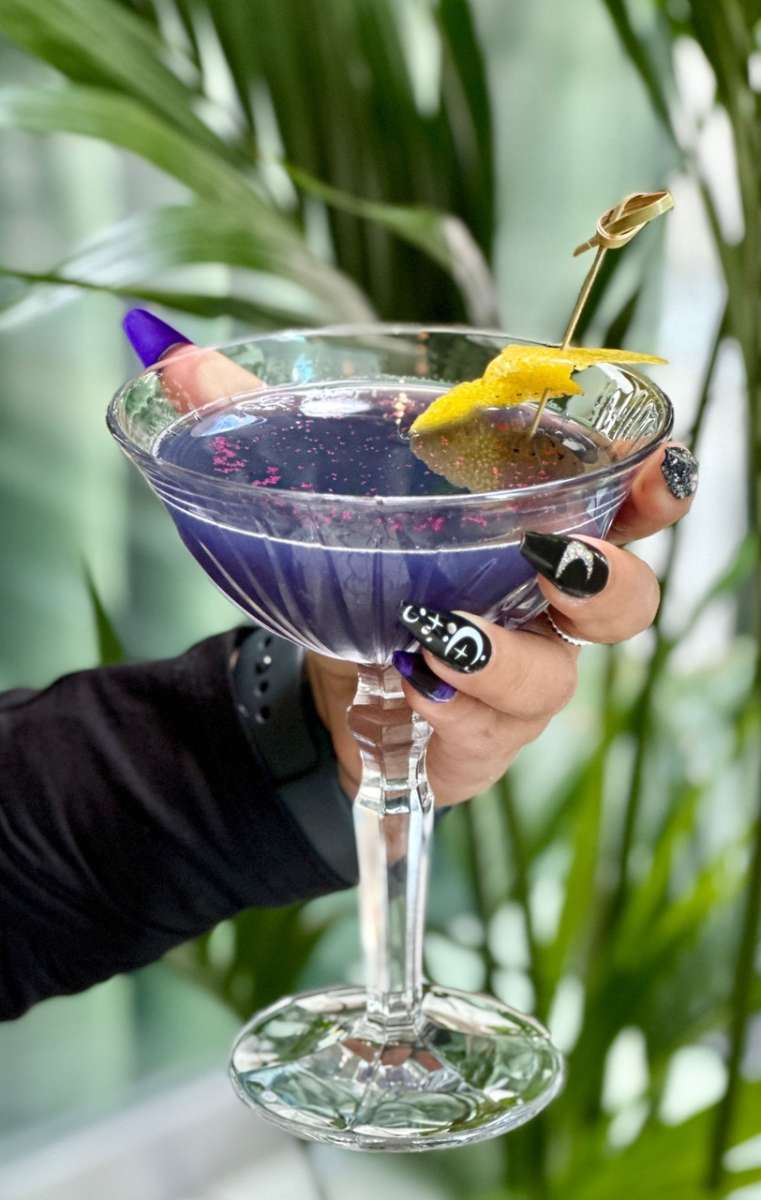 224 N Michigan Ave, Chicago, IL 60601
Venteux won our hearts with what's probably the prettiest spooky cocktail this year. The Maleficent Martini is inspired by Angelina Jolie's portrayal of the classic Disney villain, whose sinister (and sultry) appearance is misunderstood and whose true nature is unknown. Underneath the mischievous purple hue, courtesy of Empress Gin, and swirling edible glitter, lies a bright and bubbly cocktail with a gentle, berry-forward sweetness. Available through October for $16.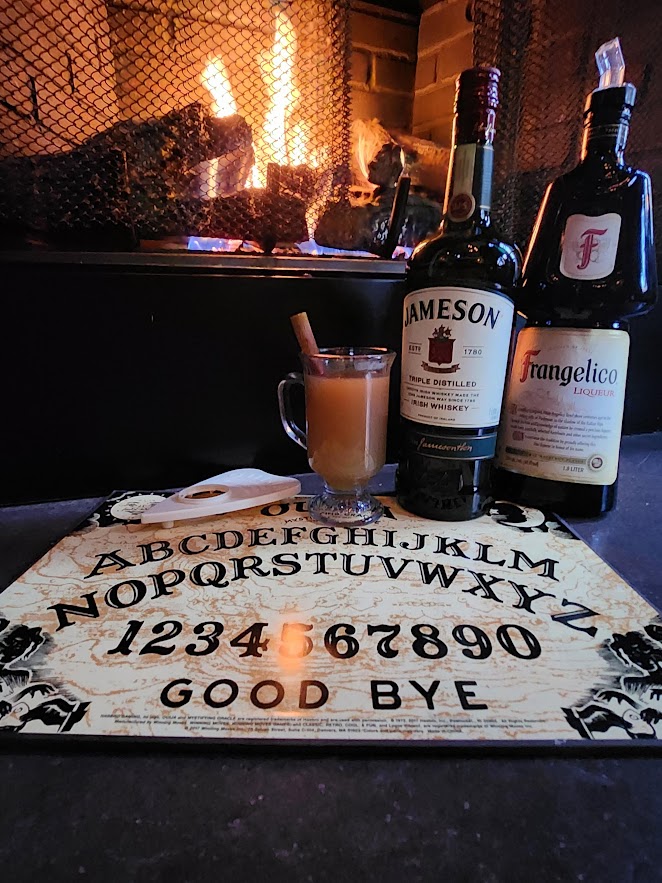 1910 N Milwaukee Ave, Chicago, IL 60647
'Tis the season for fireside sippers, seances, and ouija board gathering is here, and Remedy in Bucktown has the perfect cocktail just for that. The Super Speedy Cider Squeezy is a simple yet tasty concoction of Jameson Irish Whiskey, Frangelico, and hot apple cider. As one of the few hot spooky cocktails in Chicago this year, it sure is to bring comfort and thrills all together.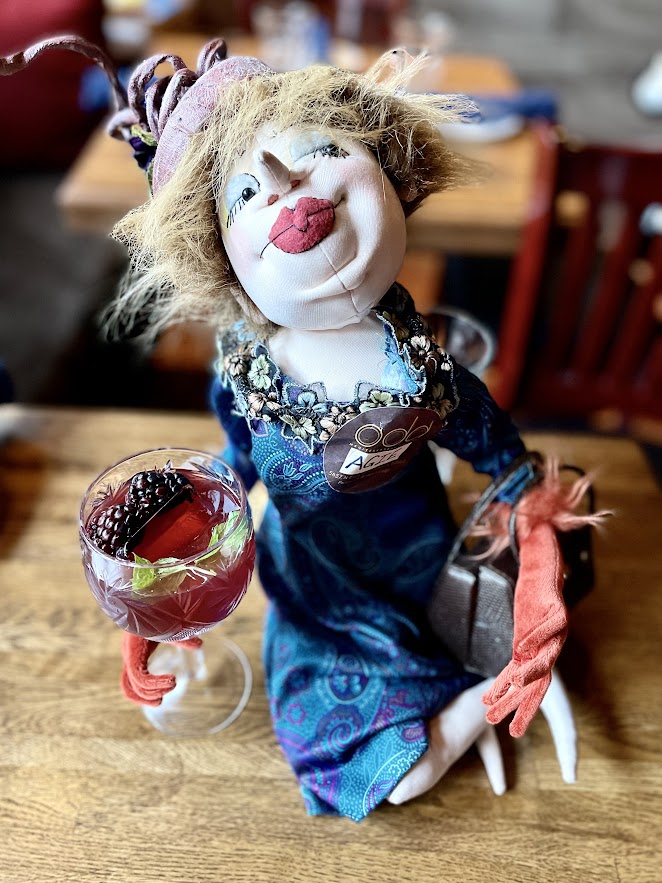 5657 N Clark St., Chicago IL 60660
Inspired by Halloween, Oda Mediterranean in Andersonville has created a spooky cocktail special available for the month of October. Made in honor of Oda's resident doll, Agness, Agie's Potion features black rice-infused vodka, pomegranate juice, peach schnapps, lemon juice, and edible glitter, and is available for $8.
Owner and Chef Marina Cardak found the doll, Agness (Agie), in an antique store in Andersonville around the time that they opened Oda Mediterranean. Since then Agie can be seen posing around the restaurant and showcasing Oda's menu.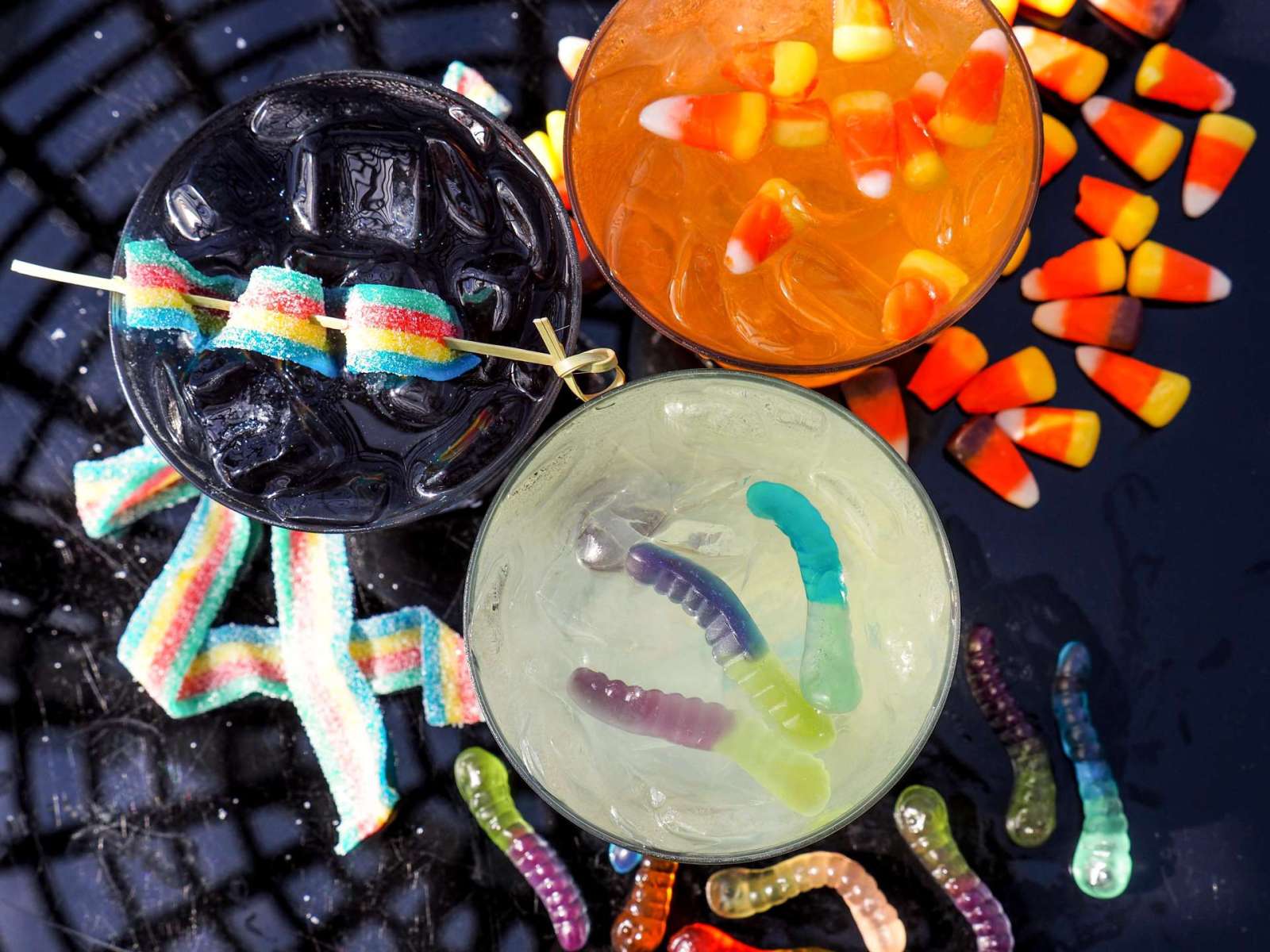 1608 N Wells St, Chicago, IL 60614
The never-ending all-day party scape rooftop above world-famous comedy enclave The Second City is offering Halloween-themed cocktails, which include I Want Candy (candy corn Casamigos, vanilla vodka, triple sec, lime juice), Monster Mash (gin, cocalero, honey, lime juice) and Taste the Rainbow (skittles rum, simple syrup, lime juice).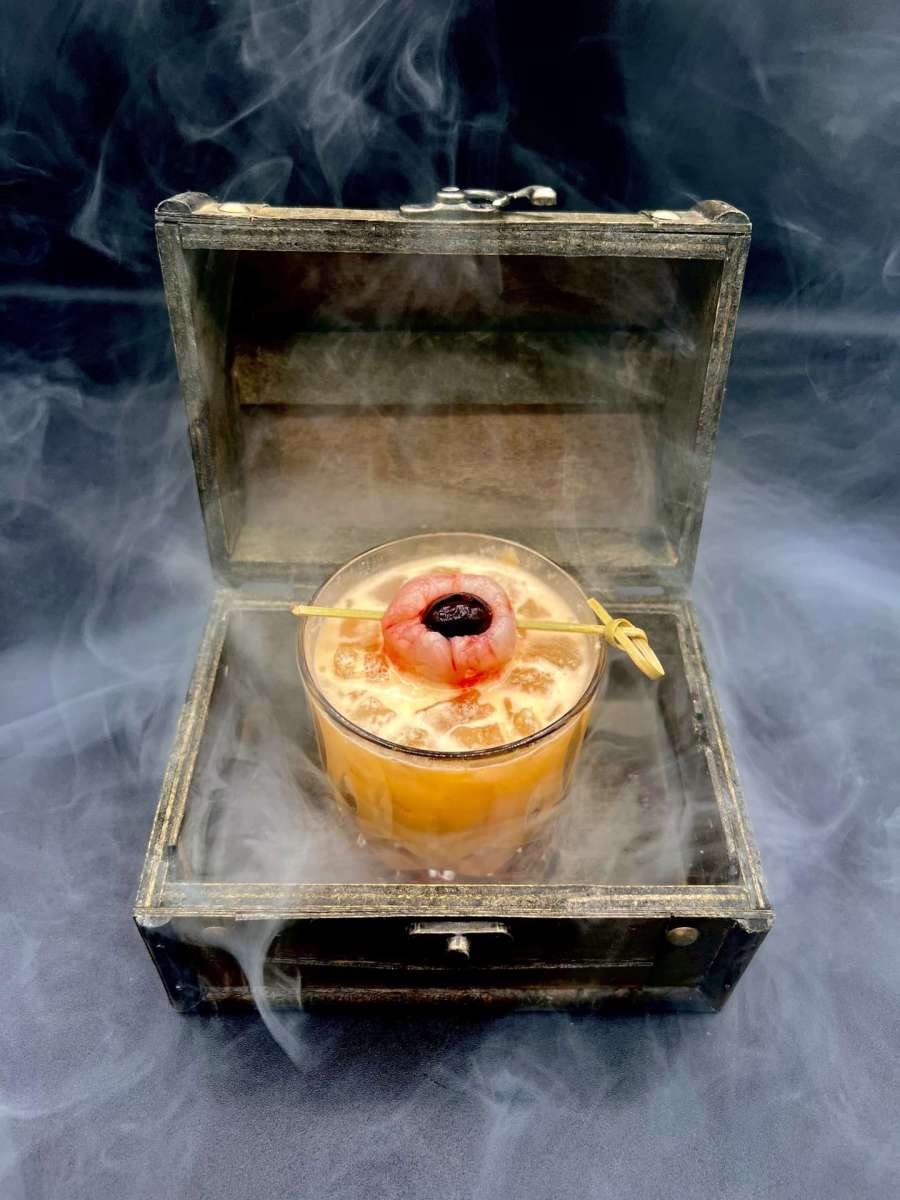 1828 Oakbrook Center, Oak Brook, IL 60523
Not a bar, but probably the creepiest drink this year. Puttshack Oakbrook, the world's first and only upscale, tech-infused mini golf experience, will be offering a Boo'sy cocktail this season including the Spooky PainKiller, complete with Pusser's British Navy Rum, Stroh 160 Overproof Rum, fresh orange & pineapple juices, grenadine, coconut cream, and lychee and olive eyeball served in a nutmeg smoke filled wooden chest.
Featured Image: Ina Mae Tavern