Get up close and personal with people that are thousands of miles away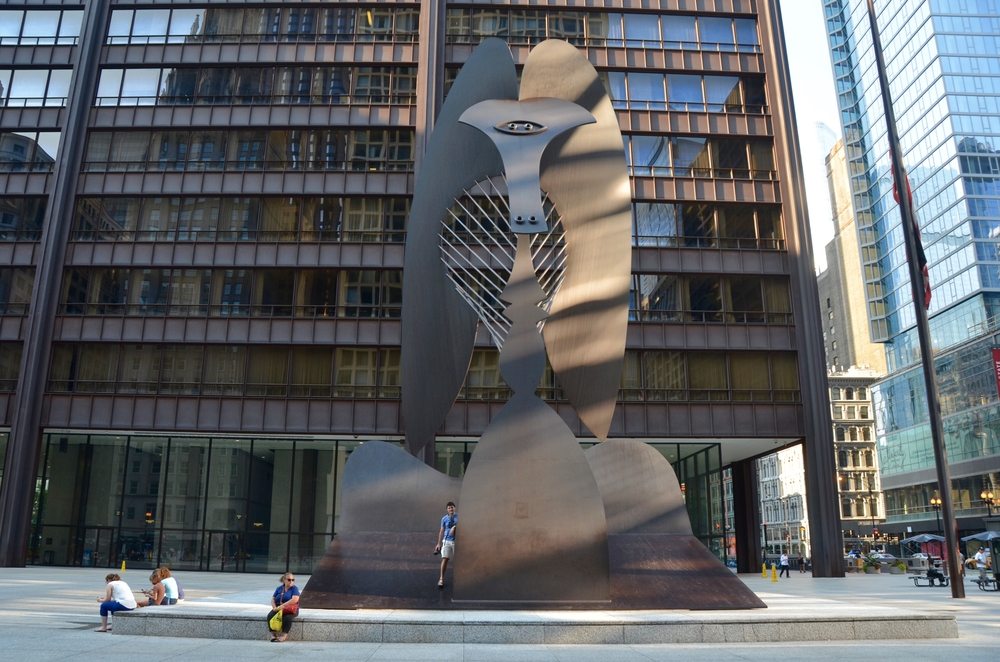 During Chicago Ideas Week (October 12 – 23), Chicago's Daley Plaza will be transformed into a global access point for residents to connect with people from around the world. Basically, we're looking at a giant Skype right here in Chicago! This global communication portal will give people video access to other portals that are hosted around the world, including Mexico City, Palestine, Afghanistan, Rwanda, Myanmar, and more.
How awesome will it be to talk to someone across the world in real time? This 'portal' will be hard to miss, as it's a gold, full-body length container allowing visitors to immerse themselves and connect with others all over the globe. If you've ever wanted to travel and don't have the funds, this is a great alternative.
We know what you're thinking: Who will I meet and what will I say? No need to worry, this isn't an interview. Although one-on-one exchanges are an option, the exchange will typically be a group activity with open and public interactions. There will be a large screen and speakers to make you feel like you are actually in another country.
Pretty futuristic stuff, huh? This could be a major step in evolving how we as a society communicate across long distances. Can't wait to see what else is cooked up at Chicago Ideas Week!
We think this is an awesome idea and already reserved our tickets. Click here to RSVP and for more information.
In the meantime, check out this cool preview video below.