GoHealth is a technology company that makes it easier for people to buy, sell, and utilize health insurance. The nationally recognized insurance provider currently shares the 19th spot with Google on Built in Chicago's newly released list of Top 100 Digital Companies.  As a powerhouse business with a location in River North, we reached out to them for an exclusive interview for employee takes on the company, the area, and advice. We thought it would be cool to share takes from the top in addition to the local perspective. Here's what we got from Shane Cruz, their CTO, and Aman Bhurji, Software Engineer.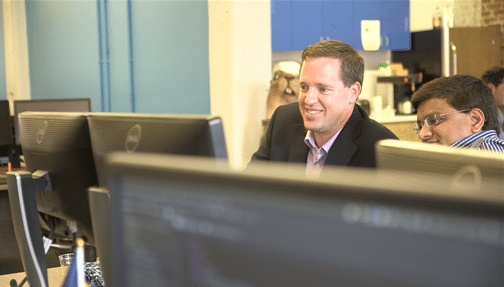 Shane Cruz, GoHealth Chief Technology Officer
What do you enjoy about working at GoHealth?
GoHealth strikes the perfect balance between small and large company atmospheres.  We have the feel and agility of a startup, but the stability of a much larger organization.  We are also working towards a great cause: to help improve healthcare in the United States. 
How would you describe GoHealth's Culture?
GoHealth provides a culture that allows people to experience new things, grow their abilities and feel valued. Our environment drives rapid personal and professional growth that is hard to match elsewhere.  People can learn more from their experience in one year at GoHealth than they can in several years at other companies.
At GoHealth, we measure the success of our employees based on performance and results – not the number of hours they spend at their desk. Our team embraces that work hard/play hard mentality, which is why we've been able to offer an unlimited vacation policy and continue to grow our business.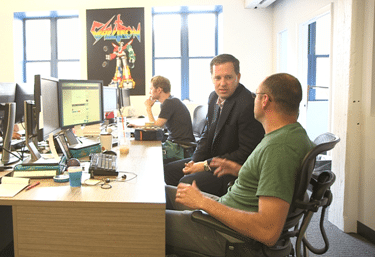 Advice for people looking for a technology job?
We look for people who are passionate about everything they do and thrive in a fast-paced environment. We believe intellectual curiosity, strong problem-solving skills and teamwork are far more valuable than skills with any specific technology.
What is it like to work in River North?
Working in River North is fantastic. The location is accessible and close to some of the city's best restaurants, residences, and entertainment. There's a different vibe here compared to the loop. The energy draws like-minded individuals to the area and creates a strong sense of community. 
Some have described River North as the next Silicon Valley. With the increasing amount of businesses moving into the area, do you feel like you're a part of something special?
River North's tech community has incredible momentum and it is exciting to be a part of it. The startup scene is unique because even though the companies in River North are well funded, there is not an abundance of over-funded companies.  This leads to environments that cultivate an entrepreneurial spirit and understand the value of bootstrapping and enable people to find a way to get things done when there is not a seemingly endless amount of money.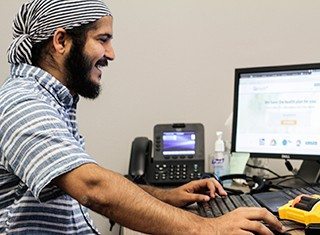 Aman Bhurji, GoHealth Software Engineer
Tell us about yourself
I joined GoHealth in spring of 2014. In my role, I guide a team of engineers to design and implement the code for insurance application processes. When I am not working, you can find me biking or reading. 
How would you describe the GoHealth Culture?
The people at GoHealth create an exciting energy, and adaptability is important to us. We remain nimble so we can seize opportunities and quickly meet our clients' and customers' needs. There are some great perks too, which help create a positive environment, like a flexible schedule with unlimited vacation days and a casual dress code.
What's your favorite part of working at GoHealth?
GoHealth helps you grow at your own pace and provides opportunities to grow both laterally and vertically, depending on your preference.
What is it like to work in River North?
The location is awesome because it's close to everything and I can bike to work. There are cool restaurants all around the office, which is perfect for grabbing lunch with co-workers.
Do you have any advice for someone looking to land a job at a tech company?
Be passionate, confident and eager to learn. Companies want to know that you'll mesh well with the existing team, so it's also important to be expressive during an interview. That way you give people a sense of your personality and thought process.
Some have described River North as the next Silicon Valley. With the increasing amount of businesses moving into the area, do you feel like you're a part of something special?
It is definitely an exciting time for tech in Chicago. The companies in River North are using technology to solve real problems and improve people's lives. For example, at GoHealth we are taking something incredibly complex – health insurance shopping – and making it easier for people to make smart choices. People across the country are taking note of the impact we are making, and it feels good to be a part of that.