The iconic activist set the bar for the rest of the festival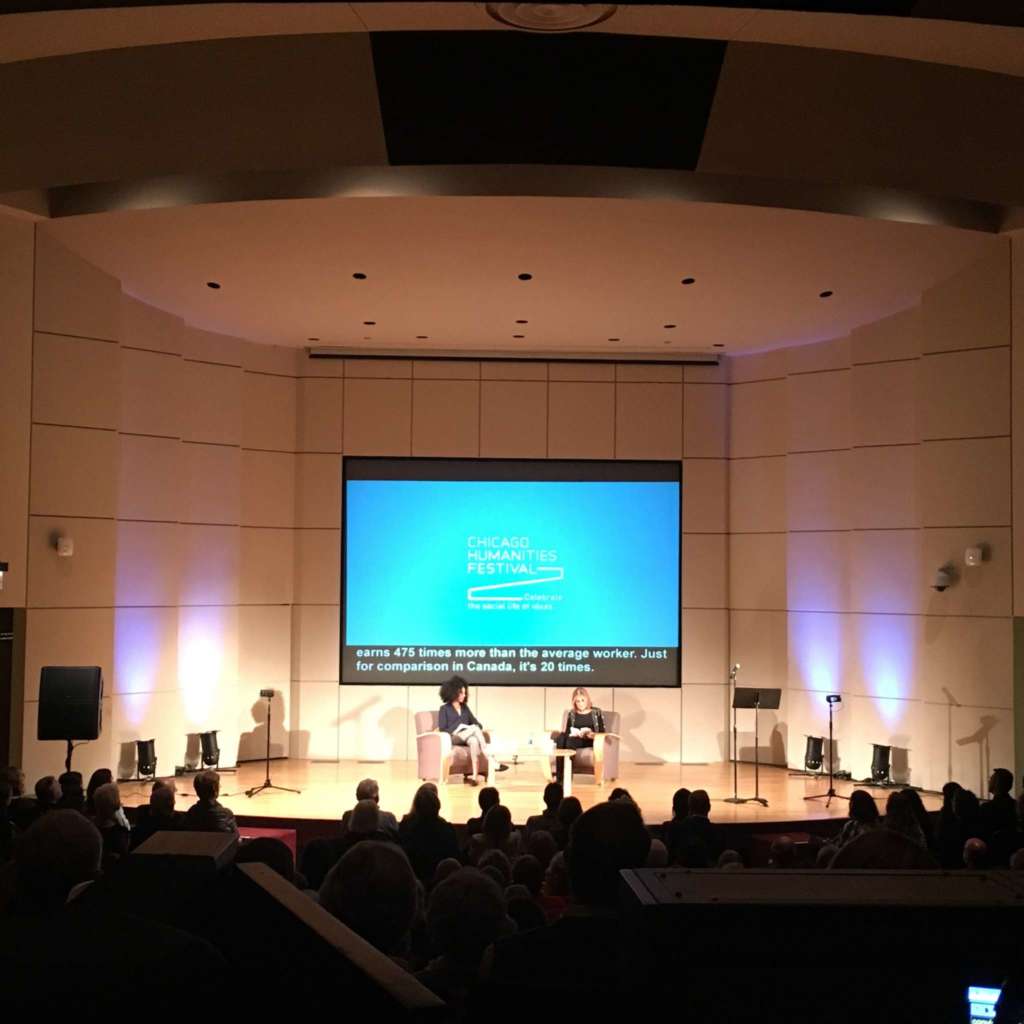 Last night, social activist Gloria Steinem spoke to a full house at Northwestern University Law School, kicking off the 27th annual Chicago Humanities Festival. The women's movement leader read from her book, My Life on the Road, and participated in an engaging one-hour Q&A discussion, led by political activist, Page May.
When asked to list five things she would tell men regarding feminism, Steinem said the first thing she would tell men to do is consider every aspect of themselves and how they would have been impacted if they had instead been born female.
Steinem also went on the explain that feminism isn't just about freeing women. It's about freeing everyone. "Eliminating gender stereotypes," she states, "also frees men from the boxed in roles that our culture has established for them."
Chicago Humanities Festival
The event marks the opening of the fall fest, which will run from Saturday, October 29 through Saturday, November 12. Also known as Fallfest/16: Speed, CHF will feature more than 100 events by prominent artists, authors, historians, scientists, and cultural commentators including Dan Savage, Maureen Dowd, Trevor Noah, and Jonathan Lethem.
"This fall, our festival will take stock of how rapidly, and sometimes how slowly, changes in our society take place," says Thoma Artistic Director Jonathan Elmer. "Whether they are discussing social change, like the sudden social acceptance of gay rights, or technological acceleration, like the prospect of driverless cars on our roads later this month, our presenters will deepen and complicate how each of us thinks about transformational change."
Festival Details
Although many events are sold out, there are still quite a few that are not. To access the full list of events and purchase tickets visit the festival's event page. Tickets can also be purchased by calling the box office at (312) 494-9505 and range from $5–$50 depending on the event.
An extensive guide to the books of the festival is also available. Helpful to know, this year CHF is working in partnership with Unabridged Bookstore and Seminary Co-op, who will both offer a 10% discount to CHF Members all year.