The Global Citizen Festival has been around since 2012, highlighting major artists that grace the stage while raising awareness of the extreme poverty conditions that many people are still experiencing today, to policy makers in an attempt to eradicate global poverty by the year 2030. This year's festival will be held on September 23 at Central Park on the Great Lawn. This is a free ticketed event where concert goers will be able to earn tickets through their Global Citizen app.
Concert goers can score tickets to the festival by using their mobile device to keep record of the rewards given through activist contribution that will be tallied up on a point-based system. The Global Citizen advocacy team works towards growing the number of people that are putting forward the effort to end extreme poverty within a generation.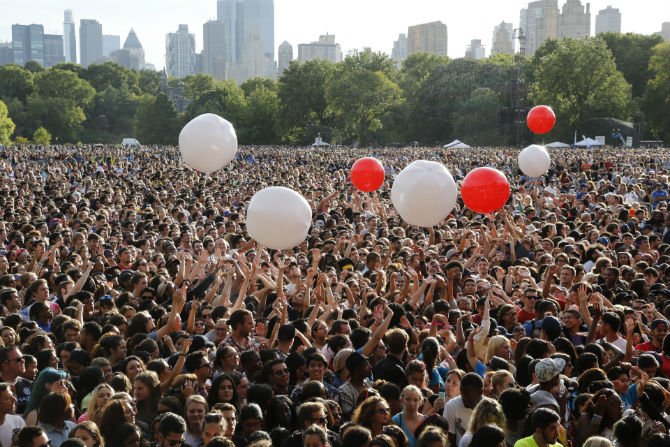 What You Need To Know
There will be  appearances by Stevie Wonder, Green Day, The Killers, The Lumineers, The Chainsmokers and more. Guest appearances will be made by Alessia Cara, Big Sean, Andra Day and Pharrell Williams.
To be apart of the initiative, sign up at globalcitizenfestival.com or download the Global Citizen app via Google Play or the App Store.
Participants can start earning points by tweeting, sharing via social media about issues surrounding poverty, signing a petition, sending emails to world leaders, and much more.
All of the action will take place in the app. Once the user has reached 13 points from the festival actions, you can enter a drawing to win tickets to the festival.
Every two weeks there will be a new ticket winner and another challenge will be launched for the Global Citizens to help solve.
The concert will begin 4pm and end at 10pm, according to globalcitizen.org. If you would like to find out more information about the concert and its location, please visit the Global Citizen website.
For more information check out this video from the Global Citizen Organization: