Picture this:
It's Friday. 5 pm hits and you've officially conquered another busy week of work. You survey your minor battle wounds (a chipped nail, a cracked Starbucks tumbler), and come to the conclusion that you're wayyy overdue for girls night out.
So text your girls and swap out your kitten heels for stilettos, because you're going out!
It's been so long, though… where do you even start?
No worries ladies, we've got your back! From killer outfits to your well-deserved mani/pedi and the perfect night scene, take on the city with your besties with our quick guide to the perfect girls night out in Chicago!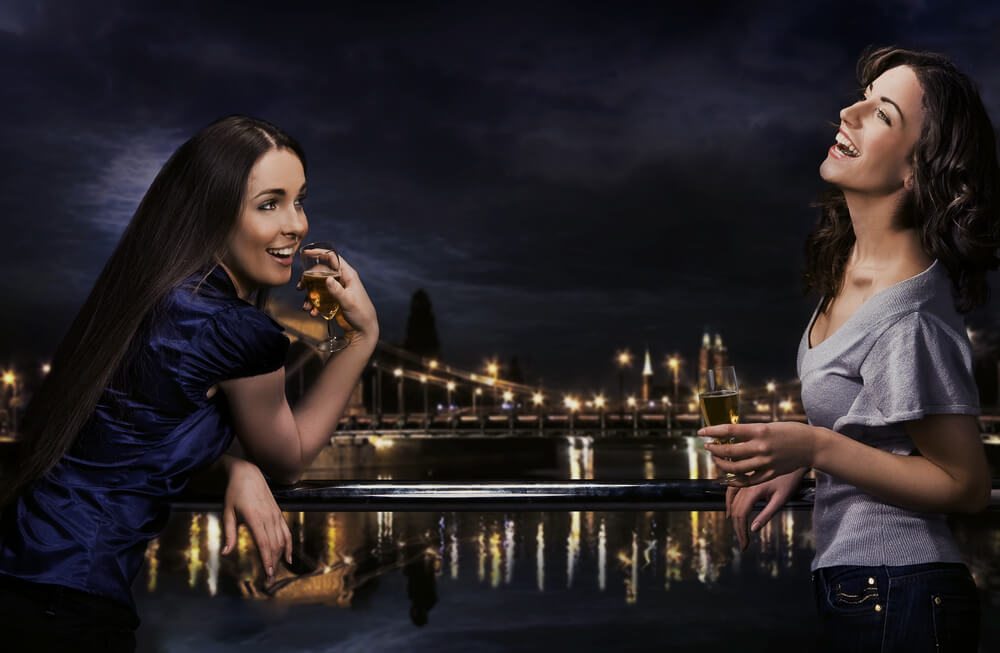 Mani/Pedi & Relaxation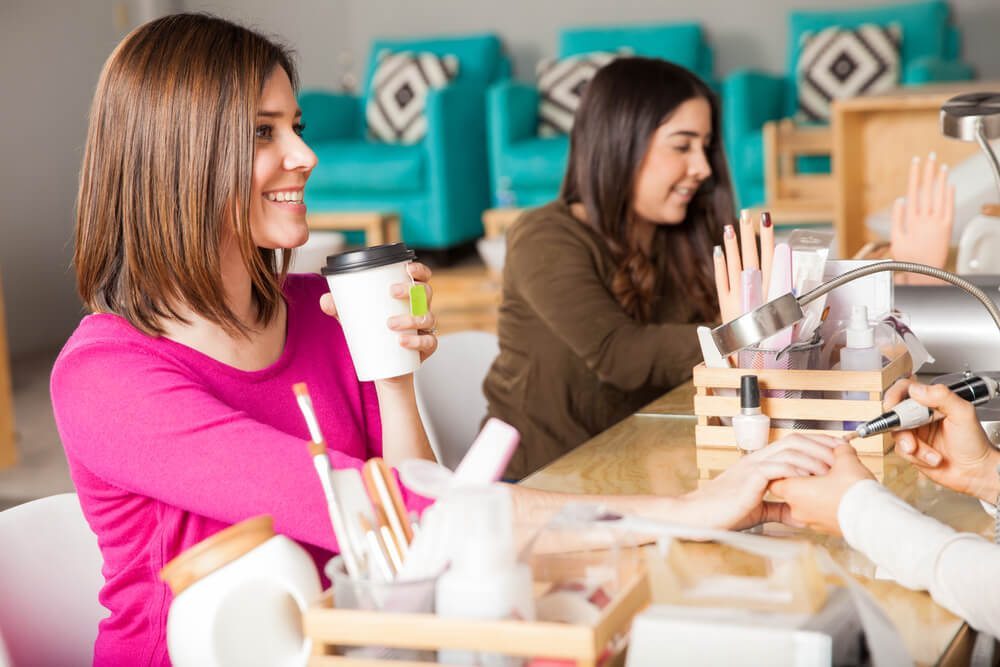 First off, we have to take care of that chipped manicure.
Where: Fuga Salon & Spa | 3853 N Southport Ave, Chicago (Wrigleyville)
Why: It's so much more than a salon. It's basically a beauty resort.
Of course, you can choose a classic mani, but that's probably the reason why your nail chipped. We recommend the shellac manicure, which should last for two weeks (just long enough for your next weekend adventure – girls night out, pt. 2?)
We also have to make sure that your transition from kitten heels to stilettos is flawless, so we recommend the paraffin foot treatment to soften and smooth your skin.
Then, finish off with a classic french pedicure.
But before you go, explore the rest of what Fuga has to offer. Besides manis, pedis, and waxing, you can also indulge in a full spa experience with a Fuga Escape. Choose the Fountain of Youth Escape for a 60-minute facial, body scrub, conditioning treatment, and blow-dry.
They also have an espresso bar and a marble steam shower.
I mean, we wouldn't blame you for ending your girls night out here because this salon is jam-packed with amazingness. BUT, we've got the killer outfit destination and some of the best night spots for ladies.
The Killer Outfit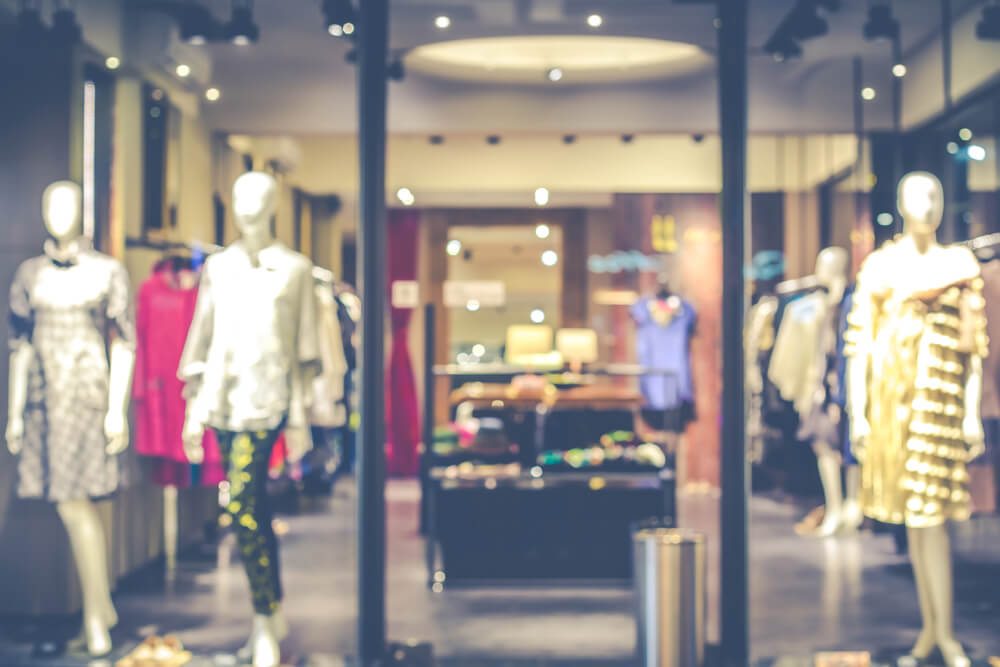 Where: Fox's Designer Off Price | Downtown – The Loop | 7 W. Madison, Chicago
Why: Boutique. New location. Reasonable prices.
After pampering yourself with the girls, you have to make a statement with the perfect outfit.
Fox's Designer Off Price is a boutique, so you can avoid competing with all the other girls' mall buys. Their new downtown location offers unique, designer clothing at great prices. You can scoop up everything here, including your pumps and clutch.
The Outings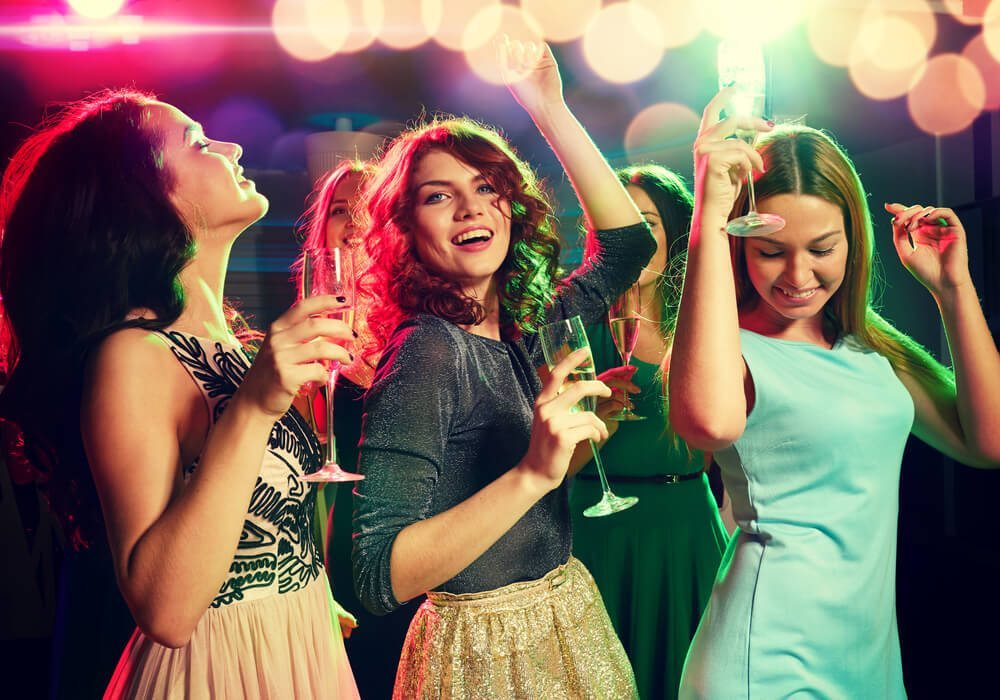 Dancing
Where: Beauty Bar | 1444 W Chicago Ave., Chicago
Why: It's the ultimate beauty and fun package.
So, maybe instead of prepping for your girls night out, you came home from your long day at work and crashed. It's okay, it happens to the best of us. Beauty Bar is the perfect, convenient solution for beauty and fun. Before midnight, you can enjoy manis and martinis, then dance the night away right after. Who wouldn't enjoy this all-in-one destination?
Check out more dance clubs here.
Lounge
Where: ZED451 | 739 N Clark St., Chicago
Why: Rooftop chillin' for the beautiful summer nights.
Enjoy a classy night and the views of Chicago on the rooftop with the girls at ZED145. They have a variety of drink selections including fan favorites like fruity martinis and wine and champagne flights.
Sip & Paint
Where: Arts n Spirits | 1921 N. Damen Ave., Chicago
Why: Chicago-themed painting while sipping the drink of your choice.
If you and the girls are looking for more of a mellow night, bring your favorite bottle of wine and paint away. Embrace a full Chicago-themed girls night out experience by painting the Chicago skyline or sunsets.
Now that you and your girls have been pampered, looked amazing in your outfits, and killed the night scene, your girls night out is complete!
Feel free to leave us your quick tips on how you and your girls take on the city below!