Disregard the opening song of A Gentleman's Guide to Love & Murder at Porchlight Theatre when they suggest you depart the theatre immediately. Prepare to laugh your head off instead as this is one production where you'll want to stay until the curtain closes!
This killer comedy stars the Jefferson Award-winning Matt Crowle, who plays eight different members of the D'Ysquith Family, all standing in front of him to inherit the family fortune. With music by Stephen Lutvak, lyrics by Robert L. Freedman and Steven Lutvak, and a Tony Award-winning book by Robert L. Freedman, the show was the recipient of the 2014 Tony Award for Best Musical. Credits also go to Stephen Schellhardt for absolutely spot-on direction and choreography with a live orchestra under the musical direction by Andra Velis Simon.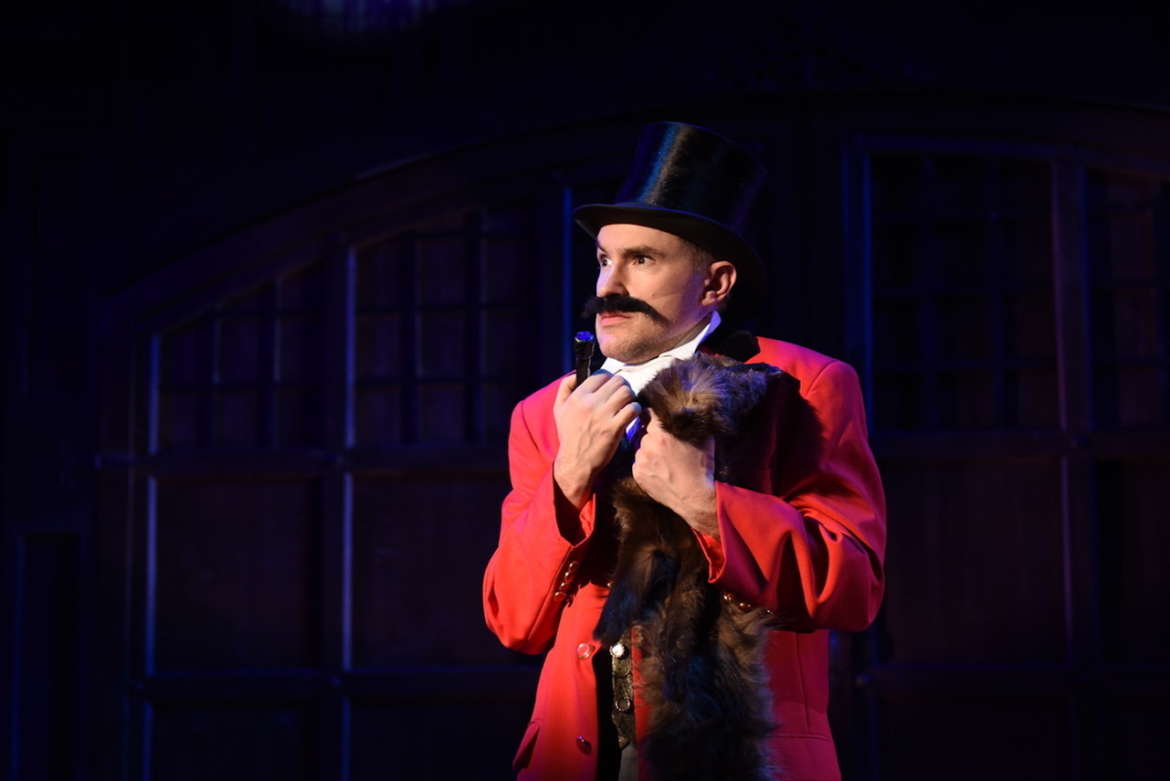 This hilarious musical comedy tells the story of Monty Navarro, a conniving, down-on-his-luck Englishman who finds out he stands to inherit the earldom of Highhurst and substantial wealth if only he could eliminate his eight pesky relatives who stand in his way. Quickly as you can imagine, things start to go awry. But Navarro must keep on his toes with both his mistress and his fiancée… and not get put in jail.
Andres Enriquez as Navarro plays the opportunist with style and humor. Emily Goldberg (Sibella Hallward) and Ann Delaney (Phoebe D'Ysquith) play the women in his life with exquisite operatic voices that will take your breath away. But it's the amazing Crowle who steals the show, playing both men and women. And those darting eyes… hysterical!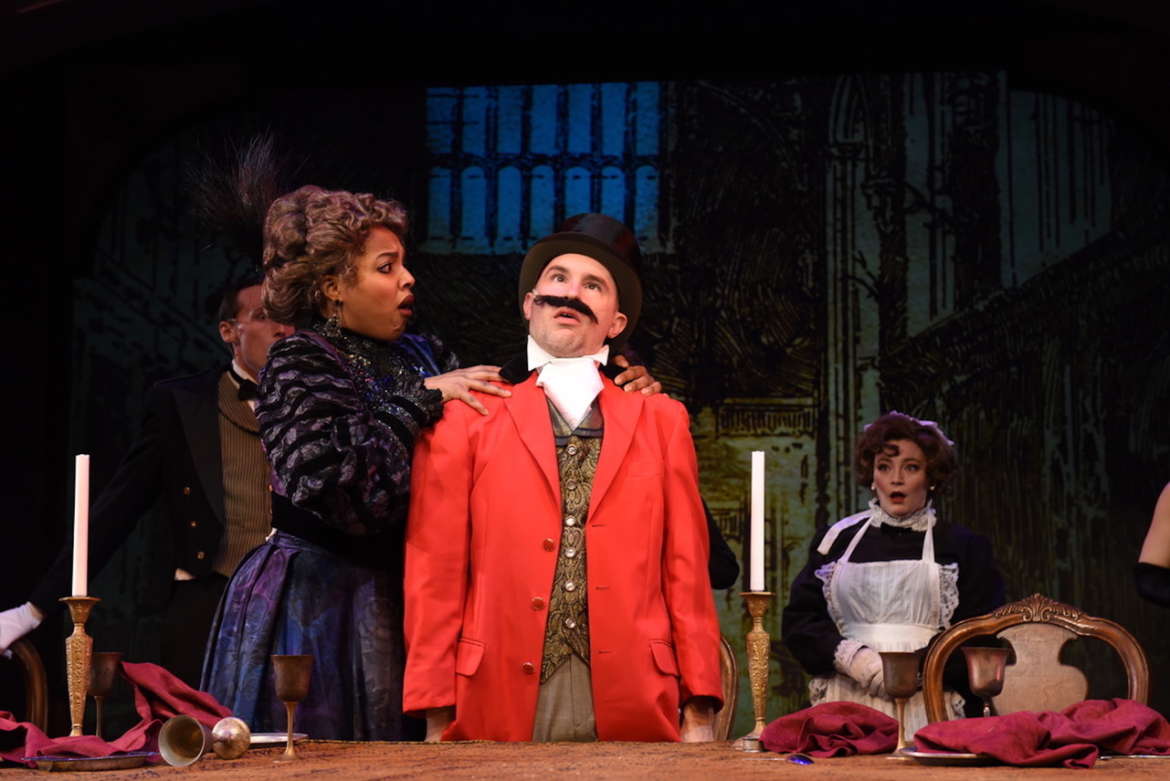 The Edwardian costumes, designed by Jeffrey Hendry are both gorgeous and colorful. The dialogue so cleverly accompanies engaging sets that change behind the opening and closing garage doors and the entire ensemble is so incredible that you can rest assured you're in for a great night of classic theater.
A Gentleman's Guide to Love & Murder is now playing through Saturday, March 16, at The Ruth Page Center for the Arts, 1016 N. Dearborn Street in Chicago. Tickets are available at PorchlightMusicTheatre.org or by calling the Porchlight Music Theatre box office, 773.777.9884.
Featured Image Credit: Michael Courier