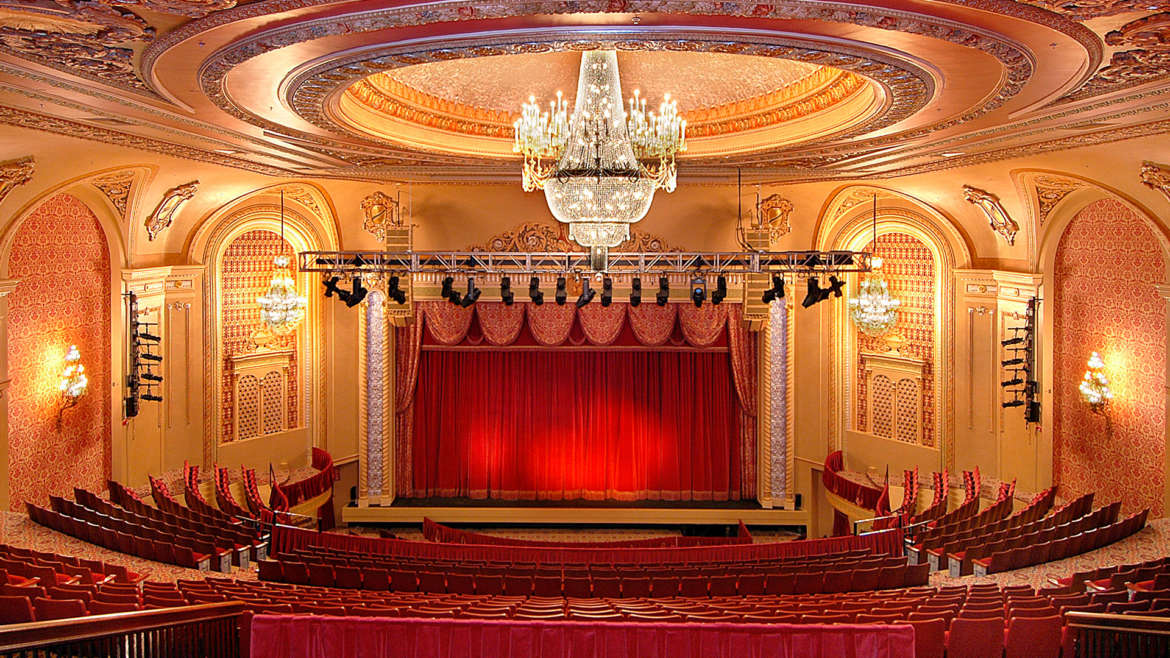 About Genesee Theatre
What used to be a movie theatre in the heart of Waukegan, Illinois, now stands today as one of the largest concert venues on the northside of Chicago. This historic building was founded and opened to the public in 1927 as a classy entertainment center for the wealthier folks in town.
Thankfully, today, anyone can enjoy the local musicians, small artists, and one-hit-wonders that pass through here now and then. Bands like Smash Mouth have ventured through the Genesee Theatre to give these local folks a rocking show in their hometown without forcing them to travel all the way downtown. 
The decorative venue ceiling is adorned by a massive, crystal chandelier, a staple piece that puts the whole theatre together. Etched with intricate designs and reverent engravings, the golden walls accent the crimson curtain on the main stage beautifully. And, since it's kind of a smaller venue, every performance will feel like a private show.