Don't get us wrong– we love the New York City skyline as is.
But when it comes to innovative or futuristic architecture, you can't really deny that the vast majority of NYC just isn't up to snuff.
Enter: Pier 2, the wild new building proposal the could (emphasis on could) launch our beloved city straight into the future.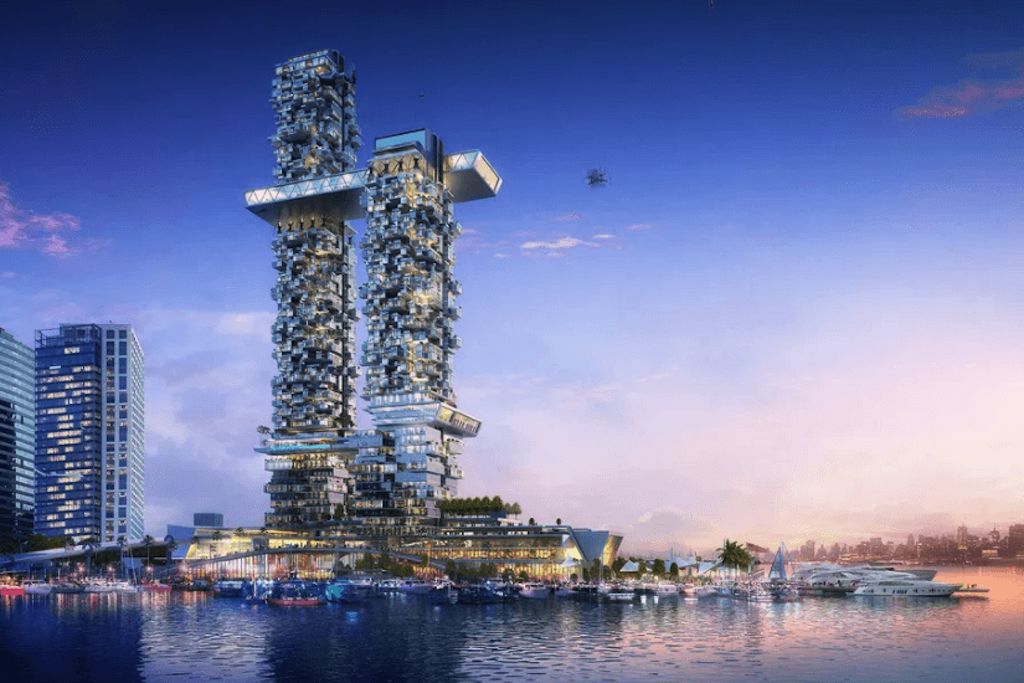 Designed by Dallas-based architecture firm and, apparently, actual wizards, Humphreys & Partners, the wacky design created for the banks of New York's waterfront is among the most imaginative we've ever seen. The site, dubbed Pier 2, would consist of two towers divided into Blade Runner-esque modules, which are slated to include the best of the best when it comes to AI tech, including drone delivery and robotic dry cleaning.
The residential buildings, complete with photovoltaic glass, wind turbines, and even energy generating sidewalks, are supposedly 100% sustainable. Plus, with horizontal elevators, a potential Hyperloop station, and, yes, even a proposed SpaceX rocket launch site (for super speedy trips across the globe, obvi), this IRL Jetsons apartment complex truly is something else.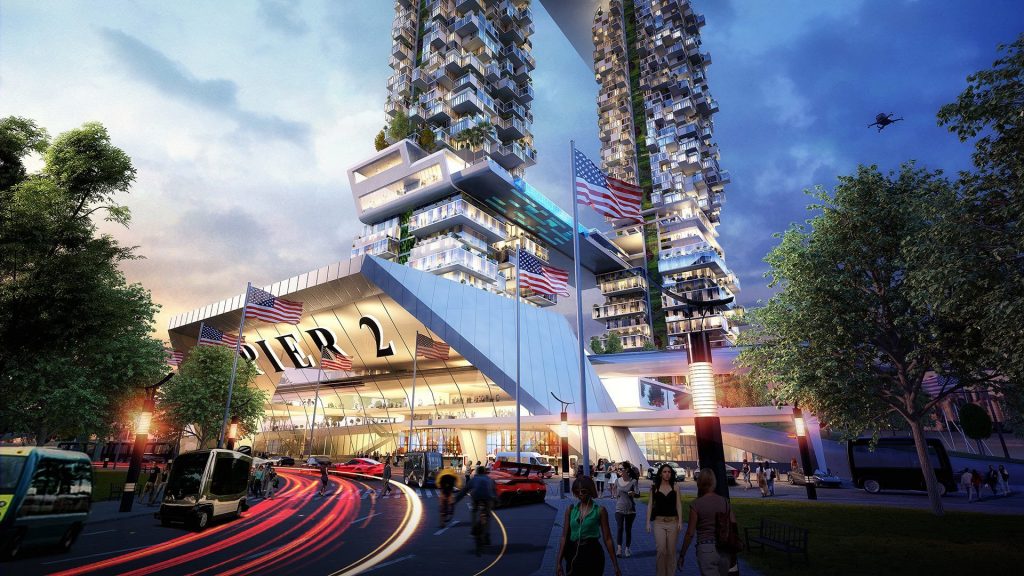 Of course, none of Humphreys & Partners' plans for Pier 2 have been approved, and likely will never be. But still, a New Yorker can dream, right?
Featured Image Credit: Humphrey's & Partners