Yeah, martinis and Manhattans are great – but nothing gets me to order a drink faster than a clever name.
And, as it just so happens, this city's got some of the punniest of them all.
Here are the funniest drink names in NYC.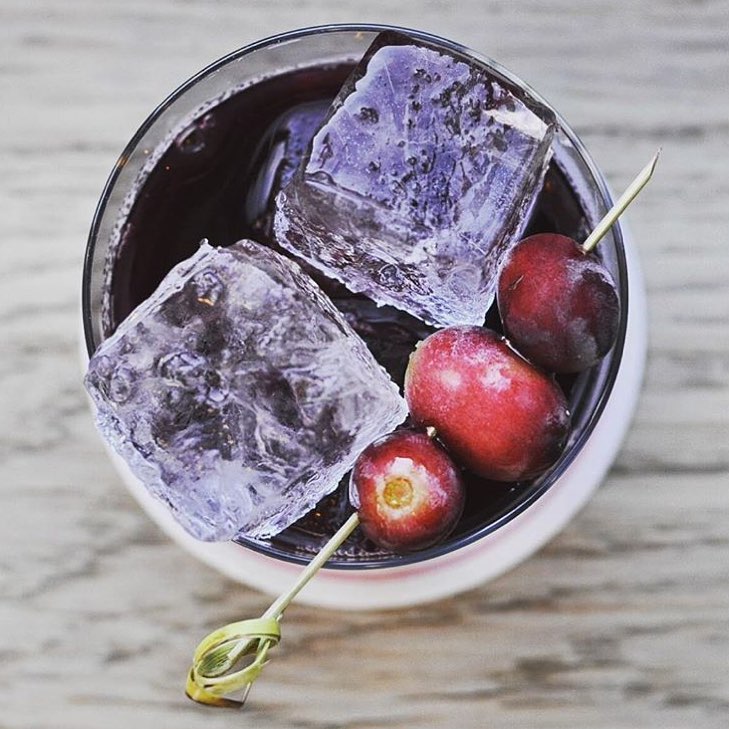 50 Withers St, Brooklyn
Brooklyn's Llama Inn is pretty much the tops when it comes to naming drinks. And with spit-take worthy names like the Cannes You Tell? or the Como Se Llama, there's nothing their bar program loves more than a good play on words. Enter, the Llama del Rey: a draft cocktail consisting of Barsol pisco, rum, red wine, Chicha morada, lime, grilled pineapple and pink peppercorns, this sour take on a sangria will have you singing a soulful (and, if we're being honest, slurred) rendition of "Summertime Sadness" in no time.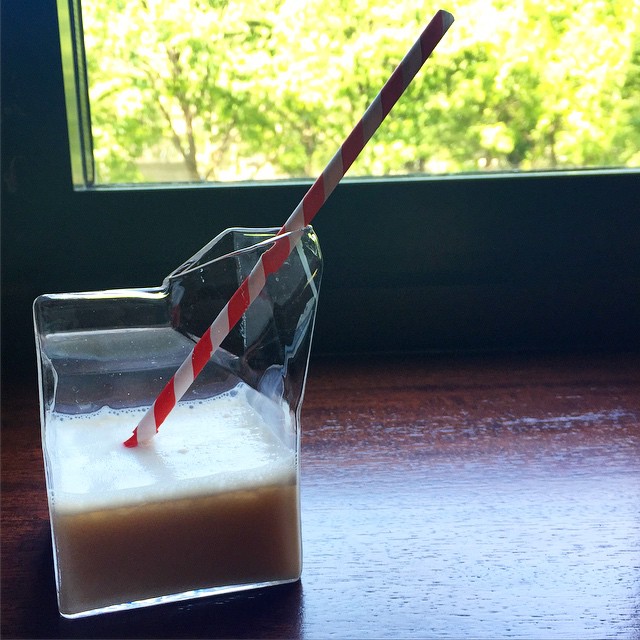 5 Madison Ave, Madison Square Park
Get it? Like serial killer? But with cereal? The Clocktower is certainly no stranger to funny drink names, but none hold a candle to their inventive American Cereal Killer. Made with Fighting Cock whiskey, madagascan vanilla whiskey, angostura bitters and literal Cheerios milk (!!!), this wild cocktail is as cute as it is potent.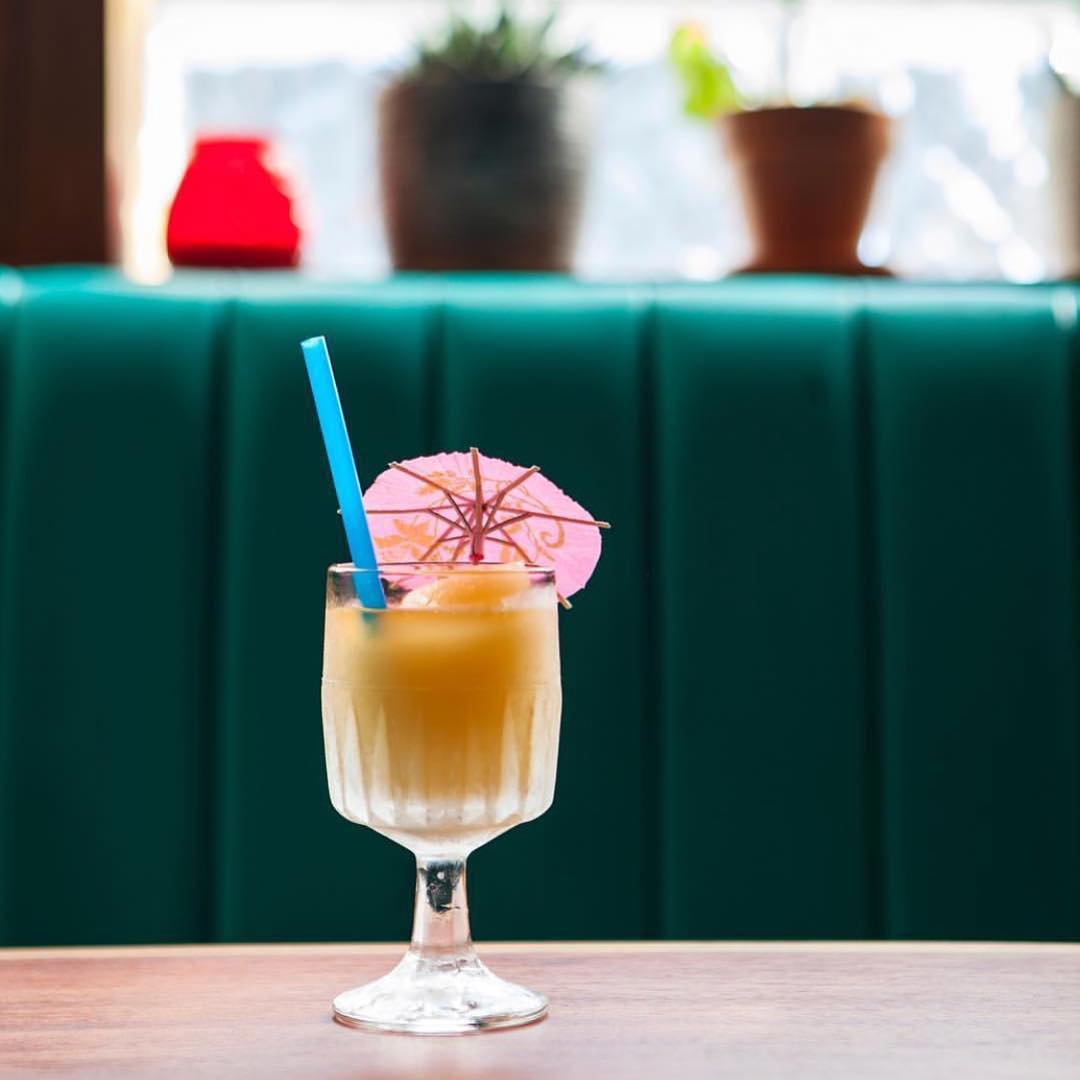 1057 Atlantic Ave, Brooklyn
Everyone loves a good Penicillin, but have you ever had a Penichillin? The folks at Diamond Reef in Brooklyn are reinventing a classic with scotch, lemon, honey, ginger and, of course, more scotch. Served frozen and with a cute-as-hell umbrella, true to it's name, this drink'll have you feelin' chill quick.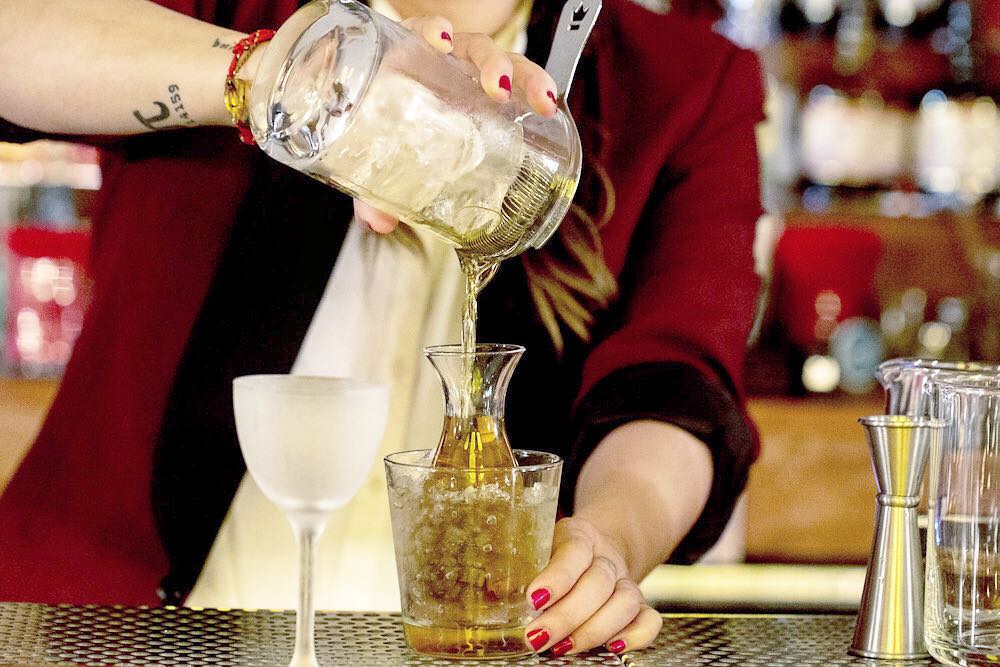 121 W 10th St, West Village
May Vanilla Ice continue to live on in infamy at Slowly Shirley. This swanky, basement bar in the West Village is fulfilling our 90's cocktail dreams with an especially silly drink, made with Kiuchi No Shizuku (Hitachino White Ale distillate), Batavia Arrack, Hitachino White Ale syrup, carbonated Genmai Cha Tea, kalamansi and lime.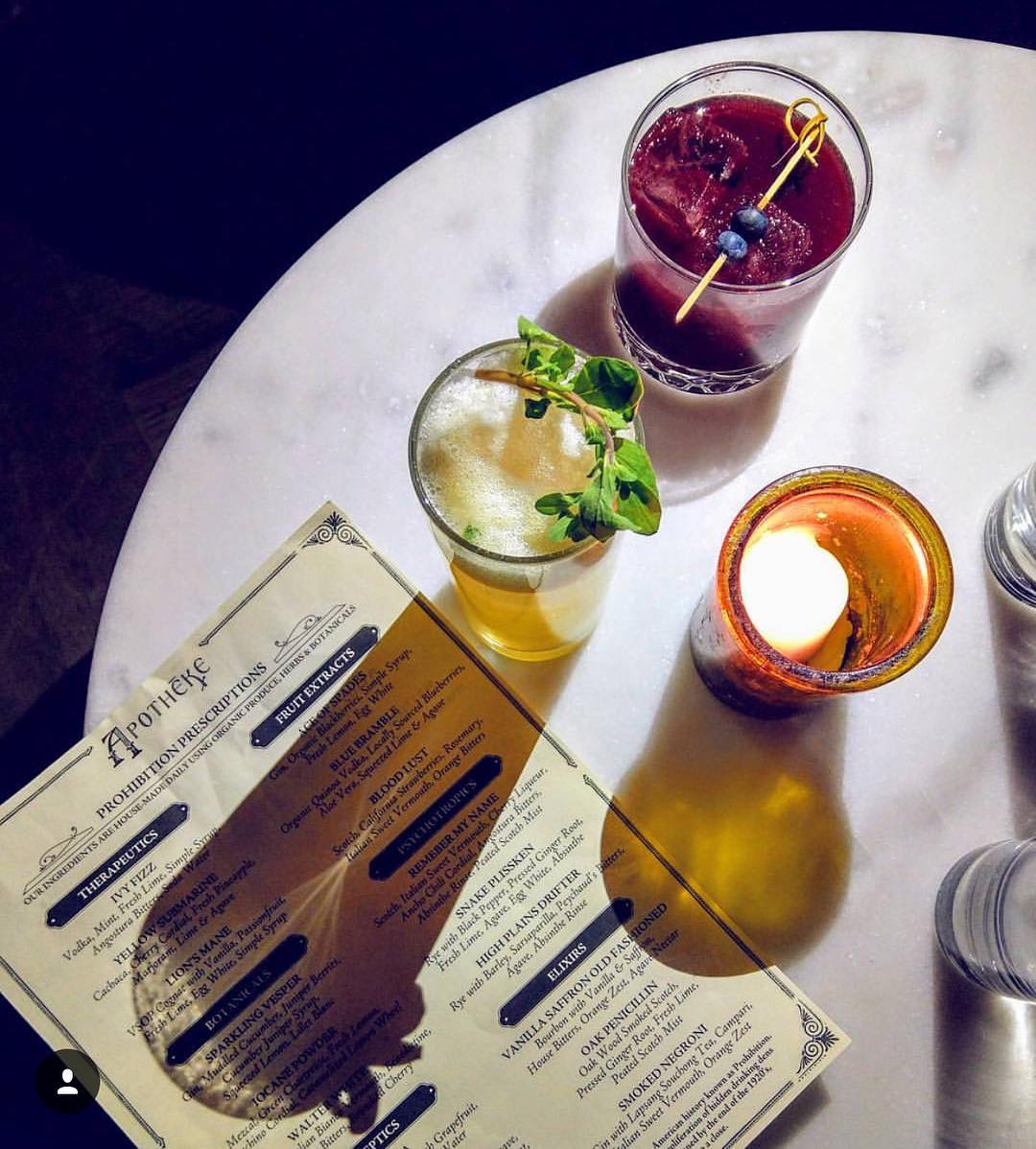 9 Doyers St, LES
Now, if I'm being honest, I usually balk at anything with kale in the title – but this cocktail from Apotheke is just too funny to pass up. A mix made of organic quinoa vodka, fresh kale juice, ginger, pineapple, lime, agave and a smoked salt rim, this drink is almost like one of those Instagram health smoothies, but with wayyyy more liquor. So, ya know, better.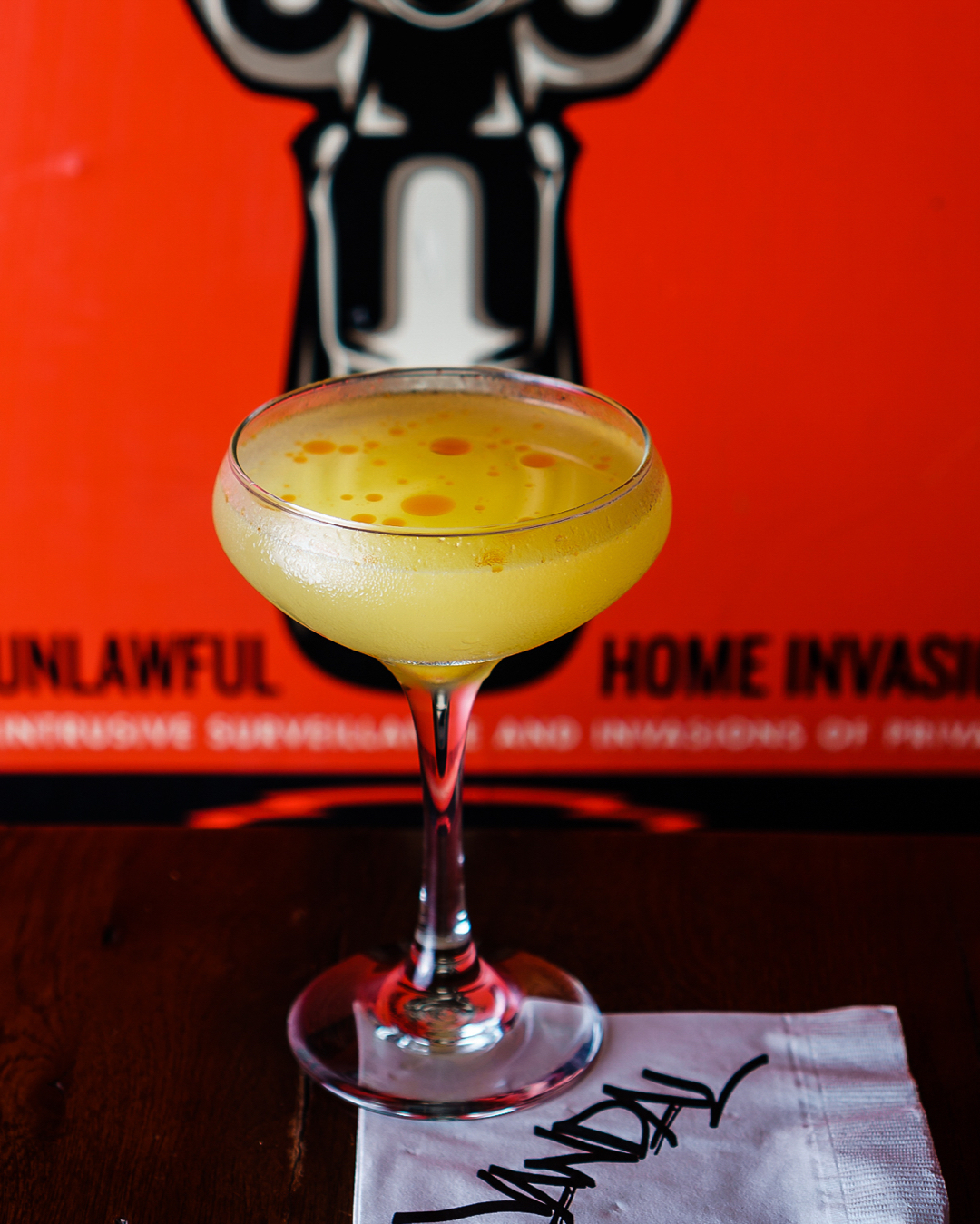 199 Bowery, Lower Manhattan
Vandal may be best known for the amazing street art that covers the walls of their Bowery masterpiece, but their cocktail program is nothing to scoff at either. Complete with inventive mixes like the Miss Demeanor No. 3 and the Rio de Froze, the menu is pretty much stacked with funny options. That being said, if we had to pick one creative drink to stand out from the crowd, it's the Sergeant Bell Pepper. Comprised of The Botanist gin, lemon, bell pepper juice and thai chili oil, this drink will pack the punch you need to get the night going.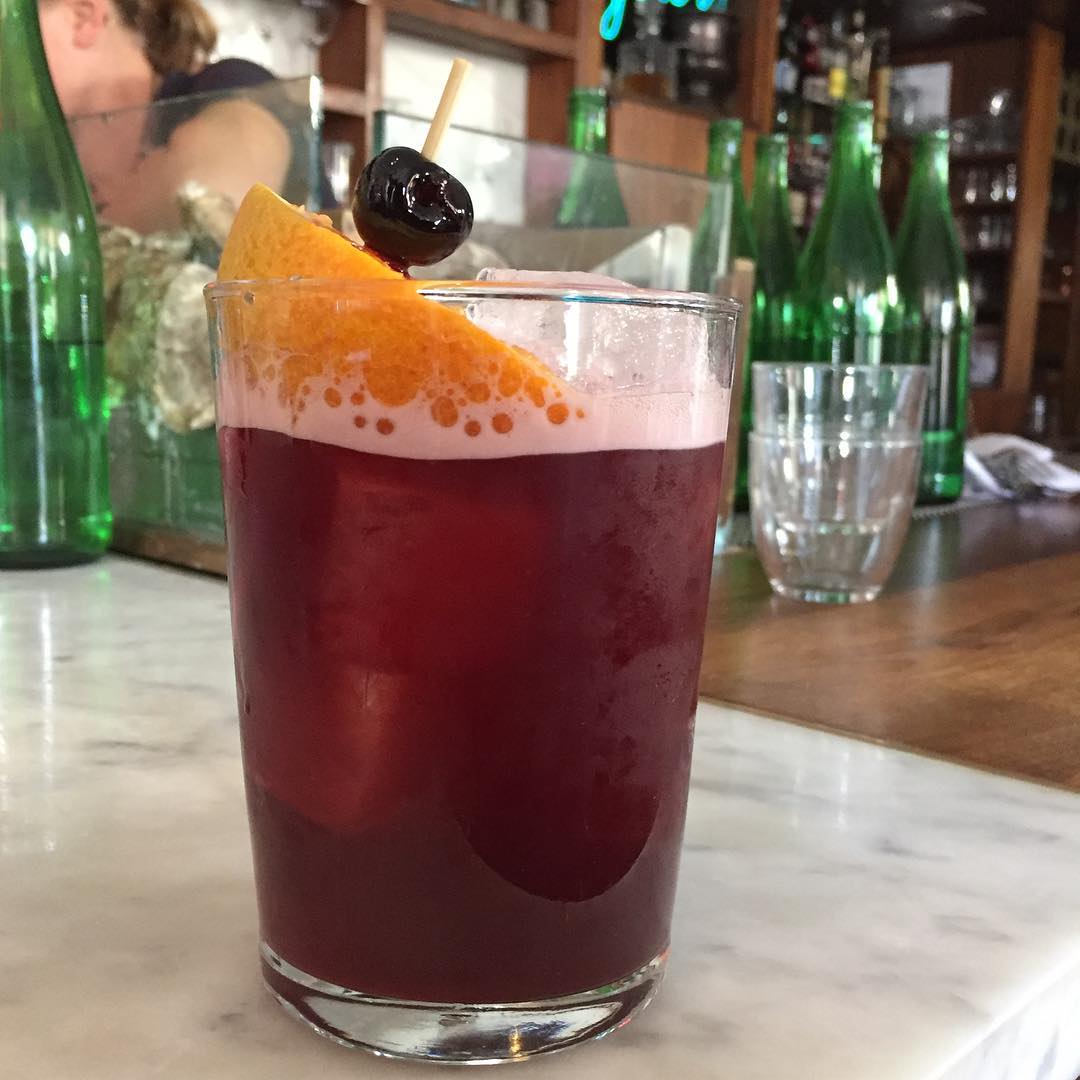 183 W 10th St, West Village
Sangin' being a play on sangria, this fruity drink is sure to put you in a good mood. Maybe not a swinging on a lamp post in the middle of a thunderstorm kind of good mood, but pretty close.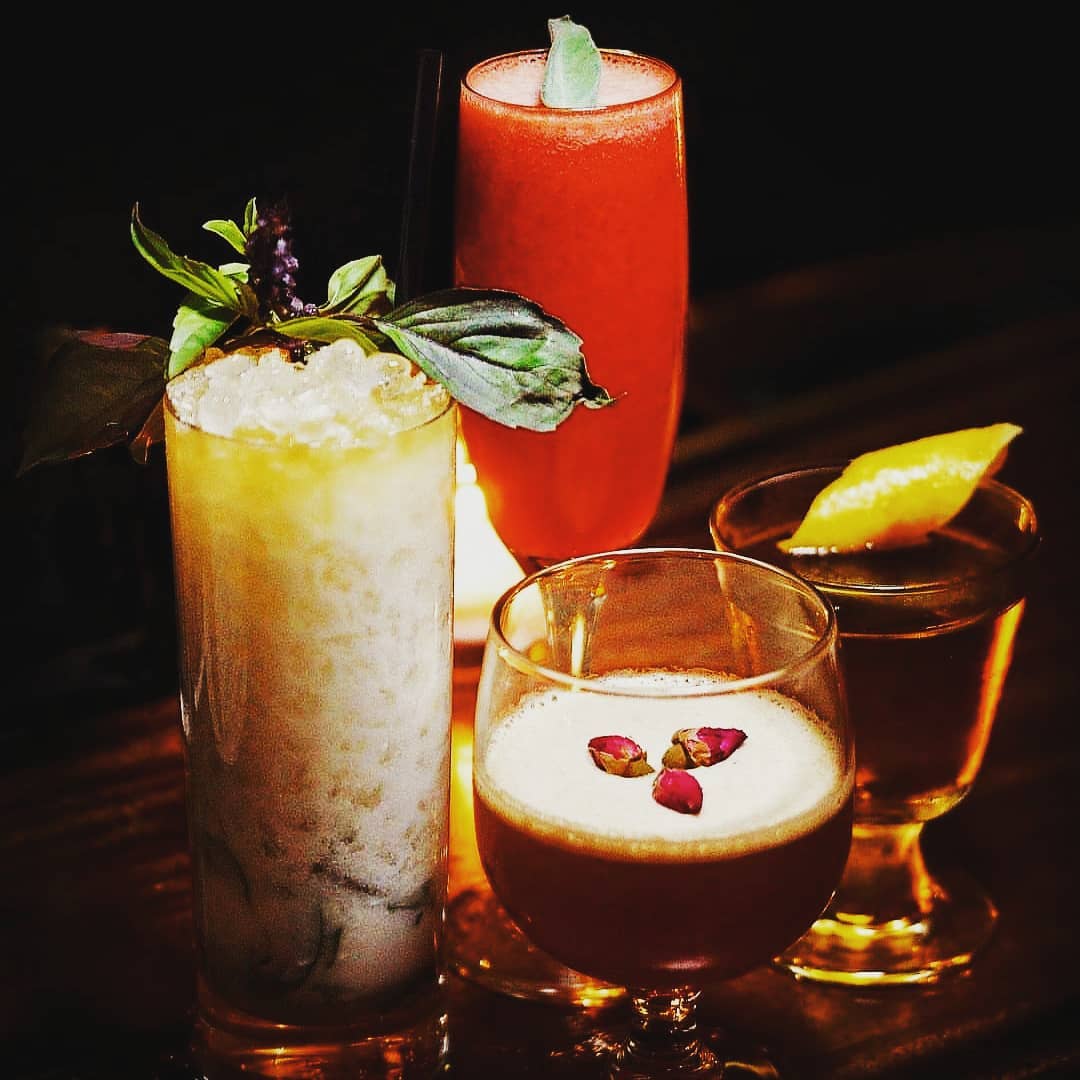 311 Church St, Lower Manhattan
While neither punny nor particularly clever, this notably strong drink from Macao is just too ridiculous to leave off our list. The Drunken Dragon's Milk is made with green tea vodka, coconut, thai basil and Macao five spice bitters.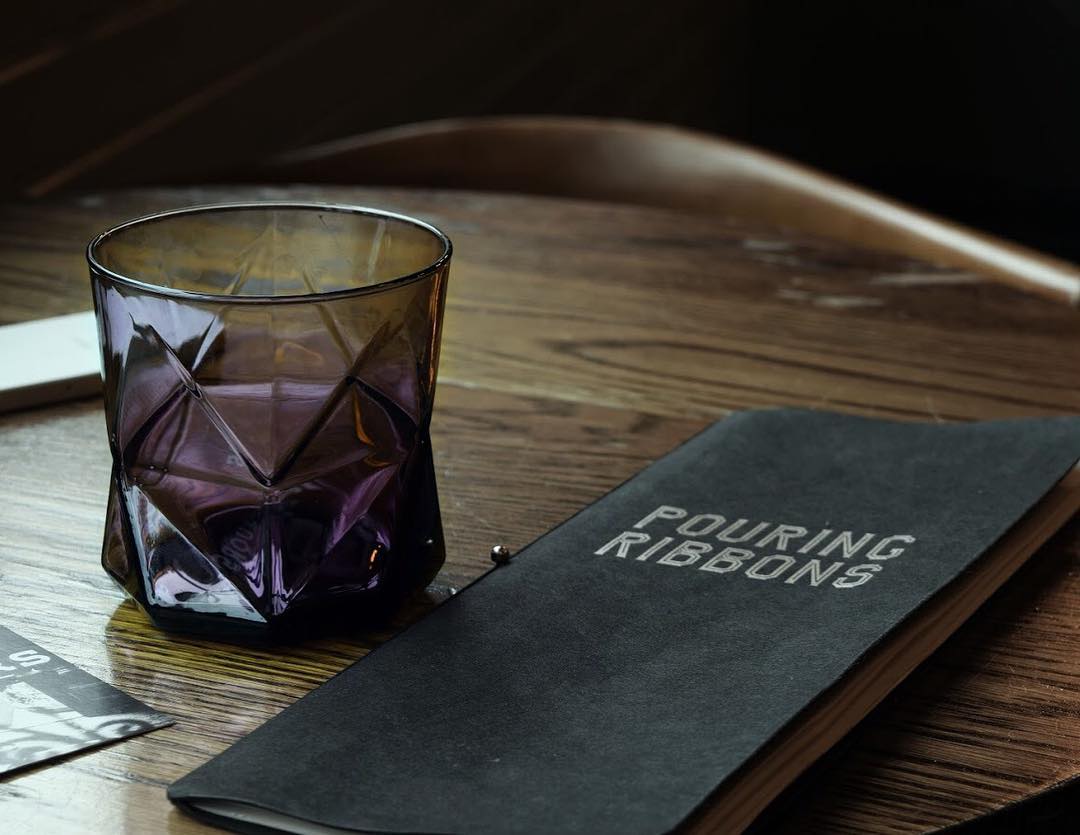 225 Avenue B, Alphabet City
True cocktail wizards, the folks behind Pouring Ribbons are known as Alchemy Consultants, and boy, do they live up to their title. With wildly cool drinks of nearly every variety (all with equally awesome names, of course) it was difficult to choose just one, beautiful mix off of this tiny bar's menu to include in our roundup. But choose one, we did.
Throwing Shade features Cocoa-infused Peloton de la Muerte mezcal, Angel's Envy Bourbon, Jagermeister, Lejay cassis, ginger and mint and, just like being hit with some good shade, will leave you flat on your ass.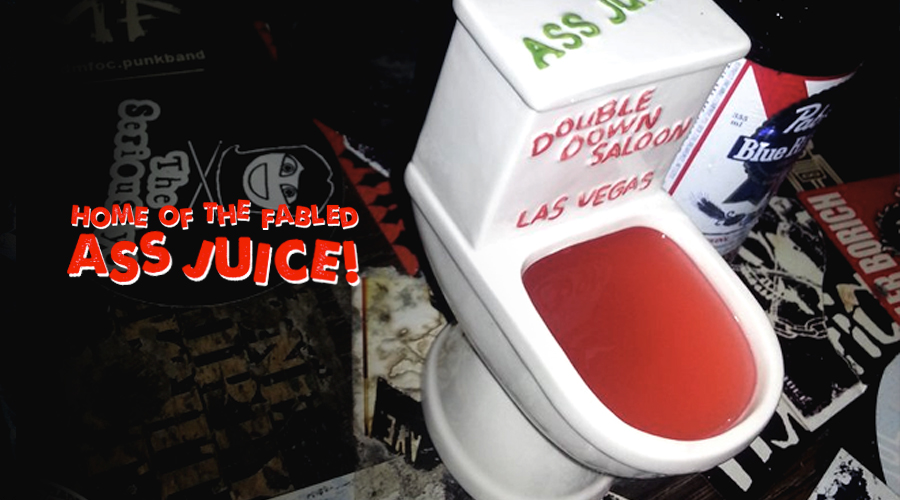 14 Avenue A, Alphabet
A Las Vegas transplant in NYC, the Double Down Saloon has been making their signature Ass Juice for years. Now, I should be honest, I don't know exactly what's in it, but you know that your drunk self will just find it too funny to pass up.