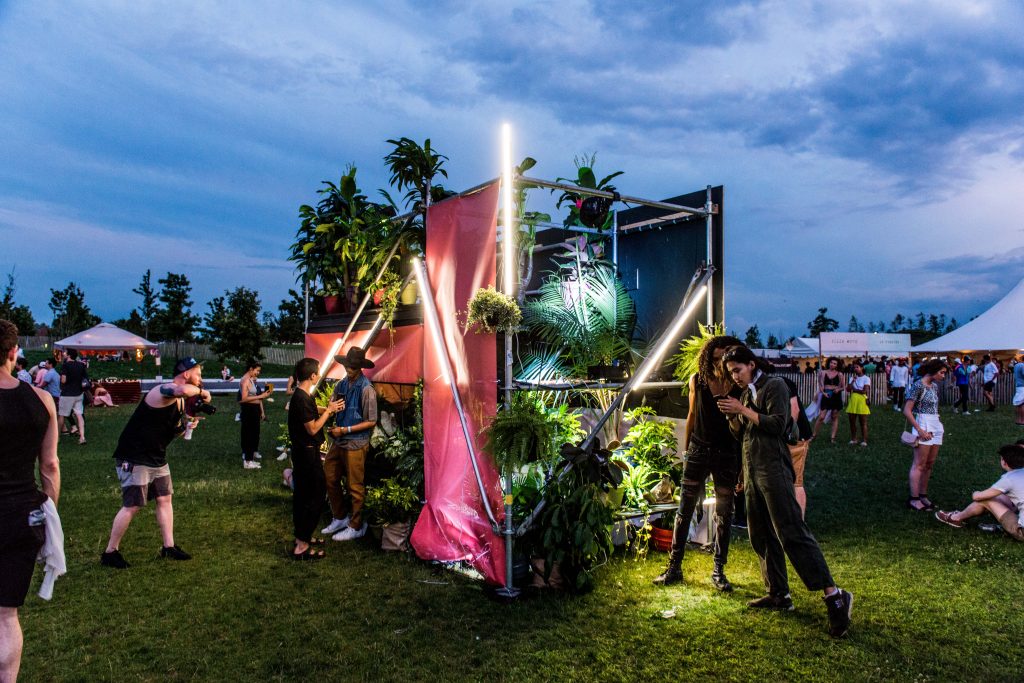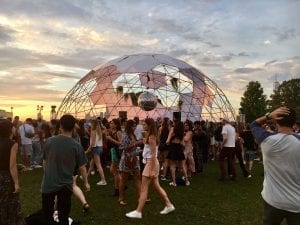 By sundown Saturday night, the Full Moon Festival was in full swing on Governors Island. Revelers were dancing in the sand at the Kitsune x La Plage stage as the sky turned pink and orange. Shoes were off, the beats were bumping, and everybody was having a great time, Coronas in hand. If you had looked around, you'd hardly know we were in New York at all. Somehow the festival managed to capture the essence of the eponymous Thai festival held every full moon on the island beaches of Koh Phangan.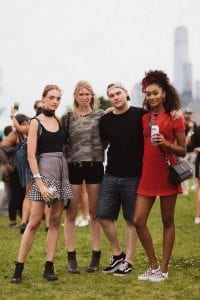 In its seventh year, Full Moon Fest attracted a fun-loving and fabulously dressed crowd. It was a true fashion scene you could only find in New York City. There was glitter, mesh, fishnets, hot pants, cartoon costumes, and a rainbow of hues from head to toe. You could find groups of people dancing throughout the day and into the night at all three stages and dance floors. The main stage was a giant, traditional stage like you'd find at any other NYC music festival, but the other two were unique. One was a manmade beach covered in sand, where festival goers kicked off their shoes and dug their toes into the sand as they danced. The other was a spacey dome with a giant disco ball and hanging plants.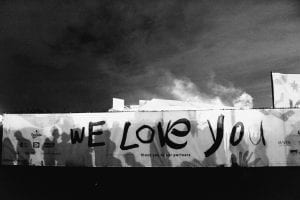 The music was heavy on the DJ-front, which gave the entire festival the atmosphere of one giant, never-ending party. Musical acts like Abra, Vic Mensa, Tops, Kelela, and Jeremy Underground kept festival goers dancing for twelve hours. If anyone needed a break, they could chill out in a hammock or adirondack chair, both of which were clustered around the venue. For refreshments, Coronas and Don Julio cocktails were in abundance. Full Moon Fest also had a great selection of food offerings, like Wisefish Poké, Van Leeuwen, Pizza Moto, and La Esquina.
If you're looking to make the most of a NYC summer day, it doesn't get much better than music on the beach with good company. Keep your eyes on the lunar calendar and make Full Moon Festival your seasonal tradition.
Image Credits: Andrew Boyle, Luis Ruiz, Elijah Dominique, and Francesca Beltran for MATTE Projects; Sarah Turner
Follow UrbanMatter New York on Facebook and Twitter for daily updates on local events and news.