As gym memberships continue to become pricier by the day, nothing beats a free workout alternative.
Free workouts at Millennium Park will continue throughout the summer.
Not sure which workout is the right one for you? No problem; here's a breakdown of each one: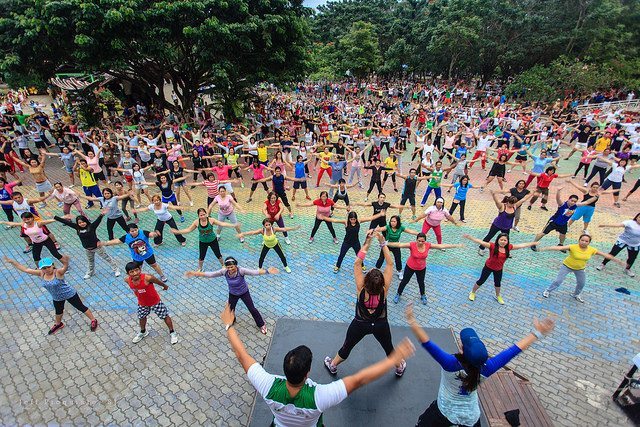 Zumba
Want to dance the carbs away? Do it with Zumba.
Background: Originated in Colombia by an aerobics teacher after having to use salsa music as a backup for class. The workout combines popular Latin dances like:
Salsa: A simple, seductive, step-based dance. Originated in the Caribbean with African and European influences.
Cumbia: Wind-up motion/circular pattern-styled dance. Bridge between Salsa and Samba.
Bachata: Romantic three-step dance with Cuban hip motion. Originated in the Dominican Republic.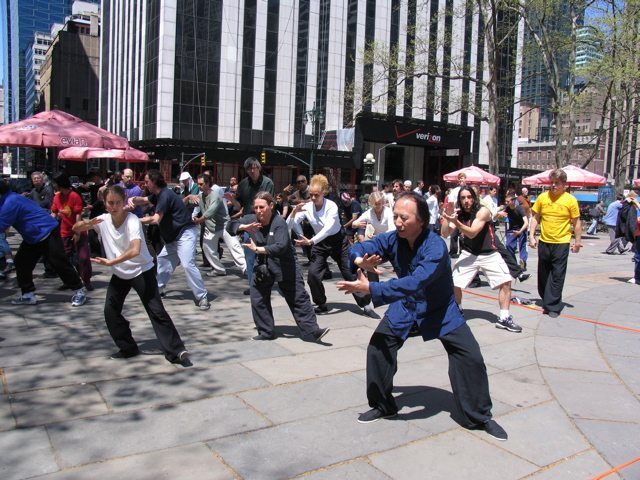 Photo Credit: World Tai Chi Day
Tai Chi
Having a stressful day? Find a release with Tai Chi.
Background: Technique-based workout originated in China. Benefits of this exercise include stress relief and self-defense. Five different styles varying in movement and pace are associated with Tai Chi:
Chen: Variations of slow to short, fast, explosive movements.
Yang: Most popular. 20 different styles exist in England and America.
Wu: Variation of Yang-style. Movements are small and compact.
Hao: Rare. Difficult. Small-frame, extremely small movements.
Sun: High stance. Consistent tempo.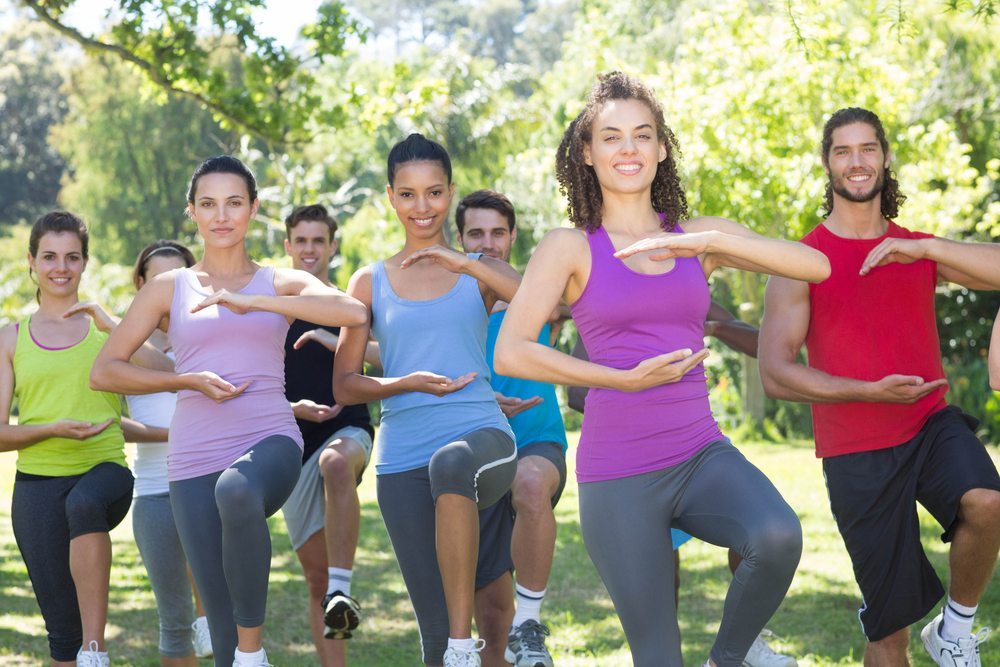 Yoga
Become one with yourself with Yoga.
Background: Originally a Hindu spiritual practice. Focuses on the stilling of thoughts and body. This workout is expressed through various breathing techniques, postures, and meditation.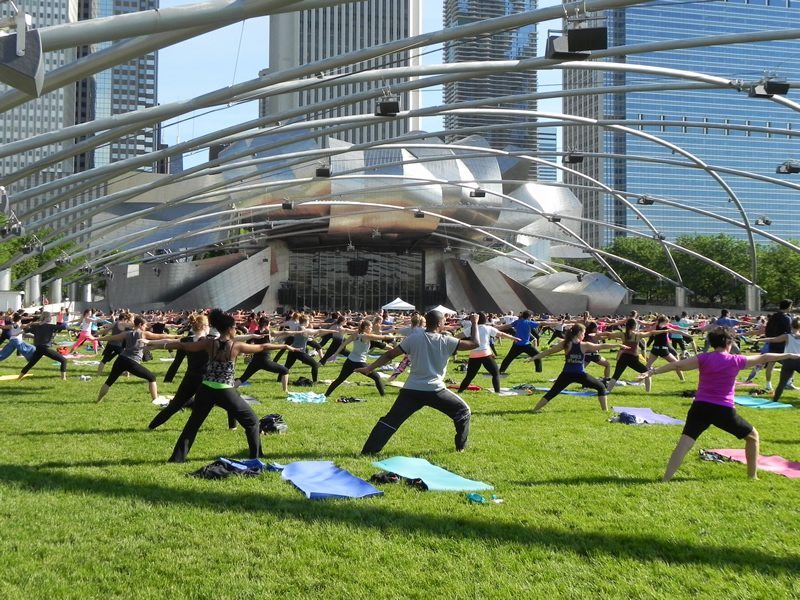 Photo Credit: City of Chicago
Pilates
Need a mental re-up? Try Pilates.
Background: Originally created for injured dancers. Similar to yoga; focuses on the core and mental concentration.
Let's not forget music! Millennium Park will provide live music throughout your workouts as well. Check out the lineup of live performers.
Workout Series Details

Dates: June 3-September 2 | Yoga: (Wednesdays) June 1-August 31
Times: Saturdays 7-11 a.m. | Wednesday Yoga 7:30-8:15 a.m.
Location: Millennium Park: Great Lawn | 201 E. Randolph St.
Did you participate in the workout series last summer? Let us know which one you liked the best below!