It's time to channel your inner Charlie Bucket* – Stan's Donuts is offering free donuts for life to one very lucky customer on December 30th!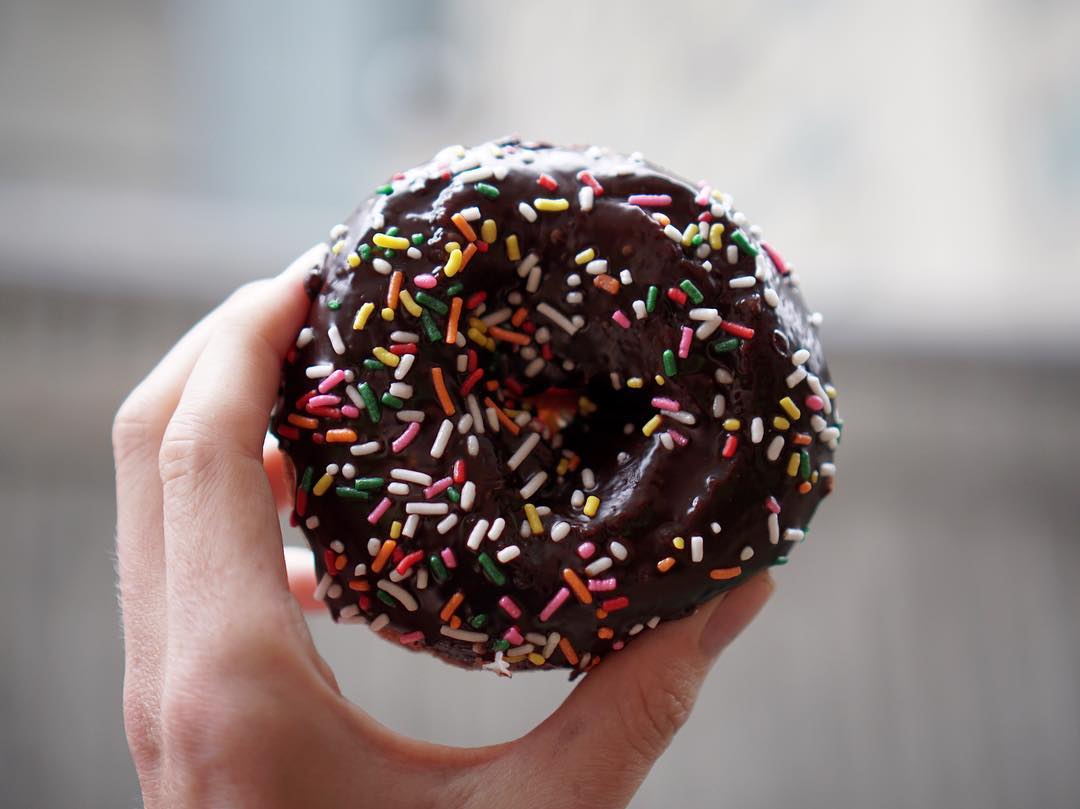 In honor of their new, flagship store opening on December 23rd, Chicago-favorite Stan's Donuts will be granting one unsuspecting customer with the chance to win free donuts for life. Starting at 6a.m. sharp on December 30th, the first 100 customers to visit the new Michigan Ave. shop will be given a box. While all of the boxes will contain a classic Stan's creation, one box will hold a very-special, gold-leaf covered confection known as the "Golden Donut" and will grant the customer free donuts for the rest of time.
No purchase is required to enter the race for the Golden Donut, but we do feel compelled to point out that Stan's Michigan Ave. store will feature 8 different Chicago cold brews on tap, including Dark Matter, Big Shoulders and Intellignetsia, so you might end up buying a cup – or, like, four – anyway.
PLUS, High Brew Coffee will be providing free cold-brew cans for all who manage to make the early morning trek.
If you can't make it out to Stan's Golden Donut showdown, no need to fret. Though there probably won't be another opportunity for a life-time supply of donuts anytime soon, we can guarantee that Stan's Michigan Ave. storefront will be frying up hundreds of delicious treats in the weeks to come.
Hey, it may not be a winner, but damn – it'll sure taste good.
*Charlie and The Chocolate Factory? Willy Wonka? Golden Ticket? Duh
Featured Image Credit: Stan's Donuts Instagram